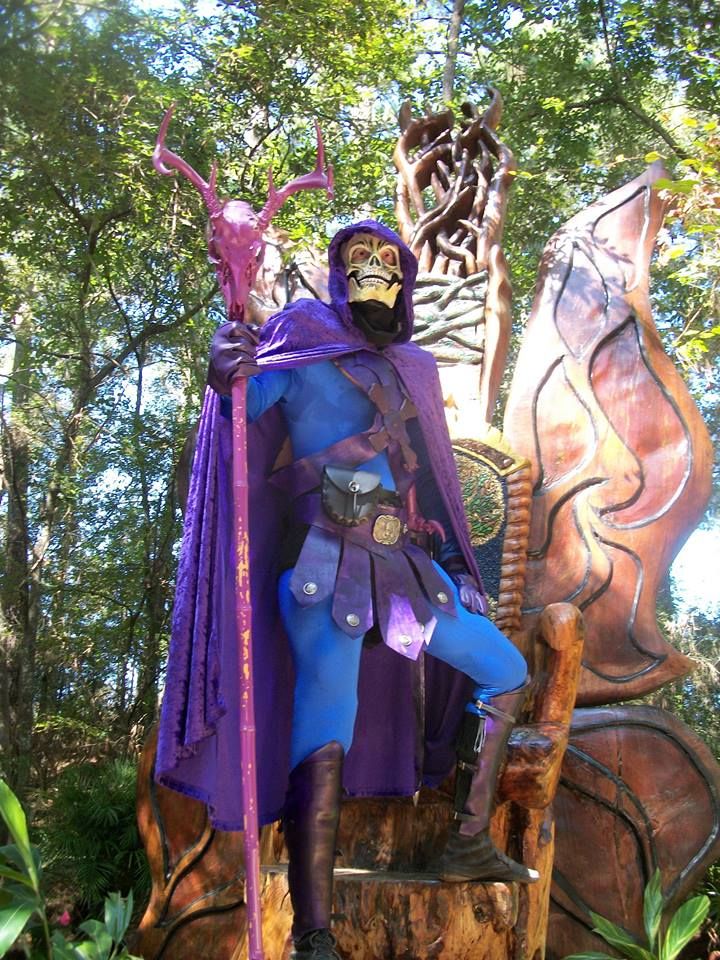 "I've been attending TRF with various groups of friends since 1996. There are about a dozen different costumes I rotate through; a Dragon, Gandalf The White, Aragorn, Nazgûl, and several generic rogues & swashbucklers - although Skeletor is by far my favorite! I get so many people who want me to pose for photos. Someone once asked me what I liked about going to TRF, and I believe my answer was: 'The shows, the shops & all the cool stuff I can buy, and just walking around enjoying the atmosphere. So basically . . . everything!'" (Austin, TX)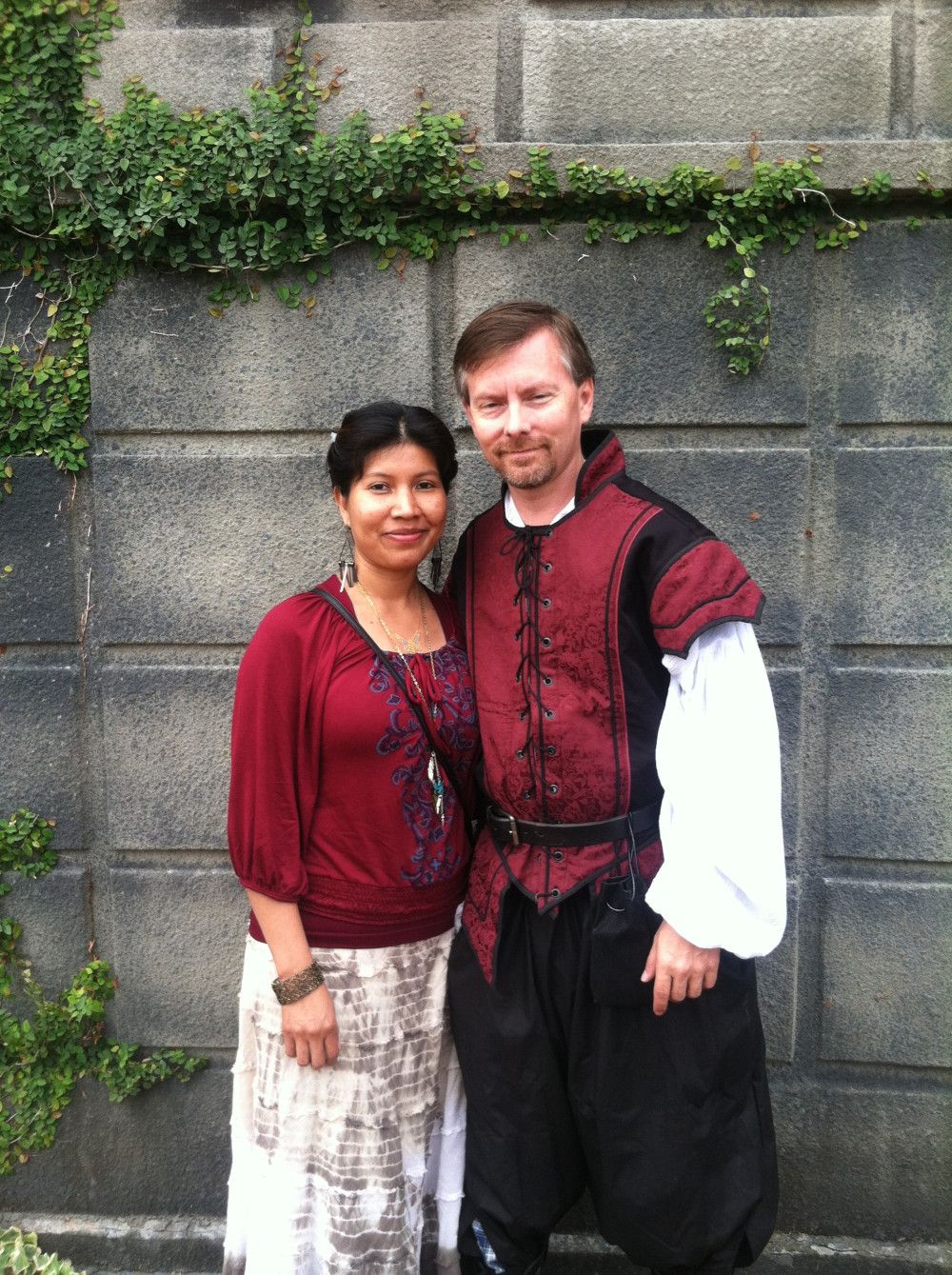 Michael Cotten says, "My first experience at TRF was in 1995. I loved it but lived too far away to make yearly visits practical. In 2010 I attended again as a parent chaperone for my son's history class. We have been going as a family every year since. Most years we make two trips. Now making Celtic Christmas each year has become a family tradition."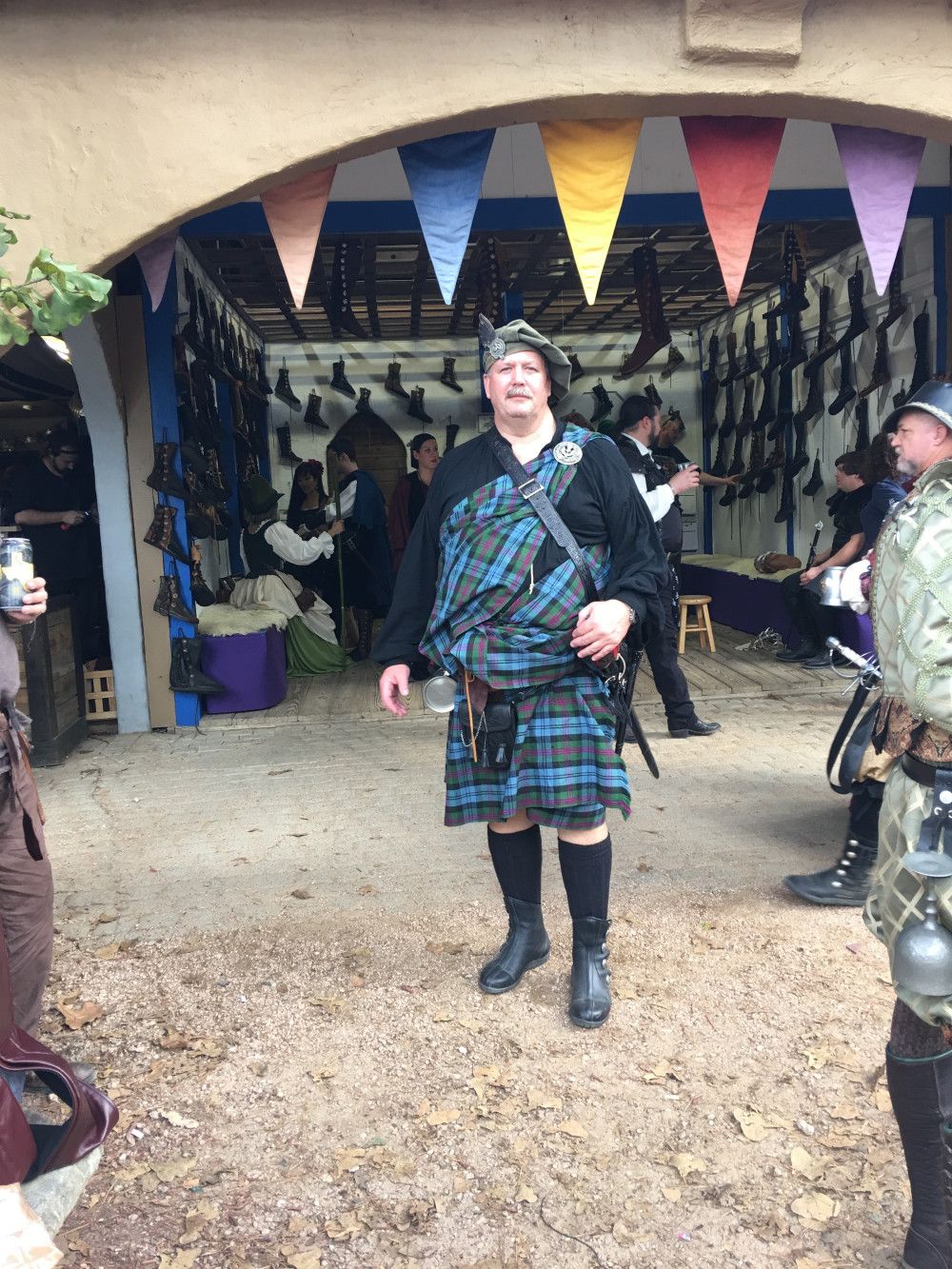 "My son and I visited TRF the first time 11/9/12. We live close to another fair South of Dallas and were encouraged to visit by lots of friends there. We were not disappointed. The huge campground, the expansive fairgrounds, the vast number and variety of vendors, and almost unlimited number of food and drink providers. Everything is bigger in Texas. We have camped and visited every year since." -John Patton, Hillsboro, TX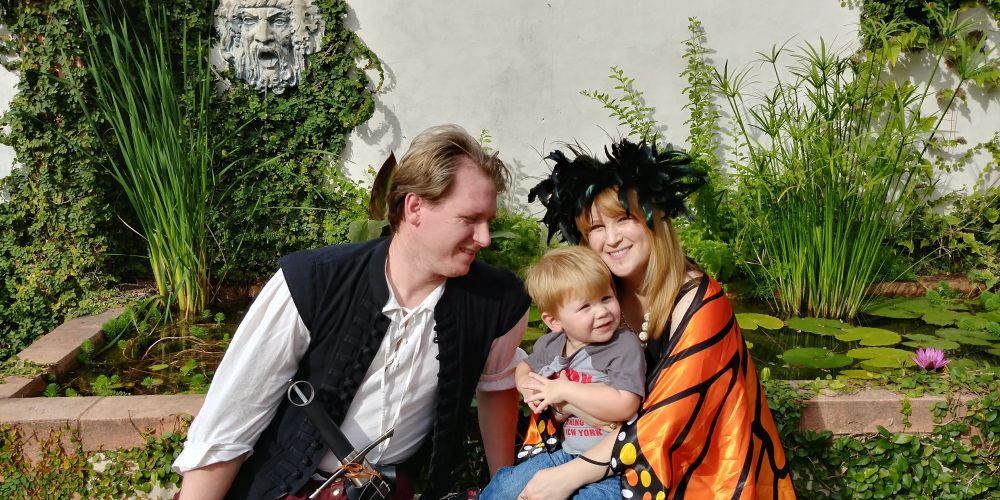 My family has a long history at Texas Ren Fest. When they were in college at Texas A&M, my parents worked at some of the first years of the fest. My dad helped build some of the buildings near the entrance that are still there, and I remember admiring a pic of my mom in her "wench" costume. I grew up attending with my family. My husband and I have been attending since I was an Aggie myself, and now we bring our son. We've added camping to our annual trips and look forward to it every year. Our best friends that come every year now too also have their own little one to bring along and we both can't wait to buy little costumes!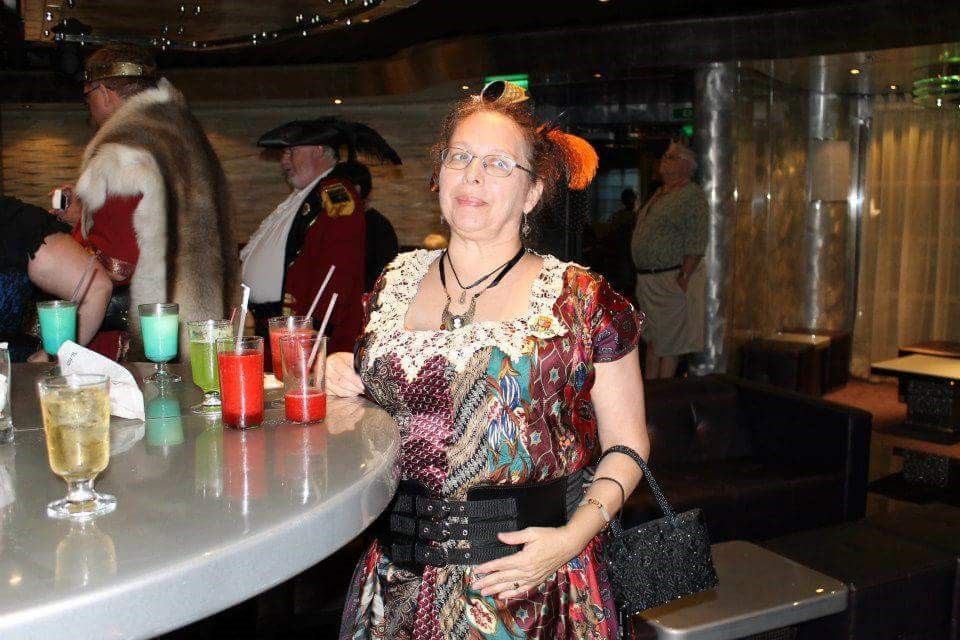 Long ago, and a time faraway I didn't live in Texas, but as soon as I made it Texas and settled in I found The Kingdom. My family of 6, husband and 4 sons didn't always wear garb/costumes. Started out going once or twice a year…wearing "Jill-Made" hooded cloaks. Fast forward to when TRF found social media; I went to every event, every pub crawl for a couple of years..bringing sons, husband, friends. I started sewing pouches for belts. Then costumes for the family..pirate, steampunk, Scottish, then costumes on commission. When the first King's Masquerade was announced. Costume panic arrived. 12…of my costumes. Twelve! Of my peoples and friends were wearing my creations! I was sewing one girl in her dress in the campgrounds the night of Masquerade. I have been on every TRF Cruise. Such Fun!! I am a 1st year Royal Ambassador of TRF! I am truly humbled I was picked. Now have a garb/costumes for every weekend. Yes, all 9! Excited for the upcoming year and more Texas Renaissance Festival to come.