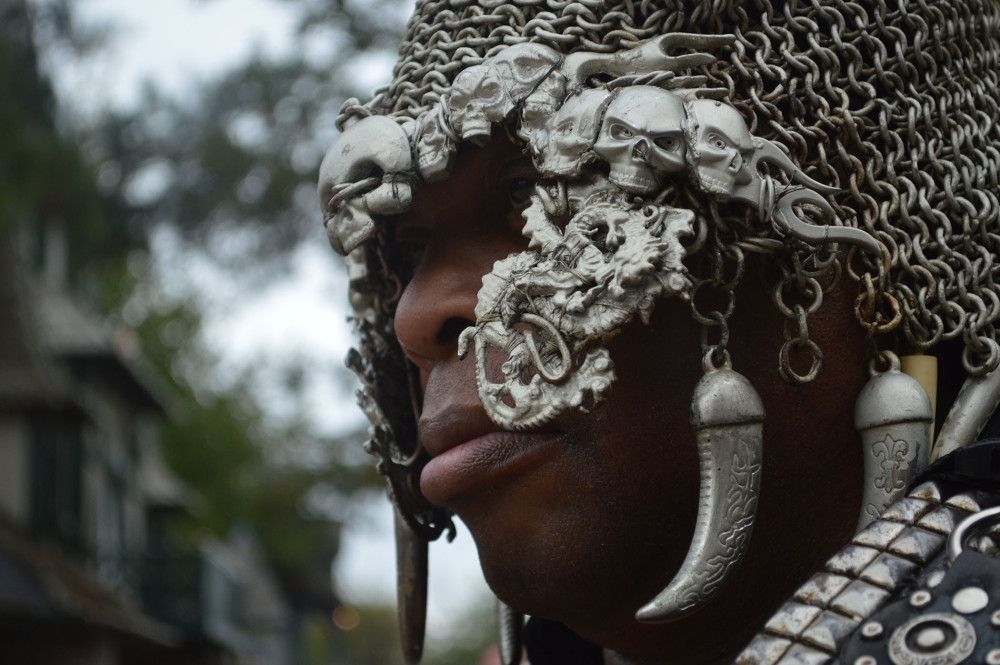 One of the best things we do at TRF is our annual School Days event, at which thousands (last year, over 63,000 as a matter of fact) of students and teachers come to the Festival to enjoy a day of history, the arts, and all the culture that our faire provides.
You might not know that we hold several competitions on those days: theatre, music, art, trebuchet, writing, and journalism students from all over the state bring their best talents and share them with us here. Today, we feature the winners of the high school journalism contest. Here are some of the photos and stories that earned medals. Have a look, and see how great the faire is through the eyes of a young adult. Huzzah!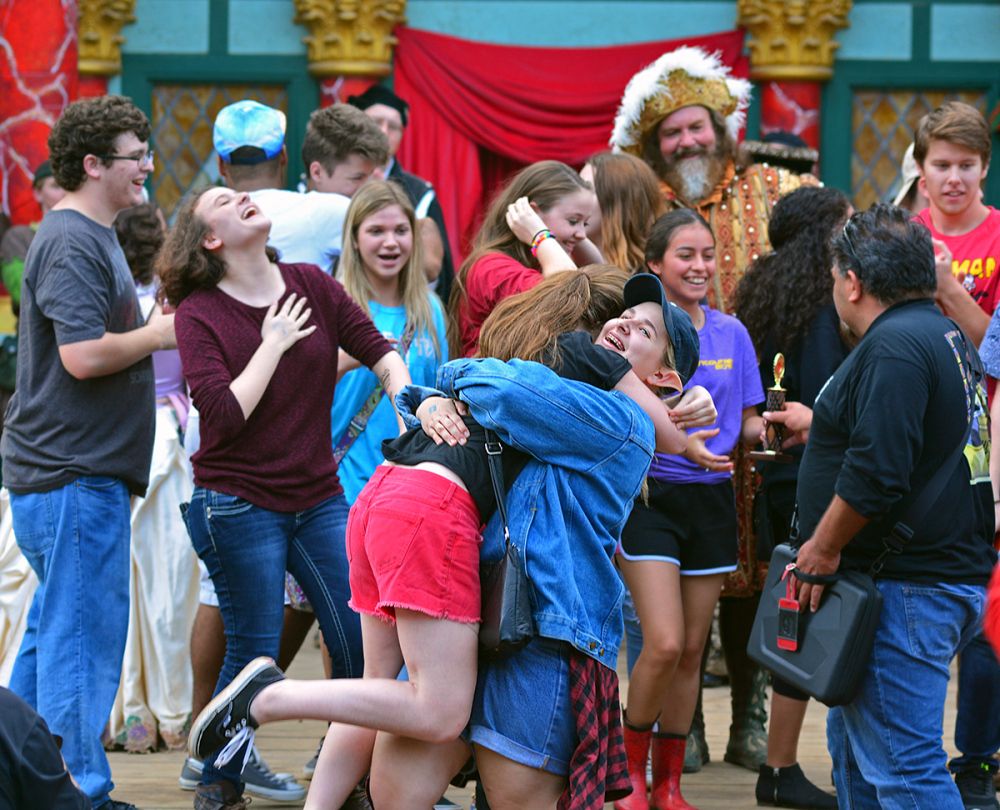 First place news story winner: Autumn Hamlin, Crosby High School
Festival Workers Reveal Reality Behind the Dream
The sparkling colors reflect off of the windows, casting a colorful rainbow across the shoppe, the twinkling crystals send jovial sounds around the peaceful room. Being encompassed with the fantasy of captivating stained glass that she experienced in her childhood, worker at Glass Images, Pattie Smith remains enraptured by the sensations that only the Texas Renaissance Festival provides.
When attending the Texas Renaissance Festival, visitors get merely a glimpse into what it takes to put on such a festival and who these dedicated workers truly are. Outside of the Festival's open hours, much hard work and time goes into the hit success visitors see for 8 action packed weekends full of over 400 shoppes, 200 performances occurring on 20 different stages, and the culturally enhanced food and drink.
"There is a lot more hard work put into this festival than anyone truly sees but we don't regret it," Smith said, "There is a certain sense of pride seeing the people enjoy themselves and enjoy our products and performances."
While the masses get to experience a fantasy like no other, the faithful workers are allowed to experience their dreams through Renaissance era dress, speech, and the whimsical performances just as Sir Hugh Fitz, Master of Arms at the popular jousting tournament held daily, does.
"I have a love of horses and I am a professional actor," Fitz said, "I get to enjoy my two passions every day at work, as I have for nine years."
Experiencing the whimsical clothing, personalities, and actions of the Festival all day for eight weekends, most visitors would think that these workers are accustomed to the amazing things to be seen. But, quite the contrary, the Festival's visitors are a broad array of people proving to be yet another wonder to be seen.
"For eight weekends a year, people of all different cultures come together to enjoy the Festival and that is a cool feeling for us workers to know that we can bring together all sorts of people no matter the circumstances," worker Jennifer Medlin said.
When becoming a professional musician, most would choose the bright lights and big venues to pursue their musical dreams. But not Renaissance guitarist Dave Ellis, who is living his dreams despite the lack of headlining big city vibes.
"What better way to make a living," Ellis said, "You have all walks of life here and I get to play for everyone, I wouldn't trade it for anything."
The lifelike portraits of faeries and dragons serving as her muse surrounding her, owner of The Butter Frog, Lorraine Martin is inspired by the dream like setting of the Festival.
"My inspiration is my dreams and we all get to live those dreams here," Martin said, "The people all have the same fantasy, dream like mindset as I do."
Something unbeknownst to the masses that arrive every weekend, the huge cast of workers and performers have created a lifelong bond that will survive long after their time at the Renaissance Festival.
"The home atmosphere, the sense of community, the beauty of it all, the Renaissance Festival is just pure art," Smith said.
Through all the hard work, long hours, countless personal interactions, and sweaty Texas days, sometimes all a Renaissance Fair worker needs is seeing the happiness and satisfaction of a visitor.
"It's all about what the customers want when they come here," jewelry store vendor Allison Klippel said, "Me- I want your smiling face."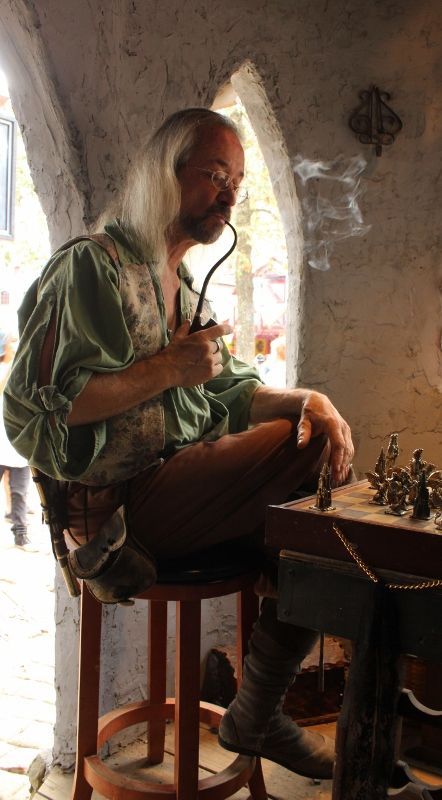 Second place news story winner: Bryan Najera Demoraes, Crosby High School
Entertainer radiates magic through birdlike persona
It all started with a hope.
"I was trying to find a place for myself in the Renaissance Festivals," Irene Jaan said. "I needed to find something that was natural for me."
Every morning, like any commuter, she routinely awakens from her bed, pulls her uniform from her wardrobe, and spends the necessary hour and a half preparing for work. She tightens up her Renaissance-style boots and shimmering gold corset, adjusts an embellished, masquerade ball-like mask, and slips on her handmade, snowy white wings and tail; for unlike other workers who wear suit and tie, Jaan's ensemble, requiring a personal yearlong effort to create, transforms her into an alter ego.
"I find myself as the Owlchemist Queen," she explained. "To me, owls are the guardians of magic; alchemists are the guardians of love. Old alchemy is about changing lead into gold, whereas 'owlchemy' is turning your heart into gold."
For two years now, the Owlchemist Queen, a character Jaan has assumed as an artiste, has flown to and fro across the country, from Texas to Colorado to Pennsylvania, resting her wings at several Renaissance Festivals along the way. It is at fairs like these where she fulfills her calling: to inspire.
"It is an opportunity for me to actively spread a lot of love in a fun, beautiful, and silly manner," she said.
To expose passersby to their beauty, Jaan, as the Owlchemist Queen, invites travellers to come to her nest, which she refers to as her "sacred space". When she receives compliments from her visitors, the Queen, quick to reciprocate the kindness, turns it back around onto the person, believing that she is "a giant mirror, simply reflecting your own beauty back."
"As a human, it's a way for me to totally blast out love," she said. "I like people who like to play the game with me."
Children, however, hold a special place in her gold heart. Like how a mother cares for its young, so does the Owlchemist Queen commit herself to preserving a child's youthful, innocent imagination, believing their dreams to be especially "powerful". As such, the momentary relationship established within the nest can reach a considerable point of filial affection.
"It has its natural extreme motherly energy to it, like my babies are in my nest," she said. "The children are definitely the core."
The Owlchemist Queen arouses a similar emotion which Jaan experienced herself in her childhood. As a child, Jaan would attend the Texas Renaissance Fair annually with her parents. While her parents were hustling and bustling about the fair, she dreamt of lying beneath the shade of the trees without hurry to fully absorb the ambience. However, that vision sometimes seemed unattainable. Now in retrospect, Jaan reflects warmly at how she succeeded in making her dream a daily reality.
"I find it amazing, funny, and exciting," Jaan starts, "that now I sit happily perched on my nest under a big tree spreading love. I look around at the beautiful trees, gardens, and characters and smile from my heart thinking about how potent my wishing must have been as a child."
With hindsight, Jaan observes how vital the expression of the Owlchemist Queen is to her being. She thrives from the Owlchemist Queen and meanwhile humbly wishes that others may benefit from her too.
"Stepping into this character is a personal exercise for me to operate from my heart," Jaan admits. "It's like medicine for me to channel her, and hopefully some people will feel its authenticity and be touched in some positive way."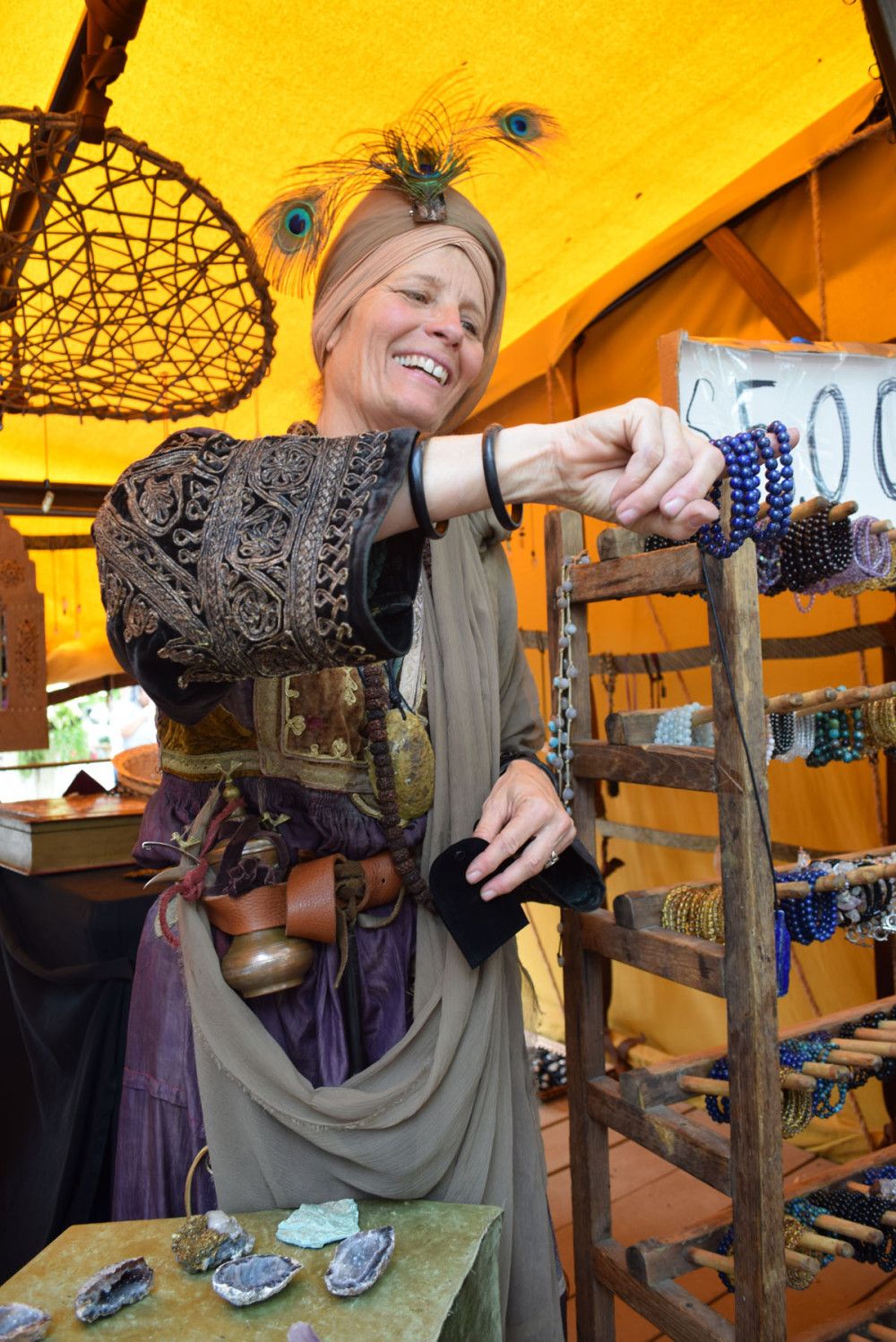 Third place news story winner: Paula Moreno, College Station High School
The Joust, a must see show (Entertainment Review)
By Paula Moreno Nov. 3, 2015
If you happen to go the Texas Renaissance Festival in Plantersville, Texas, the Joust is a must see show. The Joust is located in the Renaissance Festival arena and is only performed at 10:30 am and 1:30 pm on School Days, and 11 am, 1 pm, 3 pm and 5 pm on fall weekends. The Joust is an event that takes you back in time with knights on horseback who compete by trying to knock each other off with a lance. There is a king and queen, a king's court, trumpet players, a prince, and princess, and an announcer. Even the audience becomes an active participant by booing or cheering for their team. The energy created in the audience is quite abundant and makes the Joust a very exciting event, in which the audience gets a chance to be transported to the 16th Century.
What makes the Joust worth seeing is that it is realistic and fun. It's characters, their costumes, scenery, accents used by the characters, and audience participation make it seem like you were in are a real jousting event during the Renaissance. There are even vendors dressed up in authentic clothing who walk around selling popcorn. The energy given off by the announcer creates a fun atmosphere with active audience participation. The only down side is that it can get too loud with the overabundance of cheering and shouting, making it hard to hear what is going on. Sitting next to a group of extremely loud middle-school kids who kept shouting "Mario" to the knight in red and "Luigi" to the knight in green, became very annoying. I figured they couldn't hear the knights' real names because they were being very loud in the first place. Also, their booing and cheering for the wrong guys made them seem obnoxious. Another thing I would have to criticize is the heat. It got drastically hot sitting in the sun, even for a fall day. It would have been nice to have some shade at the event. I suggest taking a hat, sunscreen, and a portable fan (this could be a hit seller at the Joust), and not sitting next to a bunch of loud middle school kids would make it more enjoyable.
I highly recommend you to attend the Renaissance Festival and to watch the incredible Joust, just make sure to go on a cool day and not sit around a bunch of loud children. When you watch this show you will feel the excitement and energy of the crowd, and the intensity of wanting your knight to win the Joust. Who do you think will win the Joust, Sir Thomas (aka Mario) or Sir Phillip (aka Luigi)?