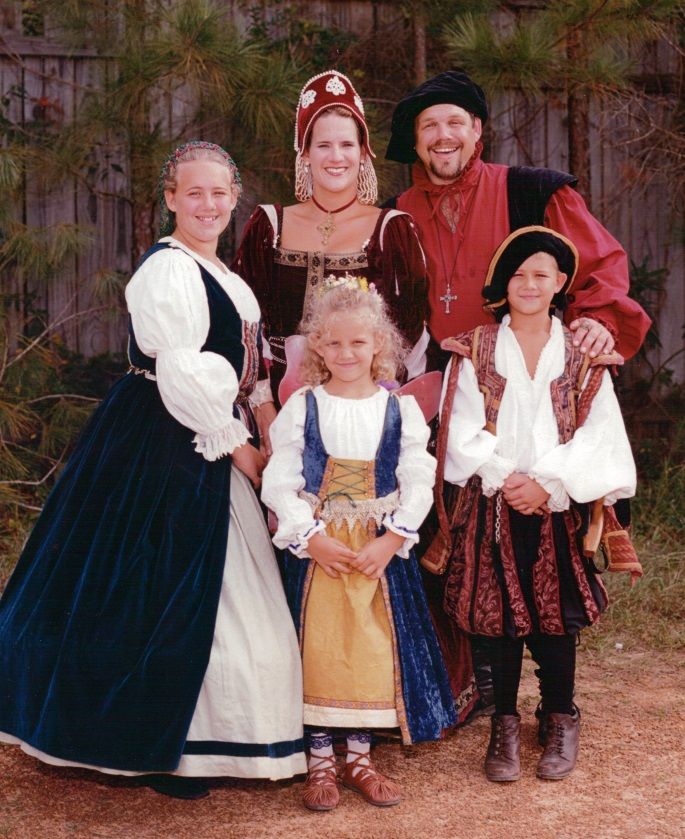 TRF is blessed to have a very loyal, very distinct fan base. Many of the patrons who visit us have been coming for years, they return several times each season, they probably own a closet full of costumes(garb), and they plan their autumn activities around TRF. But many of the over 500,000 patrons who walked through our gates last fall were first time visitors. We love those!
My family's first encounter was in 1999, we came out on a sunny October Sunday, planning just to stay for the afternoon, but we fell so completely in love that we stayed through the fireworks, sat in the traffic with our sleepy kids, and auditioned to join the Performance Company the next spring. We have been here, in some capacity, ever since. So I feel pretty blessed to be here!
Here are some of the things I remember from our first visit: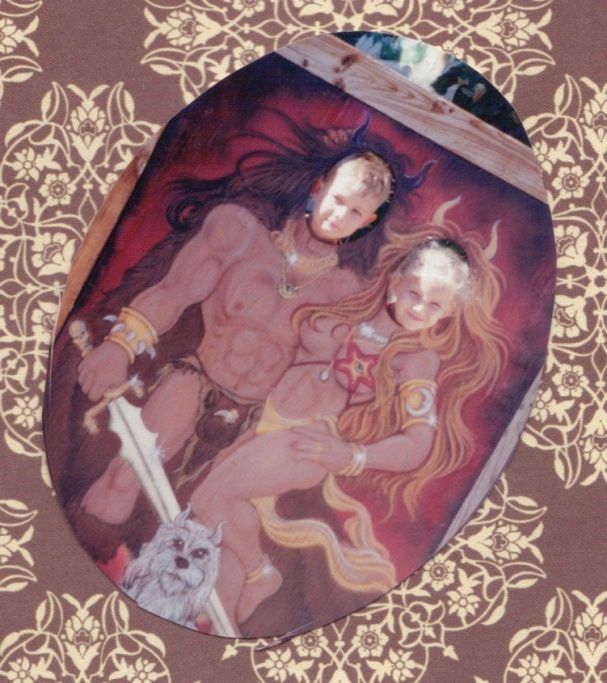 A real maypole!
I had, of course, read about maypoles, but had never expected to see the real thing, complete with young maidens weaving ribbons along to music! My girls both ended up as Maypole dancers, I used to love watching them lead the little ones through the patterns. I miss this little bit of historical entertainment at Faire, though I know the bungees that replaced it are a complete hit with young and old alike! PS- Does anyone else remember when Dove Meadow was this green and spacious?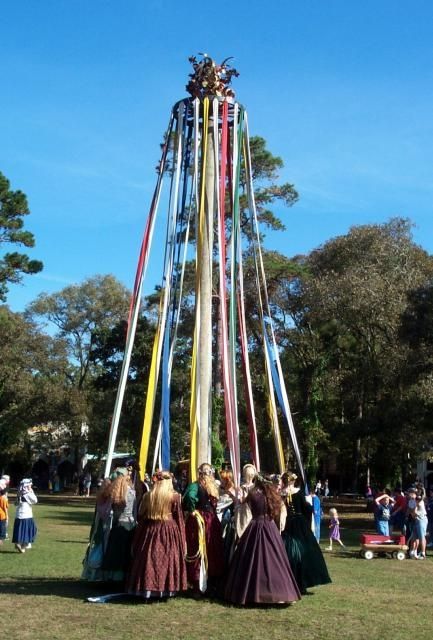 Oversized puppets: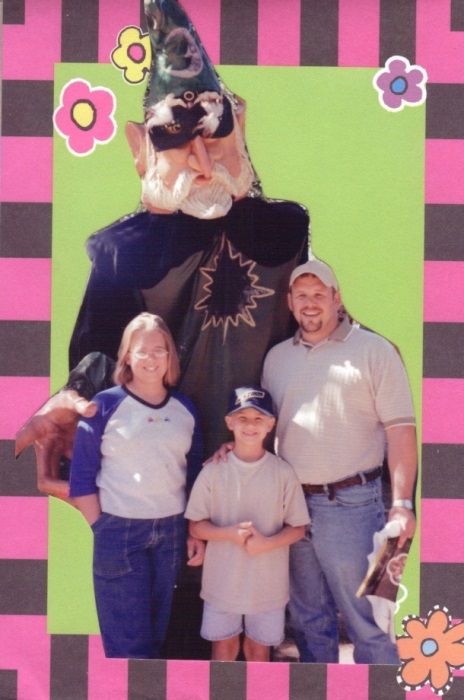 Our youngest was terrified of these larger-than-life personae, and refused to go near them! My older two, however, shared no such fear, and jumped right in for a picture. This wizard puppet is still in use on the lanes today.
Souvenirs:
My daughters each received the de rigueur floral wreath. Those wreaths stayed in their dress up bins for years, until they just disintegrated. Of course, by then we had been on cast for a while, so the wreaths had been replaced by French hoods and fairy antennae.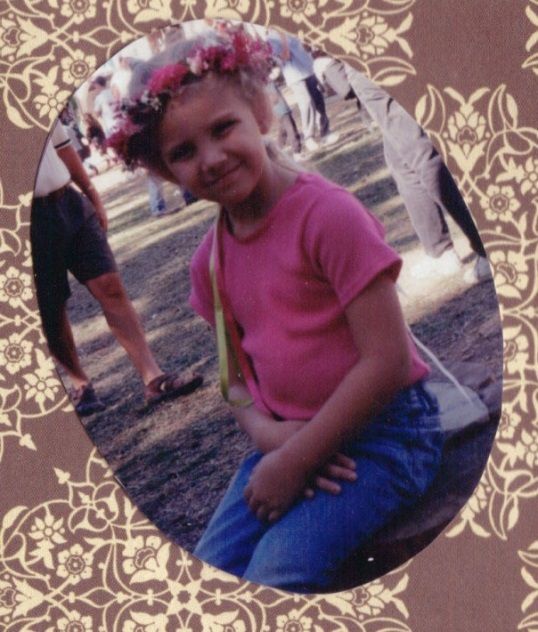 Likewise, my son really just had to have a wooden sword. Now, keeping in mind that this was our first visit, when he told us his request, we were at the front of the park, somewhere around what I now know is Mockingbird Lane. The only place my husband knew for sure that he had seen these swords was way back in Sherwood Forest, so he hoofed it all the way back there to procure the sword. Eventually, my son upgraded to an Angel Sword and work as a TRF fight choreographer, but his first blade was a wooden sword sold on a cart.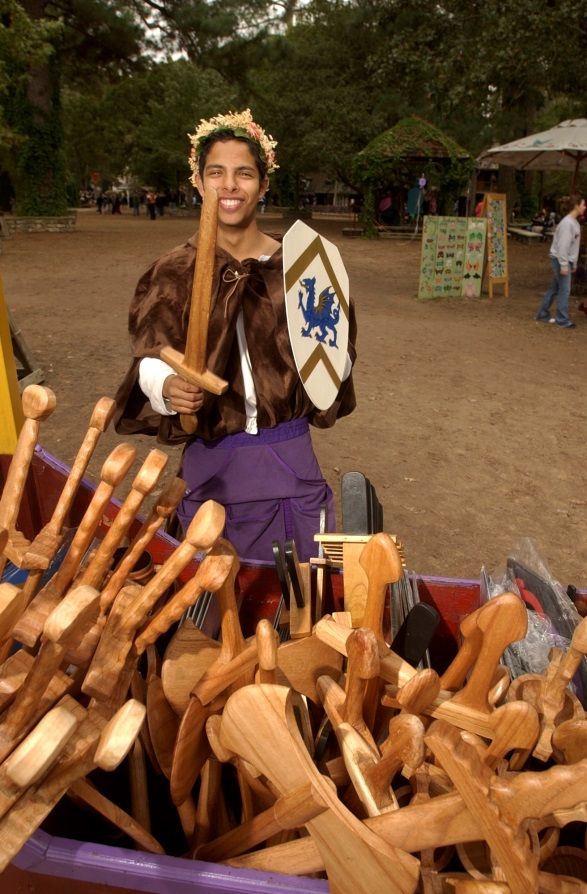 The "Cinderella Mask":
Each night, the Performance Company used to produce a full-blown masquerade, inspired by those that King Henry VIII held at Hampton Court. We happened upon the Globe Stage, and found lavish costumes, a silver Cinderella, and a chorus of "Ooh, Ah, Shazam!" It was such a beautiful stage picture!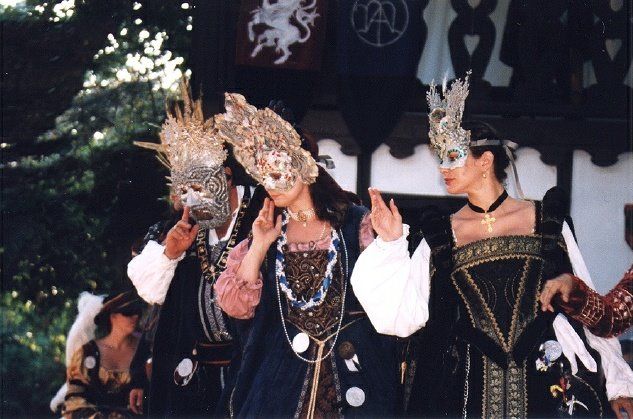 Merlin and the Study Beggars Mud Show: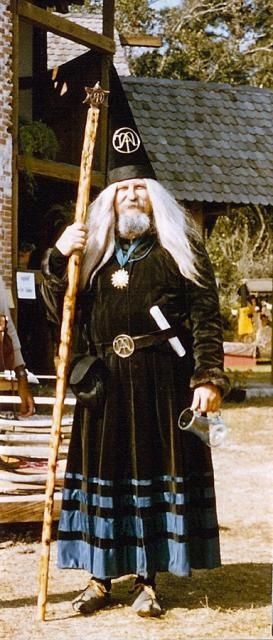 For my husband and son, finding Merlin on the Globe Stage was such a treat! They both love the art of illusion. It was not long after this that my son started collecting magic tricks, even performing them in his school's talent show, and I think seeing Merlin onstage, playing to a packed house, inspired him! I know Merlin was a long time patron favorite.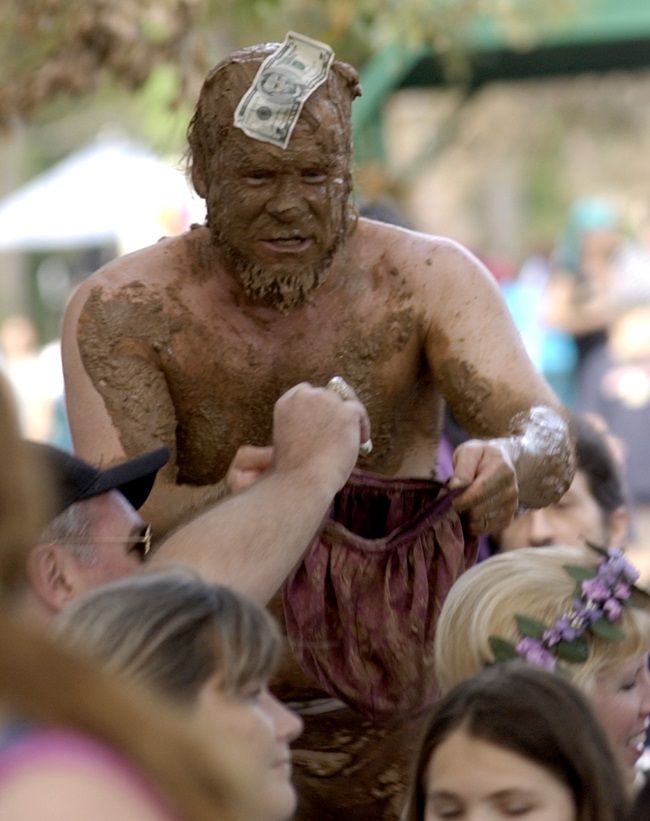 Then…there's this: The Sturdy Beggars Mud Show. I had never, ever seen anything like it! These men got so…dirty! And they loved it! And the crowd loved them for it! In the years since, I have become friends with Rush, who is the most delightful and genuine man (really, faire has brought some of the most wonderful people into my life, and yours as well, I am sure!) But I will never forget my first impression of him, standing on a bench, covered in mud, shouting for the Trojans.
Cantiga/New World Renaissance Band: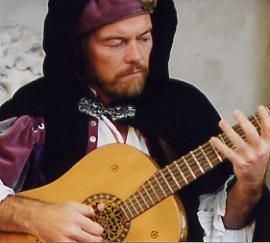 I am not sure I have enough superlatives for this, my favorite musical group at TRF. We had never, ever heard this sort of music (and we were both music majors in college!) The beautiful harp and violin, flutes of many sorts, and Owain's piercing tenor…When I was the group leader for the Performance Company fairies, we did entire dance sets to their lovely melodies. I did, and still do, love to just sit at a bench and drink it in. But I miss Owain.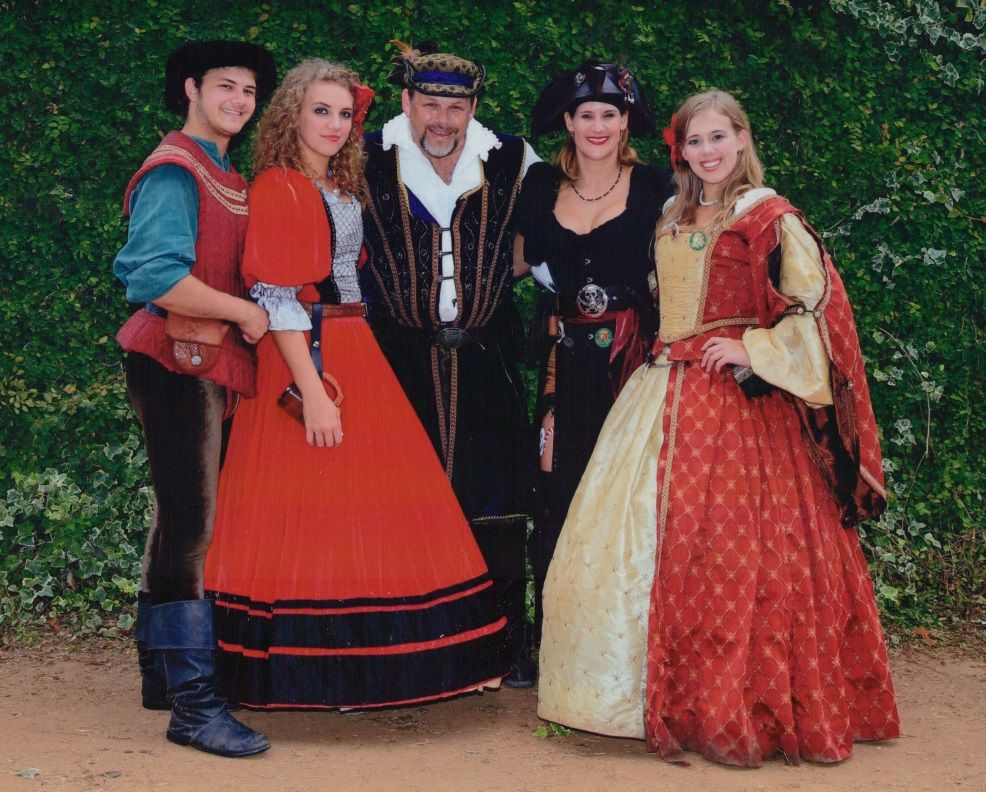 Do you have special or funny memories of your first trip to TRF? Was it last year or twenty years past? Maybe you got lost, or imbibed a little too much, or got covered in Jenny O'Manion's red wenchy lip prints? Share them here, we love to hear from you!
(originally posted 4/28/2015)