TomCat Games Provides Family Fun Rides and Games


at The Texas Renaissance Festival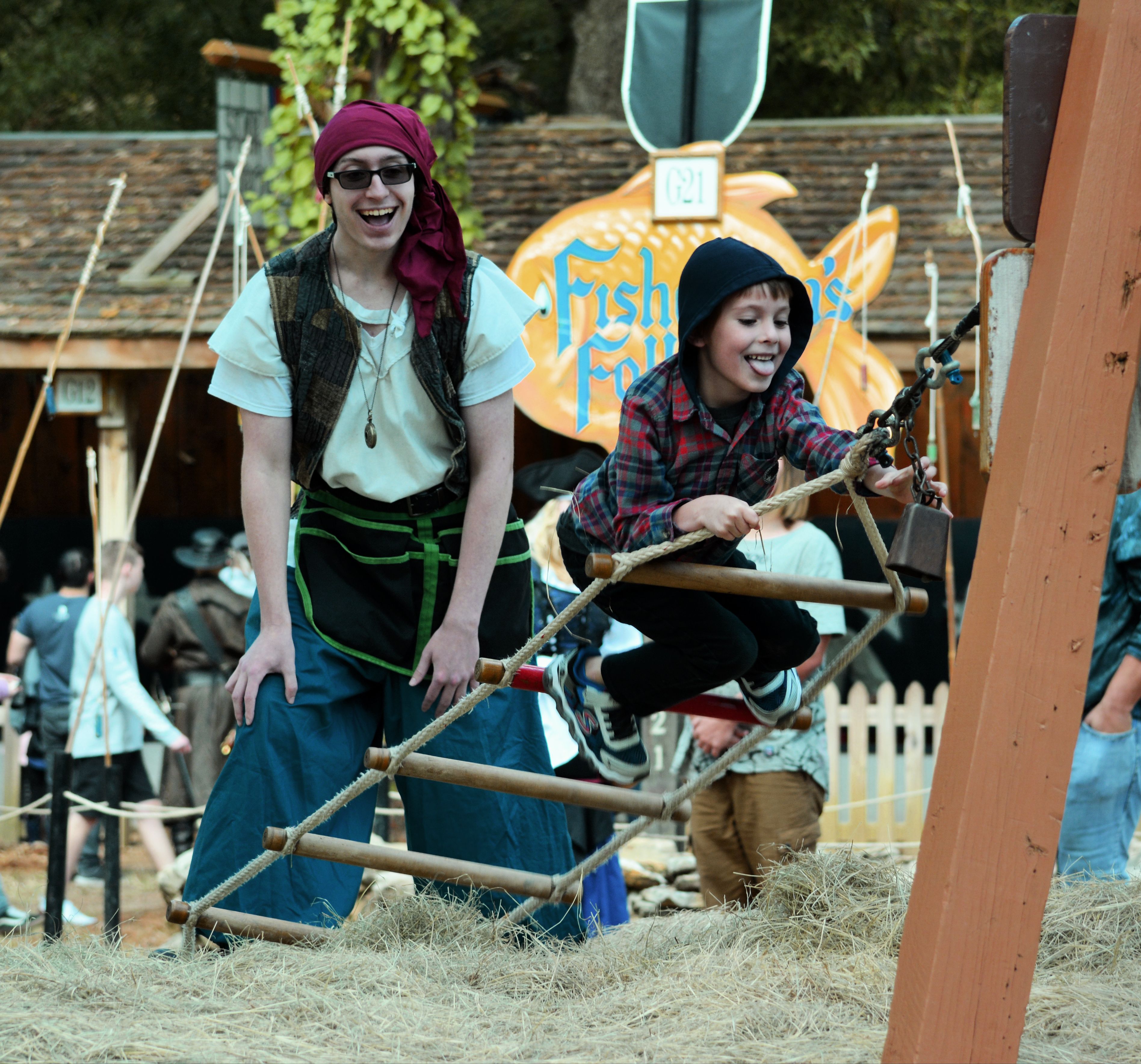 TomCat Games has been in business at Texas Renaissance Festival since Tom and Cas bought the operation from the family run Nichols Games seven years ago. They both worked as gamers for the Nichols for many years. Starting while attending Texas A&M, Tom has worked continuously at TRF since 1993, starting as a Tomato target and worked up to general manager of the game's operation. Cas worked with the games starting at the Swings and the Drench a Wench since 2009.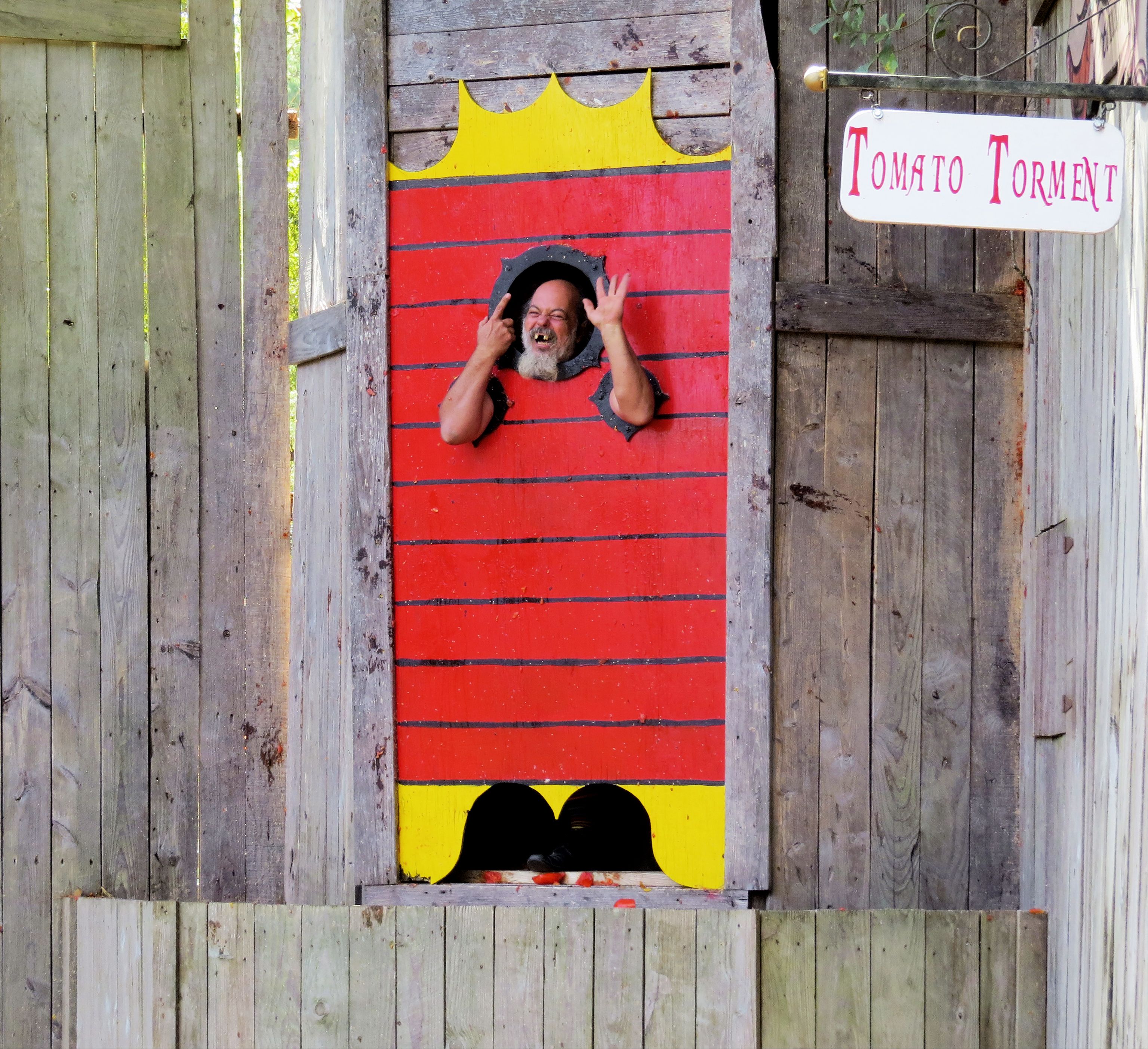 The 29 different games and rides they operate vary from the classic giant walk through maze, the giant swings in the Enchanted Forest, to the newest Museum of Cruelty (a walk-through history of torture instruments).
"All of our games are unique because they are designed to be enjoyed for the experience. We would rather have someone learn and enjoy a new skill like shooting a longbow or throwing a battleaxe instead of focusing on trying to win a silly prize." says Tom in their office filled with colorful costumes, toys, games, and a creepy collection of Halloween decorations. "We try to put back in as much labor of love for TRF we can. For example, we took the Neptune's Swings by the lake from a fun relaxing ride to a full-size pirate ship. We didn't have to build that, but we wanted to. The crew loves it as well as our patrons," he added.
TomCat Games employs close to 100 people on the weekends and three full time workers year-round. Every year and all year are spent improving the games, rebuilding older structures, and getting everything ready for the upcoming season. The plans for future games are wide open, they travel around the country and world looking for new ideas and rides to bring to TRF. Tom says "We are always looking for fun new ideas or different takes on classic games. When we see folks having fun, laughing, we know we have done our job right."
Come see us at the Texas Renaissance Festival in the Enchanted Forest and throughout the faire!