By The Fields of New Market Staff
As you know, each festival season the Fields of New Market Campground is home away from home from thousands of campers who stay in their tents, pop-ups, fifth wheels and RVs. Some stay for only a night or two, while others set up camp sites that remain the entire season. While the campgrounds may not bustling with campers in the off-season, there is a lot of work that goes on across the campgrounds to prepare for the upcoming season.
This off-season is no exception! Our Operations Director/Campground Manager Pat and his assistant Annika along with the Stargate Manor crew and TRF Site Manager Dennis and his team have been busy with improvements across the over 200 acres you call "home" for nine weekends in the fall.
Premium RV Sites
First of all, there are 24 new premium RV sites. Each premium site comes with a small side yard, picnic table and room for your fire pit. To our patrons who are looking for hook-ups, please be patient as this is the first part of a three-year phased project with plans for up to 150 RV sites and....hook-ups! As before, we offer a dump station and potable water for your convenience.
The Beat Goes On
We've also added a New Drumm of Fire circle that will be dedicated to the traditional drummers and our campers can enjoy the drum beats!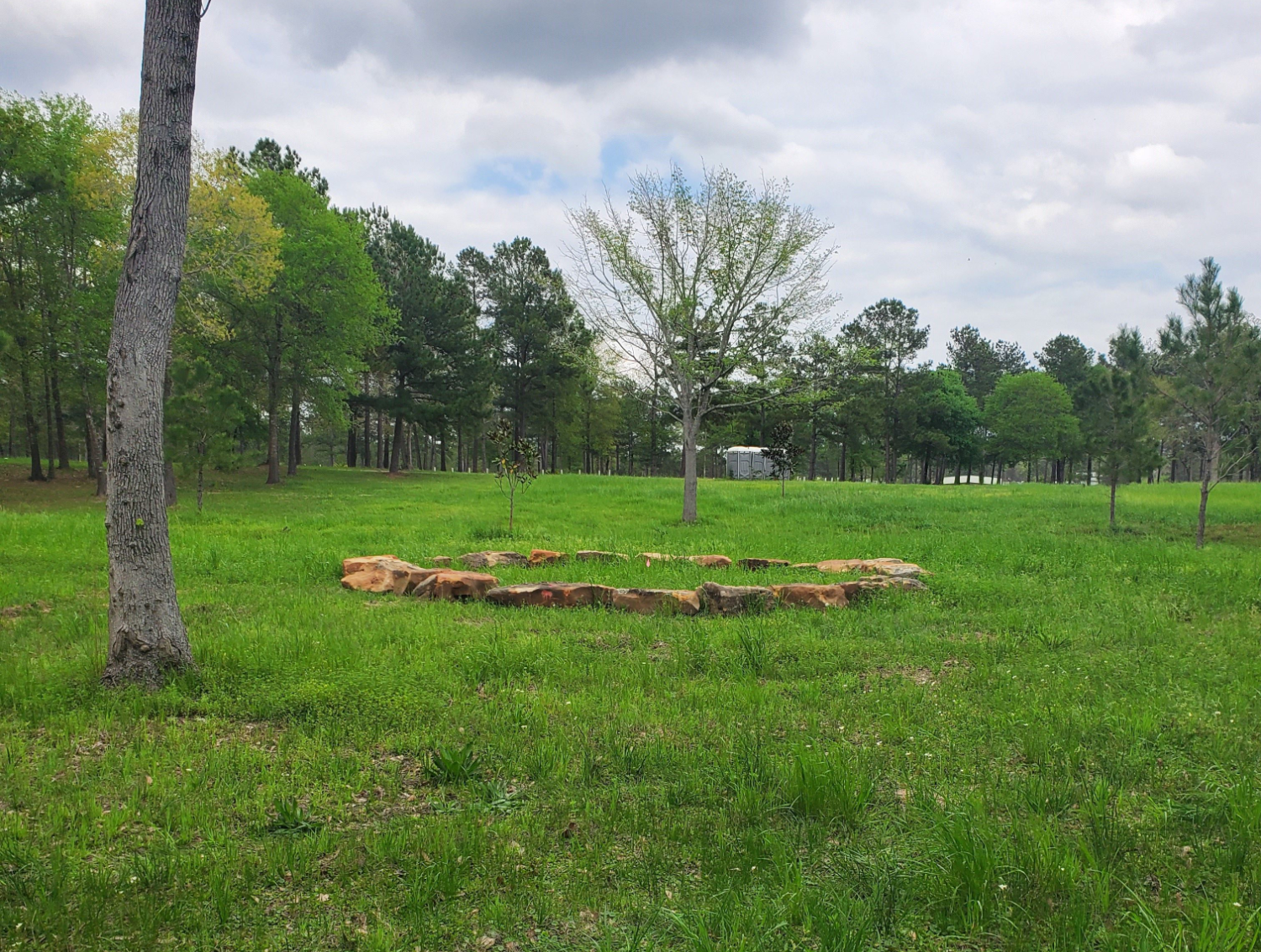 No Generator, No Problem
This season we will be offering a Generator Free section at the back half of Section 14. While we know that this won't make it a "Silent Zone", our hopes is that it will buffer those who don't want to be near one. There will be no generators allowed in the section or within 50 feet of this new area.
Comfy Cabins
Another great option for those who don't want to bring their own tent or RV is a cabin rental. Situated towards the front of the Fields of New Market, our cabins can host 2-3 in a small cabin and 4-6 guests in a large cabin. Our larger cabins, King George Inn and Prancing Pony also have plumbing with an in-house toilet and sink for your convenience. Cabins without plumbing are provided with a private portable toilet for your use. Linens are not provided with cabins.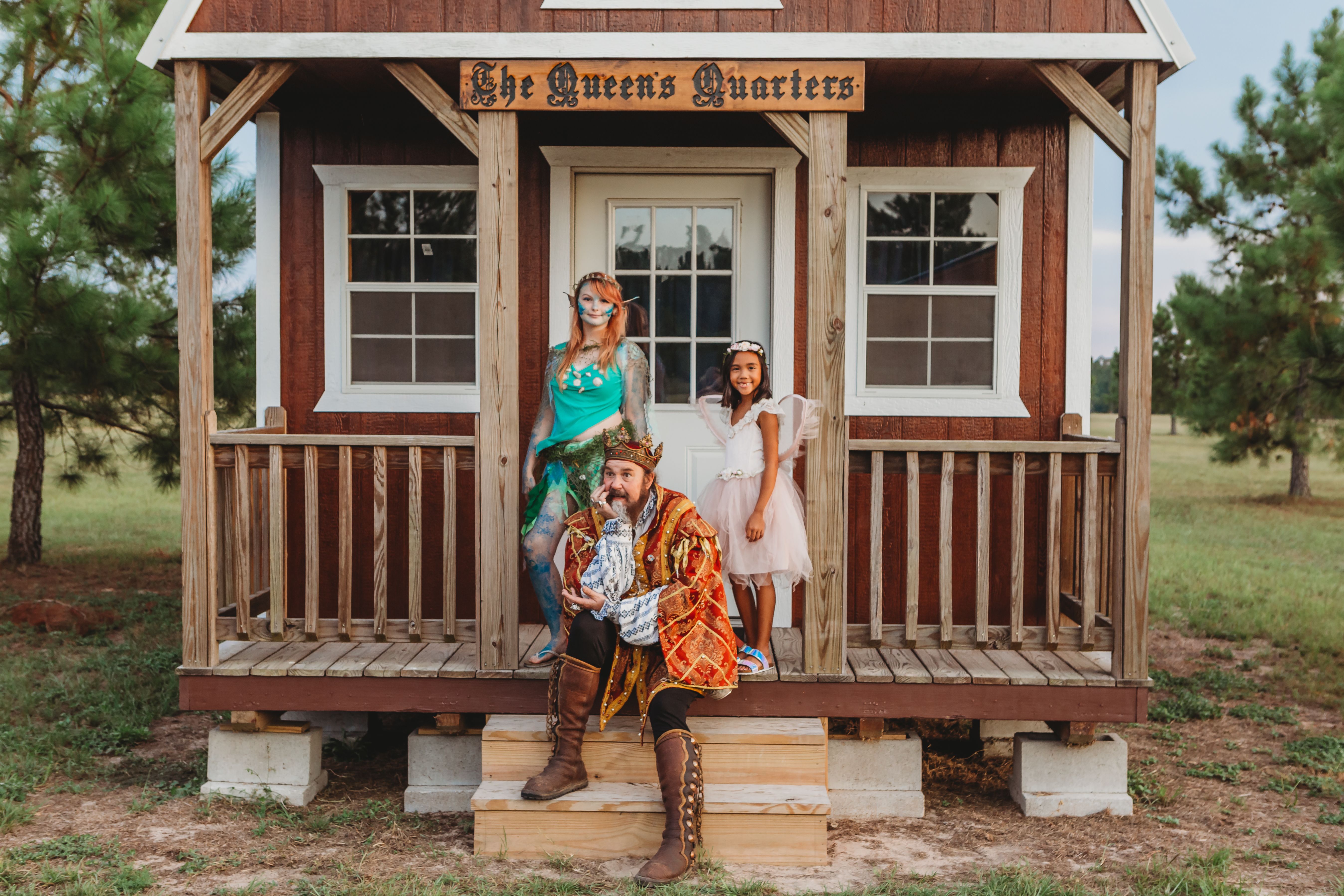 TRF Glamping
Our Glamping area is getting more popular every season, and so to meet demand we're expanding Glamping options to our family camping section and adding tents to Revel Camping for those who want to be in the mix of everything at the Fields of New Market! Two tents will be added to the family camping section that will include a queen and two twin beds, an area rug, and table and chairs, providing a comfortable experience for you and your family. Three tents added to the Revel Camping area will put you in the heart of the action for you and your friends! Four cots with sleeping bags, and table and chairs will allow you to enjoy the full FONM experience!
New Campground Reservation System
Last but certainly not least, we are proud to announce the launch of our new Campground Reservations System. Here you can purchase your General Camping Admission and reserve you RV site, pad site, Cabins and Glamping tents. Don't forget, for our cabins and glamping tents there is a two (2) night minimum, and cabins with cots do not come with linens, so you'l have to bring your own.
In addition to your camping pass, you will also need a ticket for each person camping for the festival. Please see our FAQs about our FONM and Festival pet policy.
If you have any questions about camping at FONM, please email reservations@texrenfest.com or give us a call at 936-218-0972. We are looking forward to welcoming you to the Fields of New Market Campground for the 46th season of The Texas Renaissance Festival!