THEMED WEEKENDS & TICKET PRICES
Highland Fling - Nov 18th & 19th
Saturday, Nov 18th | $10.00-32.00 (+ taxes and fees) | Get Tickets
Sunday, Nov 19th | $20.00-27.00 (+ taxes and fees) | Get Tickets

Celtic Christmas - Nov 24th, 25th & 26th
Friday, Nov 24th | $10.00-30.00 (+ taxes and fees) | Get Tickets
Saturday, Nov 25th | $10.00-32.00 (+ taxes and fees) | Get Tickets
Sunday, Nov 26th | $20.00-27.00 (+ taxes and fees) | Get Tickets

A Village Of
Things To Do
Entertainment
Enchanting Entertainment

Thrill to the charge of knights jousting on their mighty steeds. Fall under the spell of the faery court. Laugh and be amazed at the clowns, jugglers, acrobats, and magicians performing on stages throughout the village or watch with excitement as birds of prey soar through the air. Stay to dark and delight in the fire show and Royal Fireworks every festival evening!
The Texas Renaissance Festival is proud to host world renowned performers on the many stages located throughout the festival.
-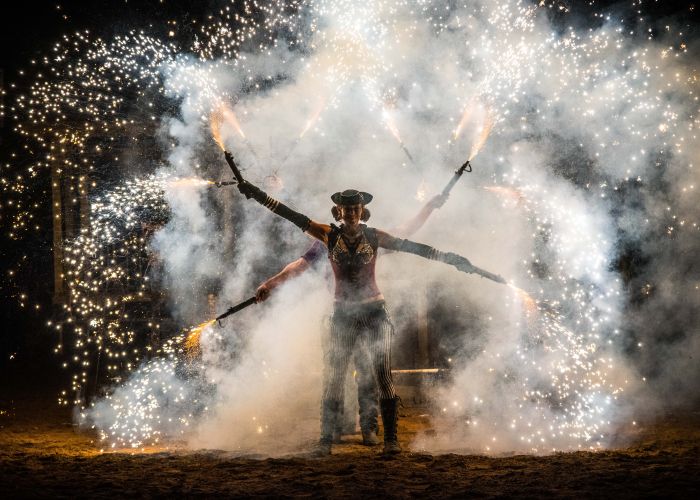 Fun for Kids & Families
The Texas Renaissance Festival is a magical place for family fun and entertainment. Try your skills at the archery, axe throwing or Jacob's ladder. Take a ride on the swings in the Enchanted Forest or take a spin on the DaVinci Flying Machines. After you've taken in the Fire Whip Show or the Great Rondini, get yourself a turkey leg and a lemonade while you walk around and browse the shoppes.



Lots of neat shops, awesome performances, and good food/drinks. I've been to a few renaissance festivals and I would say this was one of my favorites for sure.
-Nathan Wiles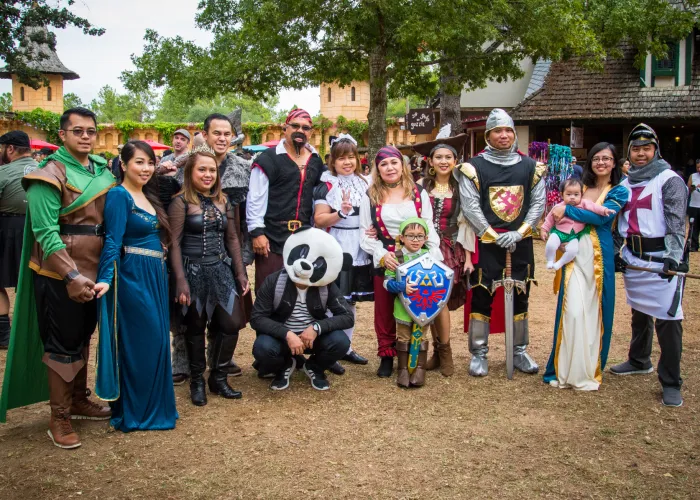 Friends
I love coming to the faire with friends, and making new friends. TRF is my second home and my faire family is amazing!
-Chip Ware, Houston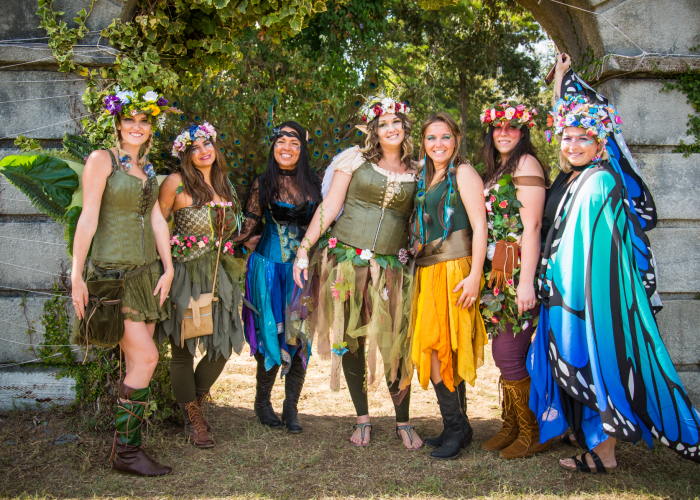 Groups
Experience an exciting group outing like no other. Groups will enjoy strolling the cobblestone paths of our authentically recreated 55-acre 16th century village, visiting more than 400 shoppes featuring unique arts and crafts as well as sampling foods from many cultures, playing games of skill and participating in a variety of human-powered rides. In addition, hundreds of costumed characters are there to entertain your party with over 200 performances daily. Each of our nine themed weekends brings a new adventure for your group, offering unique programs, activities, and more!

This was the first event in nearly six years where I did not have to raise one finger to help. From the time we walked into the area Maw and Pa greeted us with the delicious food and hospitality. Out of the blue, the cast of characters from Alice in Wonderland and Peter Pan descended into our area to liven our group up which we felt was over the top and much appreciated by everyone.
-Toby Lee, HARC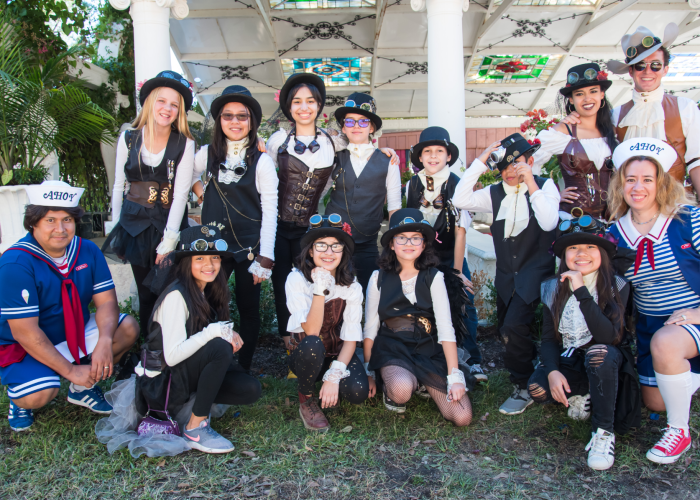 Fairy Tale Weddings
The King and Queen invite you to have your fairy tale wedding at the Texas Renaissance Festival.
Create the royal wedding of your dreams in 16th century-style within the walls of our charming English Village. Get swept away with one of our exclusive wedding packages designed to enhance the romance and magic of your wedding day!

The atmosphere was most enjoyable, when everything is put together I can't think of another service that out does the Texas renaissance festival weddings. It was a perfect day.
-Marcus Moreno