Groups 2023
Experience an exciting group outing like no other. Groups will enjoy strolling the cobblestone paths of our authentically recreated 66-acre 16th century village, visiting more than 400 shoppes featuring unique arts and crafts as well as sampling foods from many cultures, playing games of skill and participating in a variety of human-powered rides. In addition, hundreds of costumed characters are there to entertain your party with over 200 performances daily. Each of our eight themed weekends brings a new adventure for your group, offering unique programs, activities, and more!
Groups of 15 or more adults can receive discounted admission tickets. Email: Groups@TexRenFest.com for more information.
From the time we walked into the area Maw and Pa greeted us with the delicious food and hospitality. Out of the blue, the cast of characters from Alice in Wonderland and Peter Pan descended into our area to liven our group up which we felt was over the top and much appreciated by everyone. I cannot express enough how happy we were with our coordinator and her unexpected surprise of a few random characters she sent our way. The entire group was amazing. Every employee came with their A-game and for that we are truly appreciative! Huzzah!!!!!!
-Toby Lee, HARC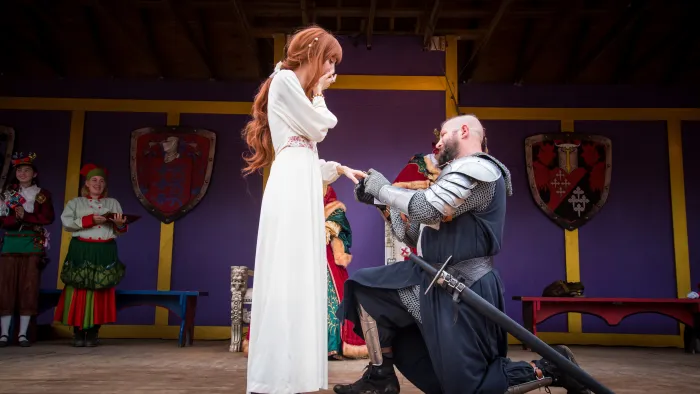 Proposals
Discounted tickets to the festival
Personalized Packages available
Complimentary sparkling cider

2 Commemorative flutes
Carriage rides are available
Starting At: $300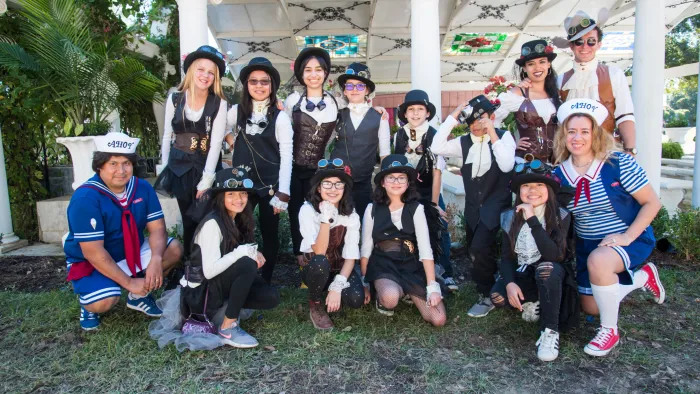 Group Events
Discount on Festival Tickets
Minimum of 15 people
Special offers available
Call for pricing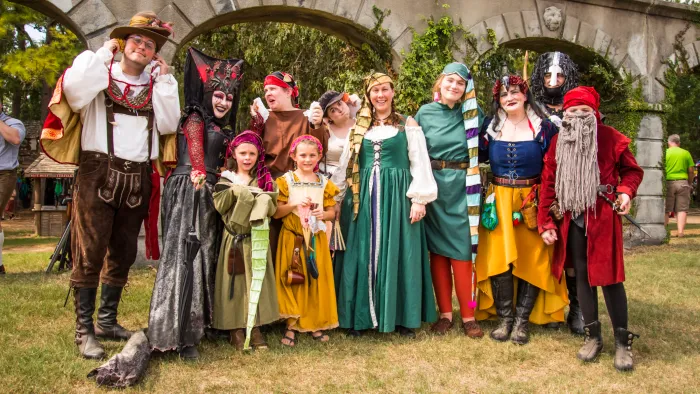 Corporate Codes
Discount on Festival Tickets
Minimum of 15 employees
$25/person with 15 or more
Email For More Info groups@texrenfest.com
Festival Feasts and Delicious Delights
Choose from a number of world-famous menu options served in one of our beautiful private reception areas. Menu choices are very affordable and offer many delicious options.
Roast turkey legs, pork loin, and chicken
Vegetables, cheeses, and fruits
Delicious desserts
Sodas, wines, beers, and mead
Menus vary by price and availability.
Email: Groups@TexRenFest.com for more information.