Hear Ye! Hear Ye!
A Texas Style Renaissance Podcast
Episode 41 - A Toast to the Season and Happy Holidays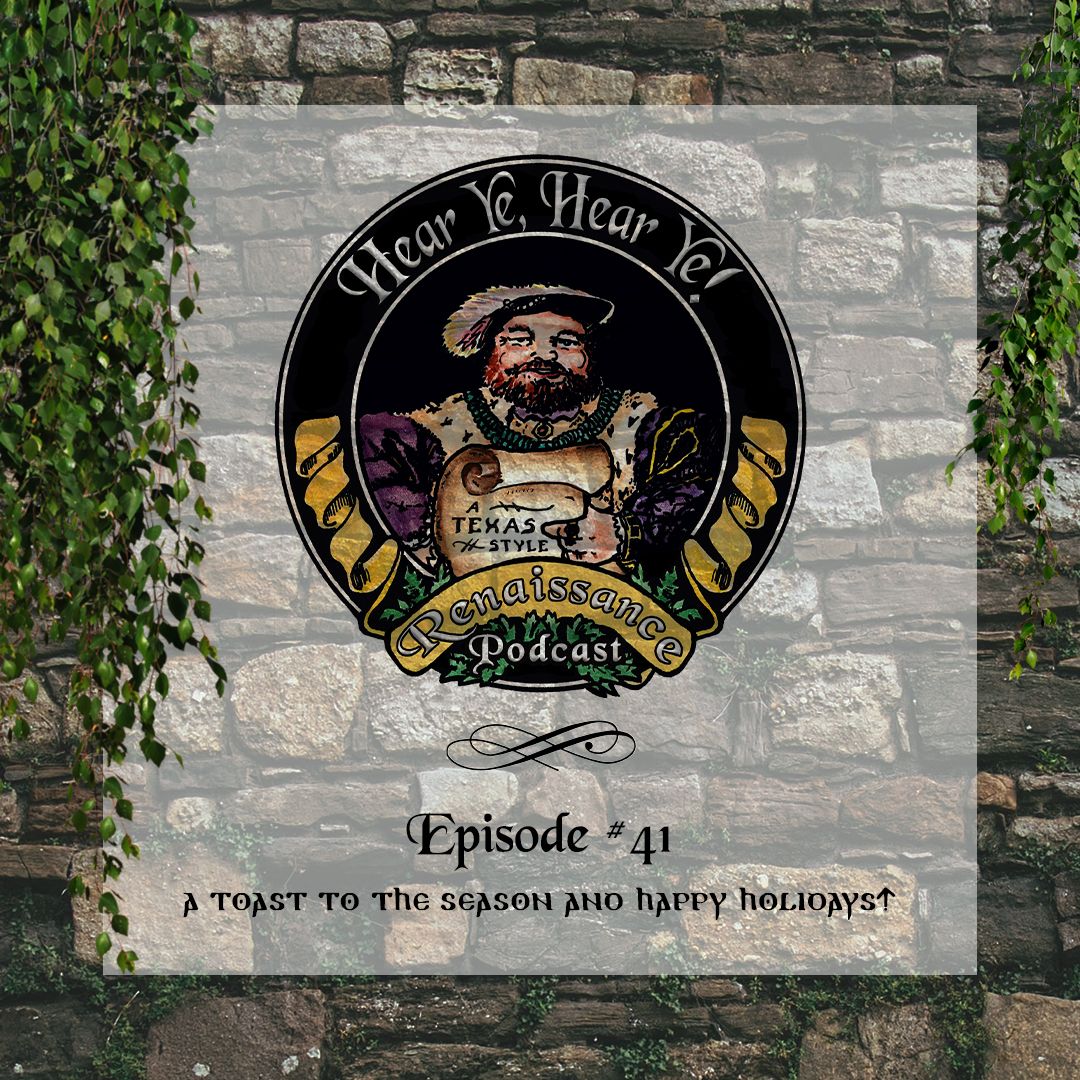 Episode 40 - The Man behind Museums and Games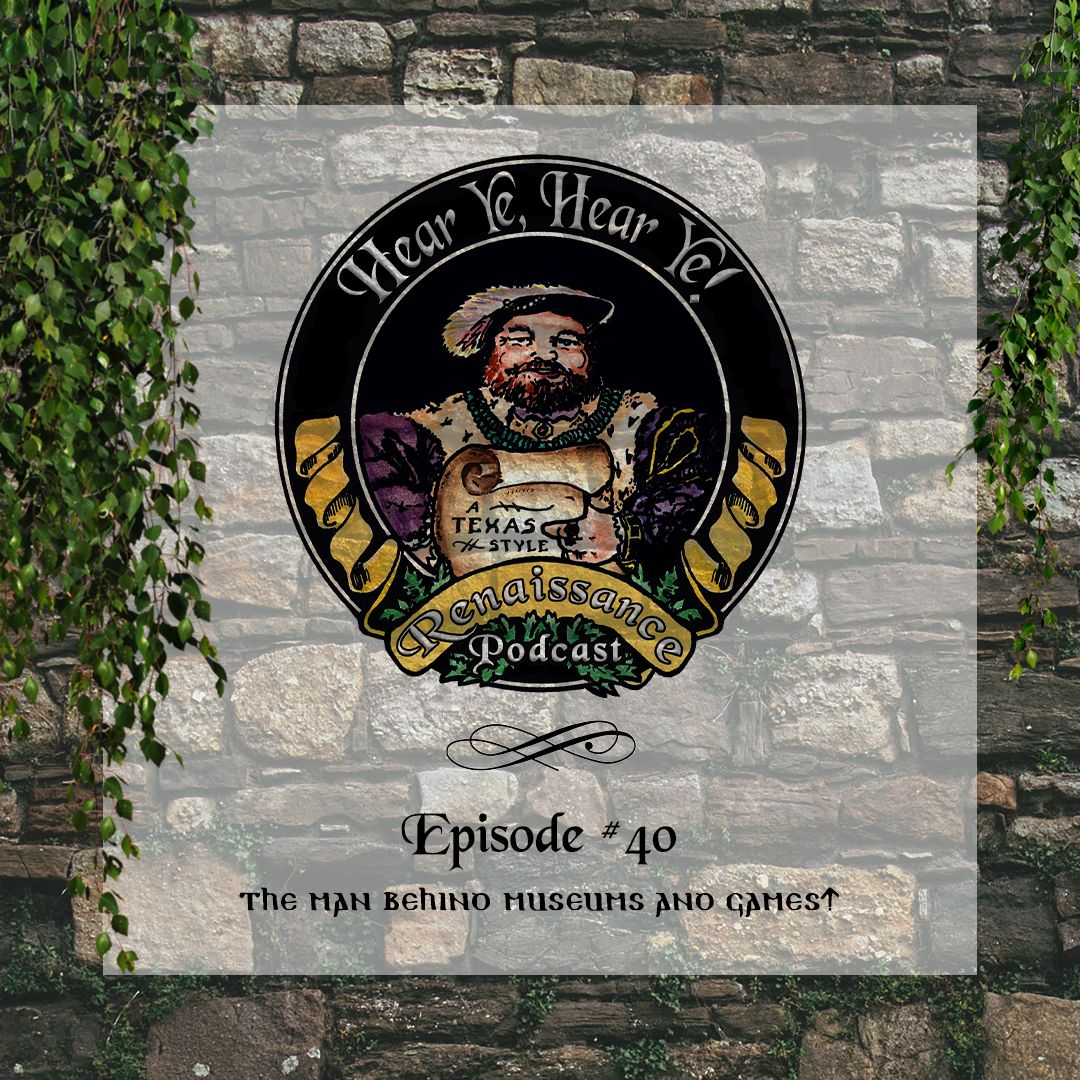 Episode 39 - Slayer's Castle and Secrets from Holly-What?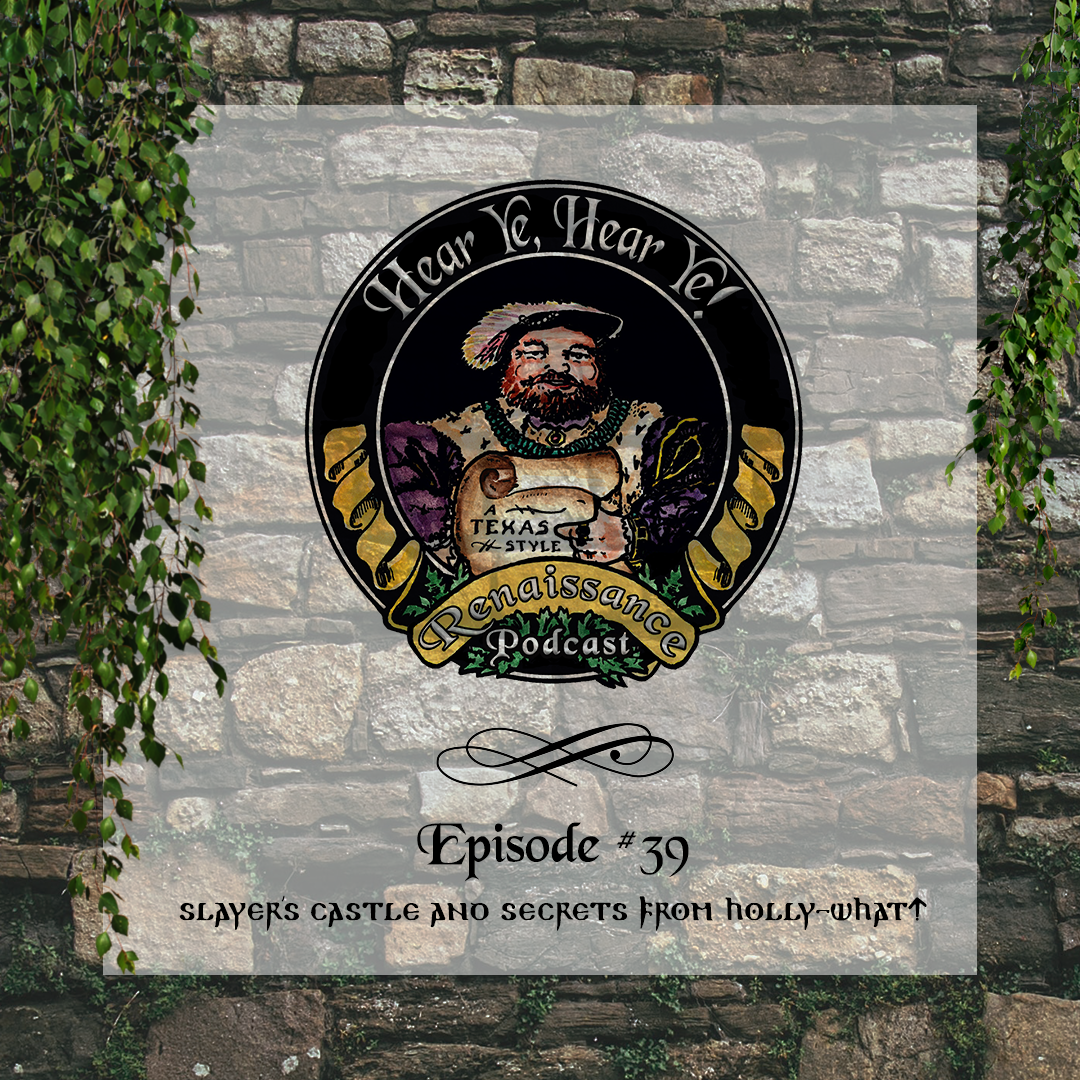 Episode 38 - American Sign Language: ASL Events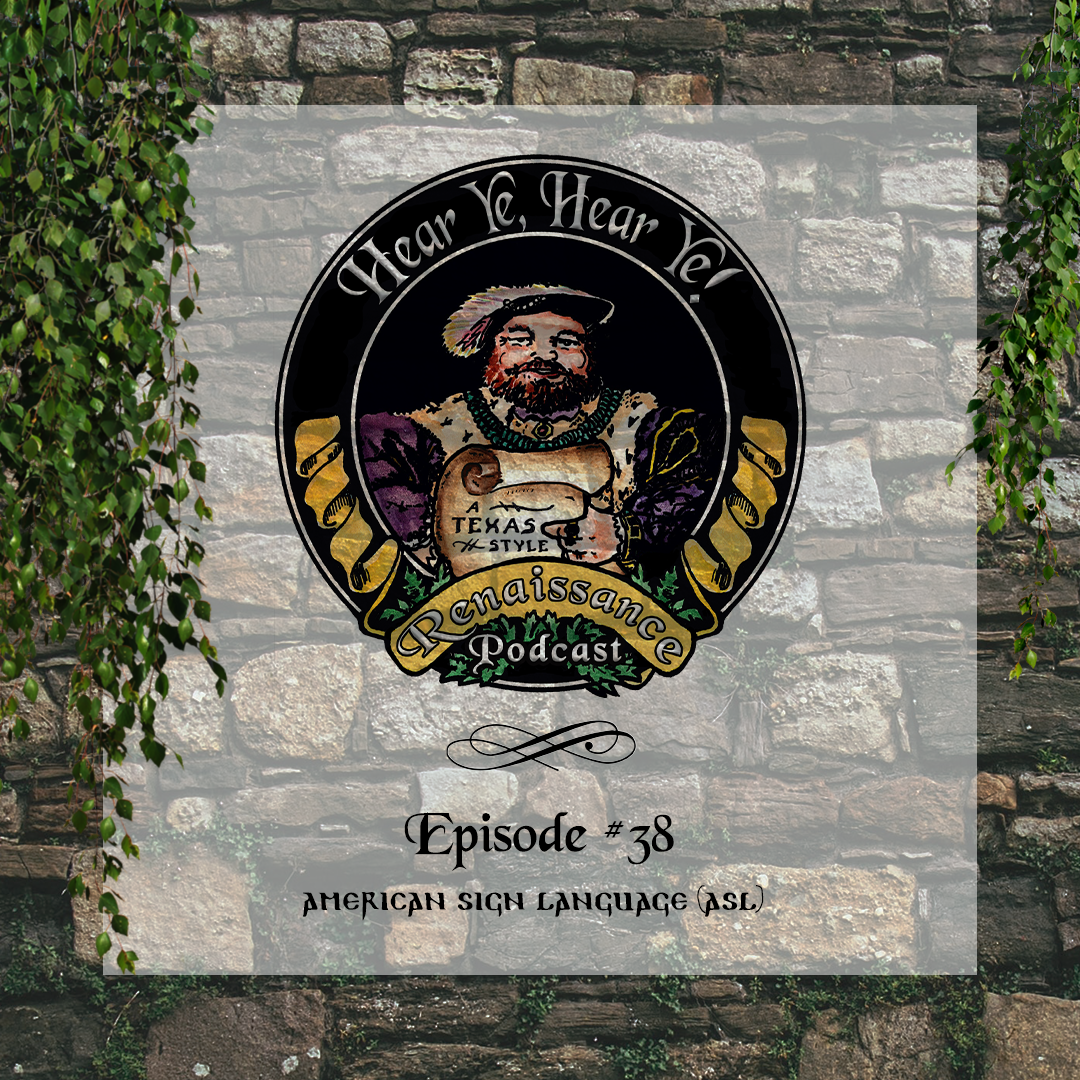 Episode 37- Oktoberfest and TRF's Themed Weekends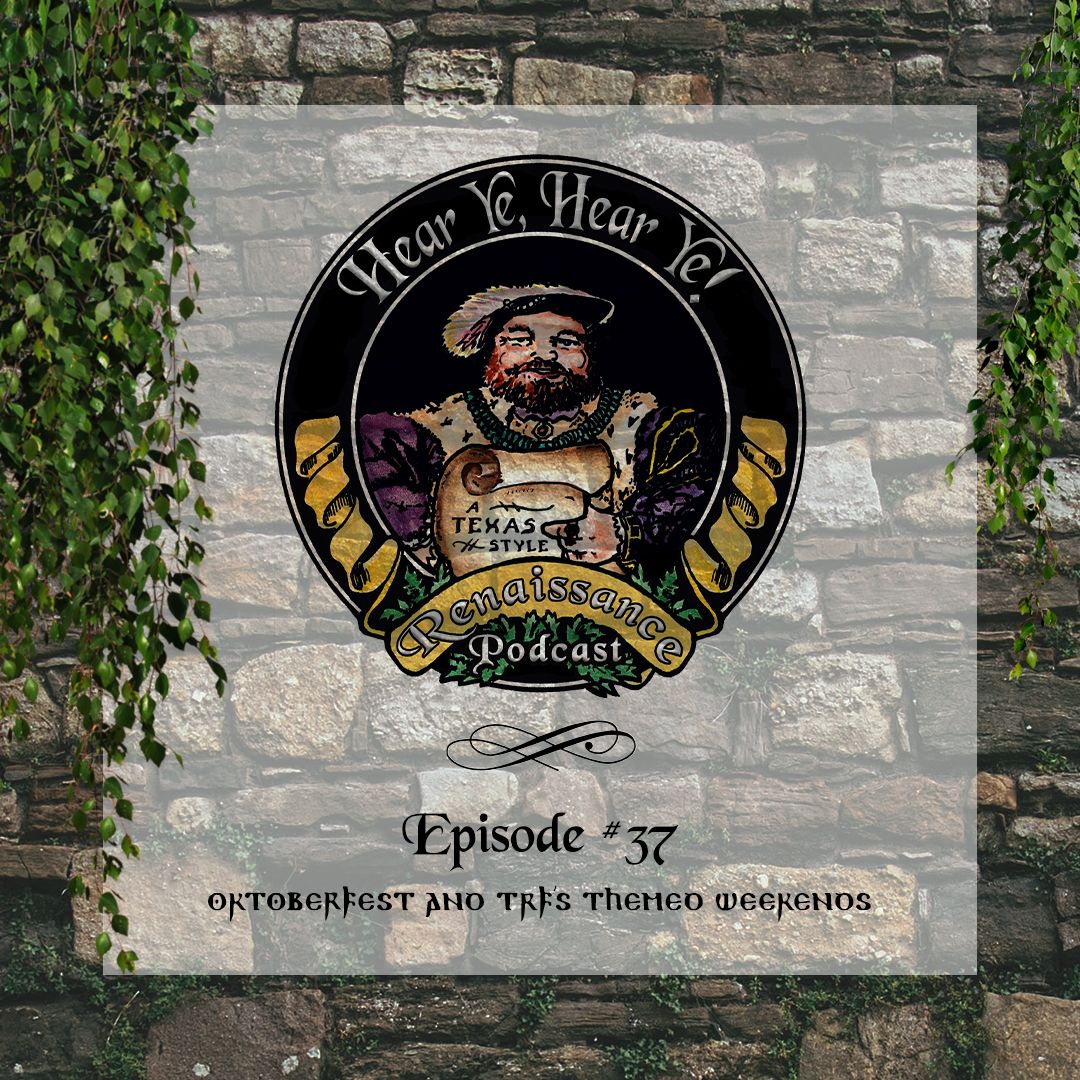 Episode 36- Artists, Crafters and Vendors & Darla Smith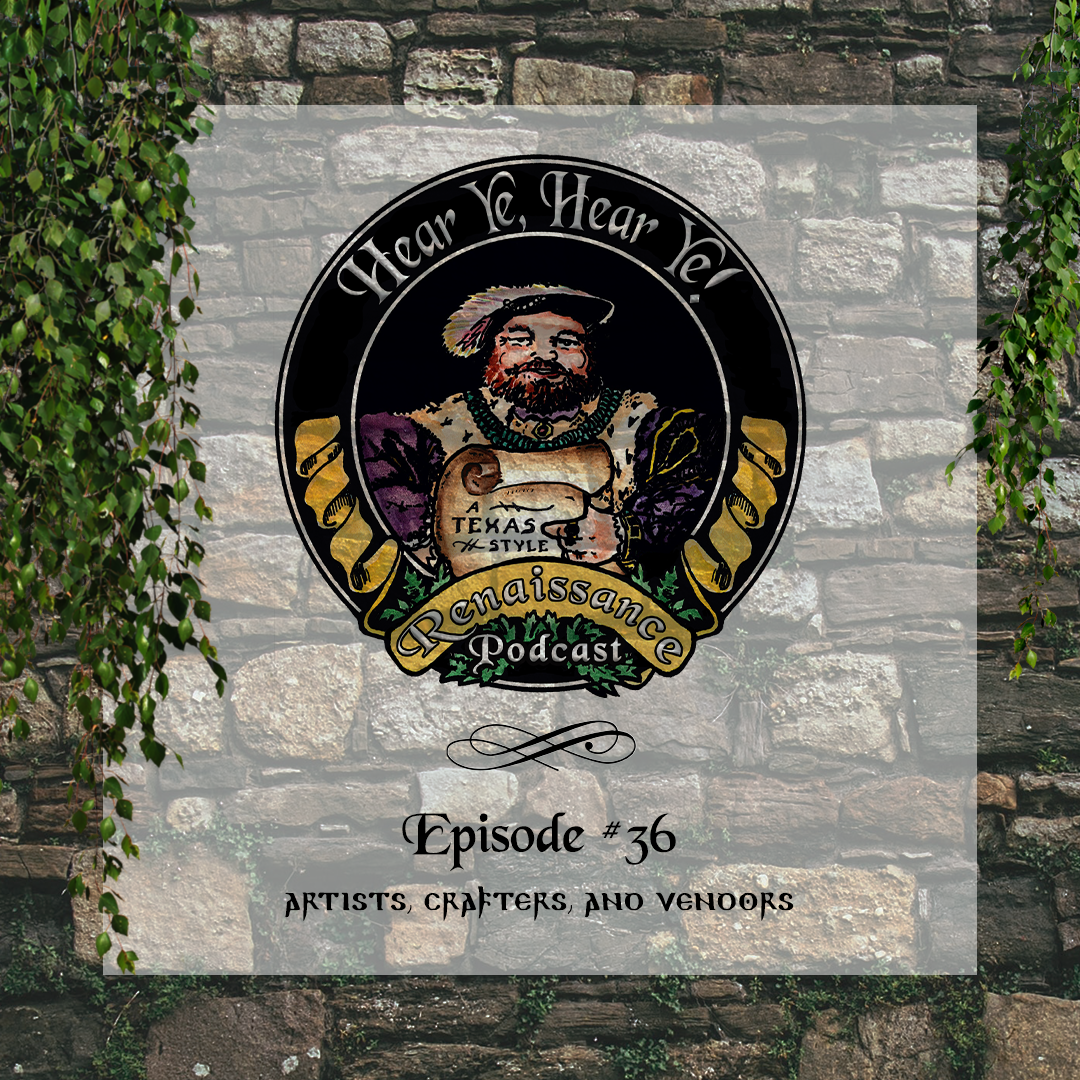 Episode 35- Putting the Texas in the Renaissance Festival
Episode 34 - La Fiesta, Polonia, The Red Lion y Mas!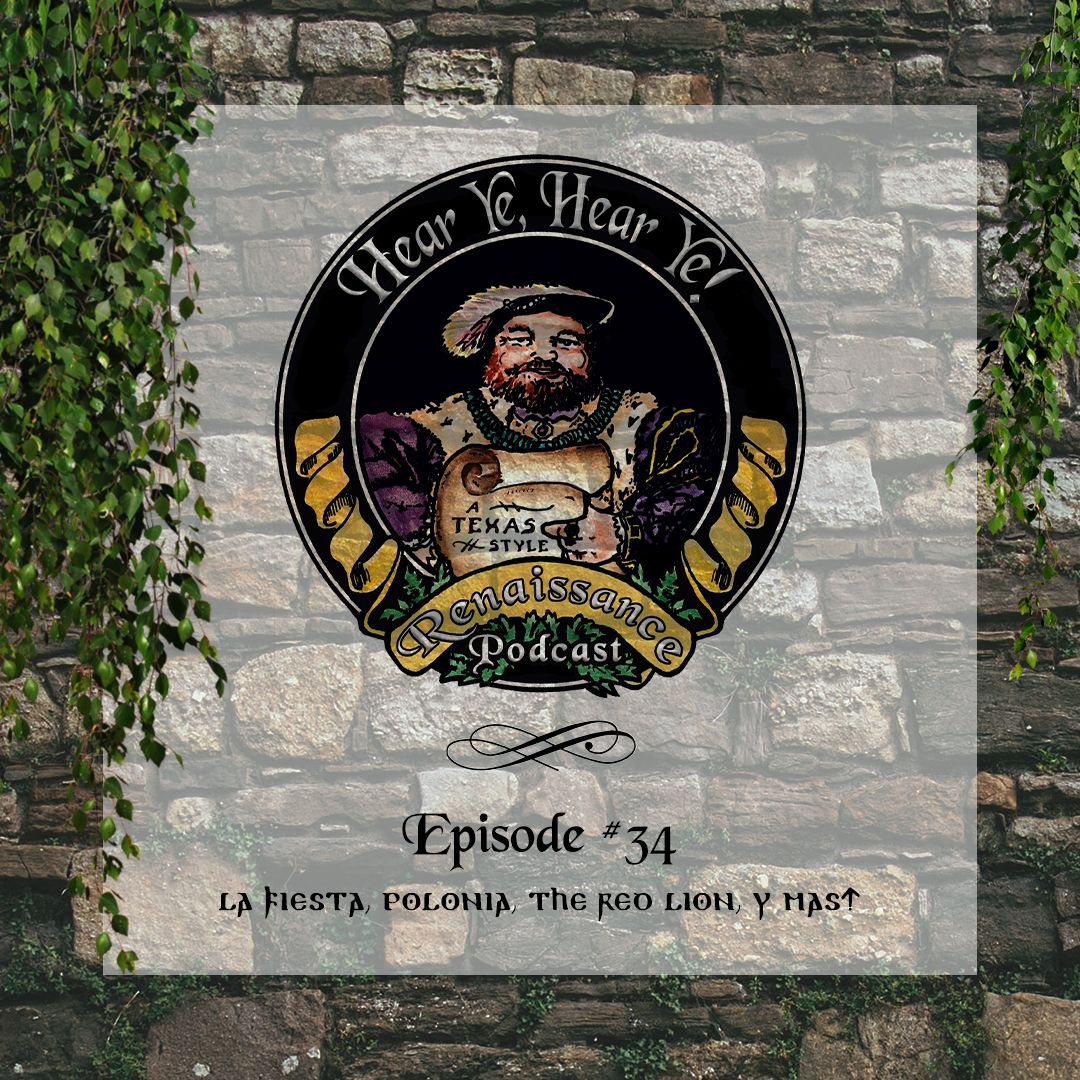 Episode 33 - What's Cookin' at Ren Fest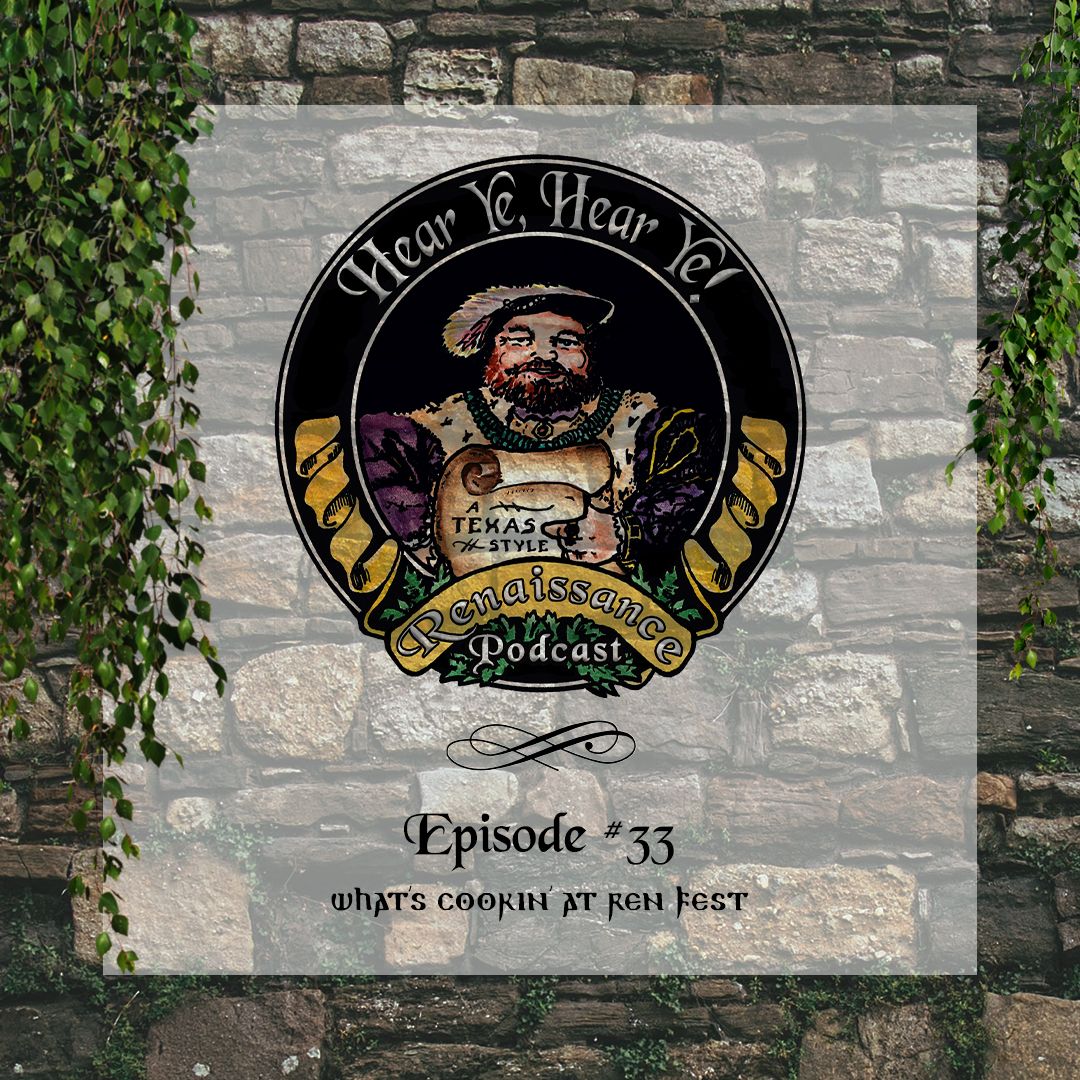 Episode 32 - It's Getting Hot (But Our Tickets Are Hotter)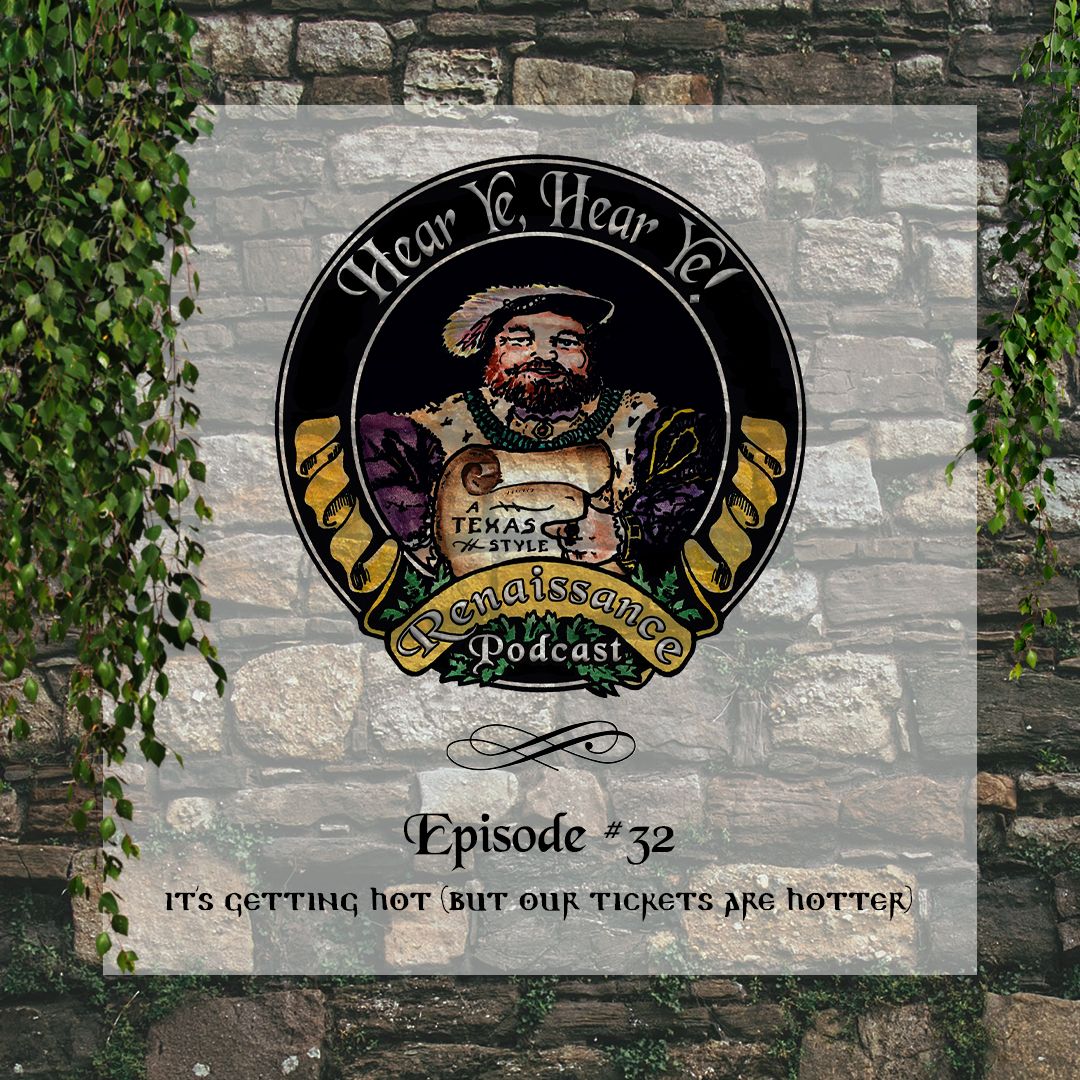 Episode 31 - Memorial Day on Crystal Mountain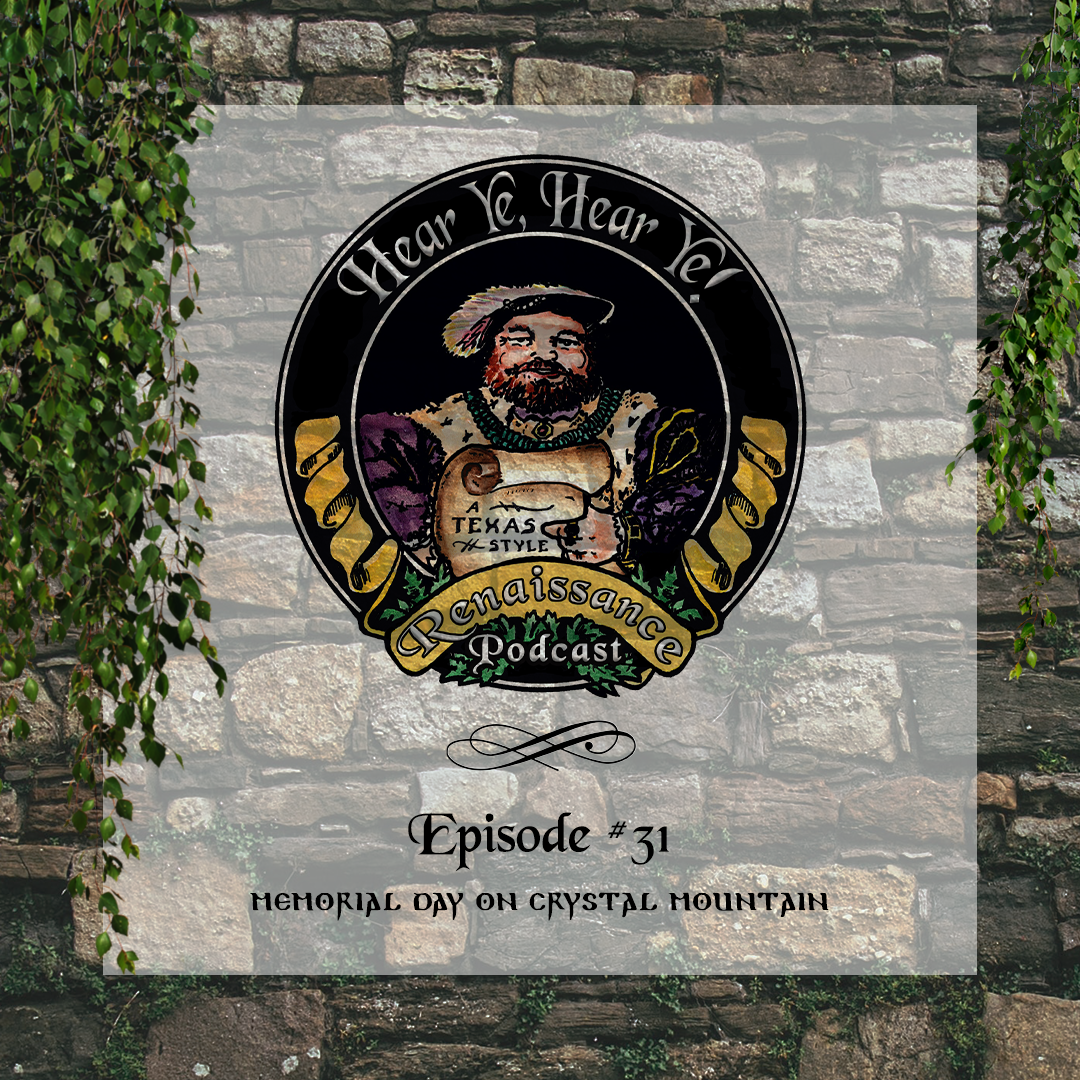 Episode 30 - Ambassadors, ASL, and All Things Volunteering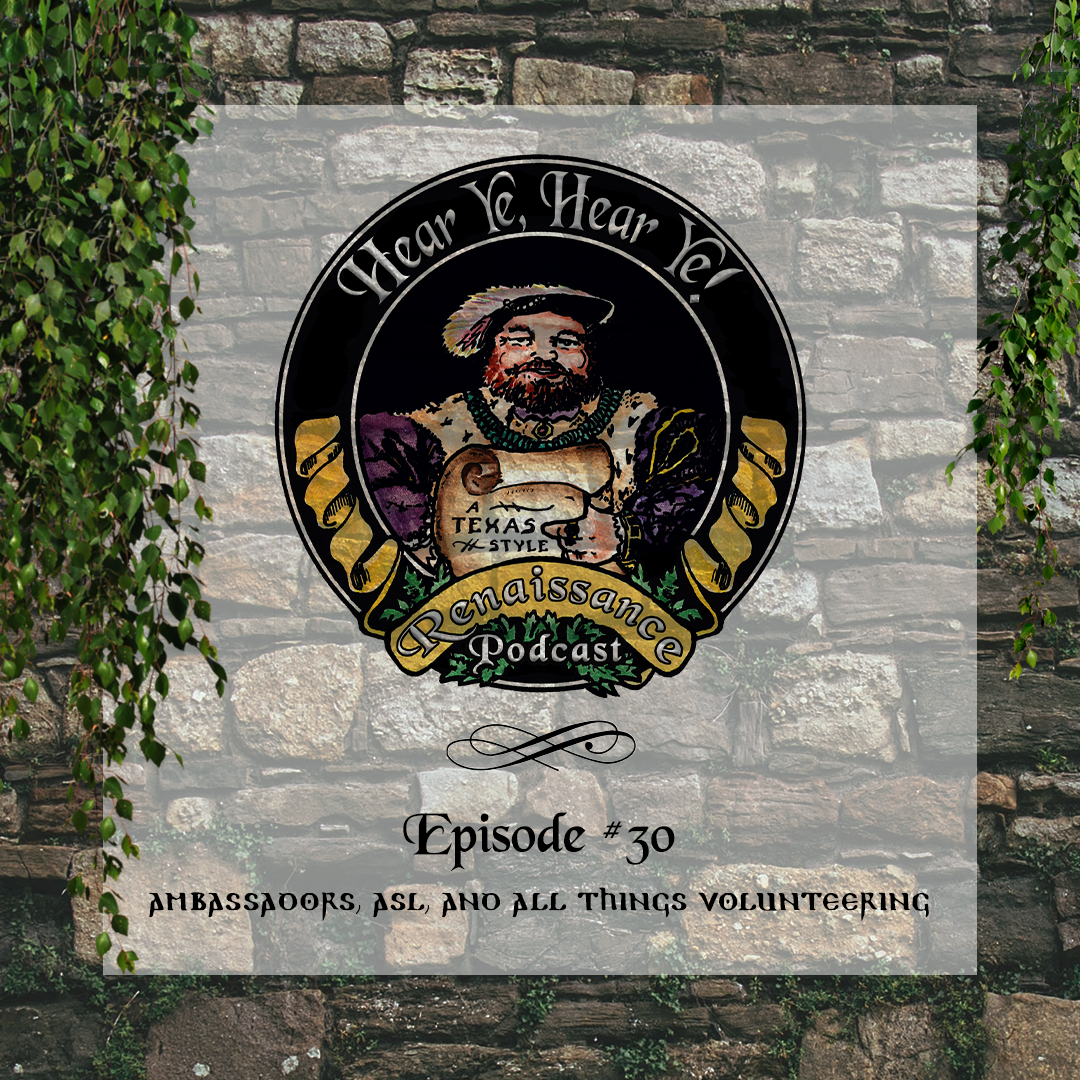 Episode 29 - The Legacy of Cantiga (w/ Martha Gay)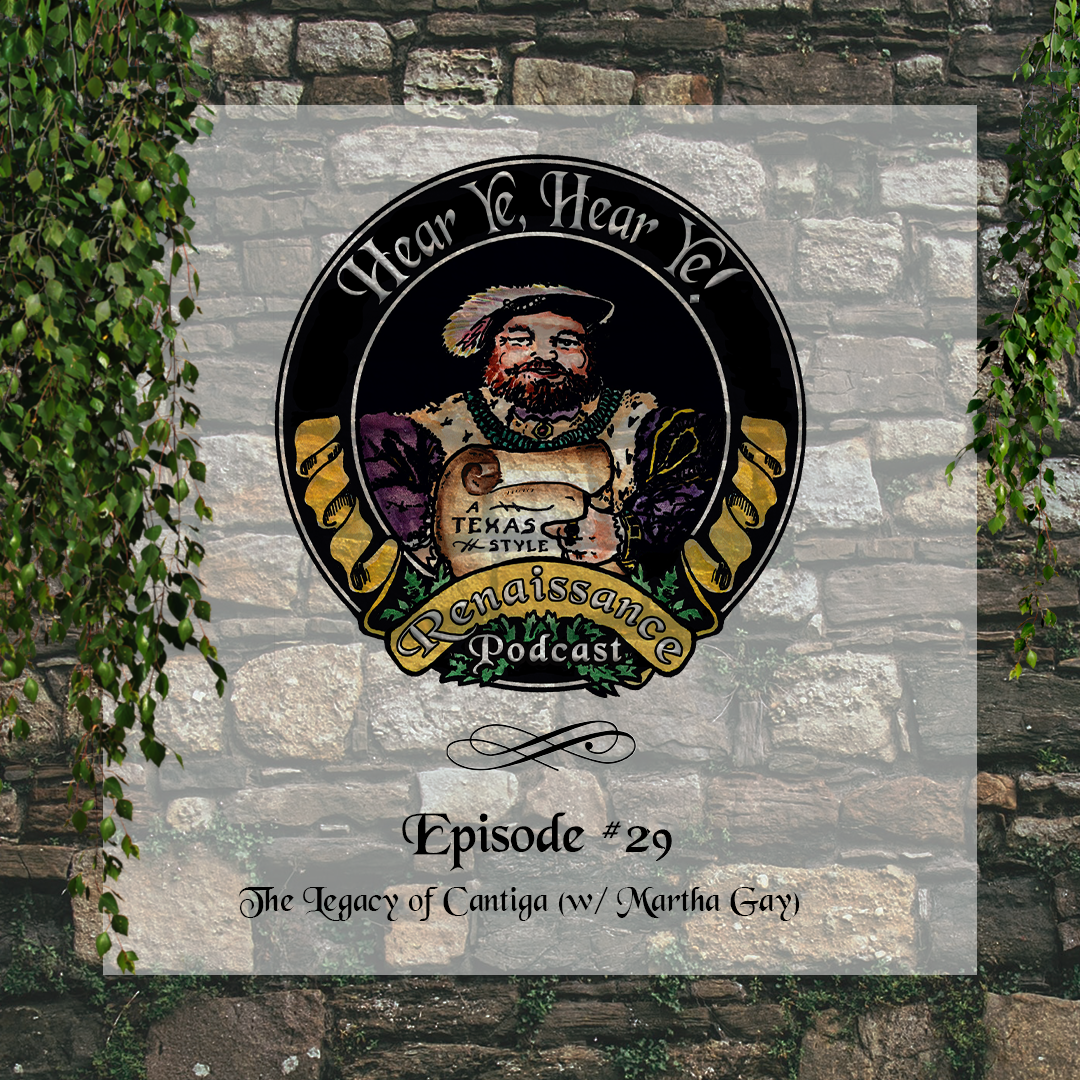 Episode 28 - Saint Patty's Day with The White Wizard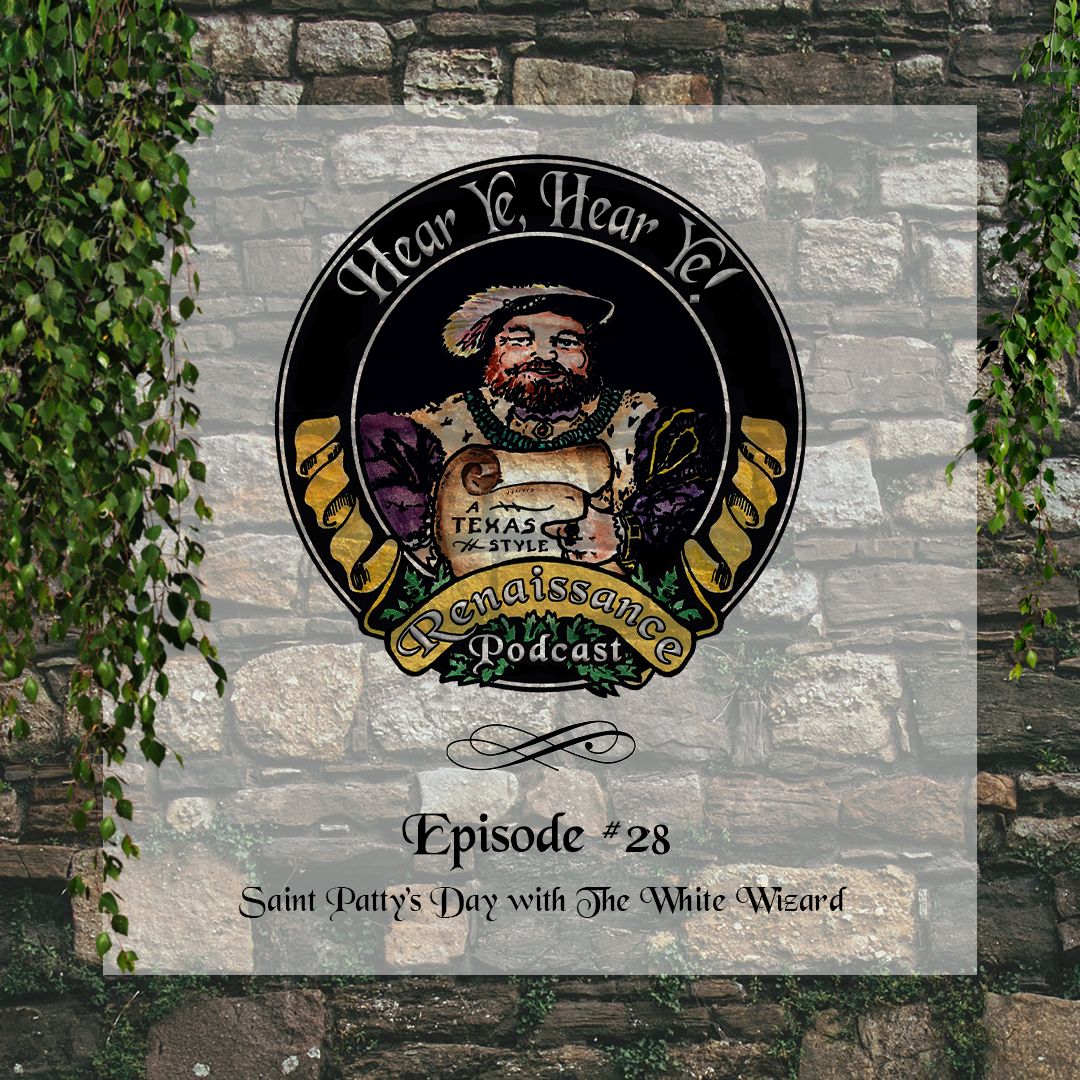 Episode 27 - Queens & Kings and Family Things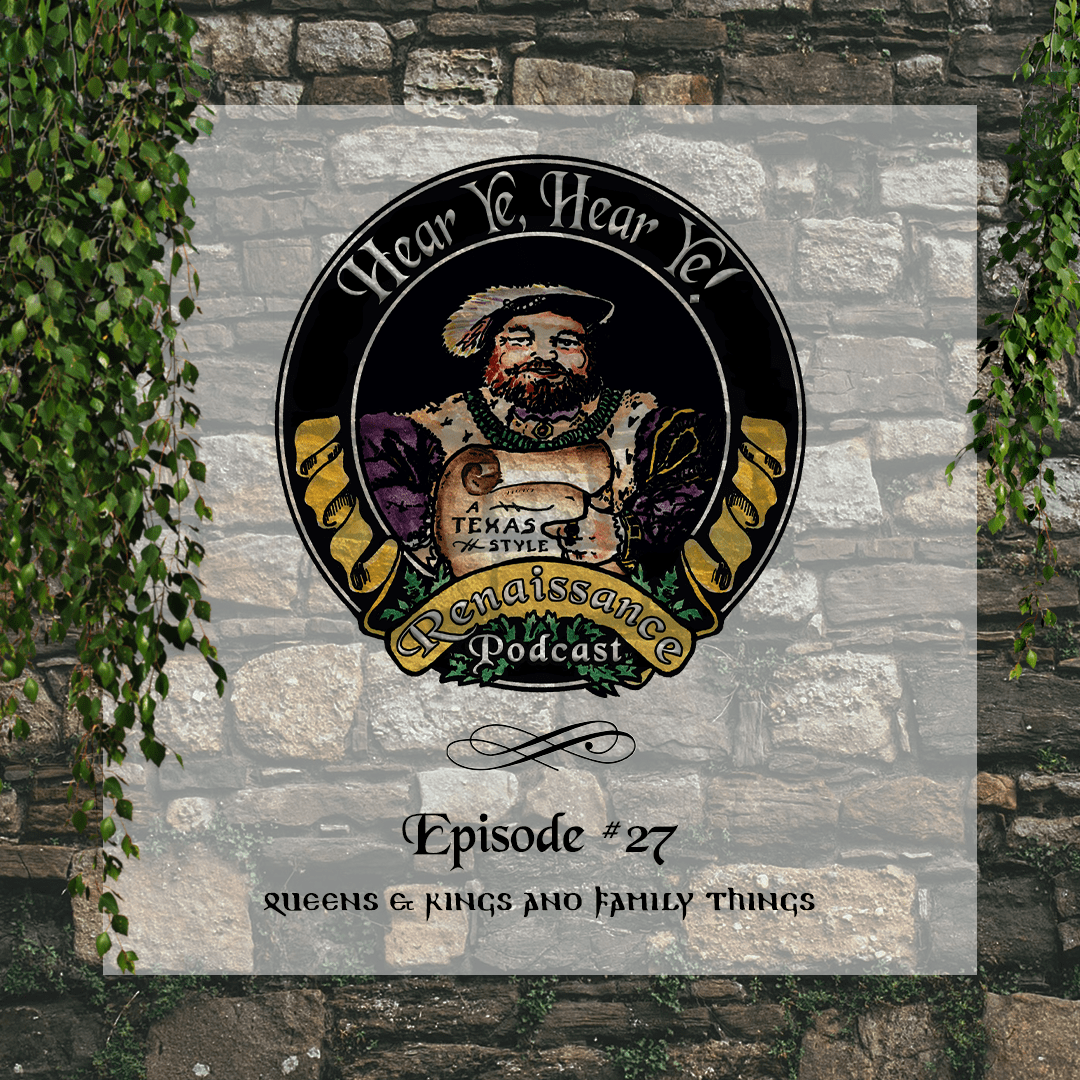 Episode 26 - TRF Valentine's Day Special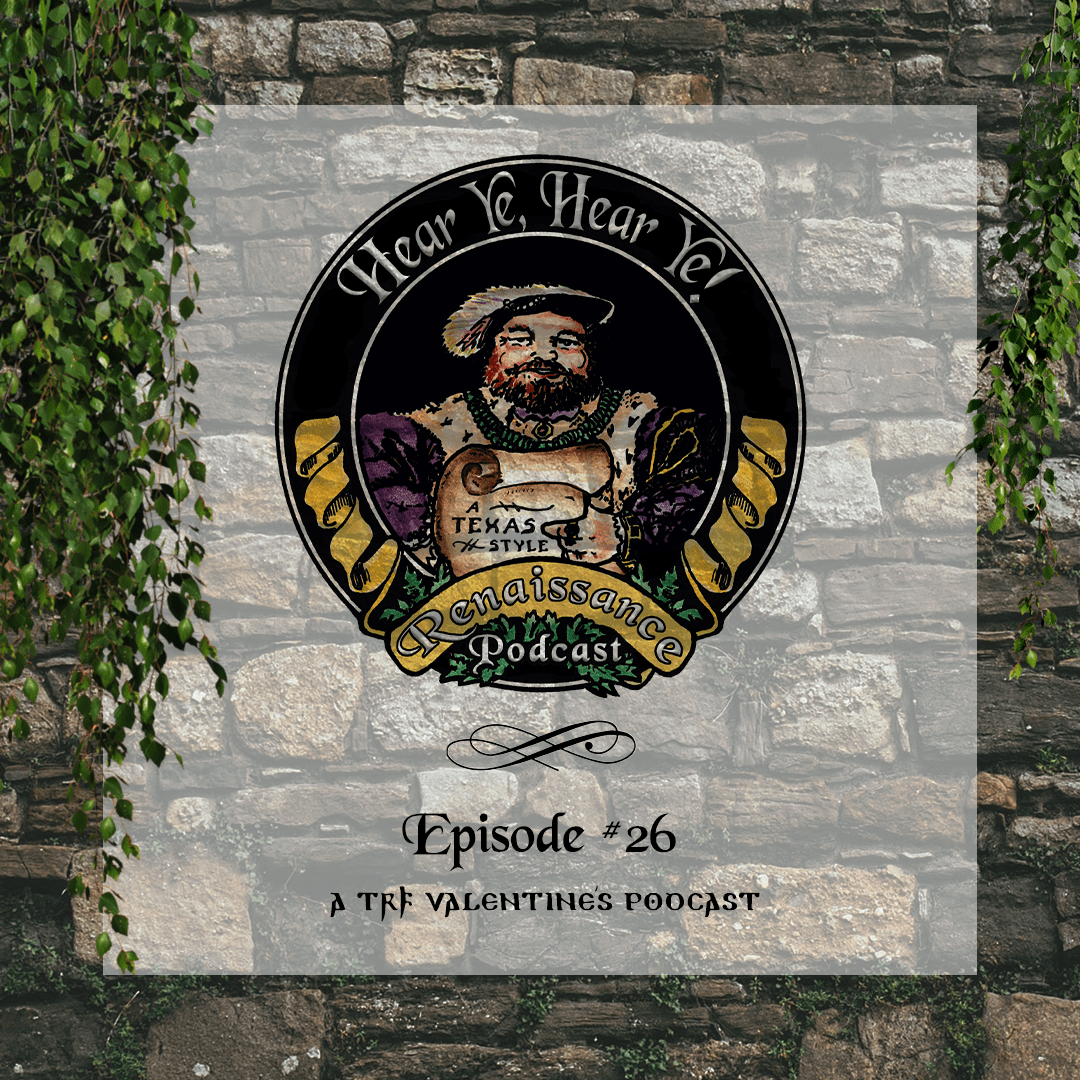 Episode 25 - 2021 Wedding and New Events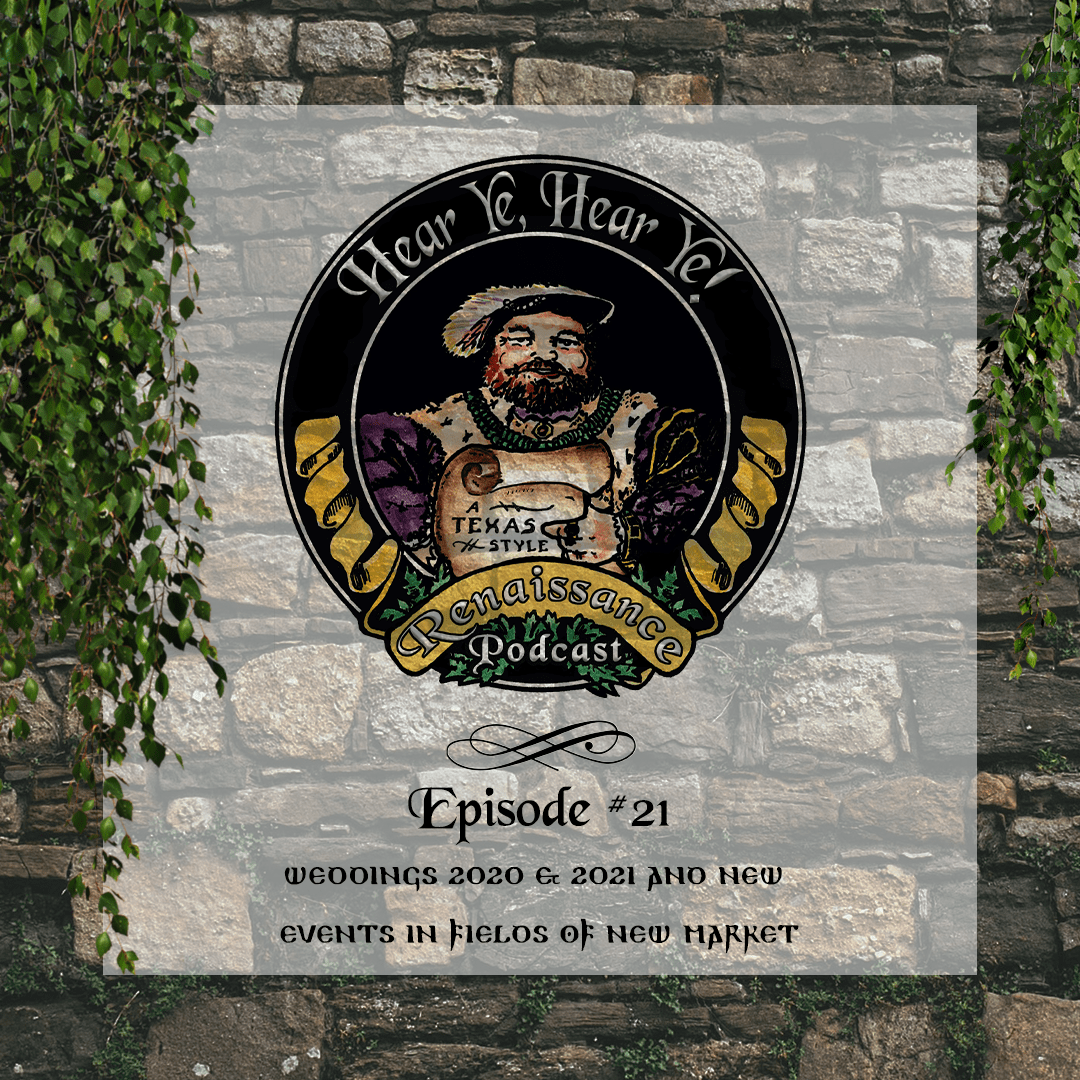 Episode 24 - A look back at 2020 and forward to 2021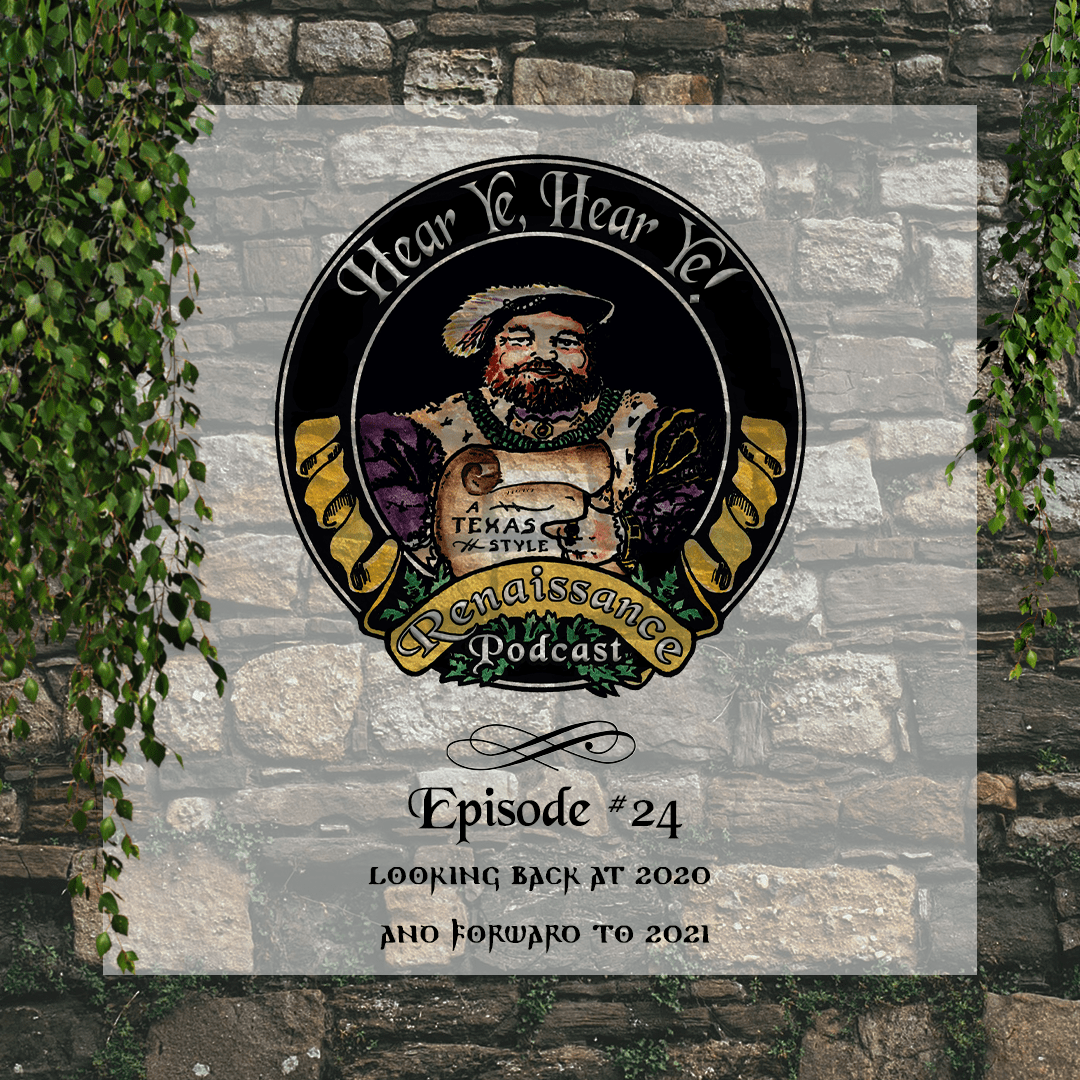 Episode 23 - Holidays with the King
Episode 20 - Welcome the Washing Well Wench & The Pyrojuggler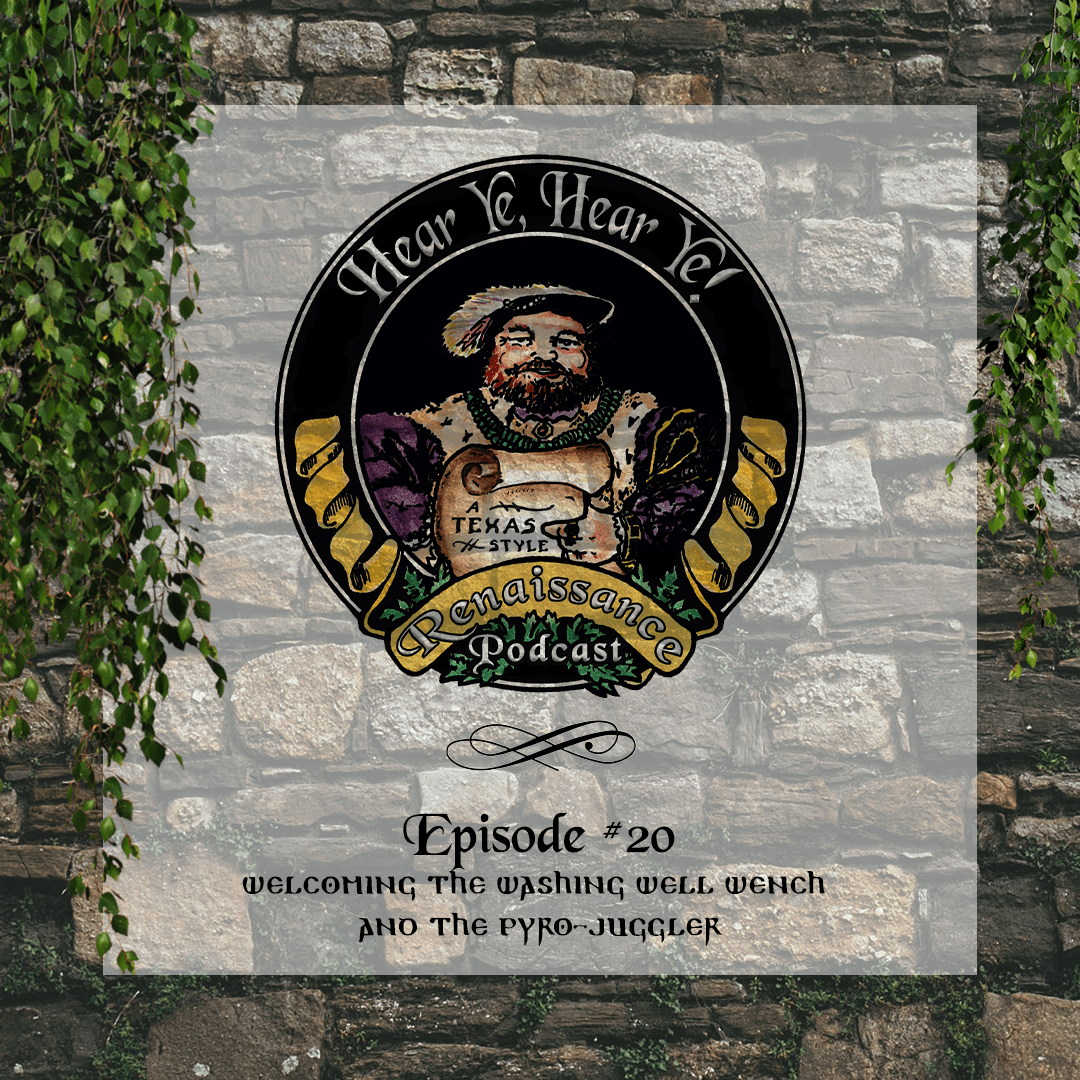 Episode 19 - Celtic Christmases & Merry Minstrels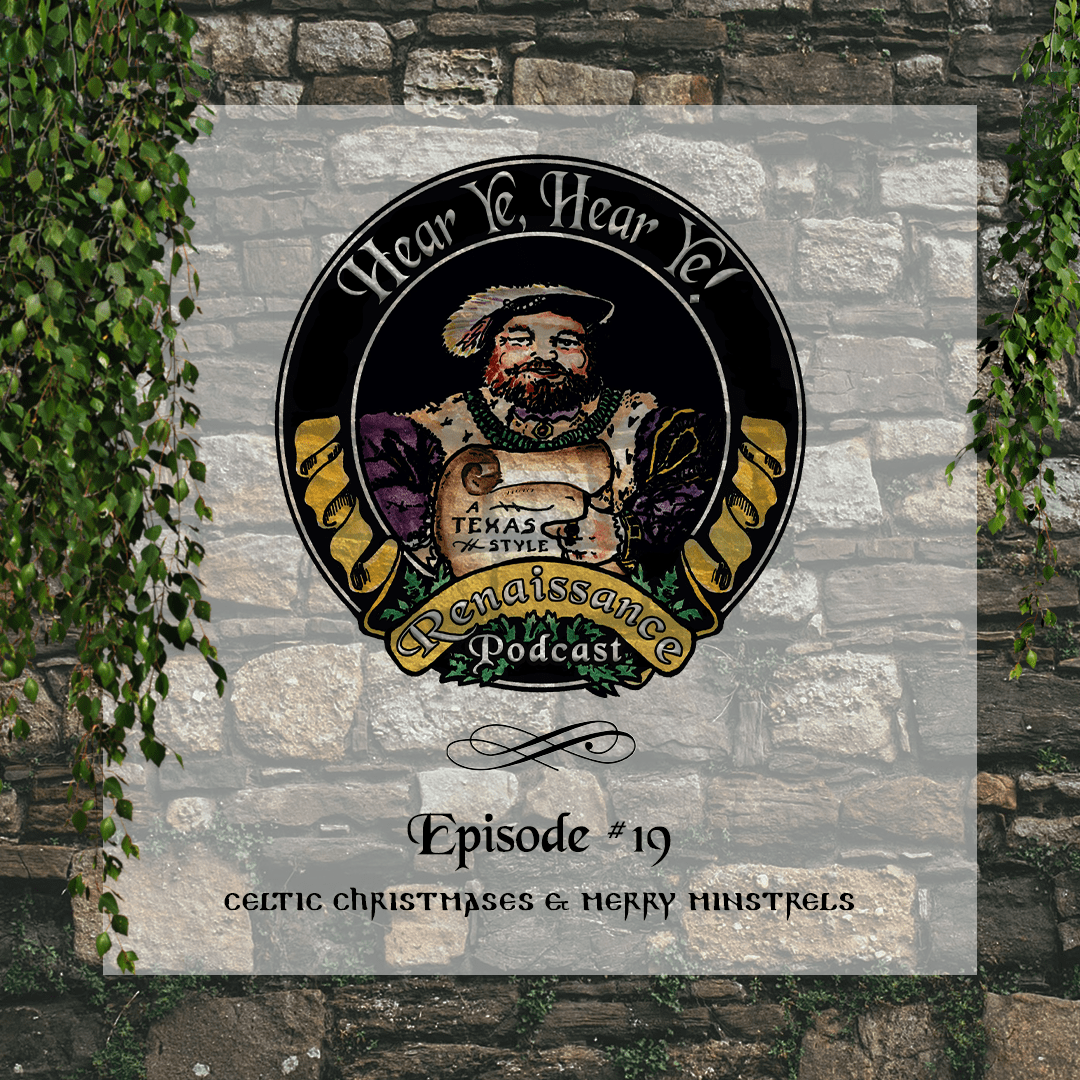 Episode 18 - Enter the Escape Room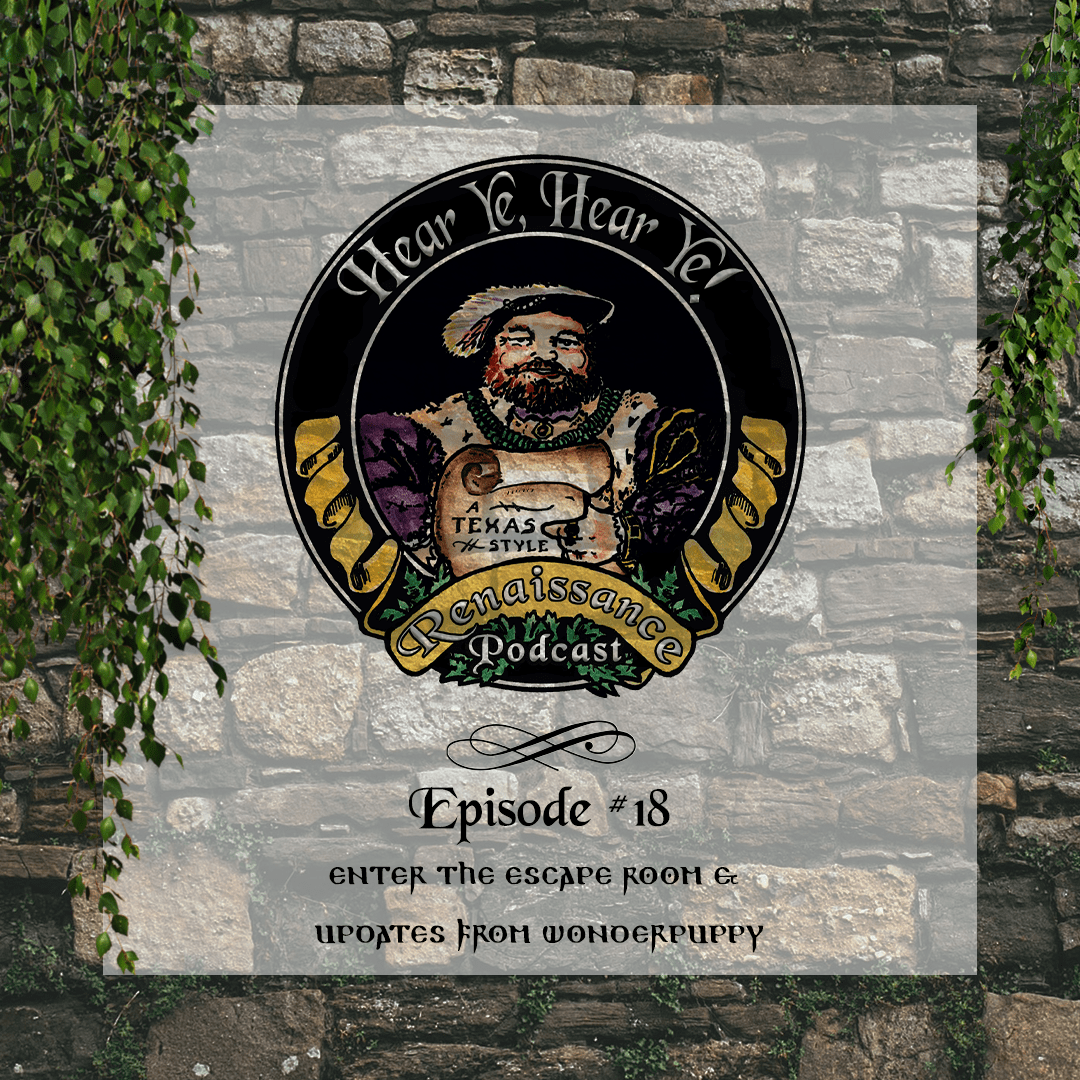 Episode 17 - Dragon Slayers and Green Fairies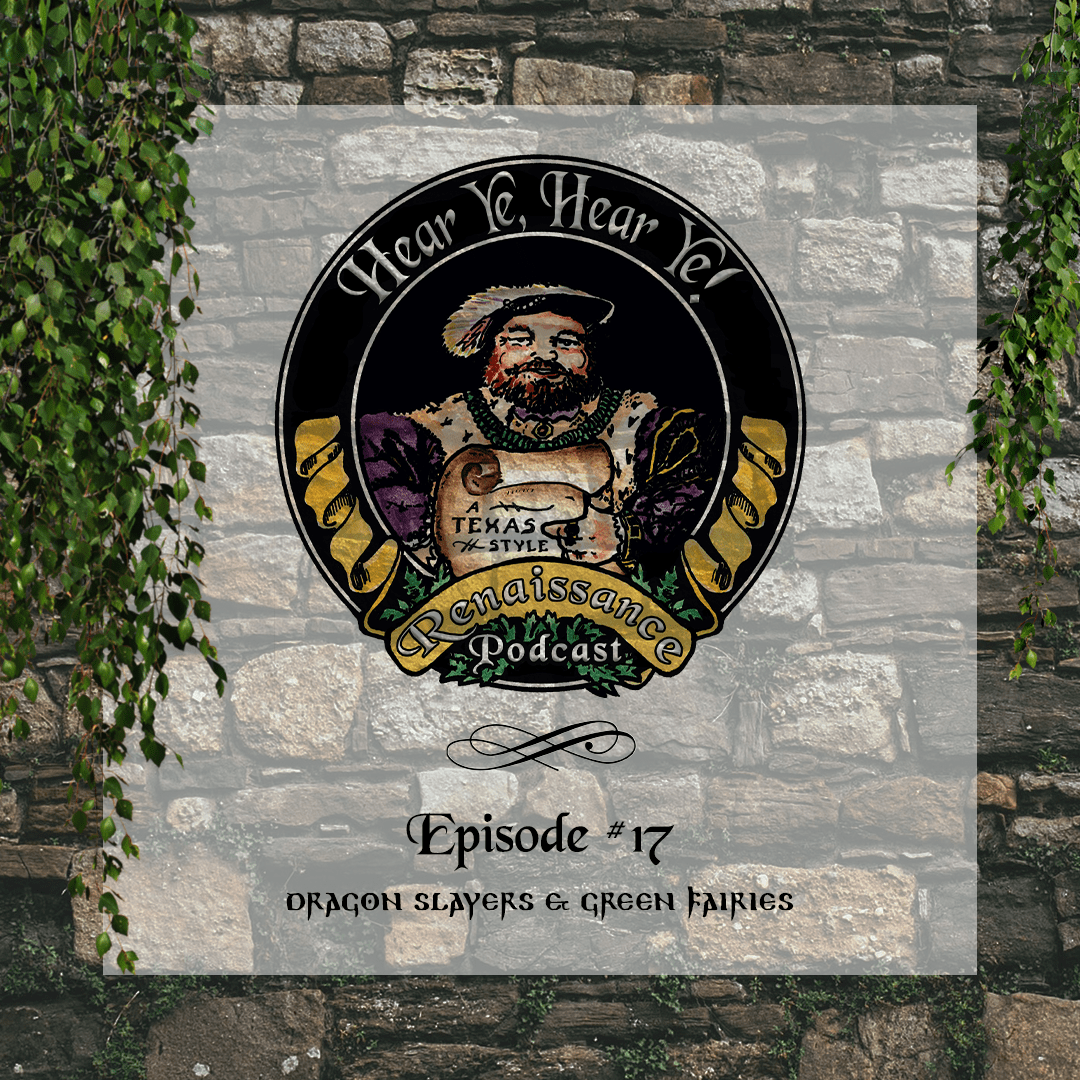 Episode 16 - Six Weddings and A Birthday Party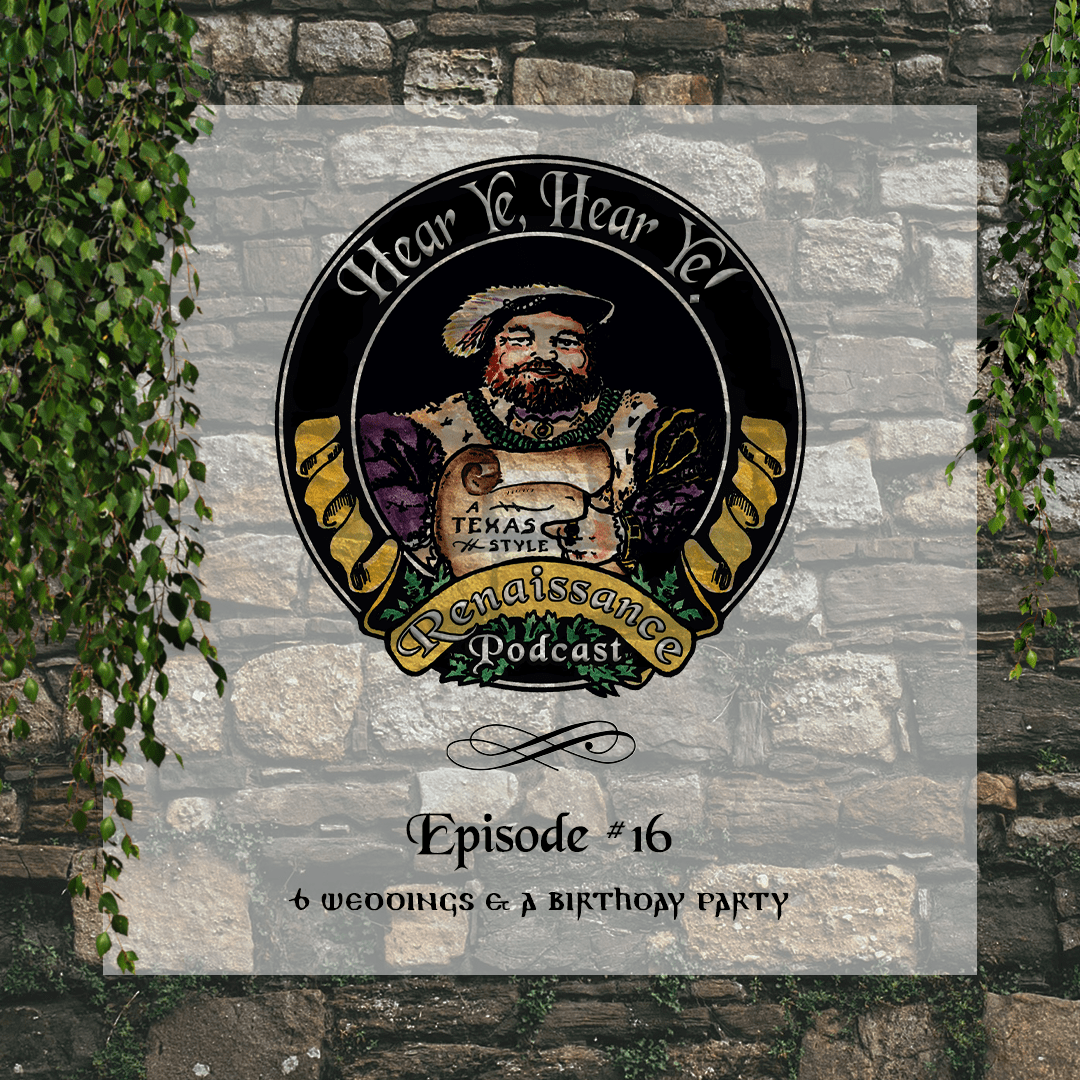 Episode 15 - Venturing Amongst the Vendors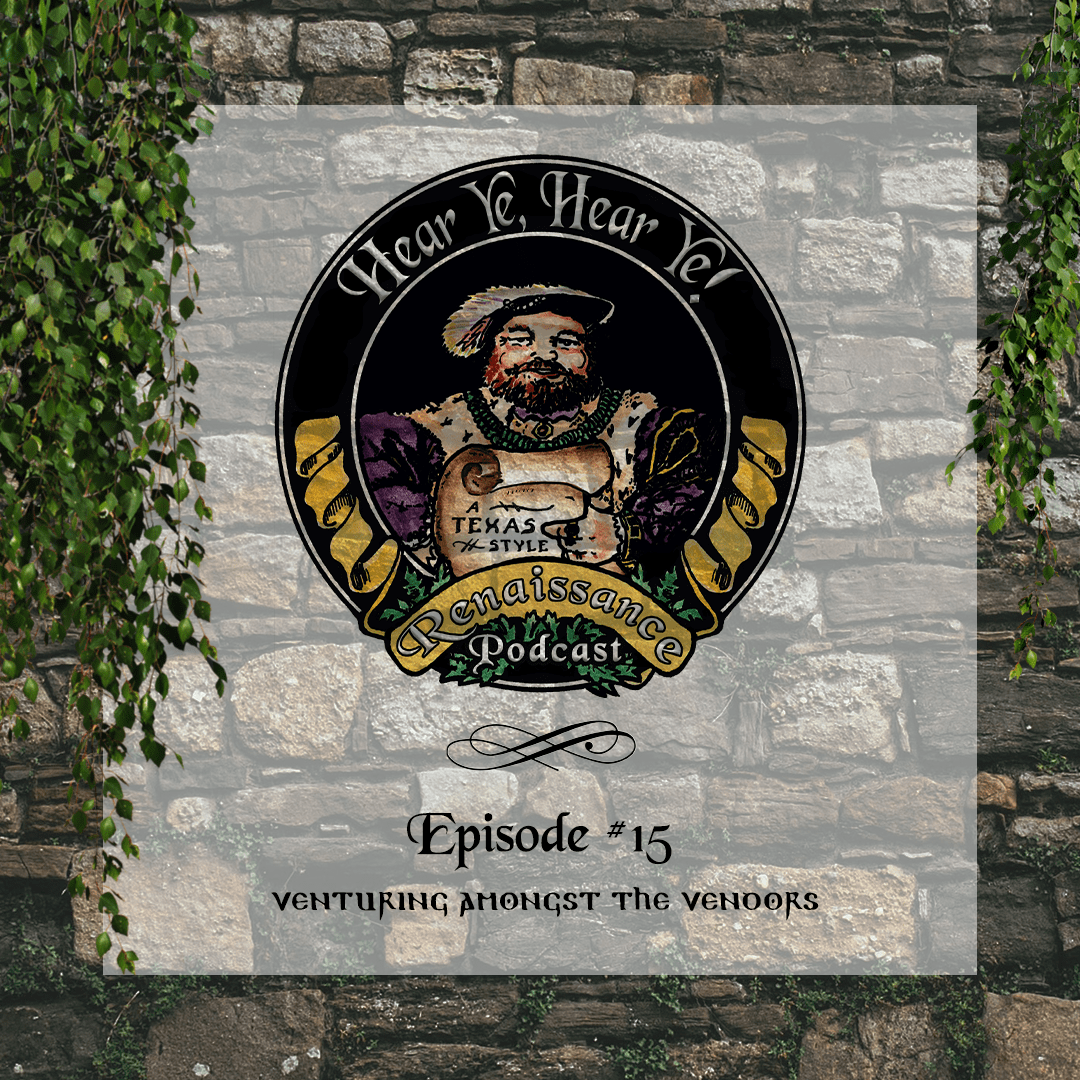 Episode 14 - Walkabouts and Weekend Alerts
Episode 13 - Tales From the Fields of New Market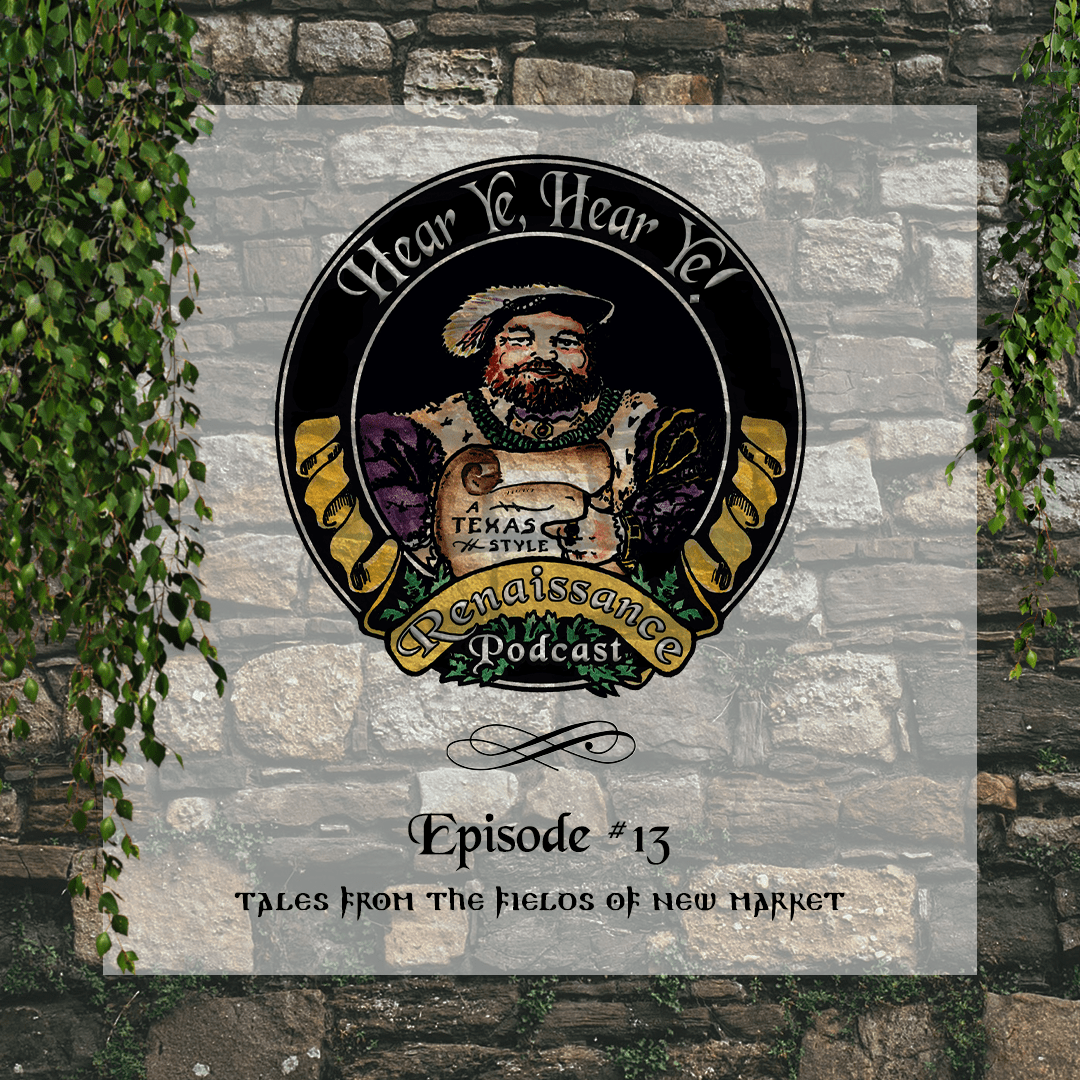 Episode 12 - A New Change for School Days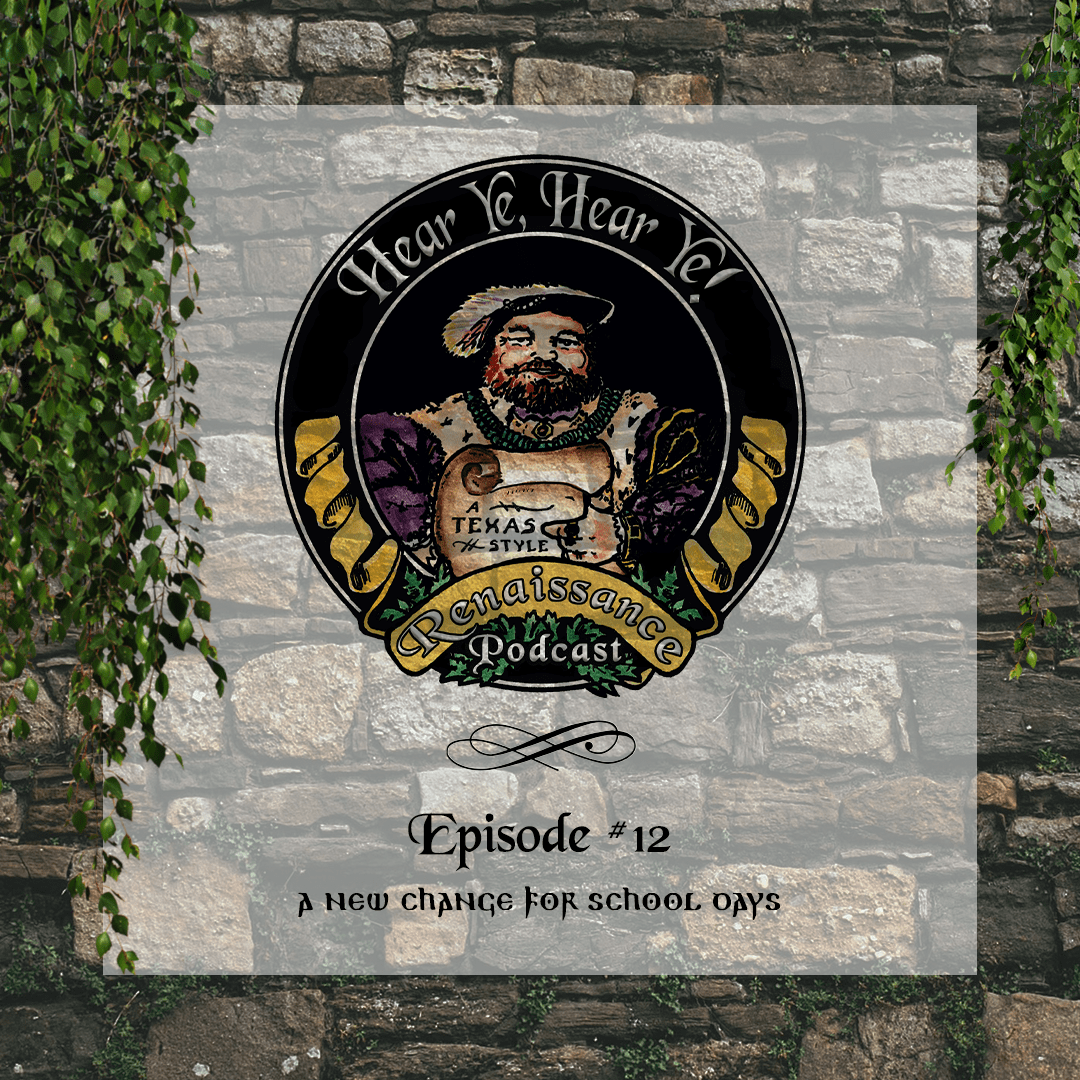 Episode 11 - Cakes and Tea at the Queen's Pantry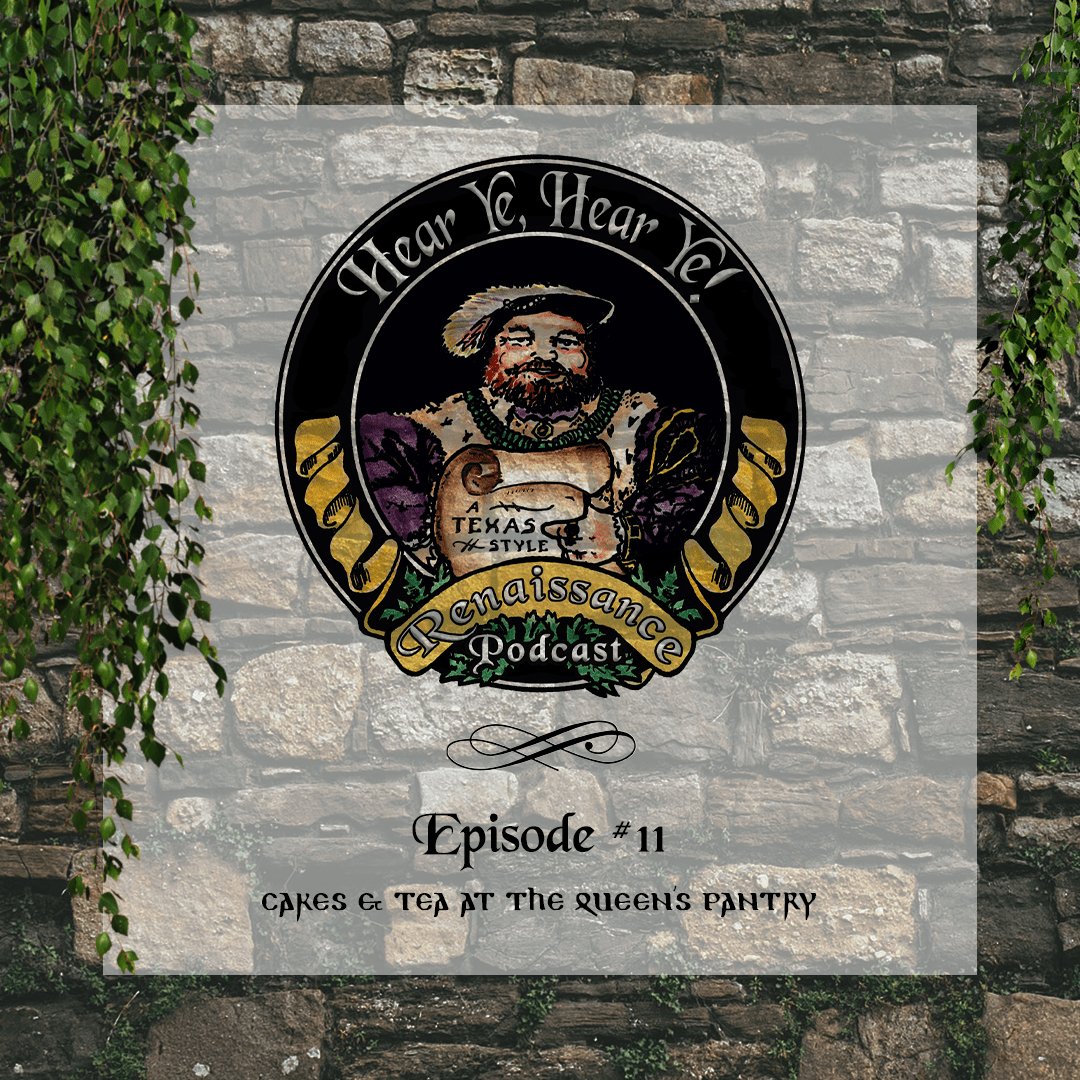 Episode 10 - The Knight of the Ambassadors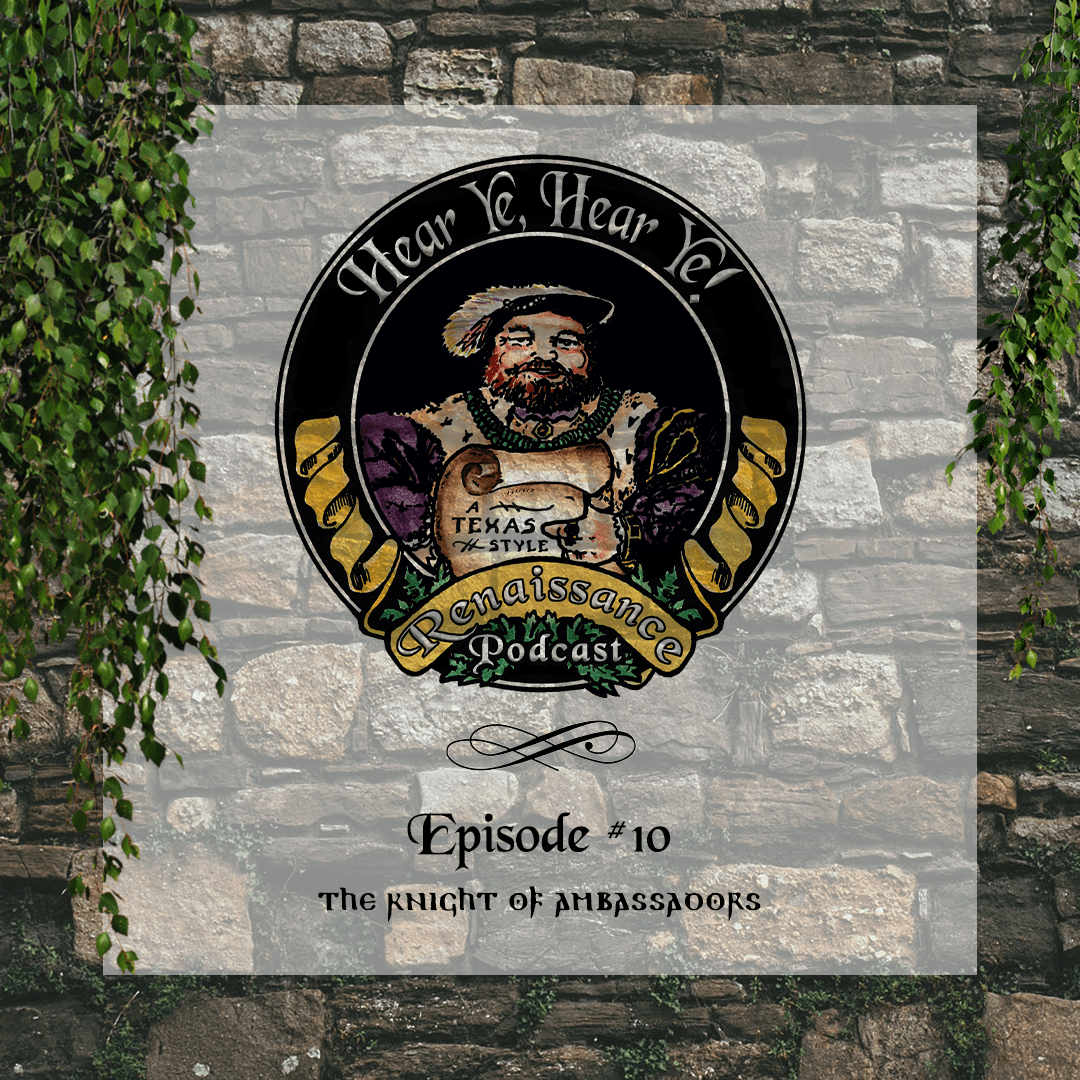 Episode 9 - King of the Mud Pit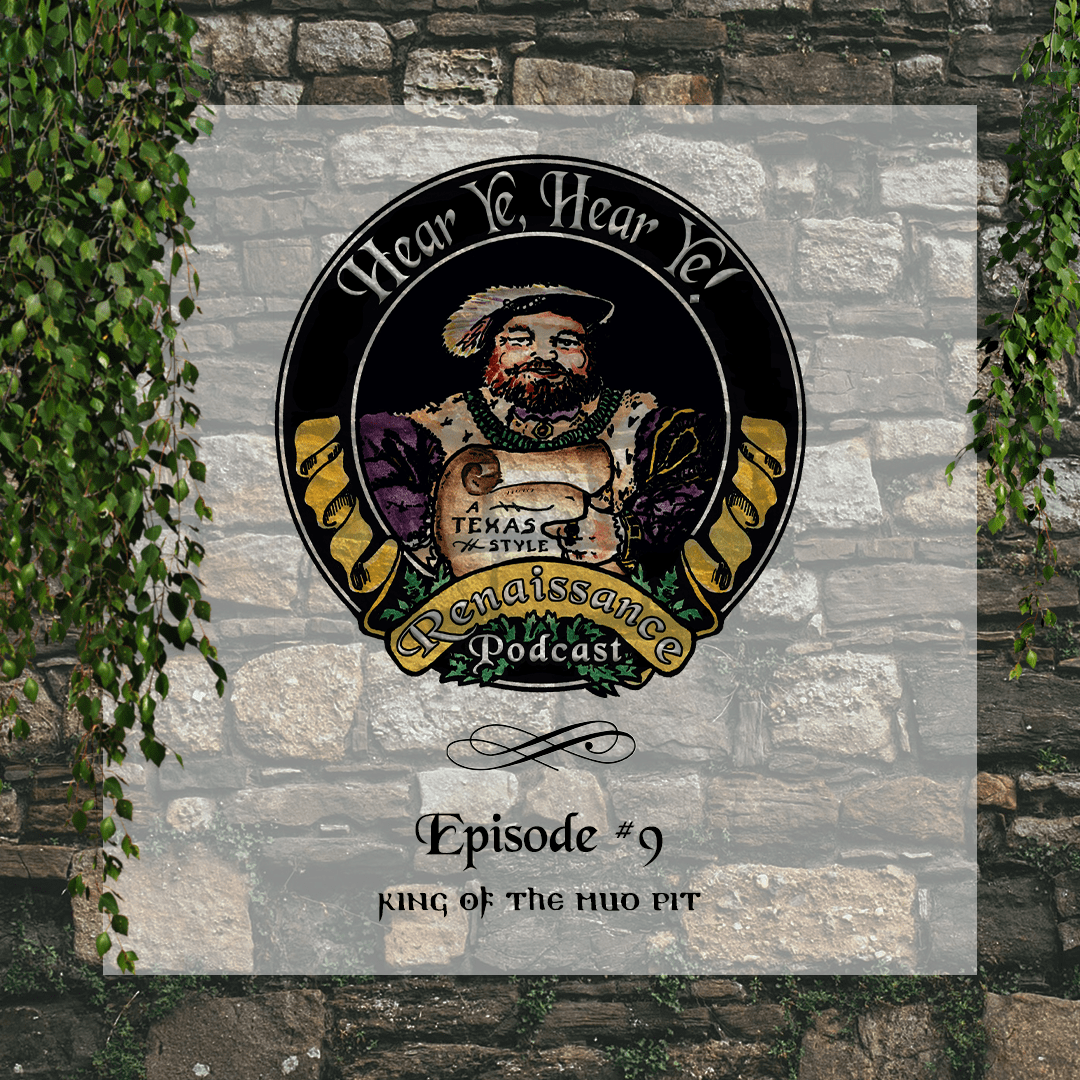 Episode 8 - Setting the Stage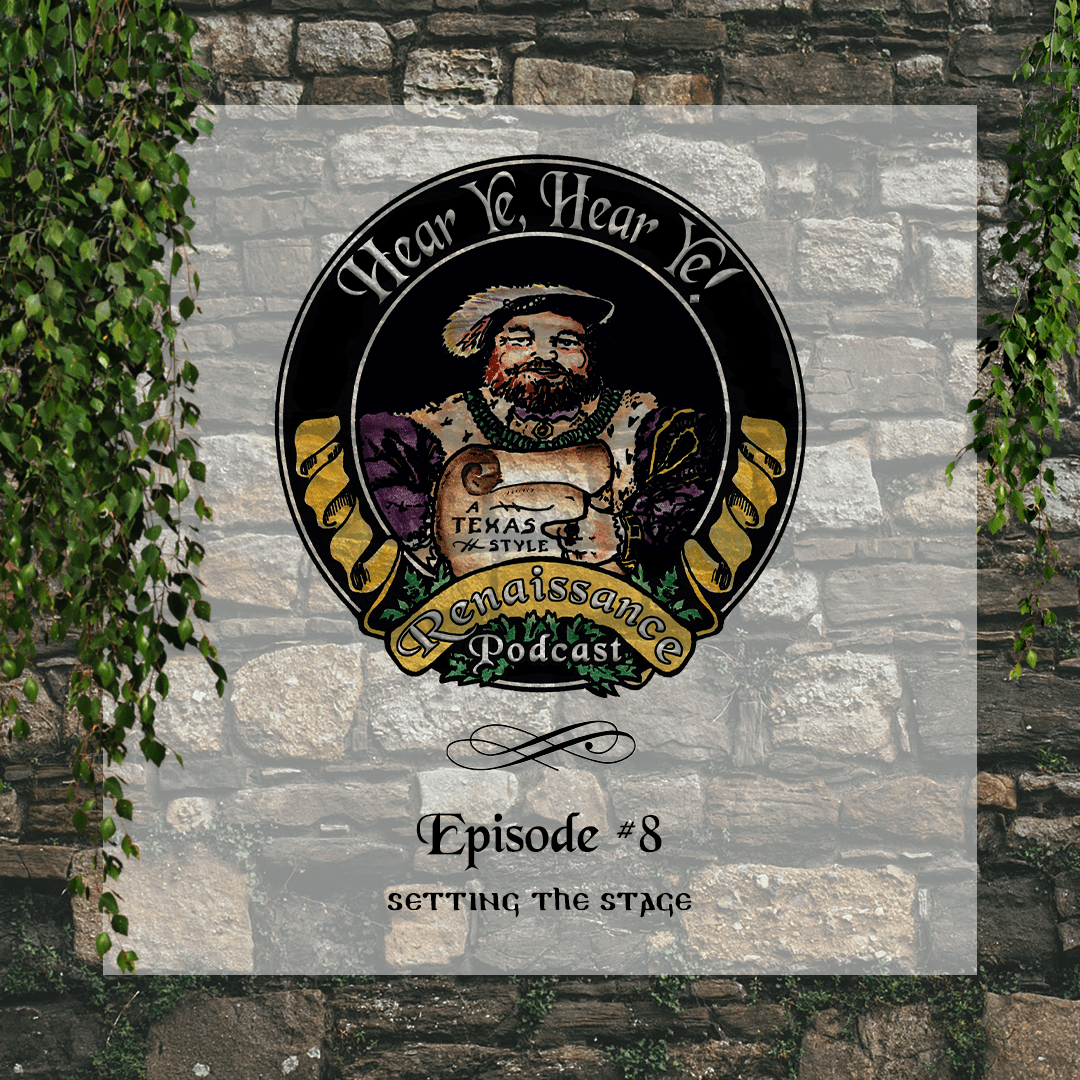 Episode 7 - Hitting the Ground Running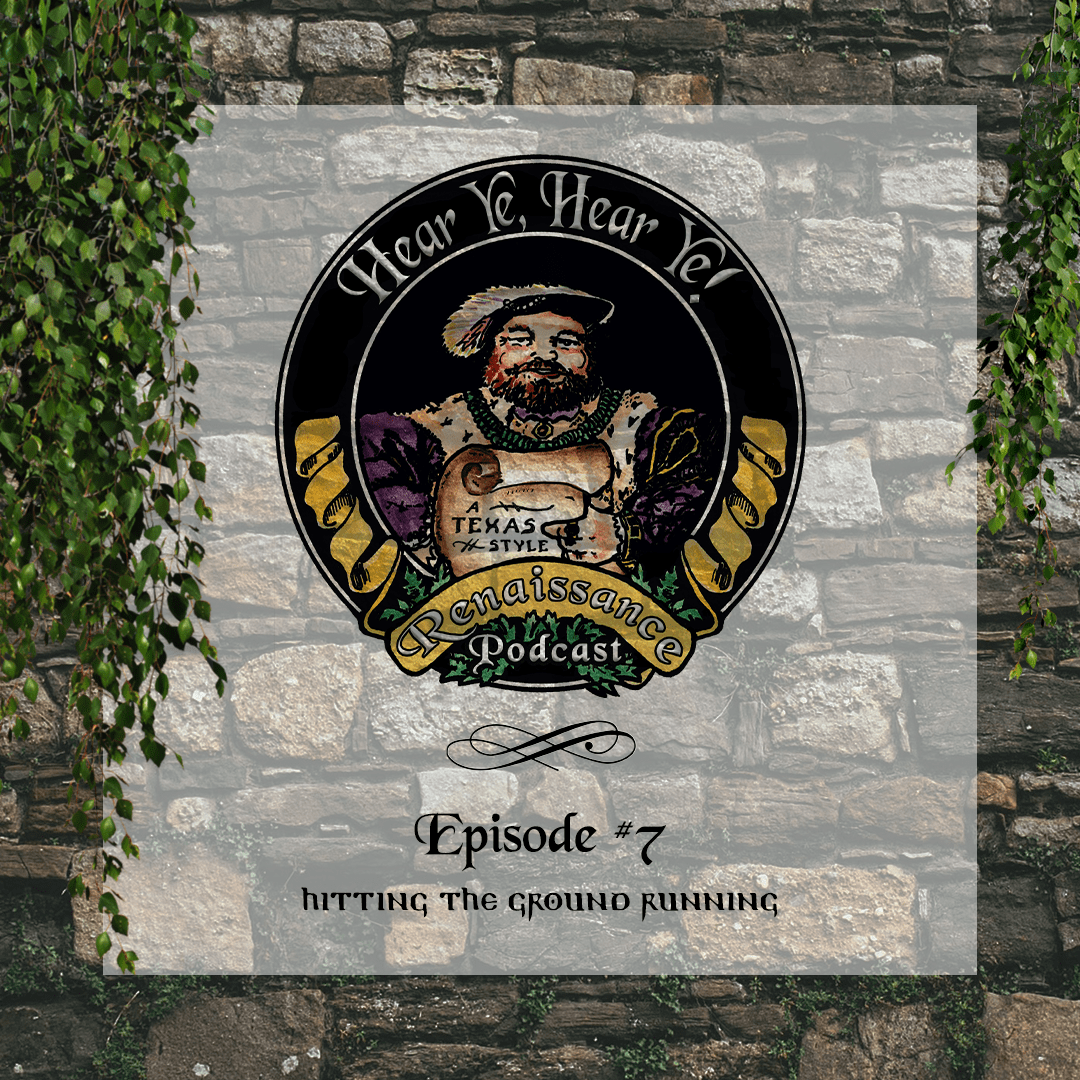 Episode 6 - Maintaining the Magic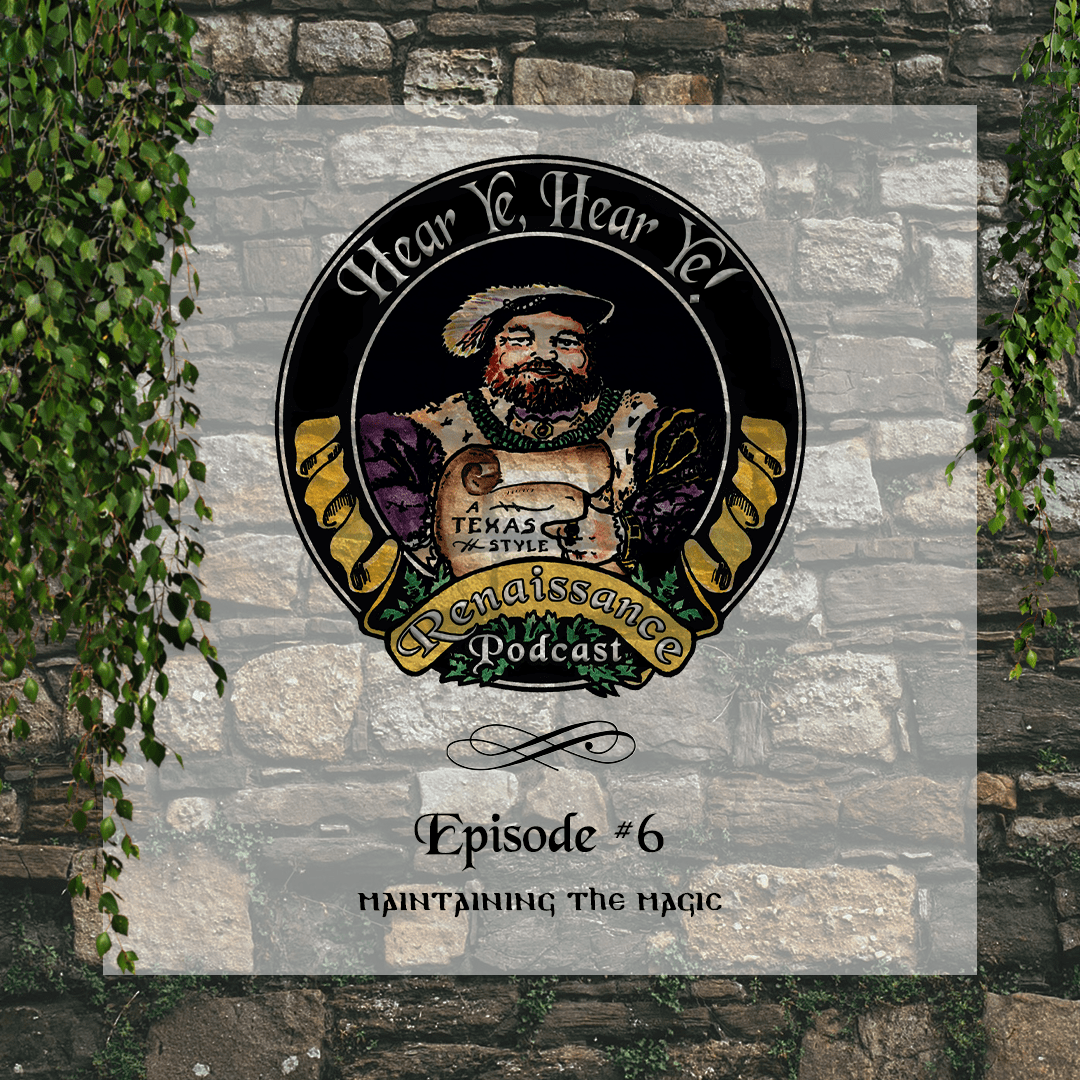 Episode 5 - Reeds in the Wind
Episode 4 - Setting the Stage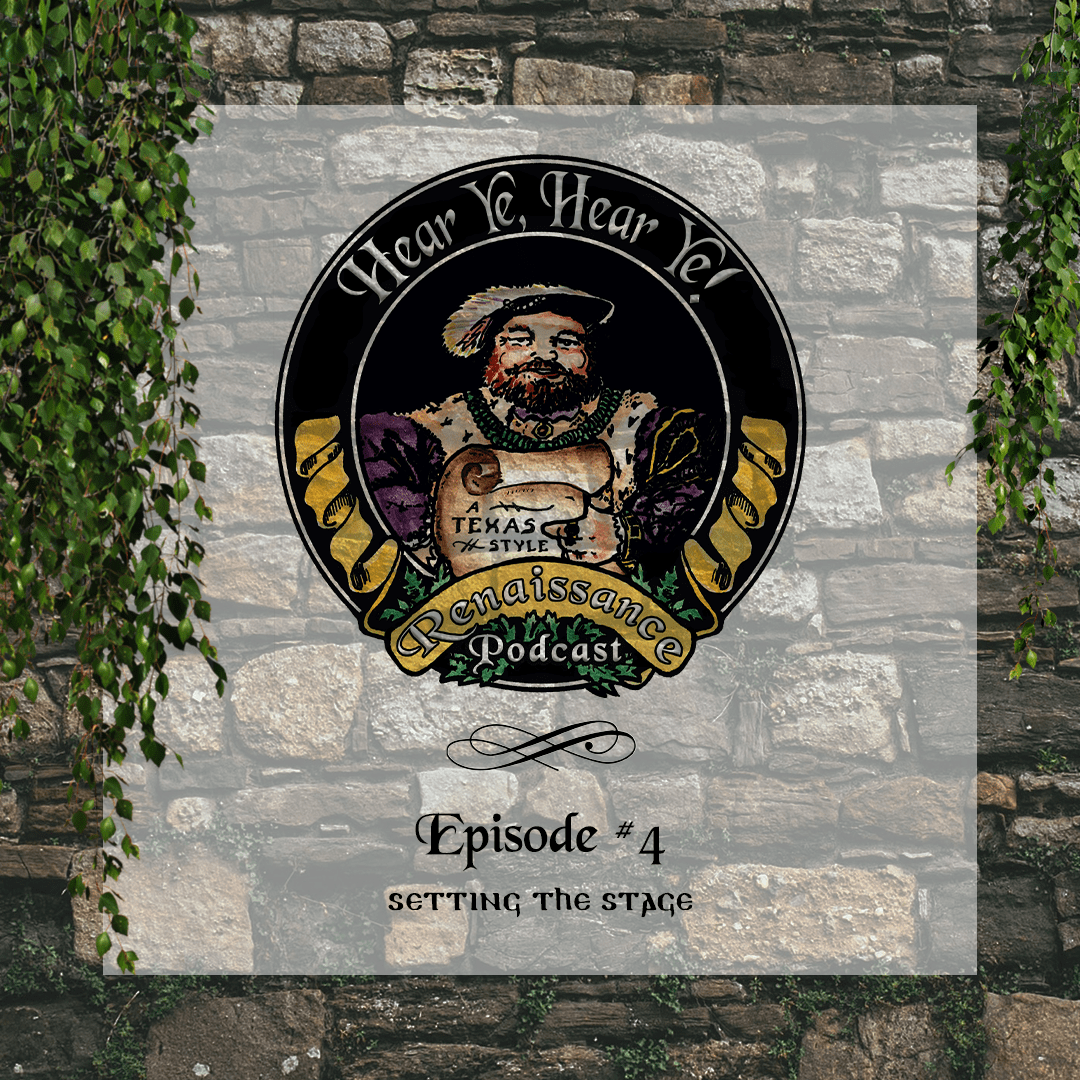 Episode 3 - Delving Deep Into the Kingdom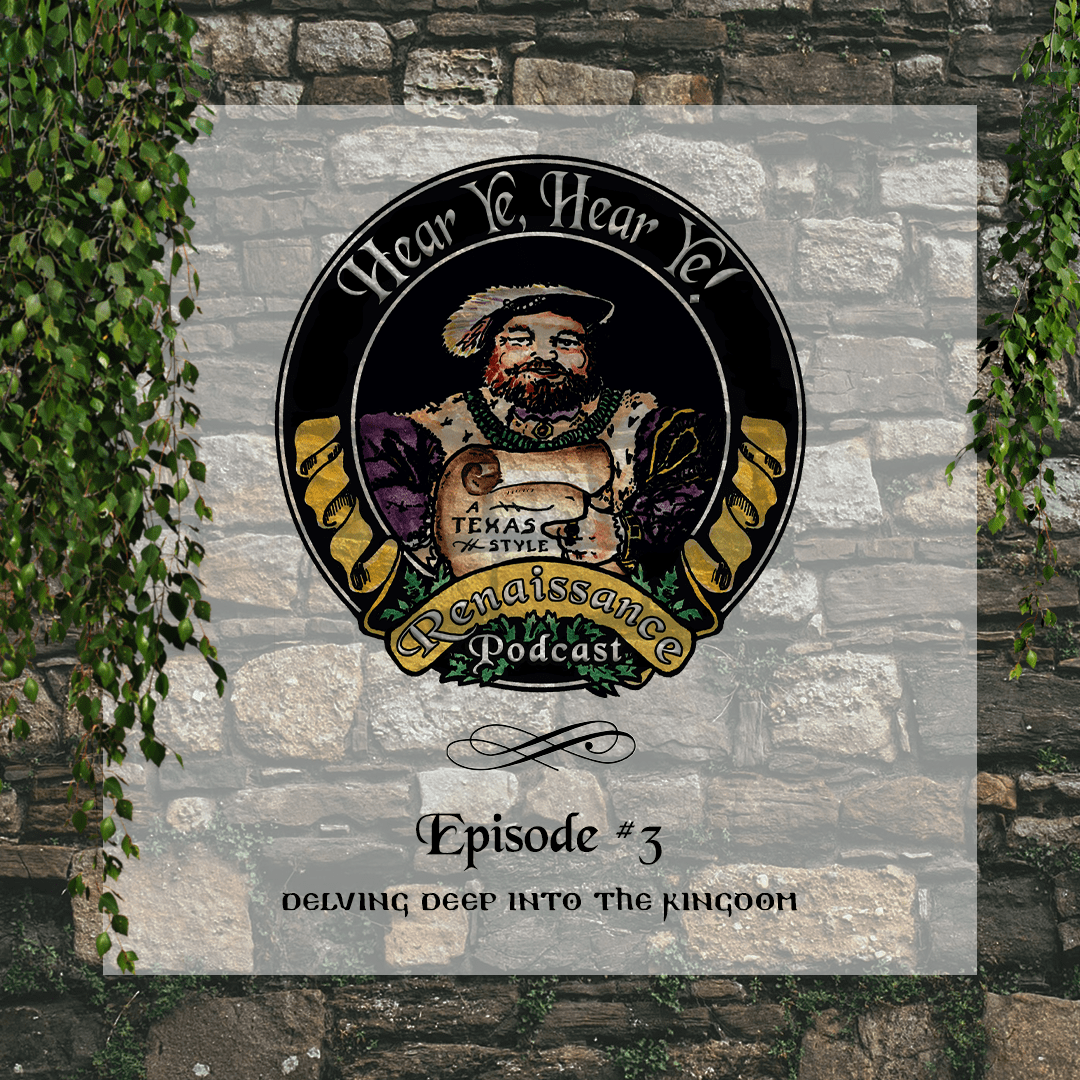 Episode 2 - Behind the Scenes at TRF