Events, Parties, and More!
Experience the Magic
Enjoy a private picnic, birthday party, or reunion on the beautiful grounds of the Texas Renaissance Festival. Our professional staff will take care of all the arrangements for any special event, from the economical to the extravagant.

Retreat to your own private reception area and enjoy a savory feast selected from one of our tasty menu options. Should you desire, your choices may be extended to include soft drinks, beer, wine, or champagne. In addition, you may bring the magic of the festival into your gathering with an optional visit from one of our interactive character groups, musicians, face painters, or fortune tellers.
Ready to plan your special day? Reach out to us through email ([email protected]) or by calling (800-458-3435).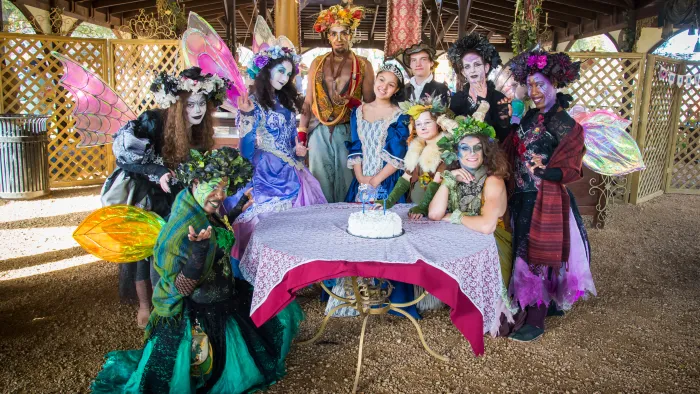 Mystical Gathering
The perfect area for a small gathering of up to sixty individuals with an intimate and quiet setting. Great for birthday parties, micro-wedding receptions and business groups. It offers the same menu and buffet catering as the large gathering areas, or the special pizza birthday party menu from the local Tuscany Realms.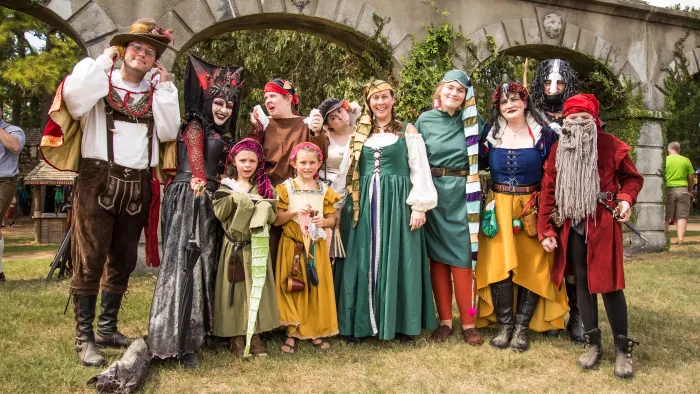 Enchanted Gathering
This area is great for up to one hundred and fifty individuals with an open and robust setting. Ideal for large wedding receptions and group gatherings with ample room for TRF entertainers and guests to mingle. The buffet style catering ensures that everyone goes away full and satisfied.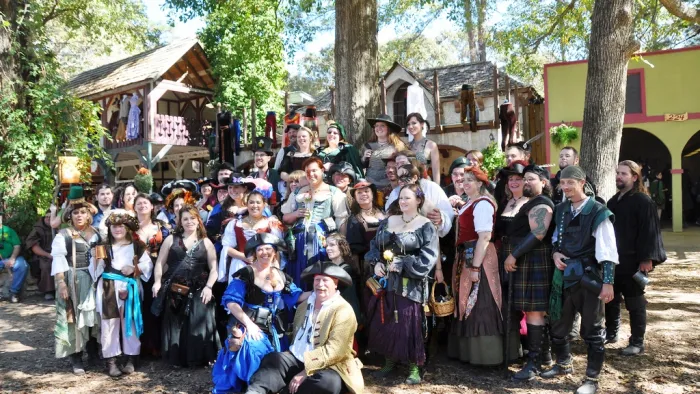 Magical Gathering
This new area will be ready for the 2024 season and is designed for a gathering of one hundred and fifty to four hundred individuals with distinctive style seating. Its buffet style menu will be the envy of any corporate event now and in the future.
My daughter's birthday party was an absolute hit, thanks to the fantastic event organized by TRF. The party was full of excitement and thrilling activities. The wonderful staff made sure that everything ran smoothly, and the atmosphere was so lively and festive. My daughter and her friends had an unforgettable experience, and I couldn't be happier with the outcome. Thank you Texas Renaissance Festival!
-Ashley Roberts