Additional Options to Add to Your Experience
RenMead
Heorot Mead Hall

MEAD: Honey wine, Ambrosia, Nektar of the Gods!

Sit at the table of the Old Danish King Hrothgar and taste the finest meads in the kingdom, presented to you by RenMead, the official mead sponsor of the 2022 Texas Renaissance Festival.

Professional mead makers will guide your journey through the history of mead while you taste 12 different unique styles of the oldest fermented beverage known to man. That's 12 different meads from dry to sweet, full bodied 12% ABV to 5.5% carbonated mead. These exquisite honey wines are brought to you by local meaderies right here in Texas. RenMead has partnered with The Ferm Meadery in Downtown Conroe, Skull and Potion Meadery at Southern Star Brewing Company, and Gryphon Mead at Punkin Vinyards near Coldspring, TX.

Throughout your journey, you will experience a vast array of meads which may include:

· Kings Mead: (RenMead) traditional semi-sweet mead fermented from local wildflower honey

· Queens Mead: (RenMead) 5.5% lightly carbonated cranberry apple spiced mead

· Triple Berry: (The Ferm Meadery) 12% off dry mead with blackberries, blueberries and raspberries

· Apple Pie: (The Ferm Meadery) 12% sweet mead with apples and spices. Apple Pie in a glass!!

· Salted Lime: (The Ferm Meadery) 5.5% light carbonated mead with sea salt and lime.

· Pinehopple: (The Ferm Meadery) 5.5% light carbonated mead with citra hops and pineapple.

· Black Currant Mead: (Gryphon Mead) 13% off dry mead made from tart/sweet black currants and local wildflower honey.

· Blueberry Mead: (Gryphon Mead) 13% sweet mead that fuses tasty berry deliciousness with local wildflower honey.

· Blood Orange Mead: (Gryphon Mead) 13% semi-sweet, refreshing burst of tangy citrus and local wildflower honey.

· Black cherry (Skull and Potion) 6.0% mead made with Texas wildflower honey and black cherry juice.

· Orange vanilla (Skull and Potion) 6.0% mead made with Texas wildflower honey, blood orange juice and vanilla beans. If a mimosa and a dreamsickle had a mead baby, this would be it.

· Honey Apricot (Skull and Potion) 6.0% mead made with Texas wildflower honey and Apricot juice, this mead is tart with a nice honey after flavor.
Reserve Now
Odin's Table Wine Tasting
"Lift Thy Glasses!"
ODIN'S TABLE is back with a completely new and unique Texas Wine Tasting experience, and one fit for the Gods.
Brought to you by Haak Wines, the Official Wine Sponsor of the 2022 Texas Renaissance Festival, and curated by their knowledgeable staff, and possibly even Odin himself, you will taste through 5 very distinct Haak wines:
The Haak Mjod, a Mead-style white wine created to mimic the flavor of Old Norse Mead

The Muninn, a semi-sweet, full-bodied white wine, Co-Branded with TRF

The Huginn, a bold, full-bodied red wine, Co-Branded with TRF

Blanc du Bois Madeira, a unique style of fortified wine, barrel-aged in a heated "estufa"

Renaissance Series Jacquez Madeira, another version of our Madeira using red grapes
You can expect this tasting to be visually stunning, interactive, educational, entertaining, and includes a commemorative, ergonomic wine glass with TRF and Haak logos, yours to keep.
Chocolate will be served with the final Madeira wine, but no other food is provided in the tasting. You are welcome to bring in your own food.
To provide a Private Tasting Experience, Odin's Table will be closed to non-ticketed patrons during the designated Tasting Times.
Outside the Private Tasting Times, Odin's Table will welcome all patrons of the Faire to enjoy glass and bottle sales.
The Wine Tasting is $30/person
This is a 21+ event
Well-behaved minors accompanied by a parent or legal guardian are permitted to attend but may have to stand depending on seat availability.
Tickets are non-refundable but could be transferred to other time-slots if seats are available.

Purchase tickets
Tea and Strumpets (High Tea)
Hosted once daily, high above the bustle of New Market Village, this full meal experience provides an interlude of respite in your whirlwind of a day. Bottomless pots of tea with a hearty array of sweets and savories are served at tables you fill with friends. Luscious treats hand-baked by our sister shop, Queen's Pantry, paired with Tea and Strumpets' Signature Savories are presented to you in a relaxed, indulgent atmosphere with enough personal space to enjoy it all.
Due to guidance from the National Restaurant
Association, we are selling whole tables again this
year, as we cannot seat strangers together.
The price per seat is $55 per seat. Table size options are seating 4 and seating 6.

We are only seating 1 teatime per day, at
3pm.

During high tea, only guests with tickets to that day's
High Tea will have access to the upstairs.
Otherwise, the deck and bar are available for visitors
from 9am until 2pm, and opens again at 5pm to the
general public.

All teas are a home blend and are available for sell to
take home if you become addicted.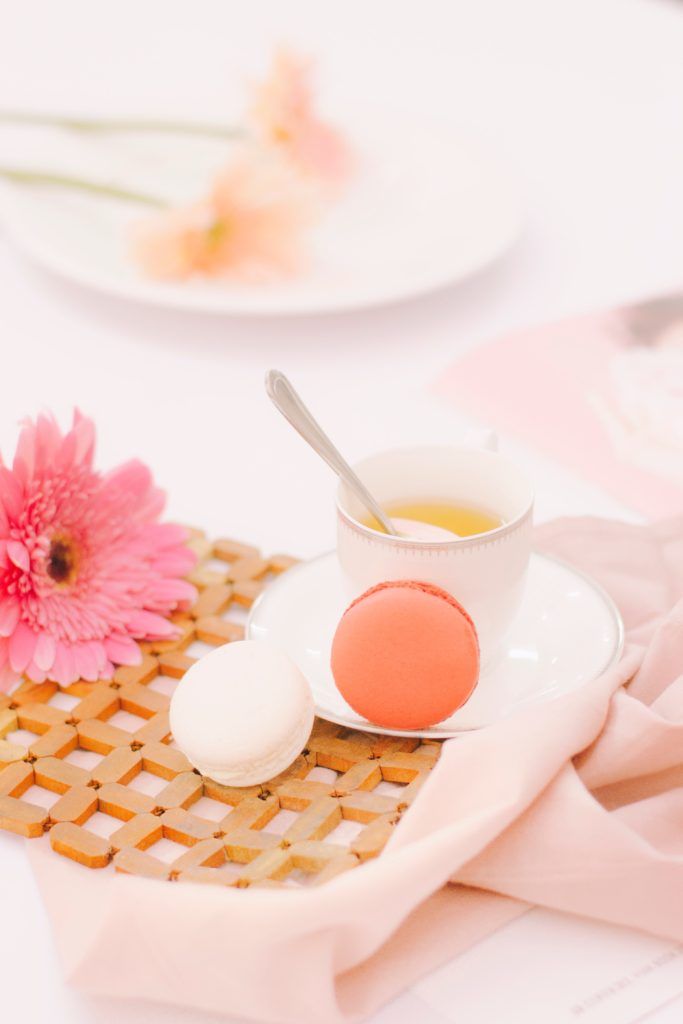 Purchase Tickets
Texas Renaissance Festival Escape Rooms
2022 brings
four

Escape Room Adventures to the Texas Renaissance Festival, in a giant, newly renovated

Air-Conditioned

location!
AIRY BOTTER & THE SORCERY SCHOOL HEADMASTER'S OFFICE
Your Headmaster 'Almost Stumbledoor' needs your help! The school is being attacked by non-copyright-infringing dark forces, and you must get word to the Department of Sorcery! Can you rescue Boarcorn's Academy in time?!

Returning to TRF after a sellout season in 2020, this parody of a fairly well-known book & movie franchise is an exciting, fun introduction to escape rooms, or a quick challenging diversion for seasoned 'escape artists!' 20 minutes/$14.99 per person/4 people minimum/8 people maximum, difficulty 3/5.
AIRY BOTTER & THE ALCHEMIST'S LAB
Professor Plumbum has lost his mind and is going to set off an "Alchemy Bomb" using the Philosopher's Kidney Stone to turn the world's gold into lead! Using magic and technology, can you save the world's economy (and jewelry)?

This brand new 'Airy Botter' adventure takes you to London in 1899 where you and your team of sorcerers must use your wits and magic to find the keys which will defuse Plumbum's bomb!

45 minutes/$29.99 per person/4 people minimum/8 people maximum, difficulty 4/5.
THE PIRATES' DILEMMA
Your plucky band of privateers are enjoying their ill-gotten gains in your hideout when your Captain sends word the King's Guard are attempting to break in and take you all to the Tower of London! Can you hide all the rum bottles and doubloons in their secret hidey-holes before the soldiers defeat your security and catch you red-handed?
45 minutes/$29.99 per person/4 people minimum/8 people maximum, difficulty 4/5. Can be played either as a competition with the King's Guard Adventure, or on its own.
On its own, or as half of the pair of competition escape adventures, this immersive 16th Century London room will challenge you to solve codes, discover hidden compartments, and show the King's Guard you're all just friendly folk and completely innocent of wrongdoing!

THE KING'S GUARD
As soldiers representing His Majesty the King, you are charged with upholding the law. You have been sent to a dark, foreboding alleyway in London, outside the reinforced door to a hideout of notorious privateers accused of unsanctioned piracy. Your job is to defeat their security and unlock the door, so you all can arrest the criminals, and confiscate their treasures!
45 minutes/$29.99 per person/4 people minimum/8 people maximum, difficulty 4/5. Can be played either as a competition with the Pirates' Dilemma Adventure, or on its own.
On its own, or as half of the pair of competition escape adventures, this immersive 16th Century London alleyway will challenge you to solve codes, defeat security defenses, and show the pirates they can't get away with stealing (if they're not going to share with the King)!

COMPETITION ROOMS
"The King's Guard" & "The Pirates' Dilemma" rooms can be played by two groups in competition: both groups will start at the same time, with 45 minutes maximum on the timer. If the Guard can get into the Pirate hideout before the pirates finish hiding their booty, the Guards win. If the Pirates can hide everything first, they win.
The 'losing' team will still be allowed the rest of the time left on their clock to solve their puzzles… but they'll not get Winner's Badges at the end. If you wish to compete with people you know, you'll need to book both rooms at the same time, 4 people minimum per adventure room,8 people maximum per room.
Ticketing is online for pre-paid reservations, or at the door. We recommend booking in advance, as 'prime-time' slots sell out days or weeks ahead of time.
Your entire group will need to arrive no later than 15 minutes before your scheduled time, for introductions and rules. IMPORTANT: If you're late, you will either forfeit your session time, or have your time available on the clock reduced.
These escape rooms are for folks basically 13+ in age, please. Though the content is not "PG-13," per se, the difficulty level and nature/theme of the puzzle design is constructed for the non-child crowd. Also, at least one adult parent or guardian must be in the room with those under 18. Also, be as sober as possible—inebriated guests will be asked to leave, with no refunds.
Cost for the 20-minute Airy Botter adventure is $14.99 per person, and the 45-minute adventures are $29.99 per person, plus tax and fees, 4-person minimum purchase (8 people max).
You can also add people later in-person at the room if you like (up to the max 8).
These are private bookings, meaning you won't be grouped with people outside your team.
HEY! Really important: These tickets are a separate admission from the General Admission Festival tickets. Be SURE you've bought your festival tickets first, to be positive you can get in, and then buy your Escape Adventure tickets!
For contact and more information, visit https://trfescaperoom.com/ .
Reserve Now
Bourbon and Rum Tastings
Tastings on the hour starting at 10AM and ending at 7PM. Patrons may also purchase a glass of Royal Bourbon or Rum any way they like it and enjoy it in the shop.
21 and over only-please drink responsibly.

Enchanted Forest expansion is 20EF
Online: $30 + Fees Per Tasting of 4 of 6 Kinds of Royal Bourbon & Rum Tasting


** Must have matching date specific TRF Admission Ticket prior to arrival in order to attend Tastings. **
Reserve Now
DragonSlayer
We are the DragonSlayer. We are staffed by people and dragons (yep, we said dragons) who love history, fashion, and bringing an uncommon shopping experience to people all over the country. Love Renaissance Festivals and Fantasy Artwork? We've got a tee shirt for that.
Do heraldic crests and shields really speak to you? Browse our Collectibles. Have a friend who is about to start a family? We've got tongue and cheek onesies that will keep you laughing. We have it all, whether you want to be bold and old-fashioned or modern and cool. So, take your boots off, untie that corset, and throw on those modern shades to take a whirl around our website; or stop in to the shop during TRF and browse the shelves.

There's something here for you, no matter what you love. Join the adventure, it will be epic!
Visit the Gift Shoppe
Royal Scotch Tastings
Take part in the Royal Scotch tastings - an experience Fit for a King!
Tastings on the hour starting at 10 a.m. and ending at 7 p.m. Patrons may also purchase a glass of scotch any way they like it and enjoy it in the shop.
21 and over only - please drink responsibly!
Patron Experience - Patrons will learn everything they ever needed to know about Scotch.
Guests will taste six different Scotches from the different regions of Scotland.
What is a Scotch and how is it different from other whiskeys?
What are the main Scotch producing areas and why are their Scotches unique?
Introduce the Gaelic word 'Slainte' and how to toast with Scotch.
The origins of the word 'whiskey'.
How much Scotch is produced, sold and consumed each year and where.
Why we love to age Scotch in Bourbon barrels.
Scotland and Scottish history.
A great time is had by all!
Stop by Shop 521 or Shop 61 to sign up for a time slot for the date you have chosen.
$30 + Fees Per Tasting of Four (4) to Six (6) Kinds of Scotch
Reserve Now
Wyrmwood Public House
Welcome to TRF's first multi-sensory entertainment and social experience, where the worlds of French Bohemia, retro futuristic steampunk, and copper mining saloon culture, collide with burlesque, sideshow, magic, and more. Wyrmwood features the only authentic craft cocktail bar and climate controlled three story property at The Texas Renaissance Festival. Come enjoy a cocktail, indulge in one of our absinthe or tequila tasting parties, or share a drink with the internationally acclaimed performers of The Green Hour. Whatever your fancy, your senses will be gratified.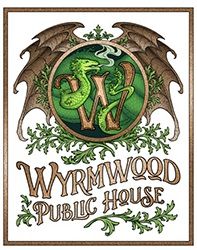 The King's Feast
​Join us for the most exciting event in all the land!
The King's Feast is the best that the Texas Renaissance Festival has to offer, two hours of food, fun, frivolity and entertainment all brought to you by the Merchant Prince. A royal multi-course all-you-can-eat feast is served to you by the wenches of the Great Arms feast hall.
Sing, laugh and be merry as flagons of mead, ale, wine are poured into your commemorative drinking vessel! The Bordello sisters will delight and enchant you as they sing (and enjoy our world famous in house sangria) and sing some more! Sometimes even in harmony!
Nowhere else in New Market village can boast this kind of revelry! Two hours of feasting, festivities and fabulous fun abound with songs and jokes that will keep you coming back for more! Join us for a 'Forking Good Time!'

Reservations are required for the feast. Cost is $119.00 per person all food and drink (wine, sangria, beer, mead, iced tea and water), and a limited edition commemorative drinking vessel included. Showtimes are at 11:00AM each festival day (Friday and Saturday final weekend, no shows final Sunday) and 2:00PM (every Saturday).




Reserve Now
The Knights Revels
The Knight's Revels tickets are now on sale.
&nbsp
The Knight's Revels is located in the Fields of New Market Campgrounds and offers a different experience from the festival.
&nbsp
There is no need to worry about the weather either. Our venue is enclosed with air conditioning and heat for an optimal experience. The Knight's Revels breaks the bounds of the 16th Century with modern music, lights a DJ and modern shows. A dance floor, fully stocked bar and VIP experience are available.
&nbsp
Hours:
Saturday 8pm-1am
​

Purchase tickets