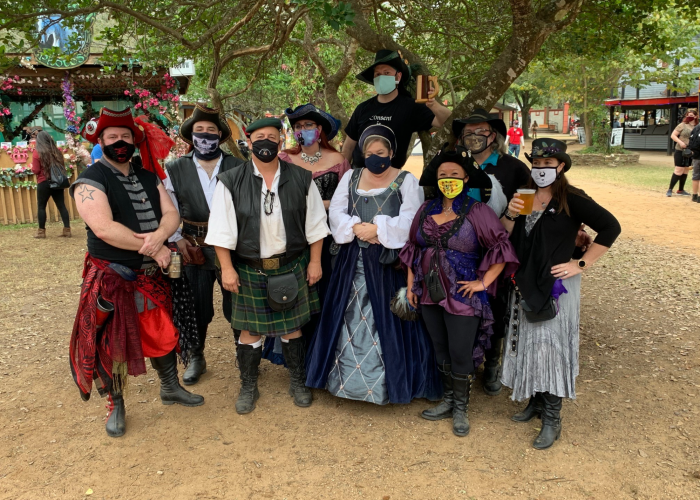 What is a TRF Ambassador?
The Texas Renaissance Festival Ambassadors are first and foremost a service organization that promotes and supports the Festival throughout the year, especially during the months before the season begins, and during the festival season. They voluntarily aim to serve the Village of New Market, Fields of New Market and the surrounding area through community service projects, promotional events, and positive representation of the Texas Renaissance Festival on social media, and in person at the festival.
If you would like to be a TRF Ambassador for the 2021 season, you will be required to submit a one-minute video that follows the Ambassador Criteria linked below. In addition you should have a minimum of five years of experience at the festival and feel comfortable speaking to people about the festival.
All videos for NEW ambassadors need to be submitted by March 31, 2021.
Please direct any questions to Marketing Manager Marlena Solomon at msolomon@texrenfest.com.
We are not an exclusive group, we are an INCLUSIVE group who loves every aspect of the Texas Renaissance Festival and promote it where and when we can. The faire is our home and family away from home and we wouldn't want it any other way!
-Marlena Solomon - Marketing Manager
2021 TRF Ambassador Application Criteria