Thirsty Pirate Pub
Join us for our grand opening of the Thirsty Pirate Pub on Saturday, October 8th at 10 AM!
We'll have Tease of the Seas and the Minstrel Rav'n performing, along with food and drinks for all to enjoy!
New Entertainment

We are pleased to welcome them to the Kingdom, as they join over 50 world renowned performers, musicians and dancers that grace our stages and fill the lanes of the Texas Renaissance Festival.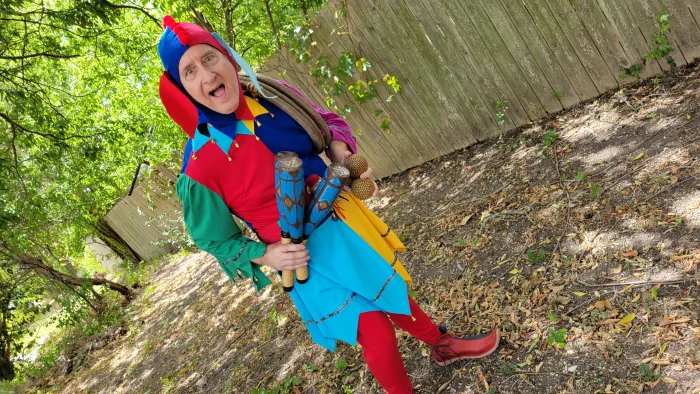 Lester Jesterson
9:30/11:30/1:30/3:30

Mockingbird Music Gazebo
Lester "Les" Jesterson is a juggler, clown, comic, storyteller, and non-attorney spokesperson who combines imaginative wit, absurdist charm, spontaneous creativity, and serious je ne sais quoi into a truly enjoyable experience for all ages. Audience participation brings random frivolity to every one of his performances. If you want more fun during your visit, come see Les…because Les IS more…more or less. It's foolish spectacle for the entire family - who's ready to party like it's 1399?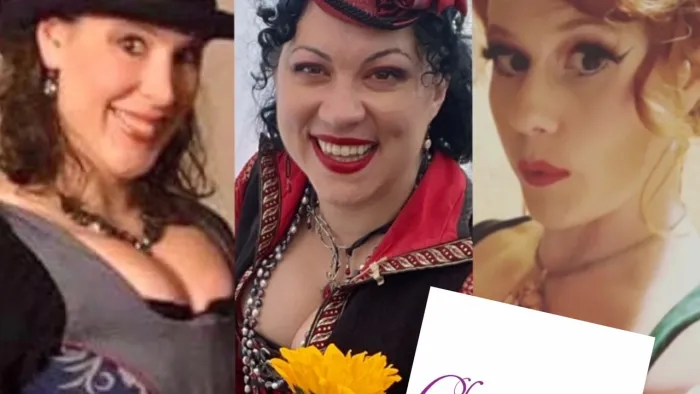 Chaste Treasures
10:30/12:30/2:30/4:30

Polish Pub
Truly a treasure, but questionably chaste, this trio of noble ladies will delight your senses. With tight harmonies, intelligent wit, and sassy shenanigans, no two shows are ever the same with a selection of original, period, and parody tunes. Visit us on Facebook, Instagram, You Tube, or chastetreasure.com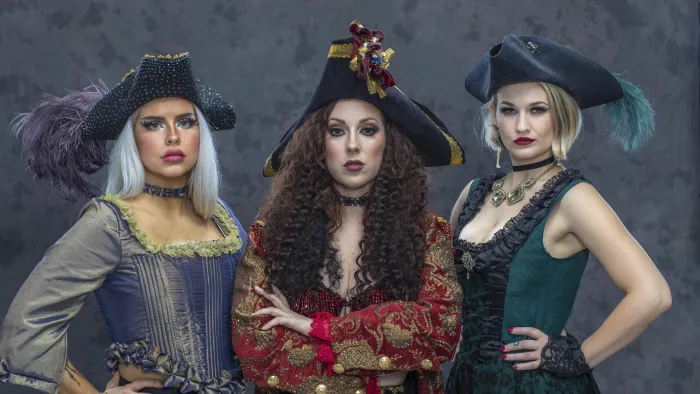 Tease of the Seas
12:00/2:00/4:00/6:00


Thirsty Pirate Pub

Tease of the Seas is a brand new burlesque and variety show where seafaring sensuality and tantalizing treasures abound. A beautiful band of pirate babes have come ashore to sing you sultry songs, make you laugh uncontrollably, and daringly dance as you admire some pirate booty.

Set your sails for The Thirsty Pirate, dive into a pint, and delight in the Tease of the Seas.

21 and up.
New Shopping
We are excited to welcome several new shops and vendors to the Texas Renaissance Festival family this season!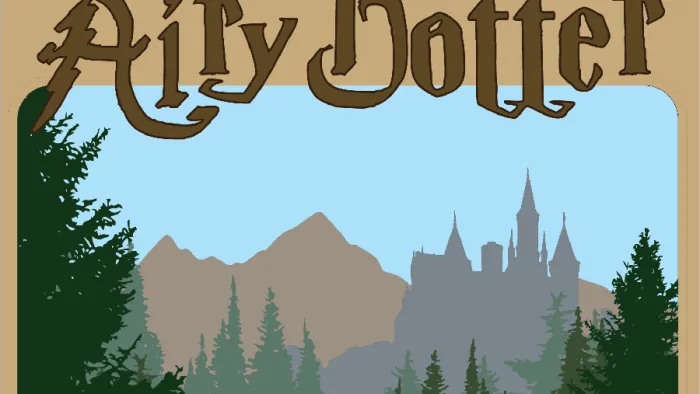 Texas Renaissance Festival Escape Rooms
2021 brings four escape adventures to the Texas Renaissance Festival, in a giant, newly renovated Air-Conditioned location!
For contact and more information, visit https://trfescaperoom.com/ .

17EF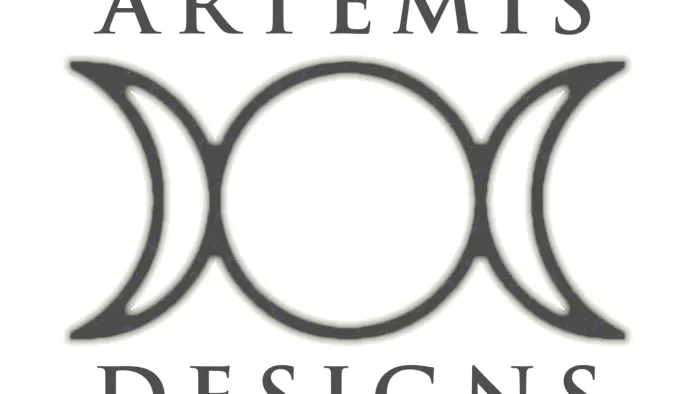 Artemis Designs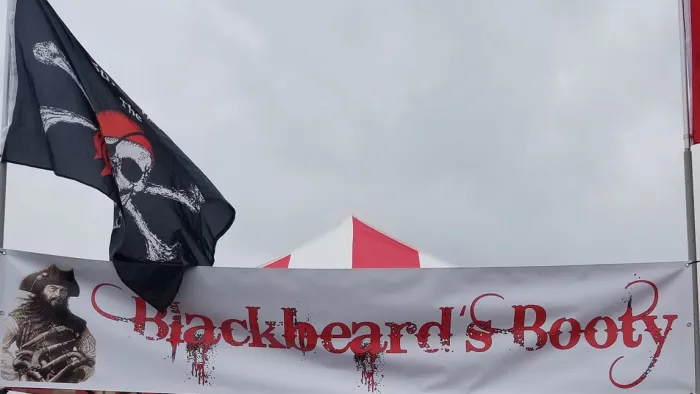 Blackbeard's Booty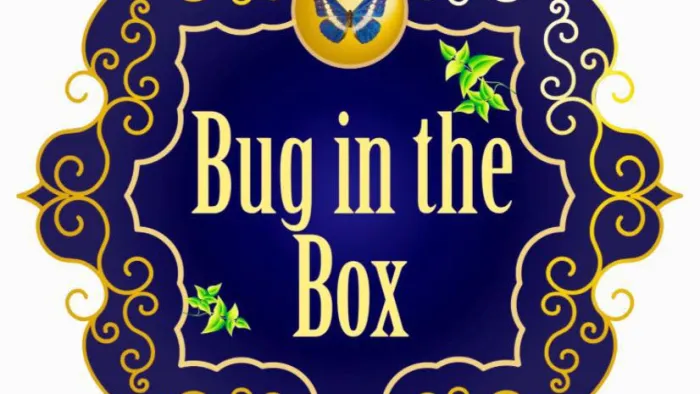 Bug in the Box
Bug in the Box offers a great selection of exotic insects and butterflies from all around the world. We offer stylish handmade insect shadow frames.

Enchanted Forest Expansion - 12EF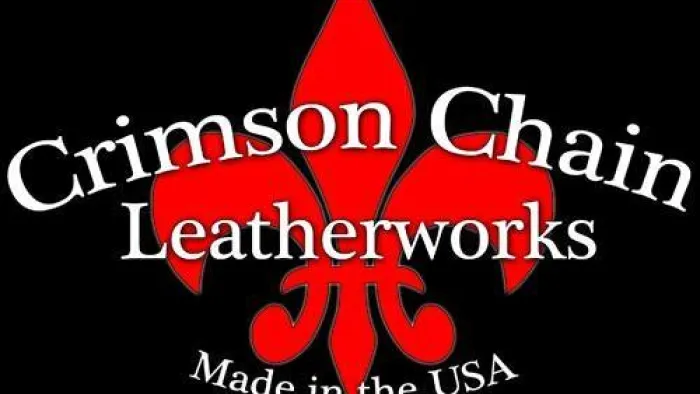 Crimson Chain Leatherworks
Crimson Chain Leatherworks creates fantastic leather costume pieces and accessories for your LARP, fantasy, cosplay, faire garb and other nerdy necessities.

Enchanted Forest Expansion - 18EF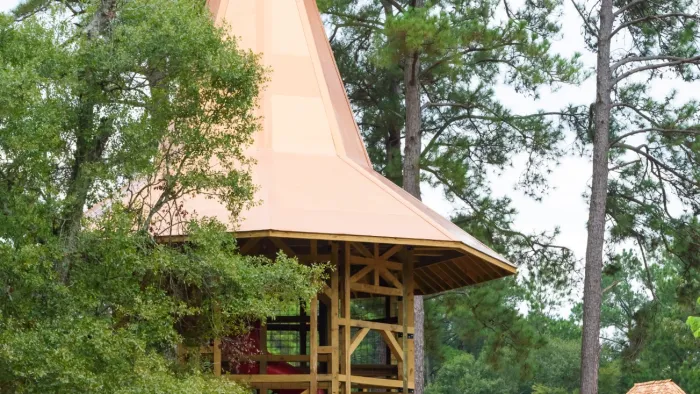 Dragon's Tower Slide
Elisabella's Royal Closet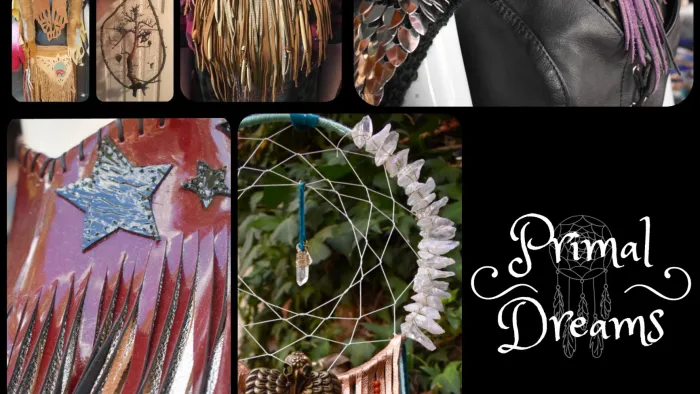 Primal Dreams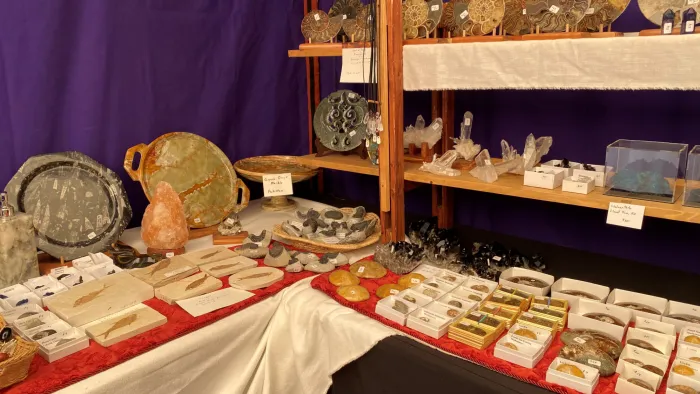 The Petrified Dragon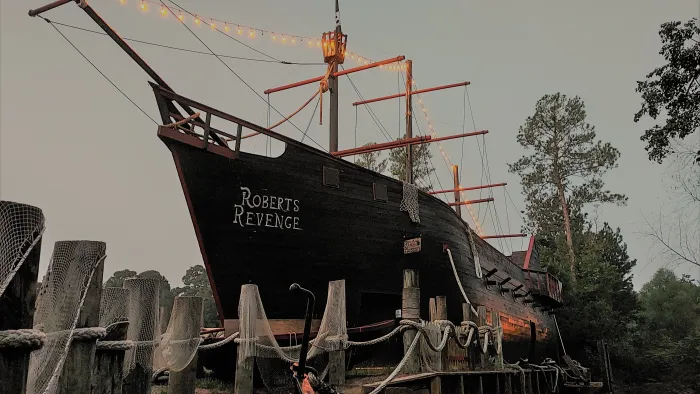 The Pirate Museum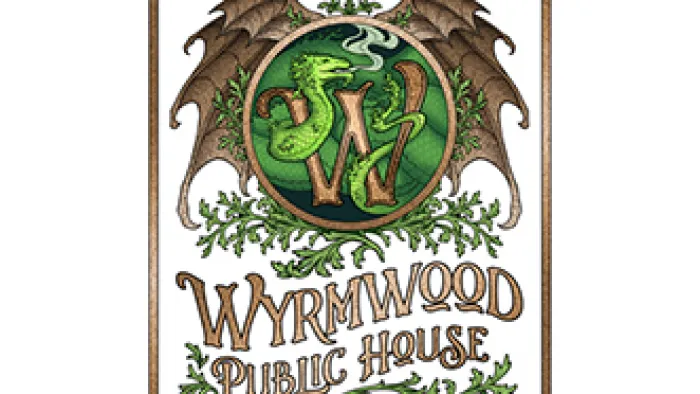 Wyrmwood Public House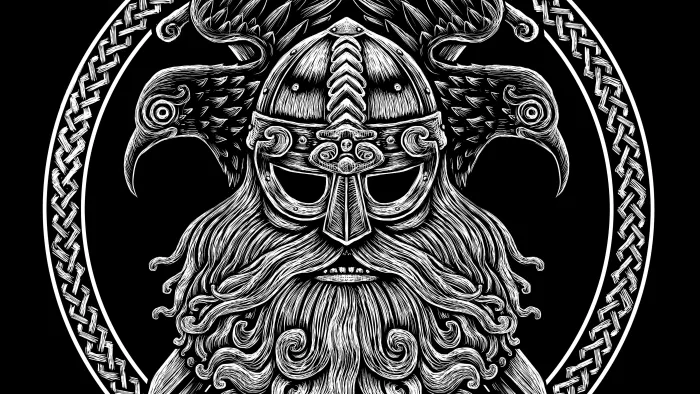 Odin's Table

"Lift Thy Glasses!"
Odin's Table is a unique Texas Wine Tasting, and one fit for the Gods. Curated by knowledgeable staff, you will taste through 5 very distinct Haak wines:
Mead-style White wine
White Port
Tawny Port
Blanc du Bois Madeira
"Renaissance" Madeira
This tasting is interactive, educational, entertaining and also includes a commemorative wine glass with TRF and Haak logos.
Outside the private Tasting Times, Odin's Table will welcome all patrons of the Faire to enjoy glass and bottle sales.

Odin's Table will be closed to non-ticketed patrons during the designated Tasting Time Slots in order to provide a private tasting experience.

The Wine Tasting is $30/person
Pirate Airships
More information coming soon!