Volume 1, Issue 2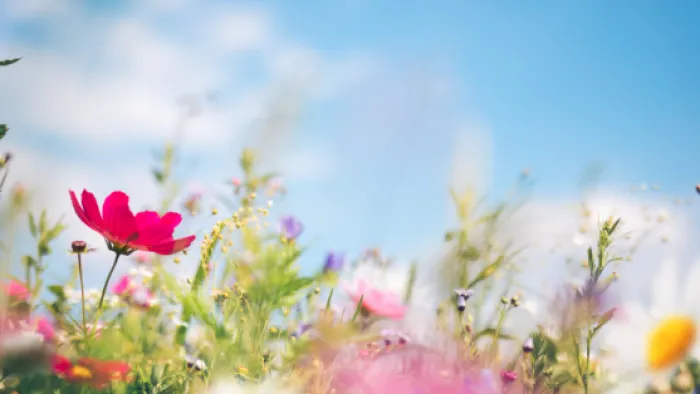 A LETTER FROM THE PRINCESS
Greetings and salutations to thee - it is your dear Princess Pea!
As the sun begins to peek out from behind the clouds and the rain showers of April subside, the vibrant colors of spring blossom forth. It is a time of renewal, a time of celebration, and a time to make merry. I invite you all to revel in the beauty of this season and join me in welcoming the warmth of summer that is soon to come.

My dear friends, I have wonderful news to share with you all. The tickets for our beloved festival are now on sale! It is time to mark your calendars and prepare for the most glorious event of the season. With merchants from all over the land, artisans showcasing their talents, and a plethora of entertainment and festivities, there is something for everyone to enjoy.
~ The Princess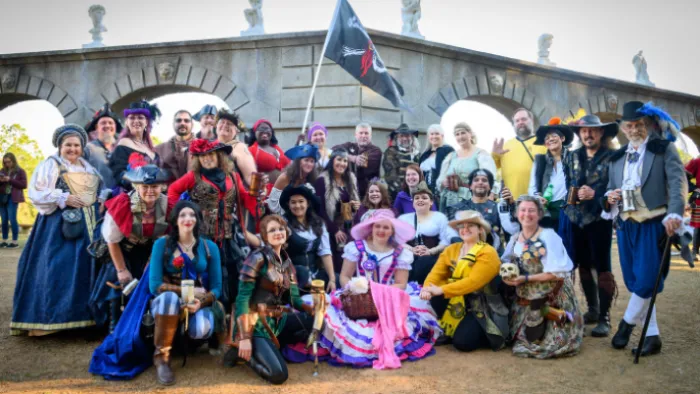 TICKETS NOW ON SALE
Greetings, fellow revelers of the Texas Renaissance Festival! The wait is finally over, and tickets for the 49th annual festival are now on sale. Here are some key highlights to keep in mind:
Special Pricing Opening Weekend. Have a large family? Tight on cash? In celebration of the Queen's Birthday, Opening Weekend will have the best prices of the festival AND all shops will be offering something special only available during this weekend.
Consider our Stay and Play pass, which includes camping and festival tickets for one low price.
We also offer group rates for parties of 15 or more, so gather your friends, family, or coworkers and come join the fun!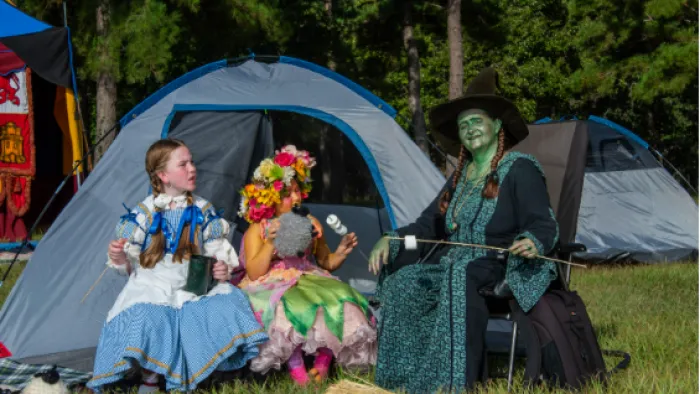 STAY & PLAY UNDER THE STARS
The arrival of our "Stay and Play" package invites all ye campers to arrive at noon on Thursday and remain in our realm till noon on Monday. Should thy travels be from land's afar, this offer may prove most beneficial for thee! The package cost shall include a ticket to the festival for the fullness of the weekend and passage into the campground.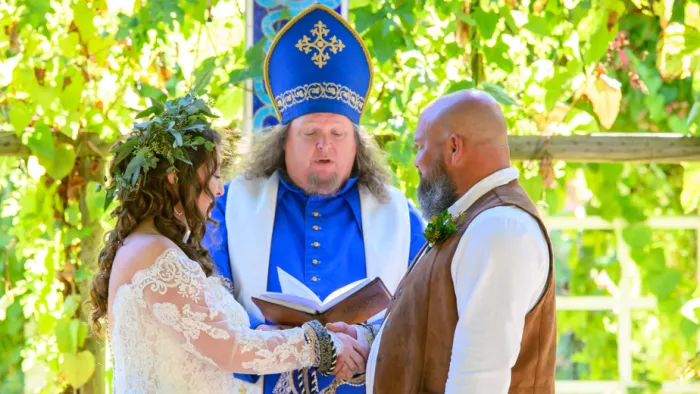 EXPERIENCE A ONCE IN A LIFETIME MOMENT
Our wedding ceremonies are unlike any other, transporting you and your partner to a world of enchantment where love, romance, and adventure reign supreme. Imagine exchanging your vows in our wedding chapels, located within the festival's immersive grounds, creating a truly unique and unforgettable experience for you and your guests.
Our wedding packages are designed to cater to every couple's specific needs, allowing you to plan your special day according to your preferences. With our experienced event planners, we'll work closely with you and your loved one to ensure that every detail is taken care of, from your bouquet to your venue. Let us help you plan your fairytale wedding, and create memories to stand the test of time.


BECOME A VENDOR
Our land is abuzz with anticipation for the arrival of new vendors, who shall craft wondrous and imaginative creations to grace our court. If there be a creator or artist wanting to sell their wares, The Texas Renaissance Festival encourages thee to submit an application.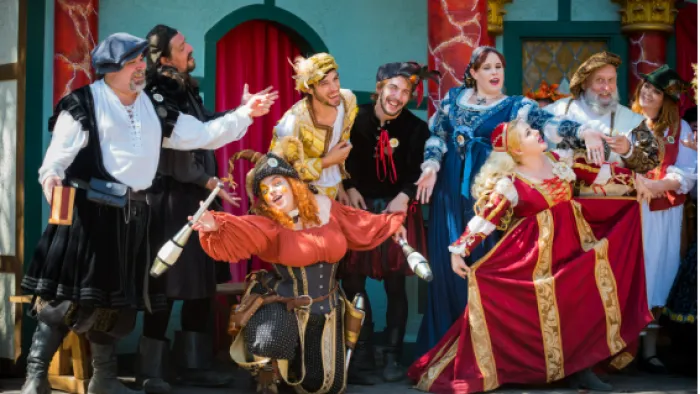 AUDITIONS ARE COMING
The Texas Renaissance Festival is now accepting appointments for auditions for the 2023 Festival! We cordially invite a diverse array of talented individuals and groups to showcase their skills and help bring our immersive, renaissance-themed experience to life. Notable information:
Auditions will be on the 6th and 13th of May, and all hired positions shall receive compensation.

All auditions shall be by appointment only, and latecomers shall not be permitted.

Each act shall be given a maximum of 10 minutes to present their talents and may utilize props.

It is suggested to wear attire suitable for movement, and we ask that no costumes be worn.
TRF IN THE COMMUNITY
MS-150 Bike Tour
This Saturday: The King and approximately 30 members of the royal court will be at the Austin County Fairgrounds in Bellville passing out water and snacks so that cyclists can safely continue through the Texas countryside to their ultimate destination at Texas A&M University.