After spending nearly a quarter of a century casting the Texas Renaissance Festival, you would think there would be few surprises. It's not that way at all.
Seeking the "Golden TRF Ticket"
First, I am amazed every year by the number of nationally recognized acts that wish to work here. When I first started, I would go to other festivals around the country and recruit the best acts for TRF. This is how we found Cast in Bronze, The Hanlon Lees Action Theatre and many others.
Remember the movie classic Willy Wonka and the Chocolate Factory and how young and old alike were clamoring to find the prized "golden ticket" to gain entrance into the elusive chocolate factory? Now, I receive dozens of proposals from headlining festival performers seeking the "golden ticket" to work at TRF. It's hard to choose. Harder still to turn them down. "It's not a question of your act being good enough," I tell them, "It's a question of who do I get rid of to give you a performance venue". It's even tougher letting a longtime festival performer go after many years of service.
I strive for at least three new acts per season. Sometimes I succeed, sometimes I do not.
The Shoe Doesn't Always Fit
Every year I receive proposals from a wide variety of acts that would like to perform at TRF. Some of them are unique like the group from China playing traditional instruments, that had performed at Lincoln Center. I had a singing wench act audition that could easily be a headliner at the best festival pubs in the country. Interestingly, I also have had cover bands from country to rock and roll submit their proposals, but in keeping with the Renaissance ambiance of the festival, they don't meet the criteria I'm looking for when booking our festival stages and so I politely decline.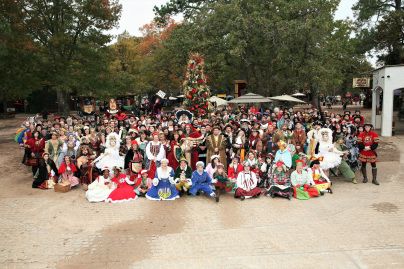 Performance Company Auditions
Auditions are held the first two Saturdays in May each year. This audition is mostly for the Performance Company (the characters that improvise with patrons in the streets), every year we have a handful of unique acts that audition.
The Performance Company is our professional interactive theatre company. They are cast and then undergo a seven-week intensive rehearsal process. These rehearsals provide them with the tools they will need to interact with our patrons.
I have had professional actors audition, people who have never performed, and lots of friends who have worked with me in my many ventures into directing for local professional and community theatres. I have found... that if you have an outgoing personality, are a little extraverted, and enjoy talking to strangers, you will succeed at this job. I have had professional actors, who are skilled at creating amazing 3-dimensional characters on stage, crumble with the lack of a "fourth wall". What's the "fourth wall", you ask? It's a topic for another blog.
Casting Call Anticipation
By the first of June I have hundreds of people waiting by their phones, anticipating a call. I tell them at the end of every festival, "If you leave good standing and have not told me that you do not wish to return...I will cast you for the upcoming season." Still they wait by their phones anticipating their "golden ticket" to come and work for this world of pure imagination.
Congratulations to the 2019 Oompa Loompas!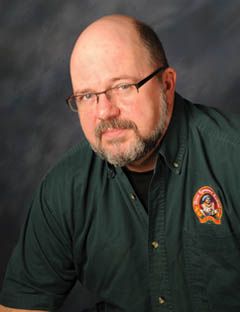 Jeff Baldwin has been with the TRF for 40 years. He joined the festival as a teenager and worked his way through the Performance Company playing a variety of characters while offering his talents as a fight choreographer, costumer, and assistant director. He is actively involved with the Players Theatre Company, Stageworks, and Stage Right of Texas where he produces, directs or acts in several productions each year.