By Vee Brauner, TRF Wedding Manager
With the current environment surrounding COVID-19, and concern about the safety of our family, friends and colleagues, Spring 2020 brides have had to become creative with their weddings. Some have chosen to postpone their dates, while others have moved to virtual weddings where people can still be a part of "the big day", but at a safe distance.
At the Texas Renaissance Festival, we are moving forward with the planning of our 46th season, with plans to open as scheduled on October 3. That means that TRF weddings and wedding tours are still being planned and are ongoing for 2020!
Our May wedding tour is usually one of our larger ones. The weather isn't too hot, and although the wedding sites are still being cleaned and prepared for the season, things are looking lush and green around the festival grounds. To keep in line with social distancing guidelines, we decided to host this year's May tour virtually giving our guests the option to join in on Zoom or Facebook Live.

In addition to making sure our tour guests and wedding team stayed safe and healthy, a virtual tour is a great way to get interaction with our couples and is also an opportunity to explain the logistics of the day with out of state guests. We started the tour by driving to the main festival parking area, touring the dressing rooms, walking through each wedding venue and both of the reception areas. We had 17 couples participate who had the ability to ask questions during the tour.
It is our hope that we will be able to have guests on the festival grounds for the next tour scheduled for June 13.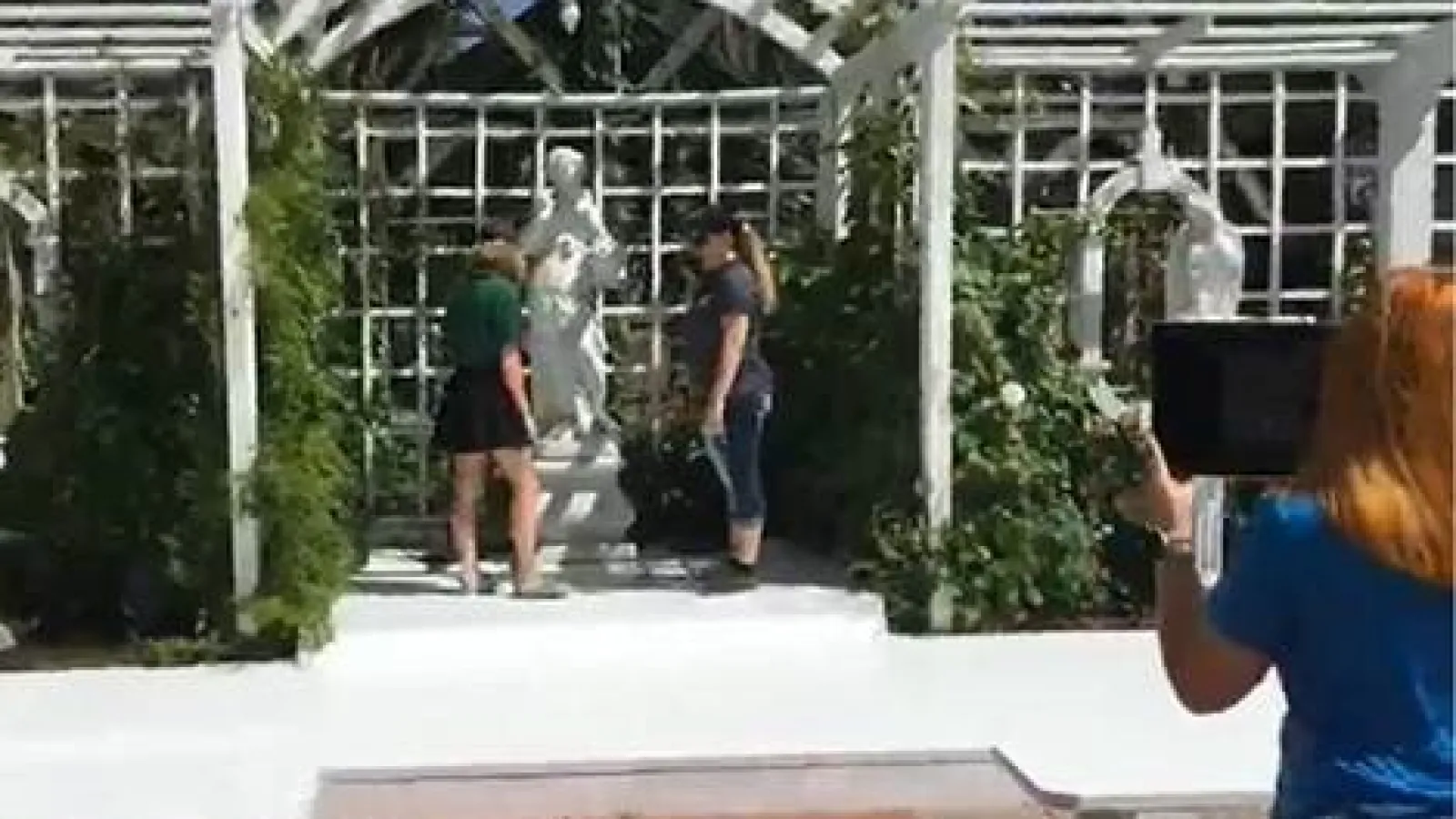 I've had some concerned brides who are booked for this season, and my wedding team and I are working with them and the various situations they are being faced with.

Because we know these are stressful times for couples getting married everywhere, we wanted to share some advice from Brides of Oklahoma.
If you are interested in reserving your space for one of our wedding tours please email us at weddings at texrenfest.com.
We still have some openings for weddings this season and are accepting bookings for 2021 and beyond!