By Marlena Solomon, Marketing Manager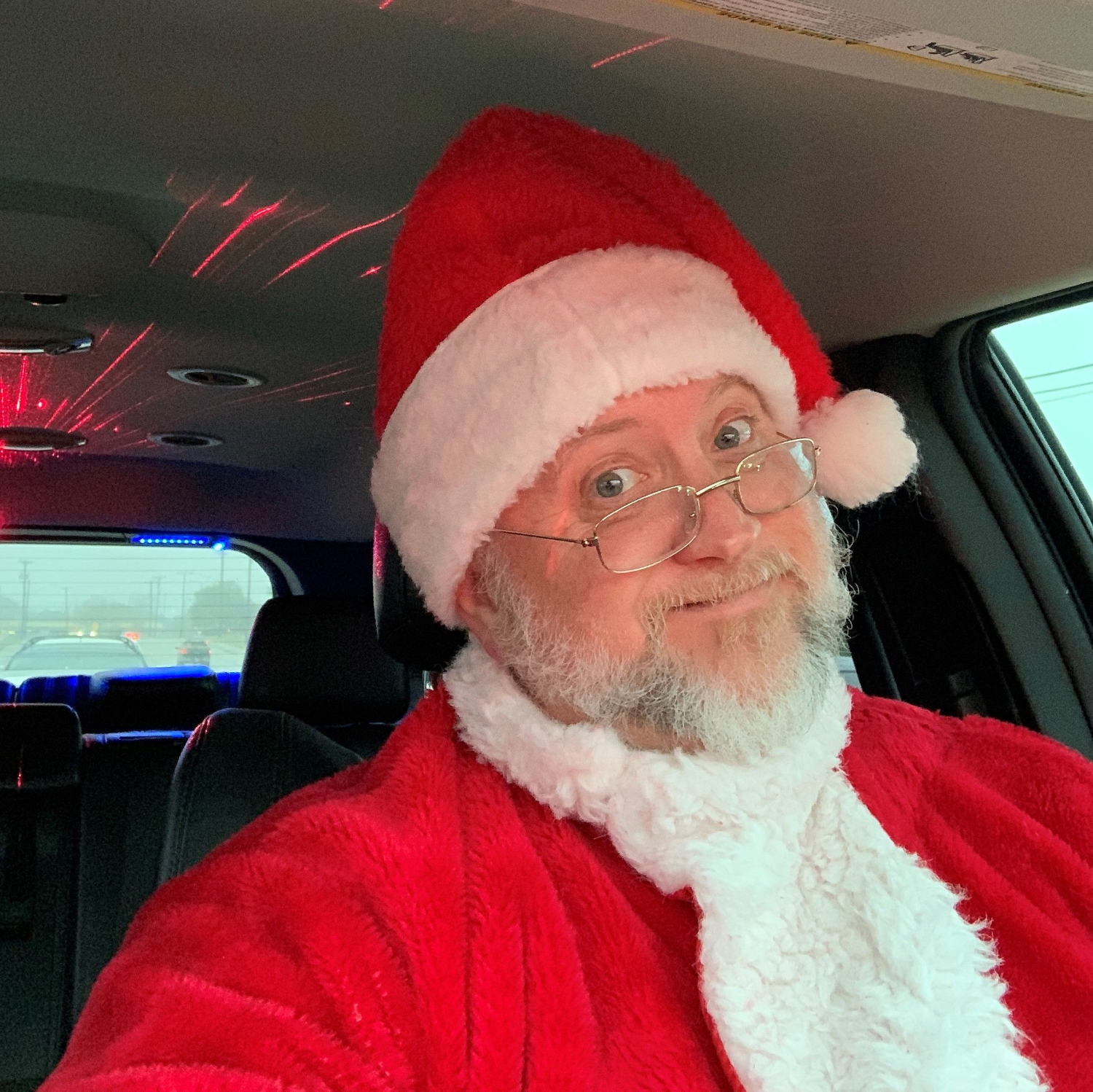 Has Santa come to the Fields of New Market Campground? Well maybe as needed, but in real life we'd like to introduce the new Assistant Manager at the Fields of New Market Campground, Ray Powlesson!
Ray was born and raised in San Antonio. While this fact has been noted, it will not be held against him. He is a retired public servant working in Police/Fire/EMS for various departments across Texas for 30 years. His first Texas Renaissance Festival experience was in the early to mid-90's when he moved to the Houston area and served as a medic. Like many of us, he fell in love with TRF, and hoped that one day he could return in some capacity. He also has experience in the hospitality industry working for a major hotel company in various capacities. "I'm hoping with the experience I have in hospitality and interacting with the public and as a public servant, that I can help the Fields of New Market continue its growth in the future," he said.
When Ray isn't busy preparing the campground for the season or fielding campground inquiries, he enjoys making friends with fluffy bunnies, quiet walks along the paths of the FONM, and practicing his fire building skills at the new drum circle. Okay I made that up, but there's always a hope right? He actually enjoys grilling/cooking/baking, sports, camping, hunting, karaoke and you guessed it - filling in for "The Man Up North" as needed.
Welcome Ray to the TRF team!