On November 6th and 7th, 63,000 students and educators came from all over the southeast Texas region, and even from Louisiana and Oklahoma, to participate in School Days, an event which is educationally focused.
We have competitions in theatre, music, art, science, essay, poetry, costume, and journalism. We are thrilled to present the work of the winners in journalism. What follows is news stories and photos entered from many really talented students. We are thrilled to work with such awesome kids and their teachers.
(Photo at top of page: FLYING HIGH. Seniors Hollie Oney, Mia Lim, and Robyn Pless scream in excitement as they are let loose to swing. Choir and yearbook staff members enjoy a day filled of activities each year at Ren Fest. "With this being my last year of going to Ren Fest, I wanted to make the most of it," Lim said. "The swing was the best part, it went higher than I thought." by Yazmine Carter, Willis HS, Action Photo, 1st Place)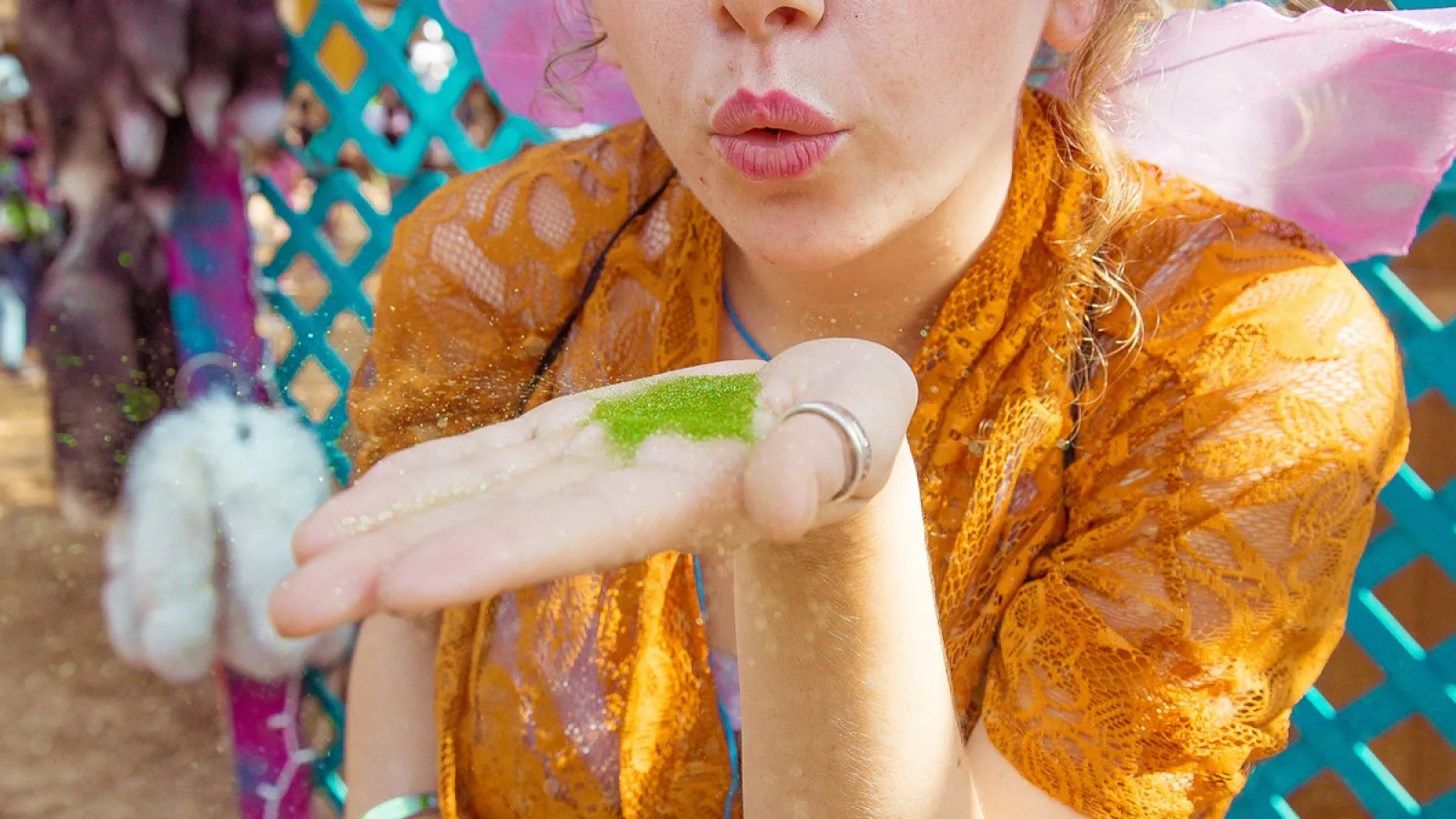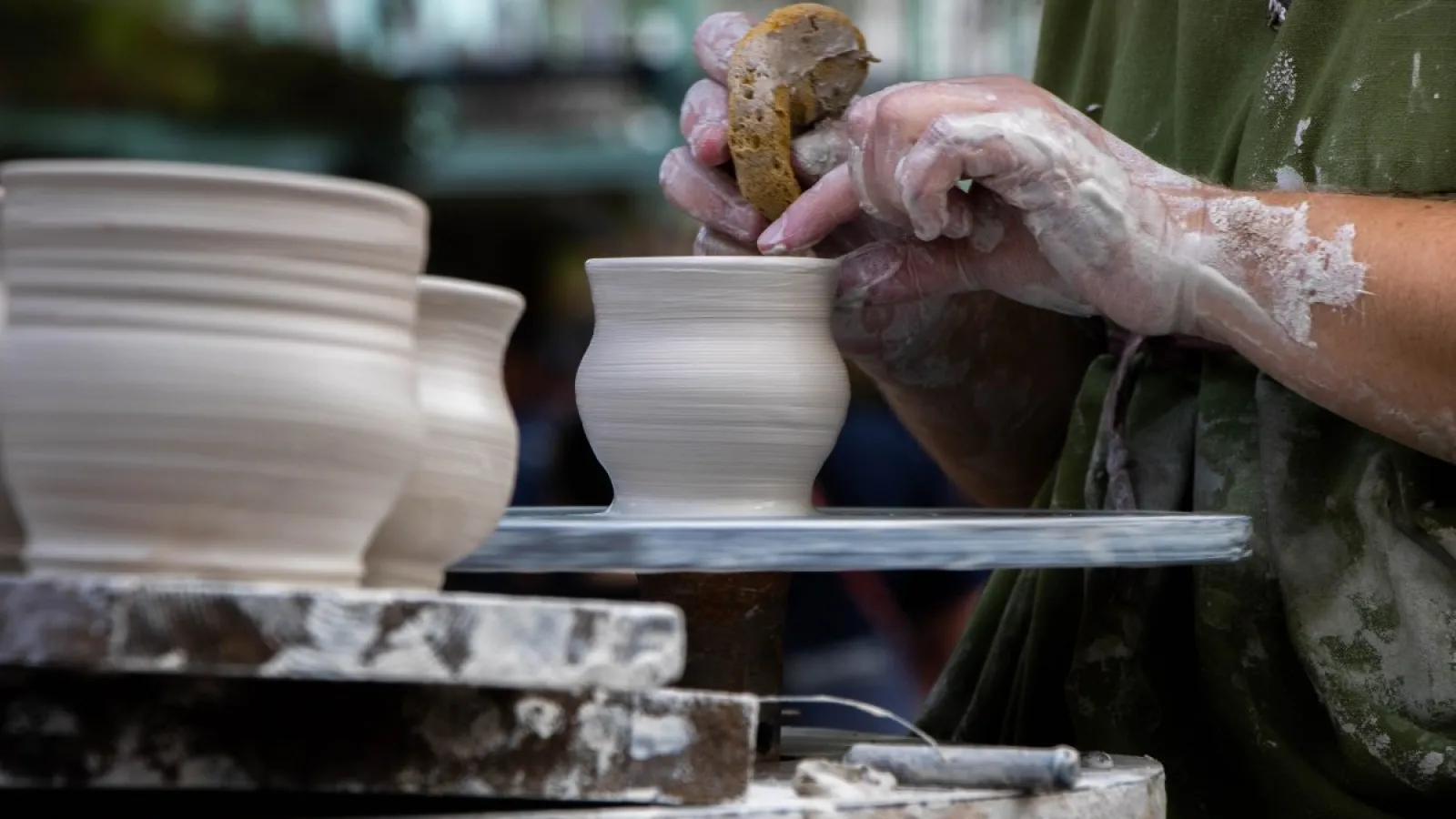 Local Teenager Discovered Scouring Premises To Quench Her Need For A Salty Snack
By Lily-Cate Cheshire, Barbers Hill MS South
Tattered and famished, a young woman, Victoria Ellen Vancleave to be exact, was on a treacherous search for something to please her taste buds. At the 2018 Texas Renaissance Festival with thousands of attendees, Victoria, or Tori as her compadres call her, had an aching hunger for something in particular, soft, warm, and luxurious. Pretzels. With a furrowed brow, Tori wandered the streets of the realistically medieval town. Many people went up to her and inquired upon the confused expression which was hers. This, which was ultimately distracting, happened to draw my attention.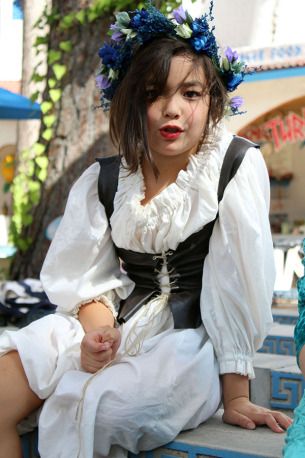 After approaching Ms.Vancleave, I was informed of her misfortune. Immediately, I questioned why she owned a frustrated face. She told me that she was seeking for something specific. After talking for a bit more, I received the opportunity to ask what she had been trying to find. "Pretzel dude," she responded. Her eyes focused blankly while her expression represented her emotionless stare. Curious as always, I required a response to my question, why did Ms.Vancleave wish to maintain a pretzel, and where did she hear of the squishy snack? A few characters of the festival approached us two, for they were curious upon our faces' confusion, as well. "I ain't seen no 'retzel man 'round 'ere much, m'lady," a woman politely stated to help. Eventually and after several hours of searching while going about our day, Tori and I came across a little man with a smirk on his face. Placed upon his shoulder, a vibrantly red stand was containing a few pretzels. Unfortunately, flies were swarming across and picking at the feast they had come across. Though it wasn't the most fortunate event, Tori decided she was a content young woman and could do without this once yummy treat.
This should matter to each and everyone of us because everyone, to a certain extent, can relate to Ms.Vancleave. We've all been searching for something at one point or another, and of course we've all been disappointed. Just like everyone else, Tori had a want for something. Therefore, we are able to relate to her and should feel empathy towards her. For all you know, you might just be in her exact shoes one day. Pretzel and all. (middle school news story winner, first place)
A Look into the Past
By Cori Eckert, Willis High School
Students from Willis High School Media took a day off from the classroom to experience the 38th annual Renaissance Festival. Members of the school newspaper, yearbook, and KatNews staffs attended the festival to get a hands-on look at Renaissance culture.
The students saw shows such as The Fire Whip Show, The Birds of Prey show, and Arsene the magician.
"That guy that was juggling at the magic show was so cool," sophomore Jace Halbadier said. "I thought that was amazing, but when he added fire it took it to a whole different level."
Students also were able to observe orchestras and choirs from other schools perform. The media classes got to see the various art forms through music.
"I listened to a lot of the choirs and orchestras," senior Lauren McClatchy said. "Every time I walked by my group would stop and listen for a few minutes. There was a lot of talent from the students that were the same age as me."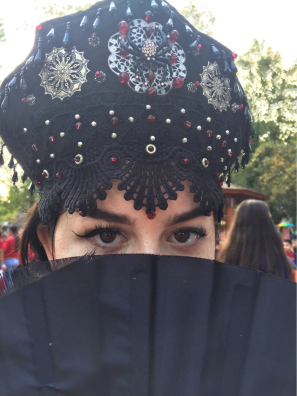 Even in the heat, the actors and workers at the Ren Fest were in full costume and character. Students were taken back in time with the elaborate decorations and language.
"Everything was modeled after the Renaissance period, even the modern-day things," senior Collyn Sebastian said. "One of the workers said, 'Would you like your receipt, m'lady?' and I thought that was really cool. They were so in character."
The show of exotic birds was a big hit for the high school students. The handler showed the birds eating, flying and catching prey. The different species of birds allowed students to experience other parts of the world in less than an hour.
"Whenever one of the birds caught the leather prey upside down, I was really shocked," senior Bradley Dodd said. "Having a front-row view to these amazing birds was definitely one of the highlights of our trip."
With cameras full of pictures, journals full of notes, and stomachs full with turkey legs, the media students of Willis High School took the bus back to school with new knowledge. The experience gave them a new look at what the Renaissance culture was like while having fun and learning with their classmates.
"I think the Ren Fest helped me to not only look into the past but see different cultures as well," senior Shelby McVey said. "Between the German pottery and the Polish food, this experience is something I will never forget. It opened my mind to a variety of so many new things and I'm so glad I got to do it with my friends." (high school story winner, 1st place)