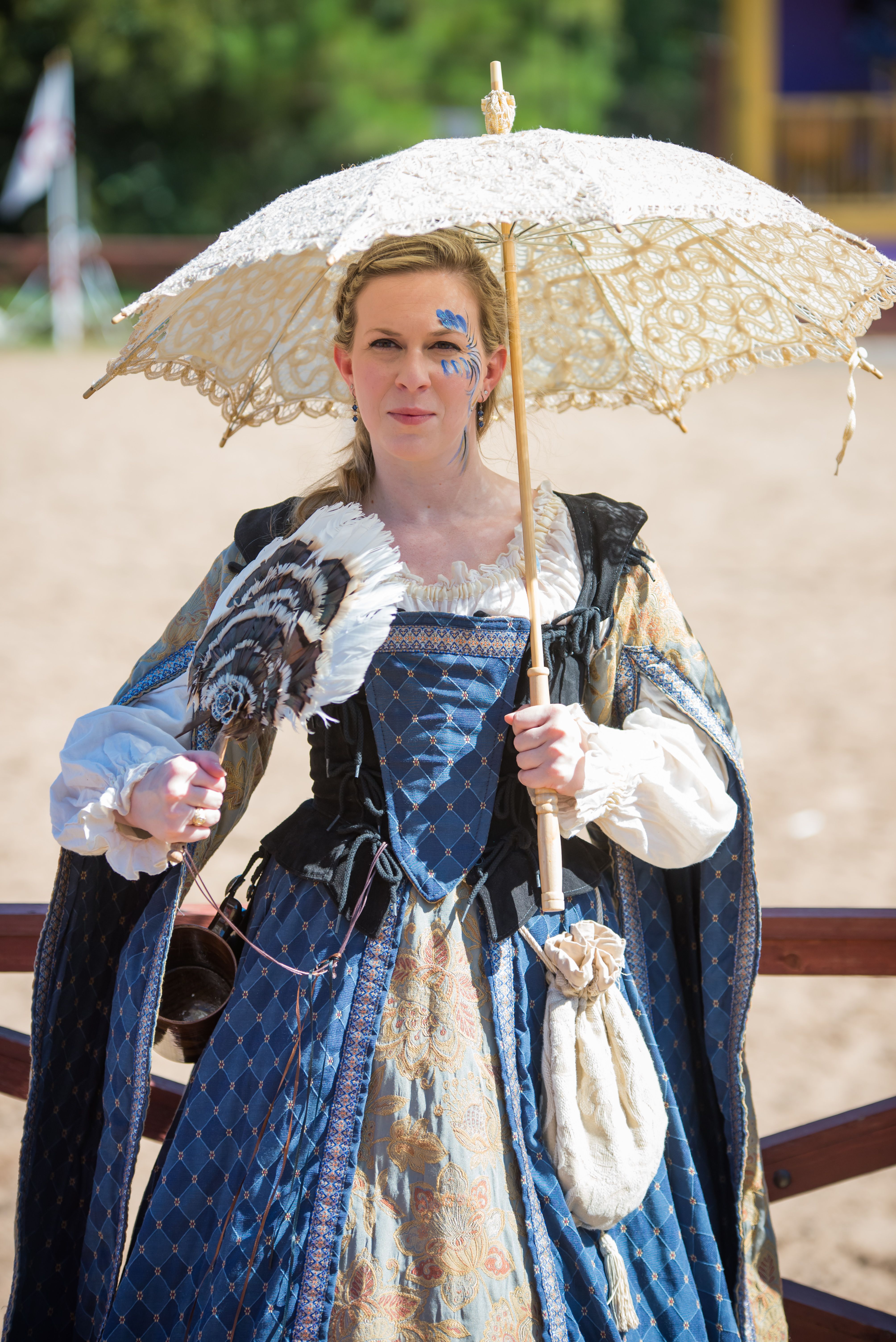 Many of our loyal patrons love to dress up. Faire garb may take more space in your closet than regular khakis and buttoned-up shirts! We, the office staff at TRF, completely understand. We love to dress up, too! In fact, the Assistant Vendor Coordinator, Lisa, just brought a photo of the new dress she's ordered back to my office so we could talk about how to accessorize it (for the record, I suggested a silver chain belt). And she asked about shoes.
Folks, I am here to tell you that footwear can make or break a costume. It can be the most challenging part- Macy's doesn't usually carry that perfect pair of pirate boots, floral fairy slippers, or nail-studded barbarian clogs. When we are judging costumes at the daily costume contest, we only choose finalists who have the right shoes (except for kids- trying to find or pay for shoes for those growing feet is a challenge!). If your costume is superb, but we scan down to see Nikes, you're out!
Comfort matters, too. When I first started playing Rosemary Drake, I bought a pair of thigh high boots with heels. They looked hot! And I was crying at the end of the faire day, my feet hurt so much! Really, if you're going to do a full faire day and see all the shows and shoppes, you're going to want shoes that feel good. There's just no sense in being miserable!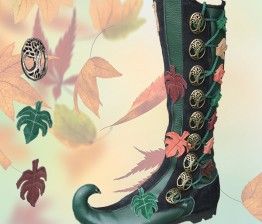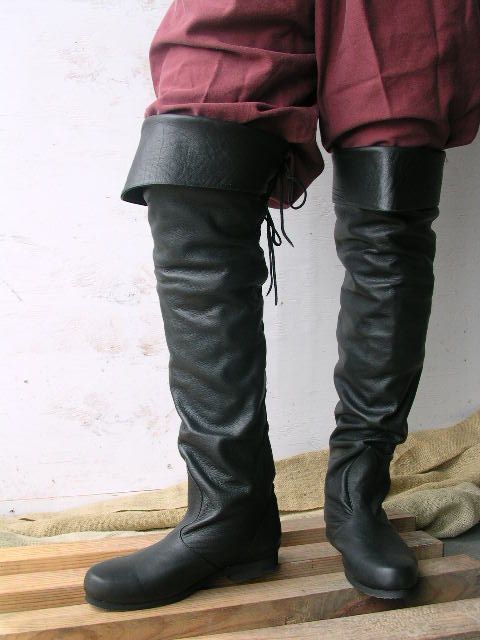 Many of you love to purchase your footwear here at Festival. I do, too. I have bought from Ren Boots in the past, my husband has boots from Son of Sandlar, and the King wears Native Earth. All three of these boot suppliers have great products. Ren Boots offers simple boots in a wide range of price points, styles, and soles. I personally am craving a pair from Son of Sandlar, I have stopped in their shoppe for the last two years, but have never made the plunge. Maybe this will be the year! My husband Travis, TRF's Marketing Director, loves his. I don't know of another artisan at TRF that does curly toed boots!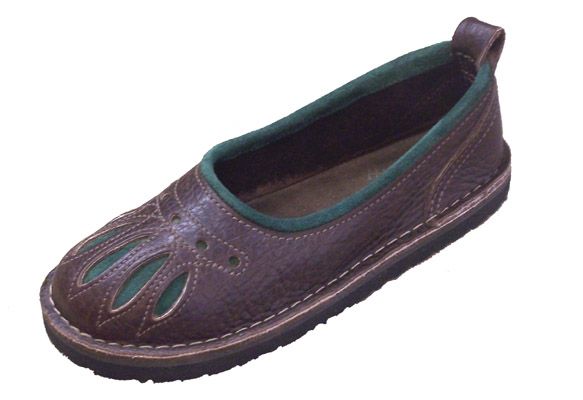 If you stop in at Native Earth, the first thing you're going to get is a warm welcome from shoppe owner Lee Anne. No one comes into her shop without getting a smile. Their boots are beautiful enough to be worn by the King of the Festival, but what is really unique here is the selection of Tudor slippers and landsknecht shoes that put the finishing touch on a historical costume. I love the little slashes with peeks of contrasting color, and these slippers are gorgeous under a court gown.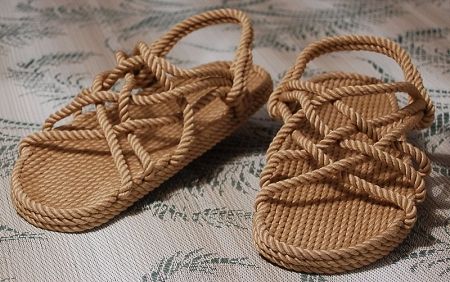 The Sandal Shoppe offers rope sandals for the peasant, monk, or ship's deck hand. These natural sandals are rustic in appearance, easy to care for, and cool, which is great for a hot faire day.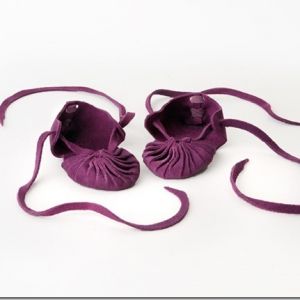 Renaissance Moccasins make a shoe that is really interesting and colorful. My daughter had a pair when she played a wee fairy in our Performance Company, and these shoes were durable and comfy!
The cream of the crop may be Catskill Mountain Moccasins. These are boots as works of art. Made by hand, one artisan makes one pair at a time. Molds are taken of the feet and legs, and boots are designed and custom fitted to the wearer. These boots do not come cheap, but if you're wanting to invest in a one-of-a-kind pair that will fit you perfectly, Catskill is a wonderful option.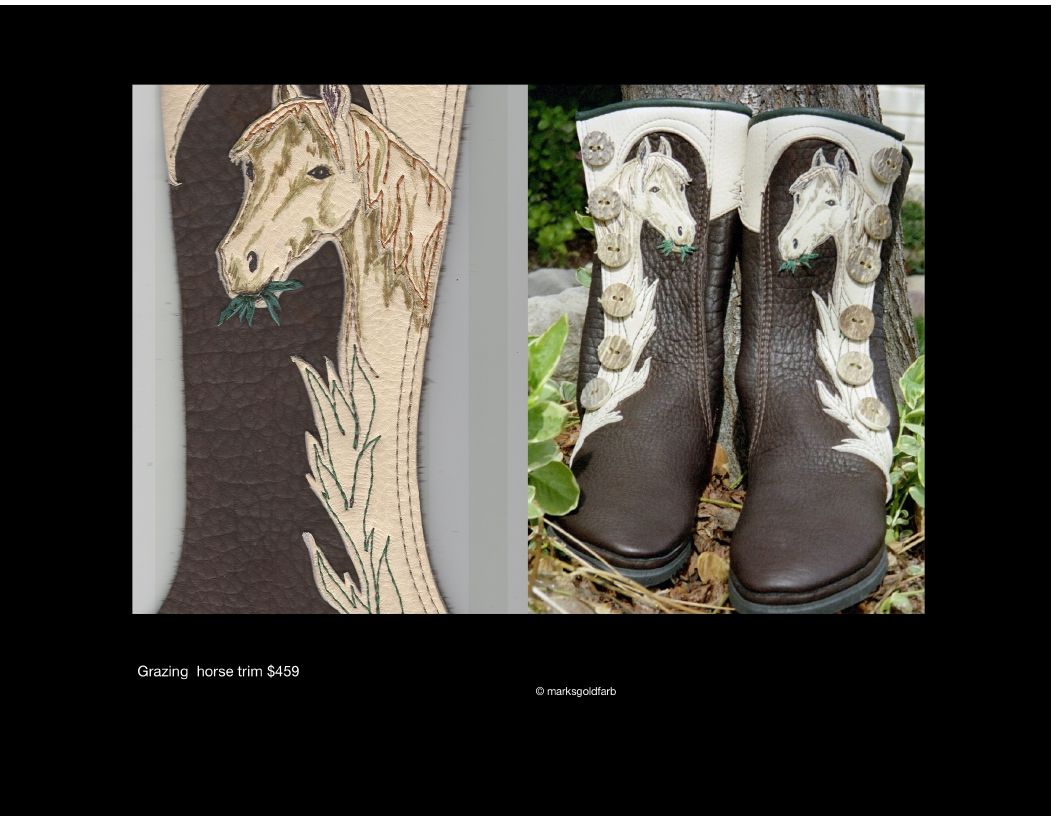 If you're looking to buy shoes in a conventional retail setting for a lower price point, mary janes make great shoes for court dresses, fairy costumes, Highland garb, and many other styles. You can get those anywhere, from Macy's to DSW to Payless. A more conventional boot can also be trimmed out to look appropriate, you can add a leather cuff or interesting accessories. Gel insoles can help with comfort.
I asked the Performance Company for footwear tips. They are out here all day, every day, on their feet in all kinds of weather, so they have some sage advice for you:
If you can, get good quality.
Try to get higher topped shoes so that you don't get rocks in your shoes. And to help with that, you can also fold a tall sock over your boot top.
Jackeem the Magician, who has over 25 years on the path, says: "Buy your slip on boots tight, and break them in. You will be VERY glad that you did. Nice, quality, insoles are a great idea as well. Worth the money. If you are going to use insoles, make sure you buy boots that are tight with the insoles on.Not abad idea to go to a boot store, and try on boots, and have your feet sized. They shouldn't be painful, but they should be hard to get on. If you don't need a shoe horn, then they aren't tight enough."
A simple pair of flats or Vans can often be embellished with leaves, stones, fur, or studs to create shoes with a fantasy look.
Brave souls might even want to try their hand at making shoes. here are some patterns. If you visit our Pinterest board, there are also techniques. However you are shod, we hope you'll come enjoy lost of fantasy and fun filled days at the Festival this year. Now, pardon me, I have some shoes to shop for!
Historical Footwear Historical Research Press The Complete Shoemaker's Manual-- Eleven of the twelve titles above at a discounted price, bound in a single, 220 page, volume. $45.00 Available in Adobe Acrobat (PDF) format directly on the web for $35.00 ($10.00 off!)
Historical Footwear in Seven Styles Package includes patterns and instructions for footwear in sizes XX-Small through X-Large. A: Lined, pointed slippers, below ankle. C: Boot-length. D, E, F: Ankle-length. B, G: Above ankle-length. Purchased cushion insole for all views. A, B, C, G: Purchased leather lacing. Note: Sizes are based on men's shoe sizes.
undefined