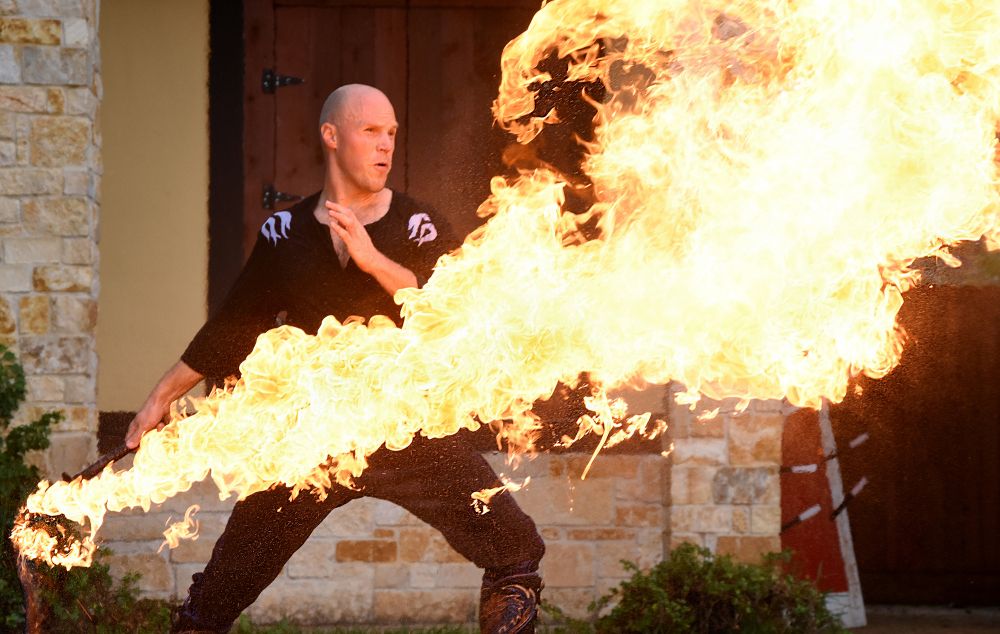 Here lately, there have been a lot of flame wars in the world of social and traditional media- it's a hotbed of controversy regarding the role of the press in our modern day world.
But here at TRF, we dig the press- especially when it's written and photographed by the winners of our high school journalism competition!
Each November, students come from all over the region to attend TRF's School Days. Last year, over 66,000 students, teachers, and parents came to learn about art, music, dance, crafting, science, and history. Students competed in theatre, band, orchestra, choir, trebuchet building, costume construction, essay and poetry writing, and journalism. We really love these two days, and so do the students who attend.
So today we will feature the winners of the high school journalism contest. Each of these students saw the Festival in a unique or impactful way that day, and then shared it with us. From TRF's performers to student performers, or makers to gamers, School Days had lessons for all.
Now this is free press we can all get behind!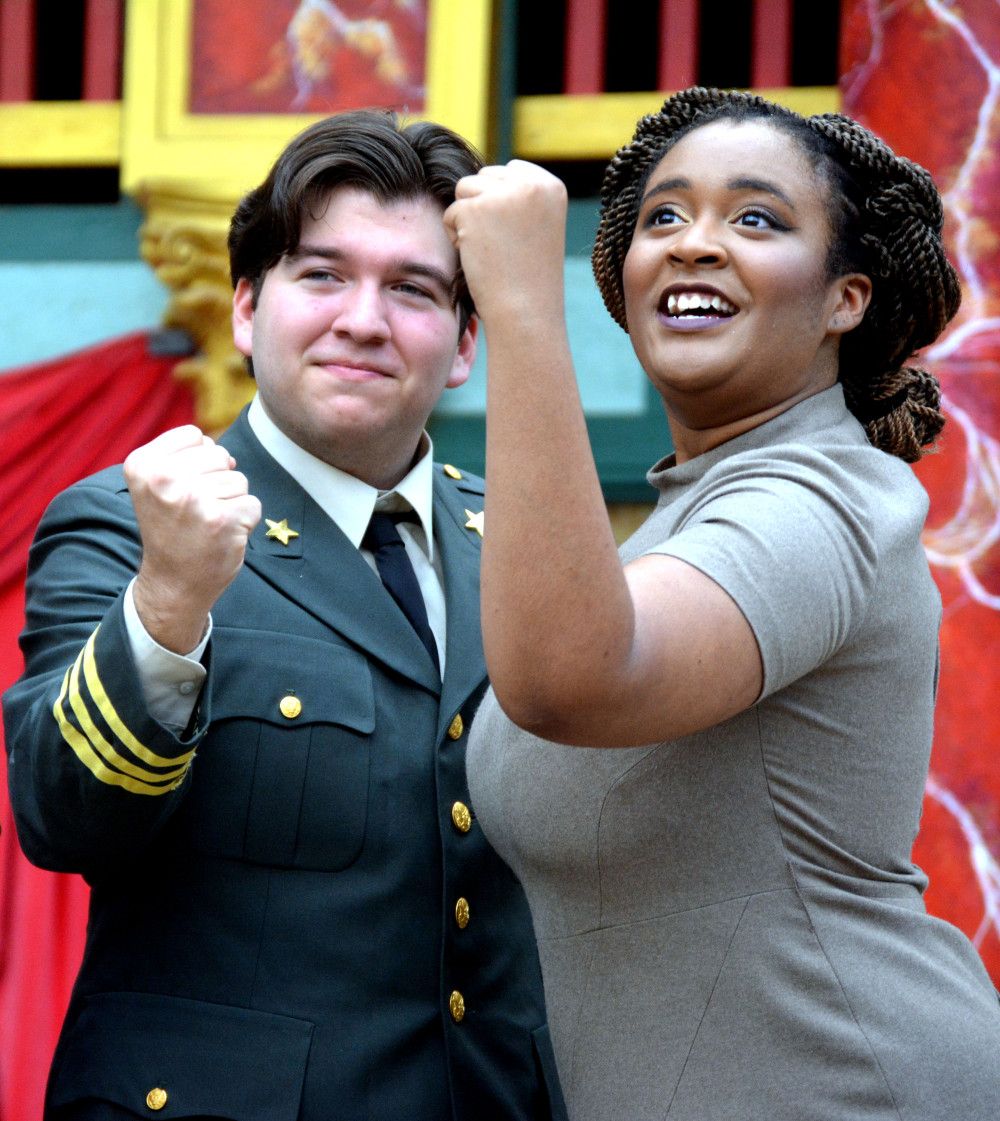 Apothecary Concocts Ancient Healing Elixirs
by Bryan Najera Demoraes, Crosby High School, First Place, news story
His overcast eyes watch from behind the counter. His pointed hat, gray like his irises, falls at the tip as he sits in his cornflower blue robe, waiting.
This is the Wizard, and here is his lab.
"This is the apothecary," Sakeeta Ehlenfeldt said, "Everything in the shop is made by either myself or my family. Just about everything we have is made from old family recipes."
Estelril Apothecary, owned by Sakeeta and his wife, creates products that start with pharmaceutical grade ingredients. From bath salts to incense to their latest addition, beard oil, all items follow what Sakeeta calls "the old fashioned way," made in small batches or individually.
"Most anything we make using whole herbs are made one at a time," Sakeeta said, "If the recipe says two berries of this and three berries of that, it's in each and every one because we're more concerned with the integrity of the family recipes than we are about doing a quicker fix."
Sakeeta learned of natural medicine when he was six years old from his grandfather, a Native American medicine man. Since then, he has refined his skill and combined efforts with his wife, whose European family practiced old Celtic herbalism. The cultural union is visually seen in their apothecary's logo: a Celtic knot encircled by a dreamcatcher. Together, they have preserved these formulations, which they estimate to be four to five centuries old, and also shared them.
"I have always, because of my grandfather's teaching, made products like these for friends and relatives at the holidays," Sakeeta said, "It was actually ten years ago this year that my wife said, 'You are always more calm and more relaxed when you're working with the herbs and essential oils. You need to do this as a business.' So I cashed in a 401k and started this business."
Advised that the Texas Renaissance Festival was the best place, Sakeeta and his wife submitted their product line and answered their questions, until they received a surprise in their inbox: "'Congratulations, welcome to TRF.'" Then came procuring a booth, which was resolved when one of Sakeeta's friends from another fair sold his. It should have taken them longer to get accepted and find a shop, according to Sakeeta, but in a series of coincidences, it did not.
"It was all happenstance," Sakeeta said, "It turns out that the major apothecary at TRF had retired just before they received our application, which is why it didn't take us three years to get in. They were looking for a replacement for their existing apothecary when they got out application. So everything was just almost like it was ordained, everything was at the right time at the right place."
Like its origins, Estelril Apothecary's products are considered a fortune to many customers because of its quality and price. Many lotions, shower gels, and massage oils, for instance, are sold for $12 and bath salts for $8.
"I'm not here to make money; I'm here to help people," Sakeeta said, "I could charge more for my products, and they'd still sell. That's not what I'm about. I'm trying to make it as low cost as I can because I know my products help people."
This consumer fairness is why many of Sakeeta's peers call him "the Wizard." For Sakeeta, it's humbling yet metaphorically accurate.
"Everybody says they're magical," Sakeeta said, "I'm a positive thinking person, and I believe in visualization. And I do visualize what the products are supposed to do as I make each item. So from that standpoint, yes I do feel they're magical."
From Faerie Queen to Lady of the Court
Ren Fest Staffer embraces new role, shares magic with children
by Unity LaRouche, Willis High School, Second Place, News Story
Wake up at 6 AM. Get dressed. Go to work. Alicia Barnhardt has the same morning task as many other hard-working Americans. Though one may argue that her routine isn't so usual.
Barnhardt exchanges a business casual skirt and blouse for an Elizabethan gown or the majestic wings of a faerie. Her makeup is is heavier, highlighting the mirthful face of Titania, Queen of the Faeries. Barnhardt's dress may seem unusual, but it isn't so surprising after learning she works at the Texas Renaissance Festival. Each fall, she passes on a bit of magic to the children she meets, brightening their day.
"I think one of the very best things about working for the festival is the fact that I get to interact and socialize with so many little children," Barnhardt said. "I get to make them believe in something, and it inspires them to push themselves further in life than they ever thought was possible."
Barnhardt's normal character is the Queen of the Faeries, Titania, from William Shakespeare's "A MIdsummer Night's Dream," whose personal strength and infinite love make her a role model for herself (Barnhardt) and her audience.
"She's a very strong-willed individual and that she has an admiration and love for children that is unbounded," Barnhardt said.
Barnhardt has had plenty of practice bringing the majesty of the faery folk alive, and has begun to branch out, exploring other, more historical roles.
"I have now been playing this role for 6 years out of my duration at the festival, but I have been a faery for 8 years," Barnhardt said. "Playing Elizabeth Stafford was an experimentation to try something new for school days."
Barnhardt's experience in theatre has allowed her to immerse herself in these diametric roles and successfully audition to participate in the fair for the last nine years.
"I was an avid theatre kid in highschool," Barnhardt said. "In the spring you audition and then the art director gives you your part."
Despite her love for her craft, Barnhardt admits that sometimes it's all a little much, with her extensive makeup and the heavy daily-preparation required of her job.
"Let me tell you there's mornings where you are like, 'can I just go back to bed?' " Barnhardt said.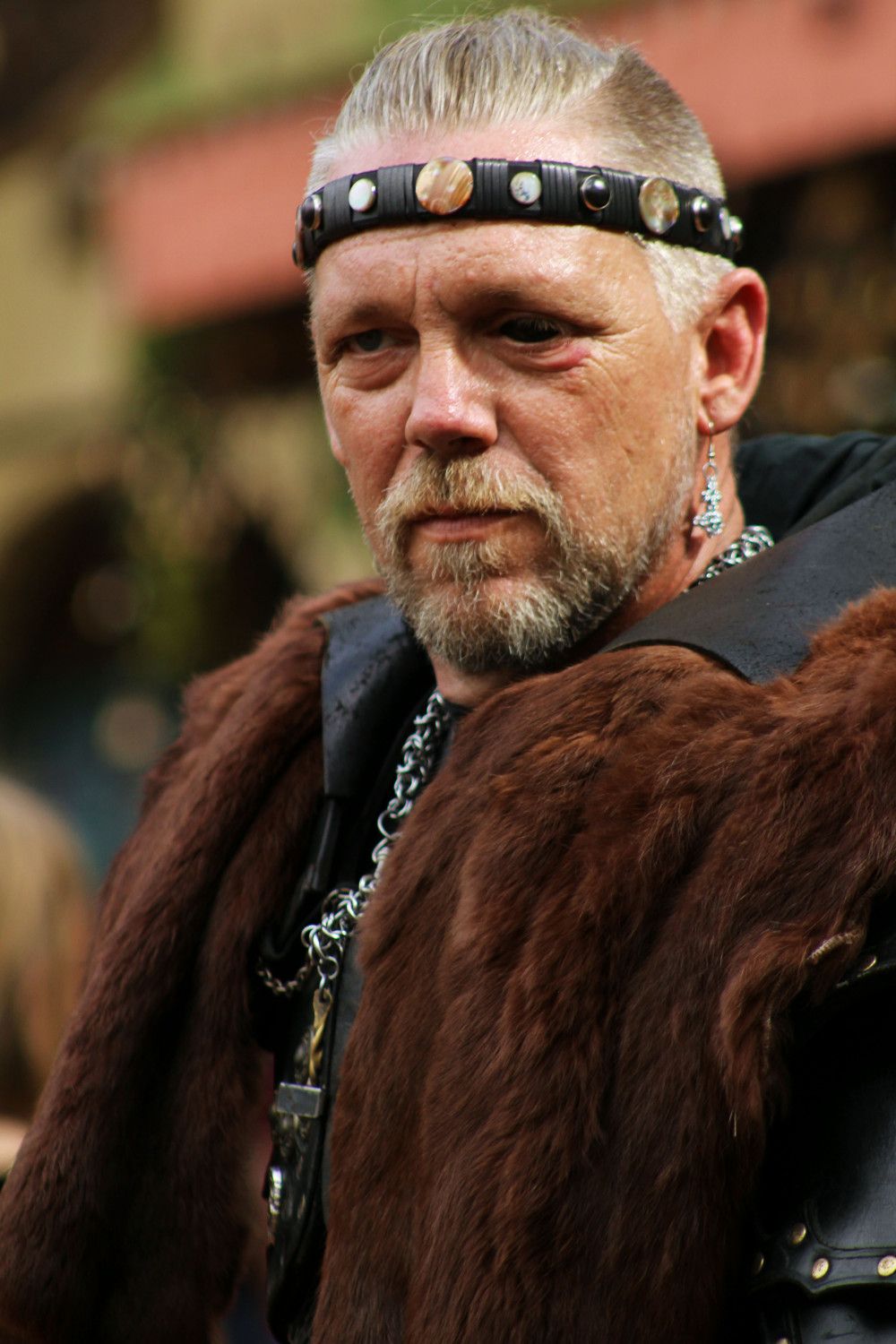 Medieval Madness
Students attend RenFest
by Joshua Mica, East Bernard High School, Third Place, News Story
The smell of medieval food, the sound of trumpets and drums in the air, and the sight of people dressed as if they are living in the 1400s. This is the Renaissance Festival. On November 1st, students from East Bernard High School traveled to the Renaissance festival to experience the medieval way of life of the early 2nd millennium.
Here, the students learned about the daily life of a citizen during this time. They were educated in the concepts of wizardry, mythology, tradition, and the daily diet. "We learned about the different cultures throughout the day," junior Whitney Stavinoha. "It was really fun to see how people lived over a thousand years ago. I can't wait to go back."
In addition to learning about the cultures, students also participated in various activities, including knife and ninja star throwing, long bow and rifle shooting, and sword fighting. "Before we started throwing the knives and ninja stars, they showed us the correct throwing form," junior Keaton McDonald said. "After that, I was nailing those knives into the targets set out for us. For getting one to stick into the target, they gave us a free kiss card, letting us give that to a person of our choosing and they would have to kiss us. I was really nervous!"
The students left at the end of the day feeling content with what they experienced that day. "I was really happy with how the day went," junior Rylyn Walters said. "I already have tickets to go again, and I can't wait!"