One of the things that makes for a great theme park experience is strolling street characters, whether it's the mouse at a certain unnamed California fantasy land, or our very own King and Queen here at TRF. Those of us who have been privileged to play those street characters thrive on the one-one-one interaction, whether it's a photo op, performing a card trick, or getting a patron to play a game. It's really cool when we get recognized outside the faire grounds- our very own Spanish joust maiden was recognized at her job this week!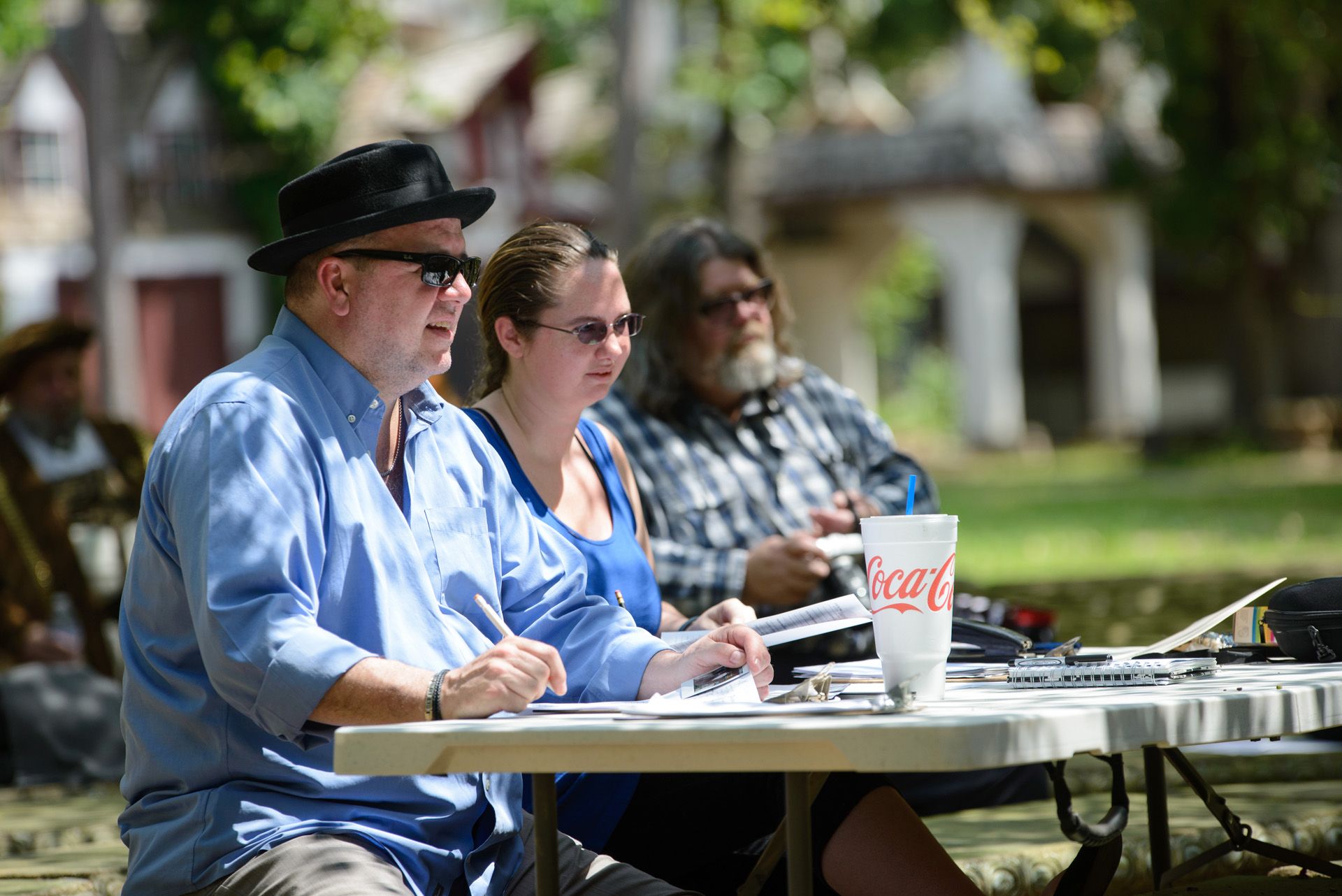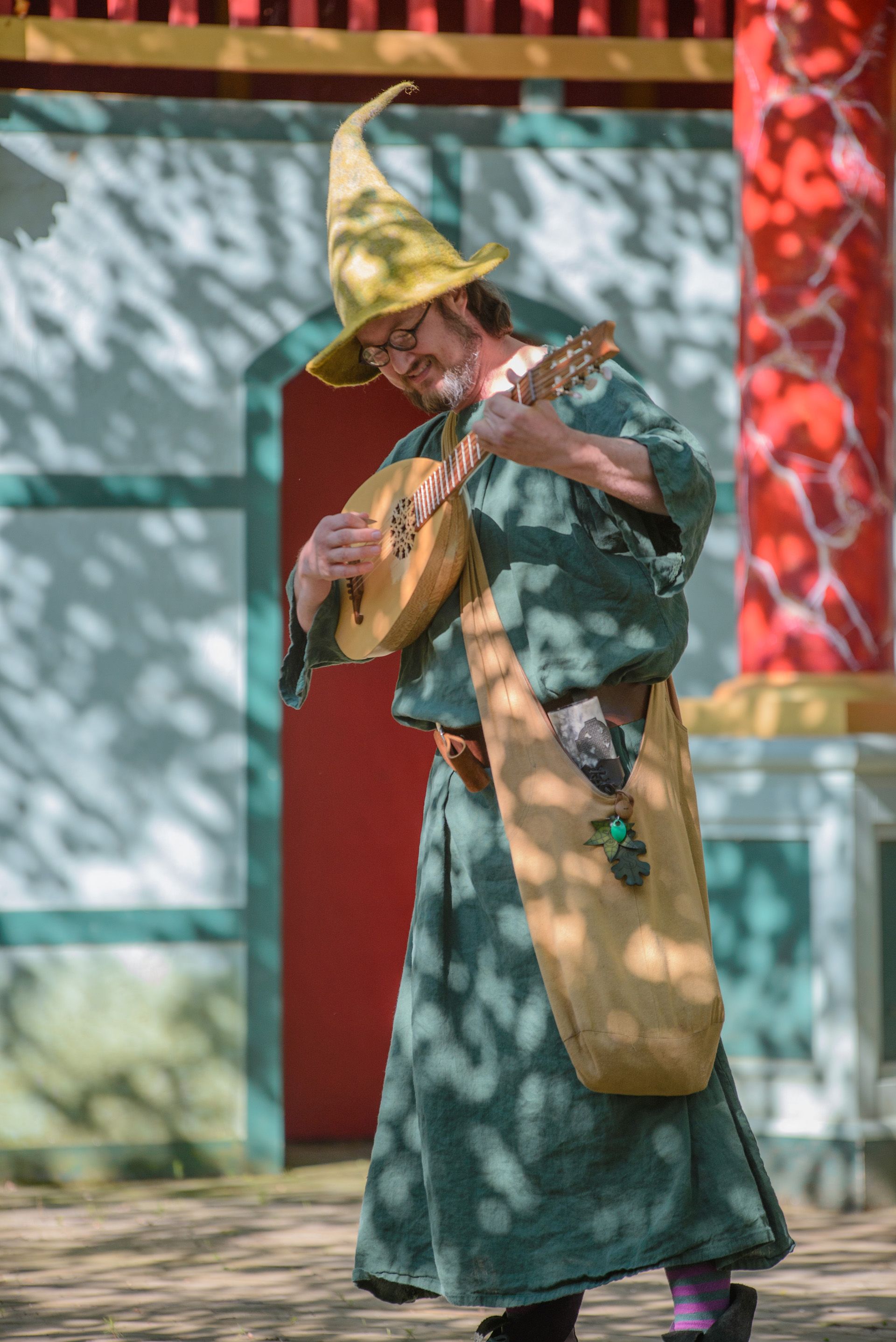 The journey to being a street performer at faire begins with auditions. For the last two Saturdays, TRF's Globe Stage has been the setting for hopefuls who come to play improvisation games, try out accents, and experiment with physical choices for possible placement in our Performance Company.

Some aspiring TRF performers spend years honing the unusual and often arcane skills needed to transport 21st century audiences back to the days of knights, princesses, and wandering troubadors.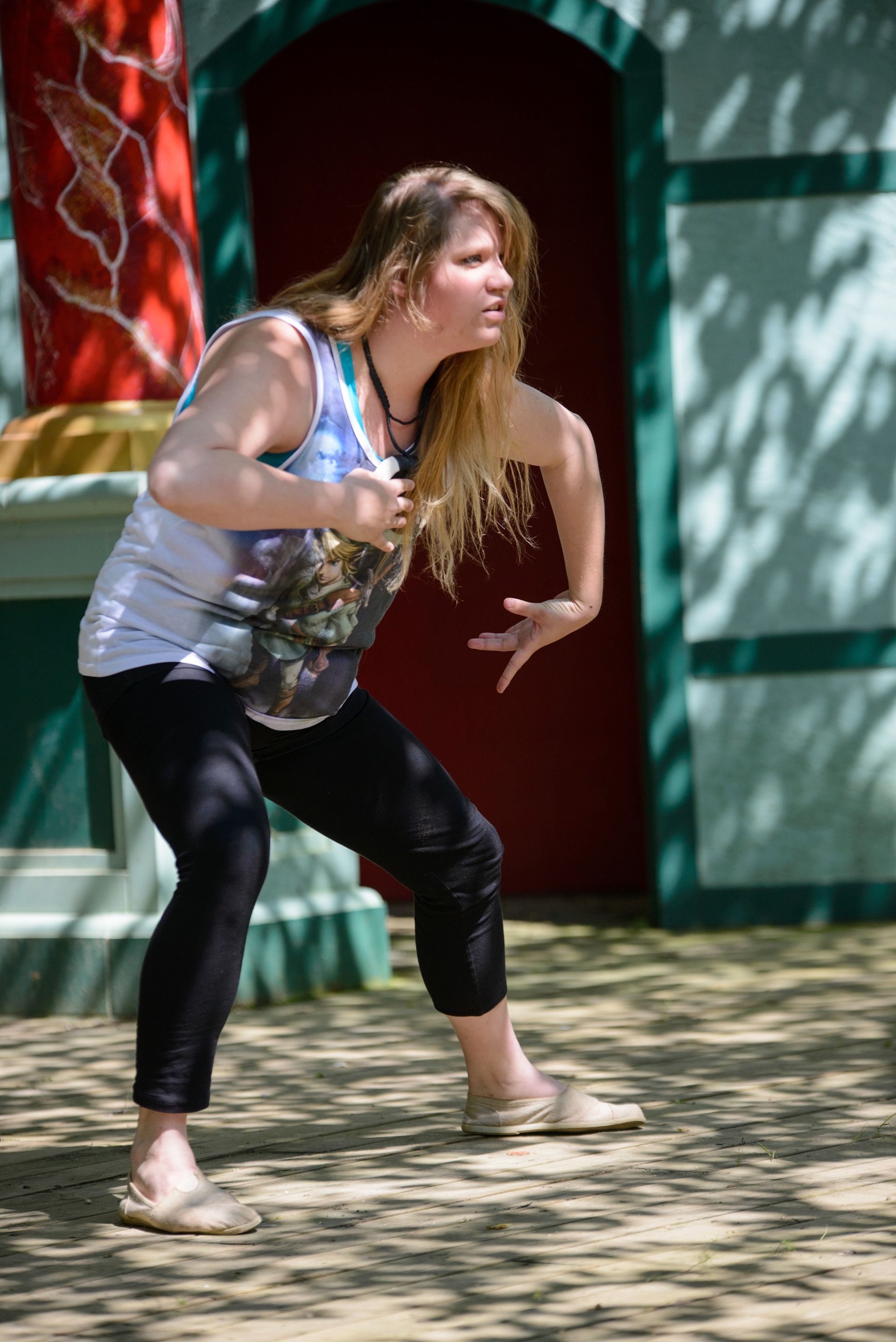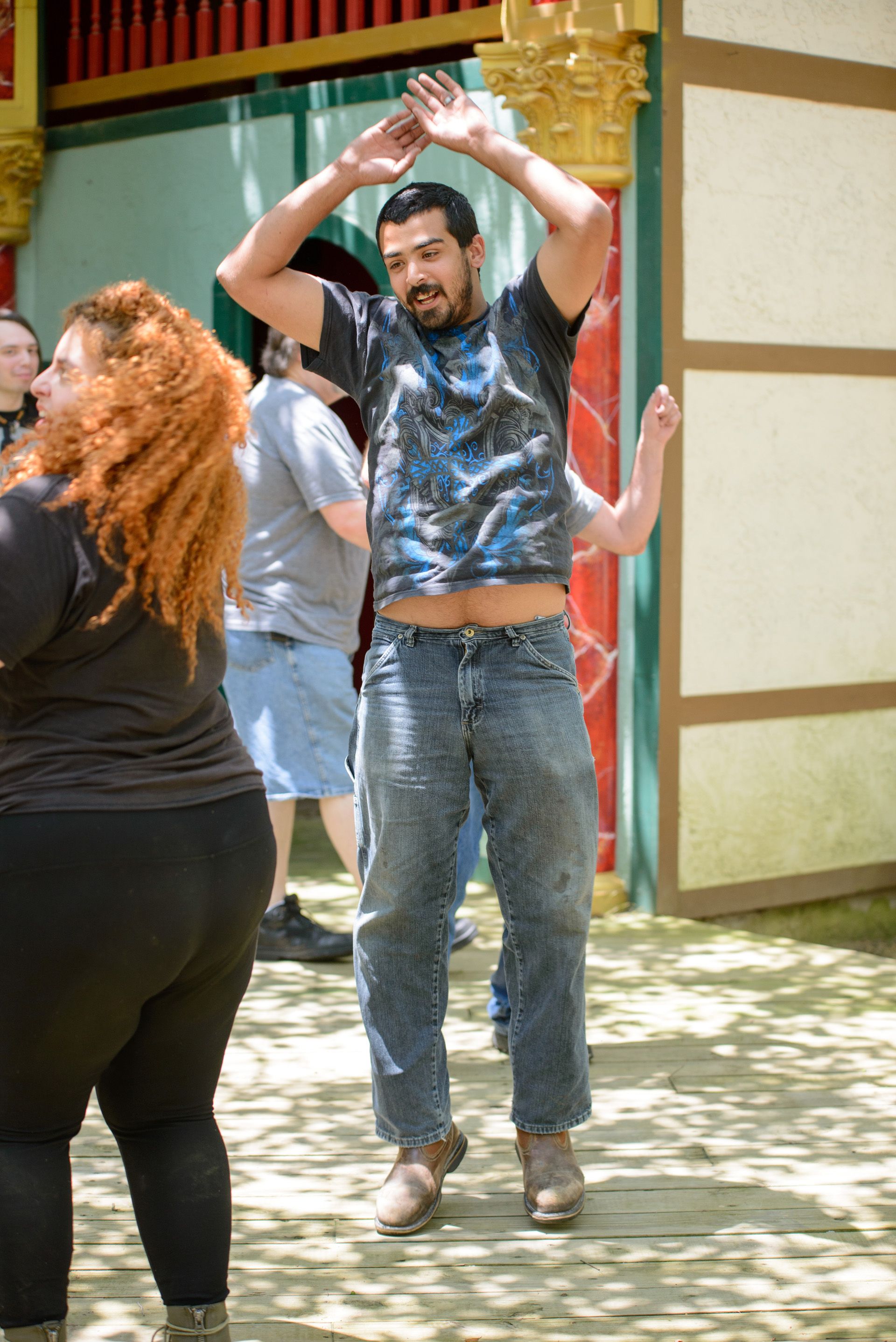 We'll be following the Performance Company throughout their process- from casting to character development and rehearsal, and into the 2015 season. We know there will be lots of fun characters for you, our patrons, to interact with this fall!
Do you already have a favorite character? Tell us all about him/her!