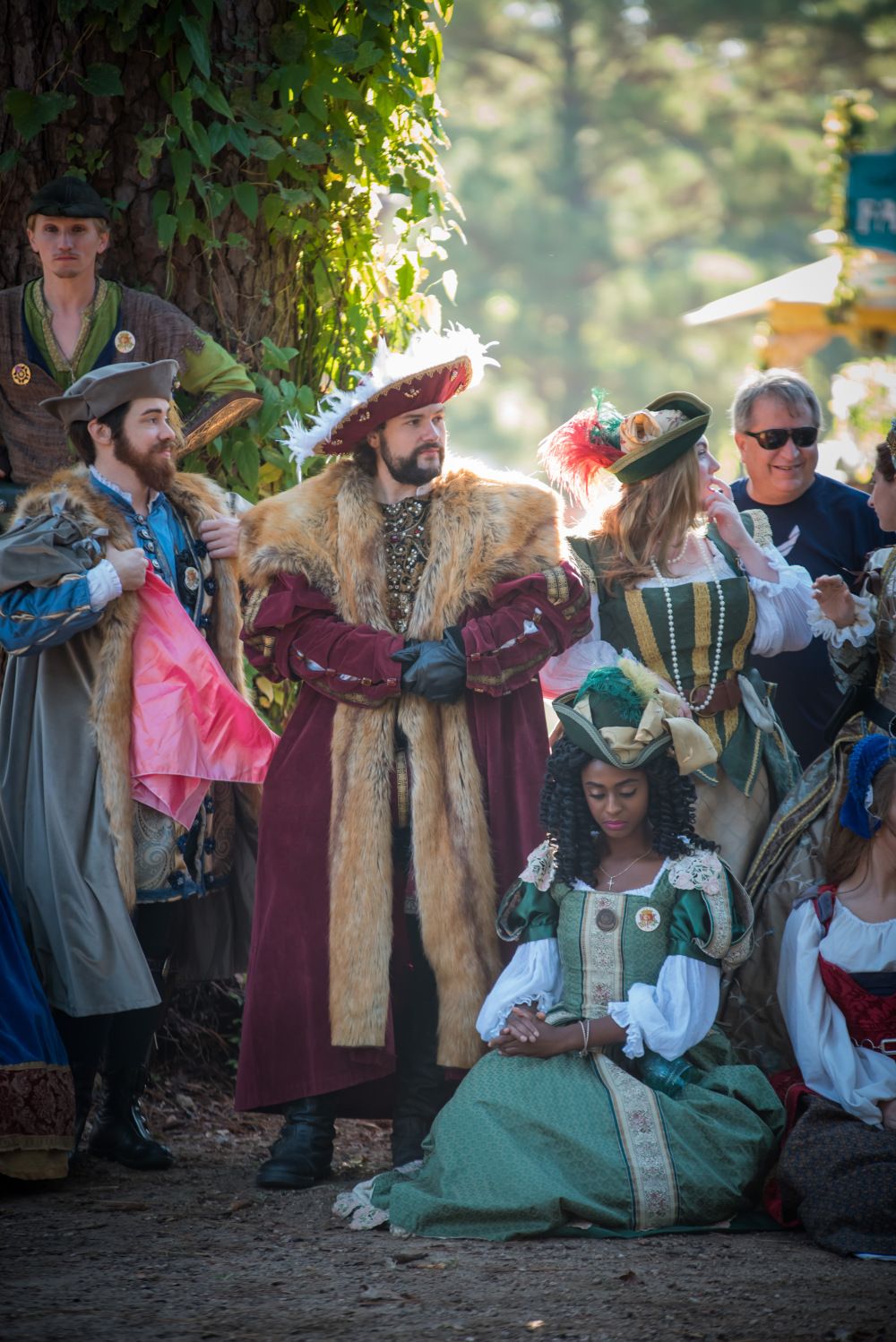 The most timey-wimey, wibbly-wobbly court you will meet in New Market is undoubtedly the English. Um, French. Er, Frenglish? Englance? When you have the Doctor in your court, anything can happen! As a Time Lord, the Doctor has proven to be a very interesting addition to the festivities, and although desperate to find his Tardis, manages to entertain the court in his role as the chief alchemist.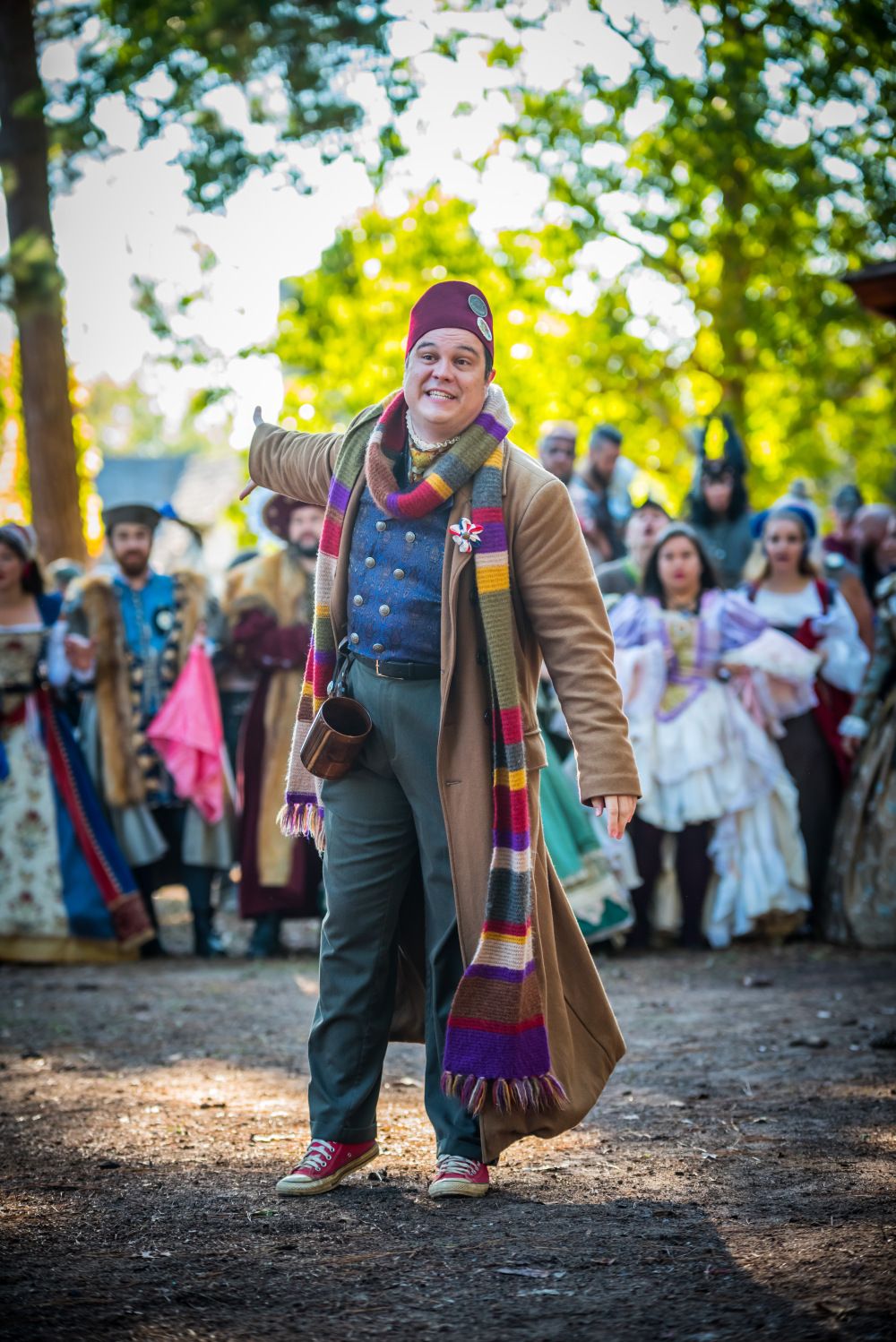 Thanks to losing a bet to the king of France, King Henry VIII is taking care of several French princesses. The Princesses Madeleine and Margaret of Valois have come, with Madeleine sharing her love of dance in the lane near The Globe, and Margaret showing her martial spirit as she encourages her knight at the joust. They are accompanied by the beautiful (and rich!) Lady Vivienne LeBouff, who also enthusiastically leads her fellow Frenchies in supporting their side at the joust when not gossiping or spreading fashion advice.
The English court of course revolves around their adored (or else!) sovereign, Henry VIII, by the grace of God King of England, France, and Ireland, Defender of the faith, and of the Church of England and Ireland in Earth supreme head. Whew. Having lost his beloved Jane, Henry finds himself once again a single man. Henry's eldest child, Princess Mary, is once again in her father's good graces, and is a gracious ornament to the court. Time will tell if she is able to stay in favor with her volatile father.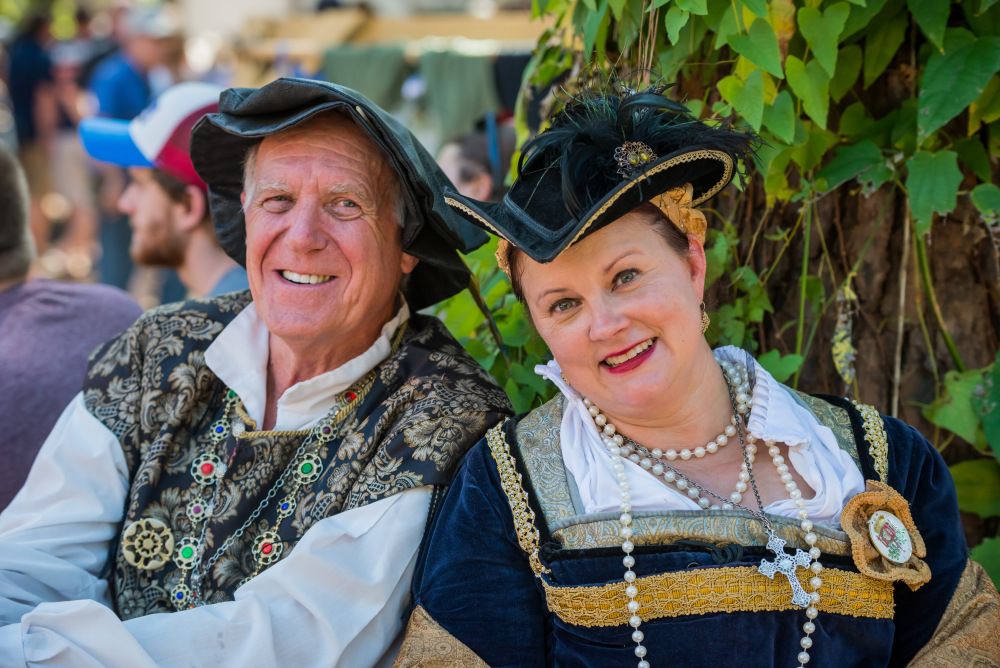 His former in-laws, Sir John and Lady Margaret Seymour, keep a close eye on all the court doings, with John ever-ready to tell a tale of his exploits, and Margaret busy with planning for tea and watching their grandson Prince Edward. Alas, lacking a title, they will enlist visitors in their quest to receive one from Henry. Henry's niece, Lady Margaret Douglas, has joined the court from her home in Scotland in order to spread her love of haggis, whiskey, and making fun of the French. She and Henry's former sister-in-law, Jane Boleyn, Viscountess Rochford, will cheer for the English champion at the joust. Lady Rochford is well known for her love of merriment, and is always up for, how do you say, a good time.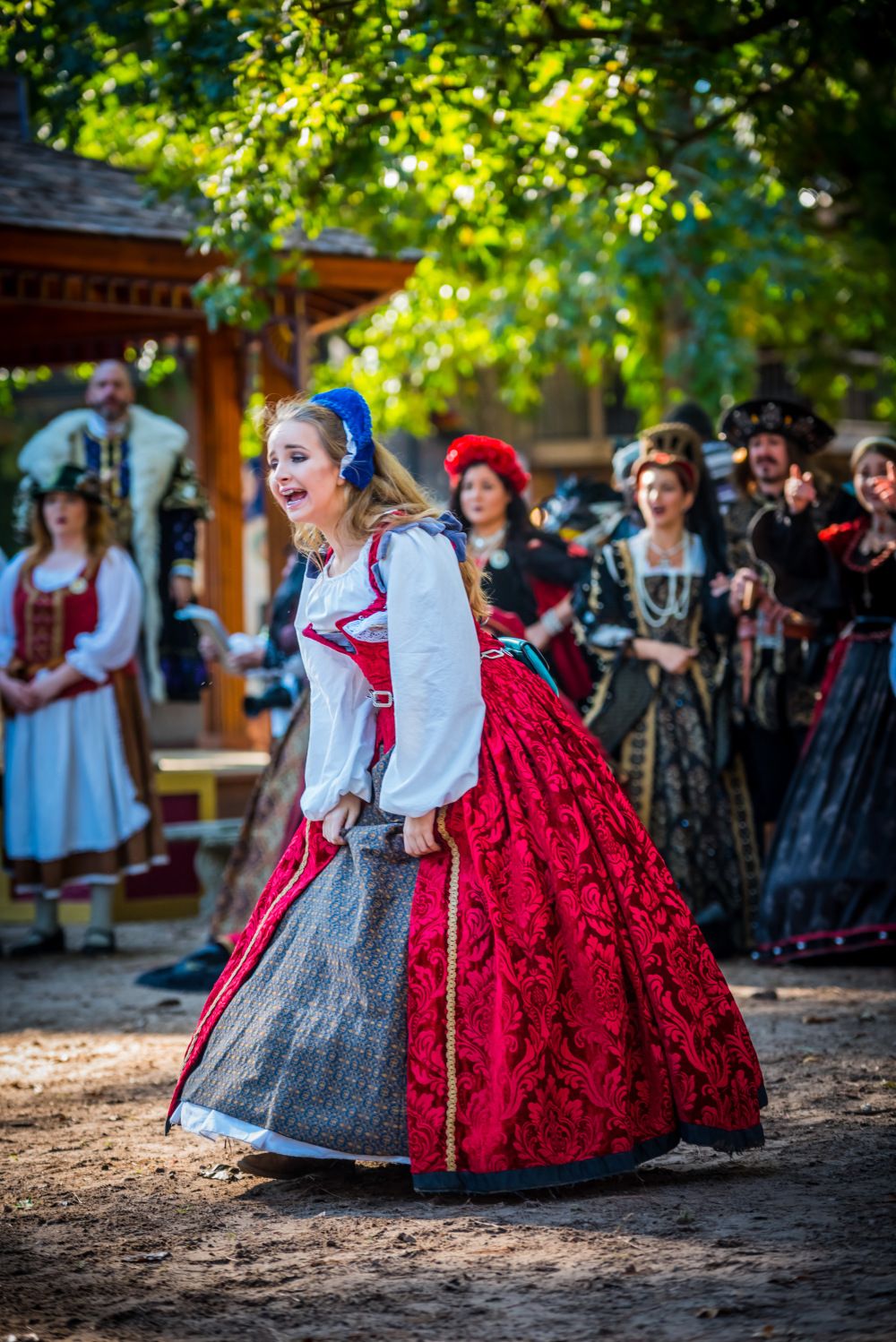 Lovely and ambitious, Lady Lucy Somerset seems particularly interested in Henry's search for a new wife. The wife of Henry's physician, Lady Margaret Bacon-Butts, is an enthusiastic lover of all things bacon and can be seen having a chin wag with Lady Seymour as they discuss the scandals of the day.
Clad in scarlet and busily marrying happy couples, the jovial Bishop of Bath and Wells is often in procession with the joyful wedding parties as they parade to their marriage venue.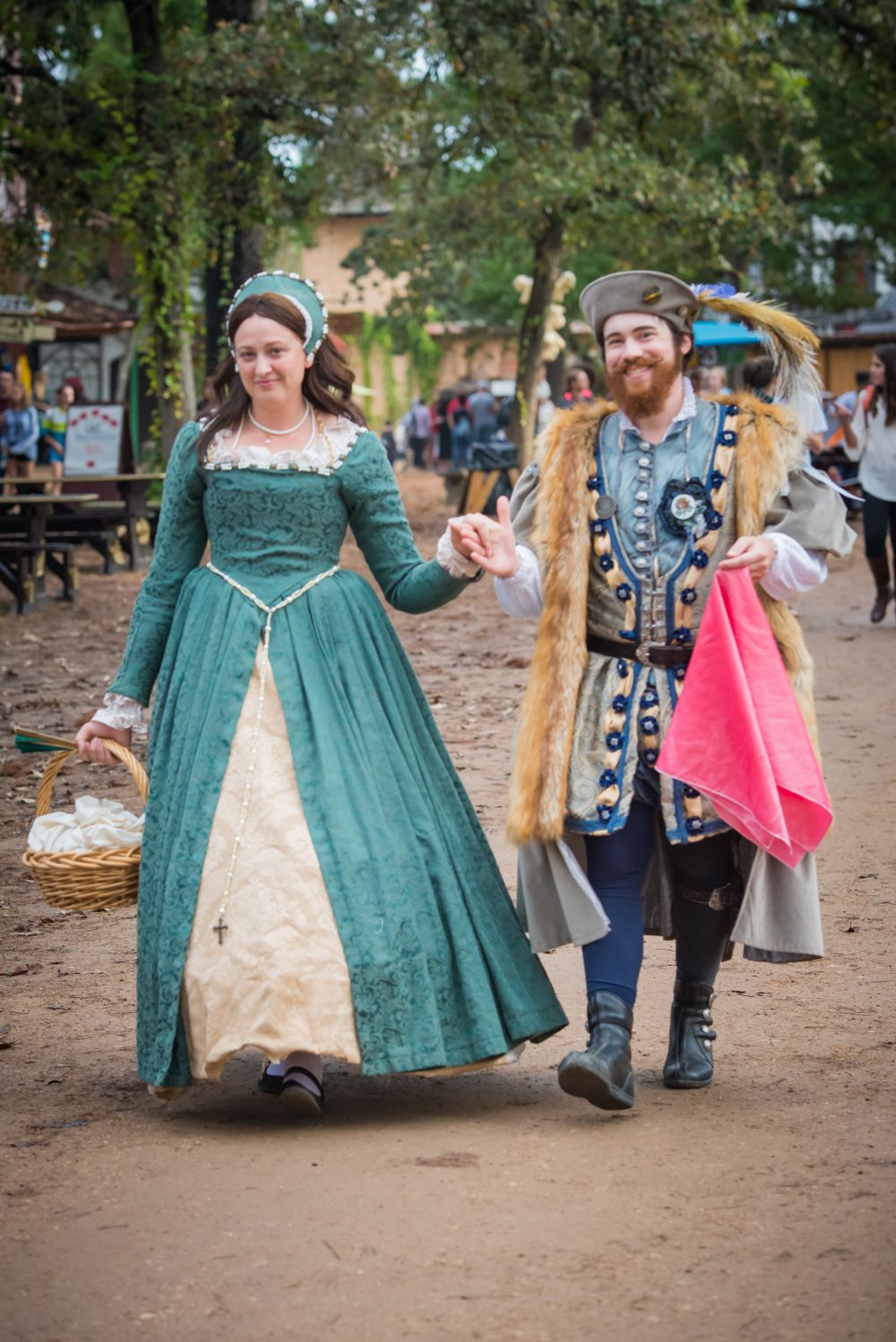 Although most often found at Dance School, the brothers Howard, His Grace Thomas, Duke of Norfolk, and his younger brother Edward come to visit their friends and family in the English court as often as they can. As Lord of the Dance, Thomas is called upon to help with court dances, while Edward is always up for a romp with his old buddy "Hank", as he calls him.
Barring their attendance at a wedding, the hospitable English serve tea at 3:30 and invite all and sundry to come and sip some Earl Grey and nibble a Jammie Dodger.