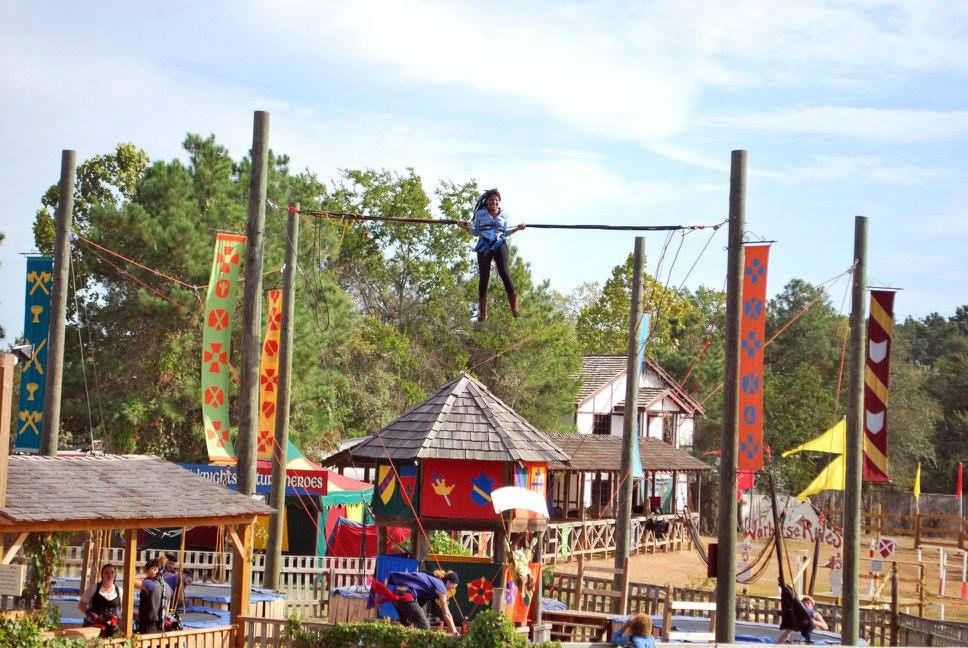 A favorite entertainment of young and, well, less-young, is the bungee jump! With two locations, one near the jousting arena and the other in Dove Meadow, near the stage where Tartanic plays, there are plenty of harnesses for all.
The staff does a great job here, a patron shared the following story toward the end of last season:
"My five-year-old had been wanting to jump on the bungees every time we attended during the season, and we promised him a try on the last weekend. When the time came, he handed the money to the attendant, super excited, and started putting on the harness. But he became really scared when he saw close up just how high the other kids were jumping. The young guy on the trampoline tried to comfort my boy, but he just couldn't do it. The staff were so nice to him, they didn't make him feel bad at all for taking off the harness and jumping to the ground. Hopefully, he'll be ready to try again next year!"
Not only do we have fun attractions, but we also have great staff manning them.
What's your family's favorite ride at TRF? Share your stories and photos!
Featured photo by 2015 School Days Photojournalism contest winner: Emory Irvine, Pin Oak MS