Goodly Folk,
Our Fall Festival is fast approaching and all of us are engaged in preparations for our Sapphire Anniversary. For 45 years the Texas Renaissance Festival (TRF) has bid the summer heat farewell and welcomed the cooling breezes of autumn. I am looking forward to those cooling breezes. However, it is still July and there is so much yet to be accomplished, even for a King. Several projects begun in the Spring have been successfully completed. It is important to acknowledge the accomplishments of TRF's hardworking, dedicated staff and as well as its founder and first King of the Realm, George Coulam. So, I intend to do just that.
The founder of TRF, George Coulam, has dedicated 45 years to the creation and nurturing of the Texas Renaissance Festival. At 82, George is involved in all the functions of the festival. He works with his personal assistant, Jennifer Pierce, and his entire staff to ensure that every aspect of the Festival fulfills his vision. Earlier this year George turned his attention to the Fields of New Market Campground. Many of our guests have camped at TRF for over 30 years. These folks have formed themselves into clans, crews, and groups leading to lifelong friendships. They have become steadfast friends and patrons of TRF. A great many have become King's Season Pass holders and have supported the campground from the beginning. There are stories of these people reaching beyond their own groups to lend a helping hand to patrons and campers in need of assistance. George decided to show TRF's appreciation for their friendliness and support. I was fortunate to attend when our goodly George did meet and speak with the leaders, representatives, and individuals of these many crews, clans, and groups. All shared their stories, concerns, and hopes for the campground's future. These conversations have led to new additions to the Fields New Market Campground. George turned to trusted Horticulturist, Shane Roop, to accomplish this mission. Shane Roop has worked a decade with George at TRF and the Stargate Manor Arboretum, where he also works as the Site Manager. Stargate Manor Arboretum is George Coulam's personal legacy project, which encompasses a vast area on his estate. George's lifetime of travels and experience, his love of beauty, architecture and sculpture have culminated in an incredible, diverse and eclectic display. I hope to share more about this "love project" in future installments.
So, George and Shane scouted a proper location for a new Royal Bonfire. Upon finding the perfect place, Shane got with his counterpart at TRF, Site Manager, Tim Politz. Tim has worked several years for TRF. He and his crew maintain the entire site all year long, quite simply the festival could not happen without their daily, dedicated and exacting care. Shane and Tim assembled their crews and went to work clearing and grading the area. They added crushed rock and brought in great stones to encircle what will become the Royal Bonfire. They then created the area outside of the fire pit to create a space large enough for dancing, drumming or a fire spinning troupe to Perform (should one show up). Live Oaks were chosen to surround the perimeter with two broad avenues lined with Mexican Oaks to serve as entrances to the Royal Bonfire.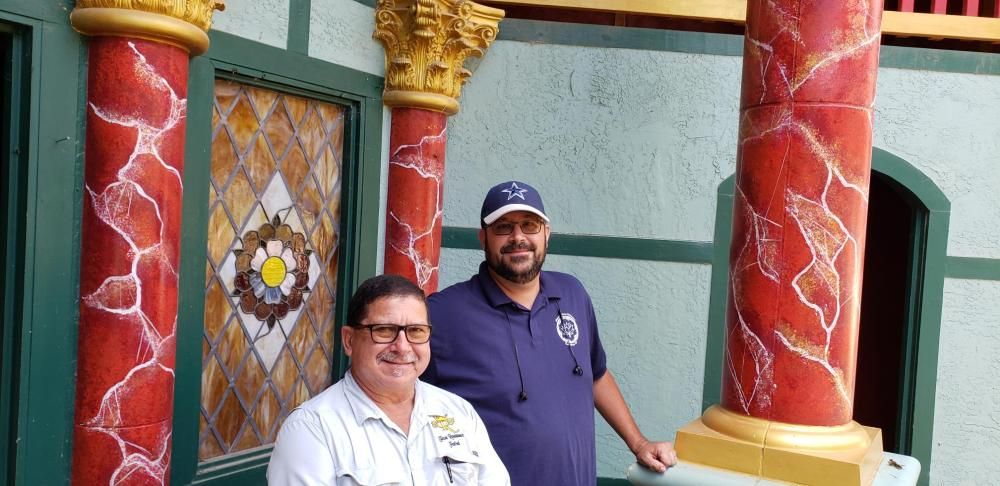 The clans, crews, and groups were permitted to claim areas as their own. As has already been announced, George hired a new campground manager, Sandra Hendrix, who has dedicated herself to creating the best camping experience for all. She has since met with many of the clans, crews, and groups and they have begun demarcating their fiefdoms. Good luck Sandy! And a great "Huzzah", to all those folks who have enhanced The Texas Renaissance Festival experience by helping us create a viable exciting camp life in the Fields of New Market Campground.
During a visit to the Magic Garden, it became quite apparent that the fairies of the garden needed a new throne to honor Titania, Oberon, and Mab. There are many artists who have shared their talents with TRF over the last 45 years, but few have been as prolific as "Jesse" Jose Trejo. Jesse has worked with the Texas Renaissance Festival for nearly 20 years. He started working for TRF in 1997 with his brother Mario (now TRF's head carpenter, mason, and welder). Jesse is now the lead artist of George Coulam's artistic team. Jesse and the team: Francis Lopez, Miguel Sanchez, and Rommel Ivan Sanchez assist in the execution of George's designs and artistic visions in a wide variety of mediums and skills for TRF and the Stargate Manor Arboretum. Working under George's meticulous care they have designed and built a new Fairy Throne. The throne's pedestal and seat are lightly colored with a sandstone finish. The throne's back is stain glass which rises majestically from its base and is accompanied by matching stain glass armrests. All this is accented with beautiful, "Copper Roses" created by Jo Lowe owner of Blaz'n Brazen Gallery. She one of the many talented artists with whom George collaborates to create beautiful unique sculptures and art. Many artists are featured every fall in their studios and shoppes at TRF.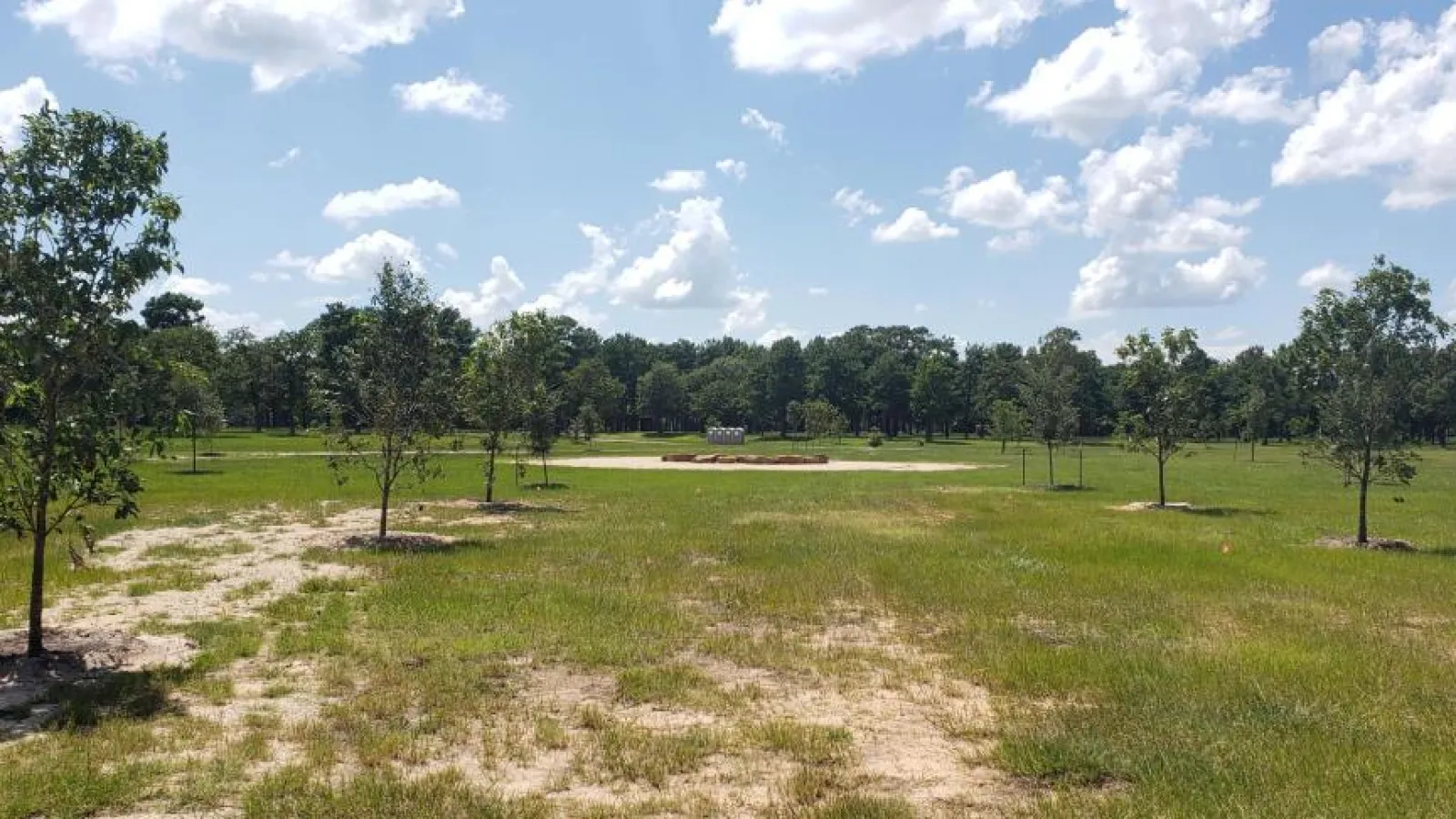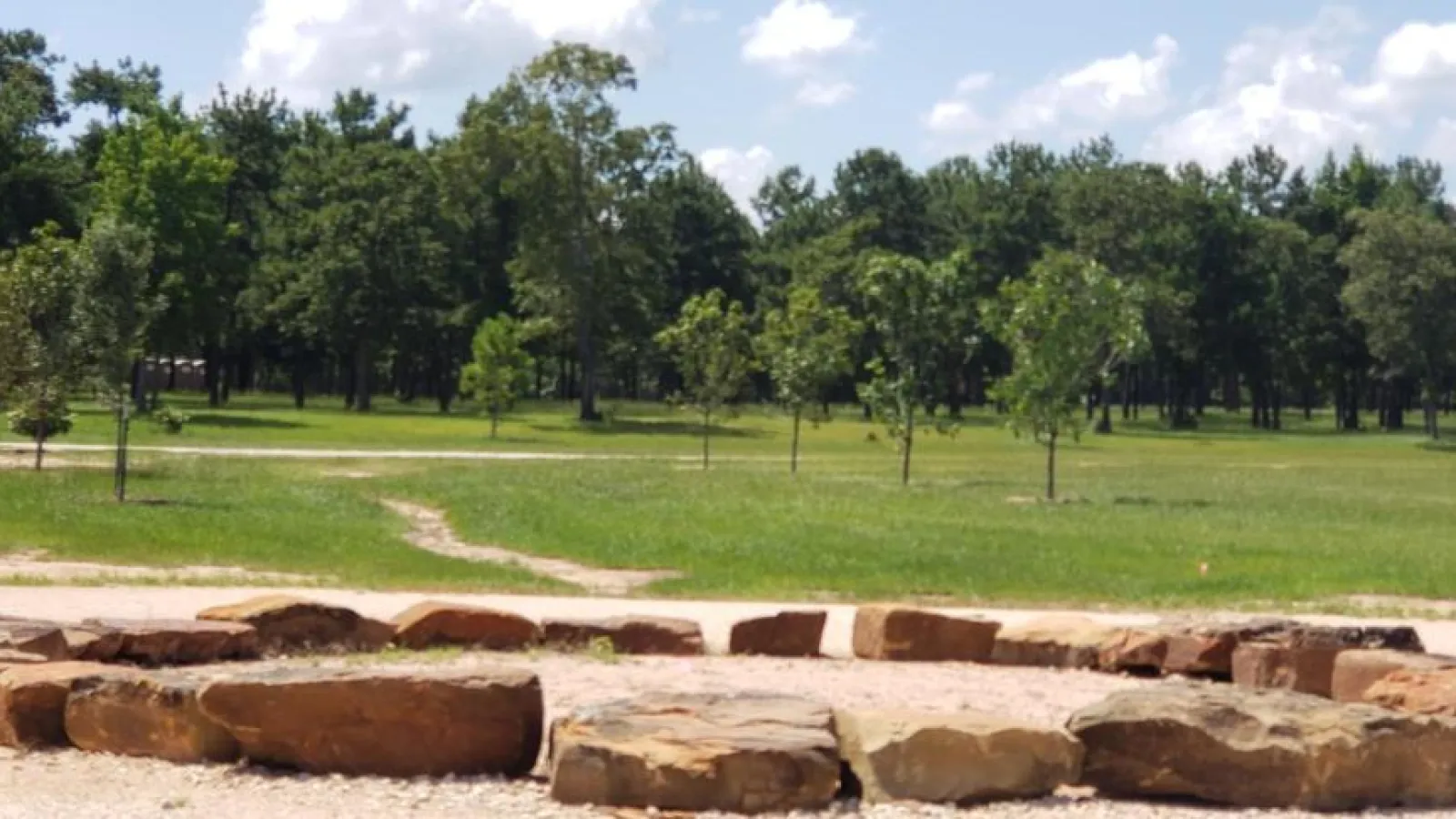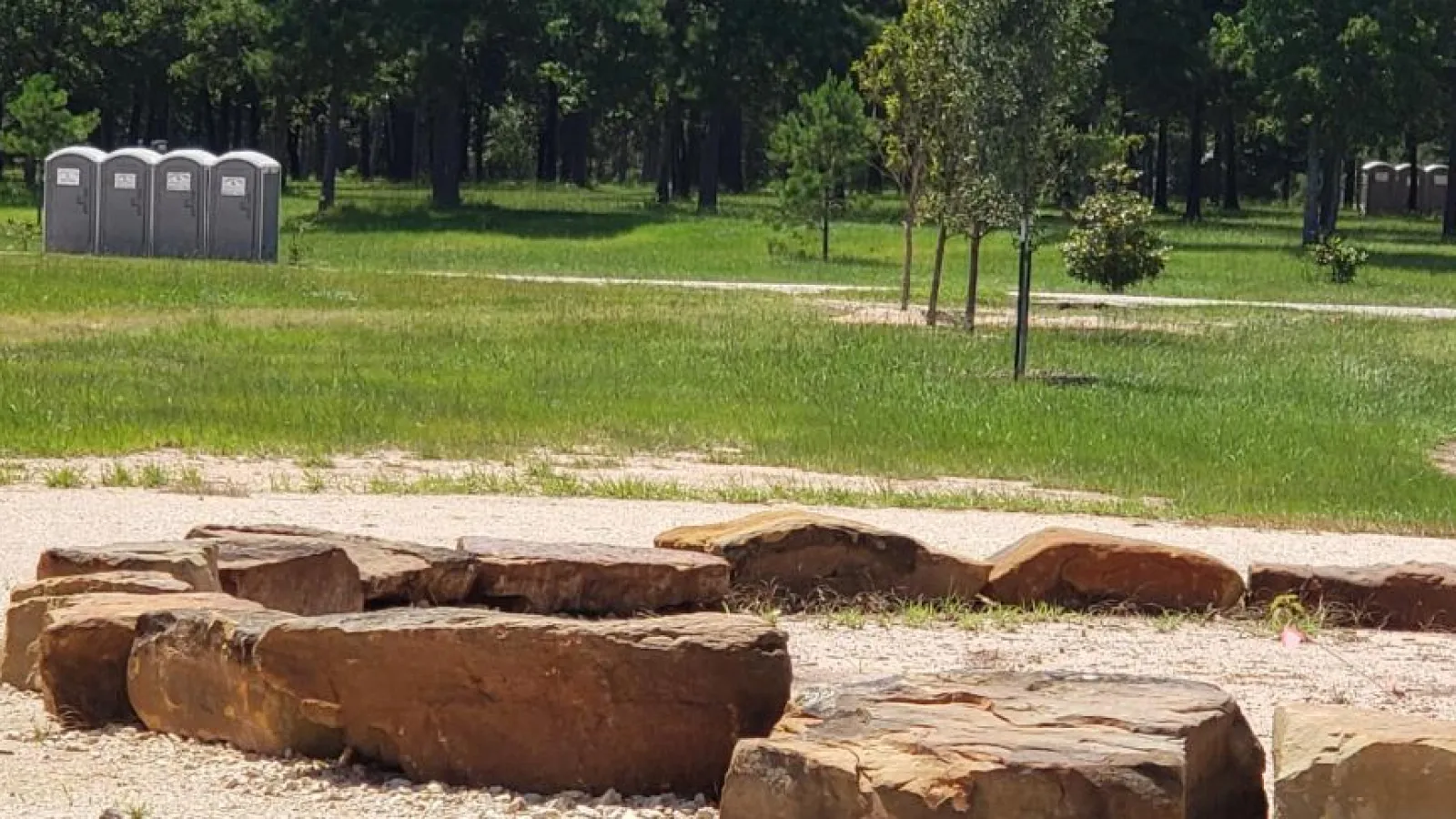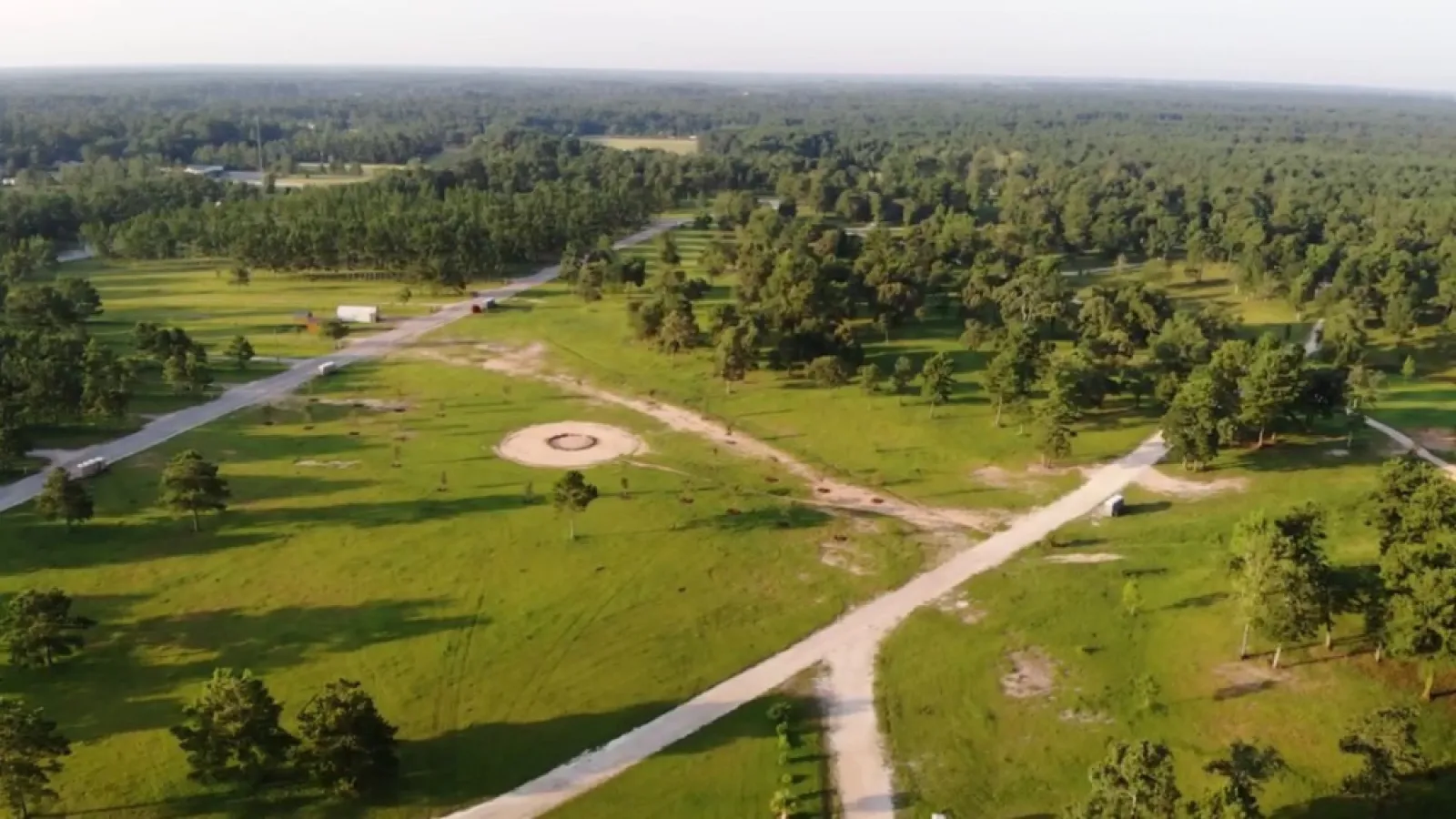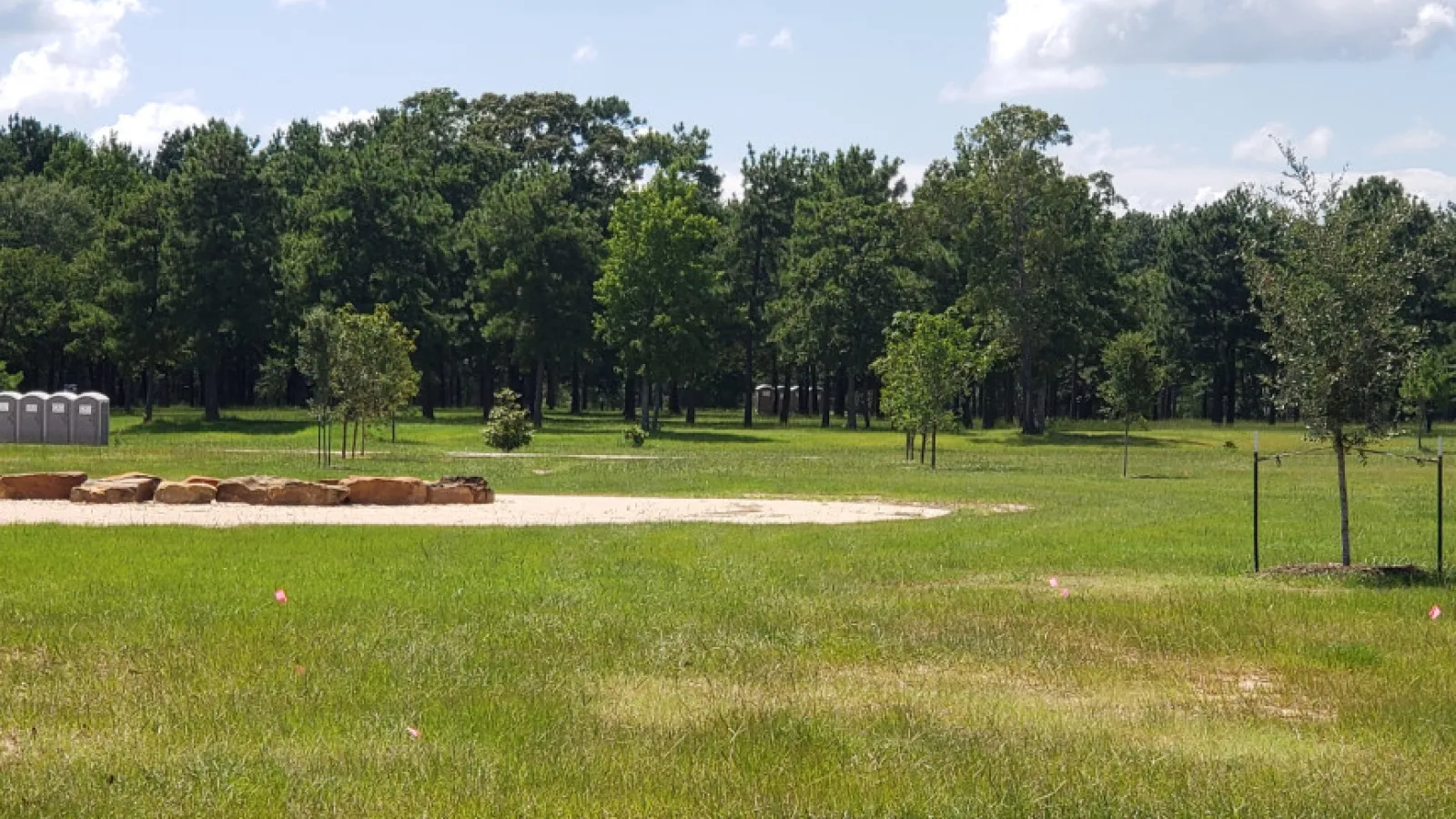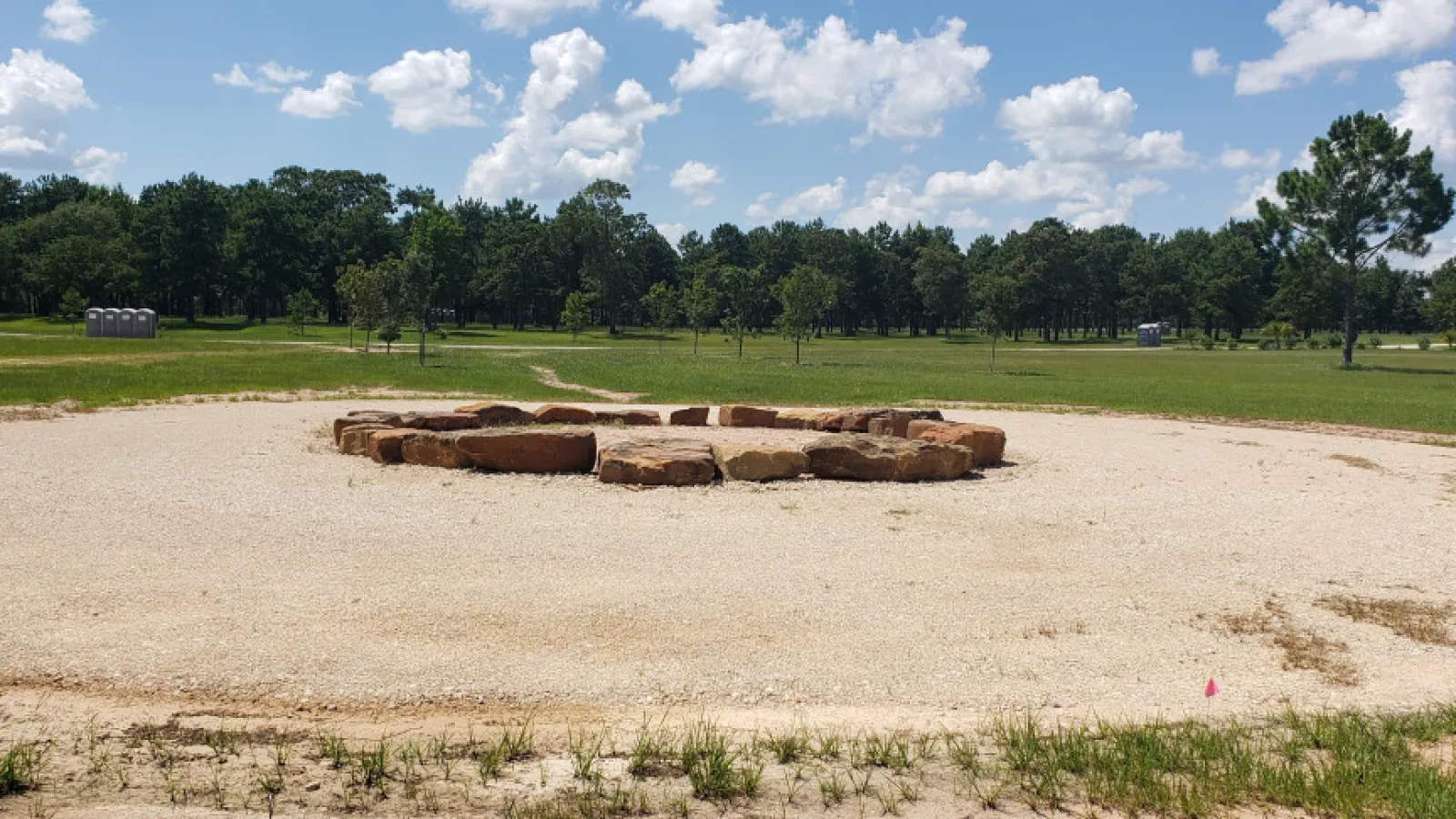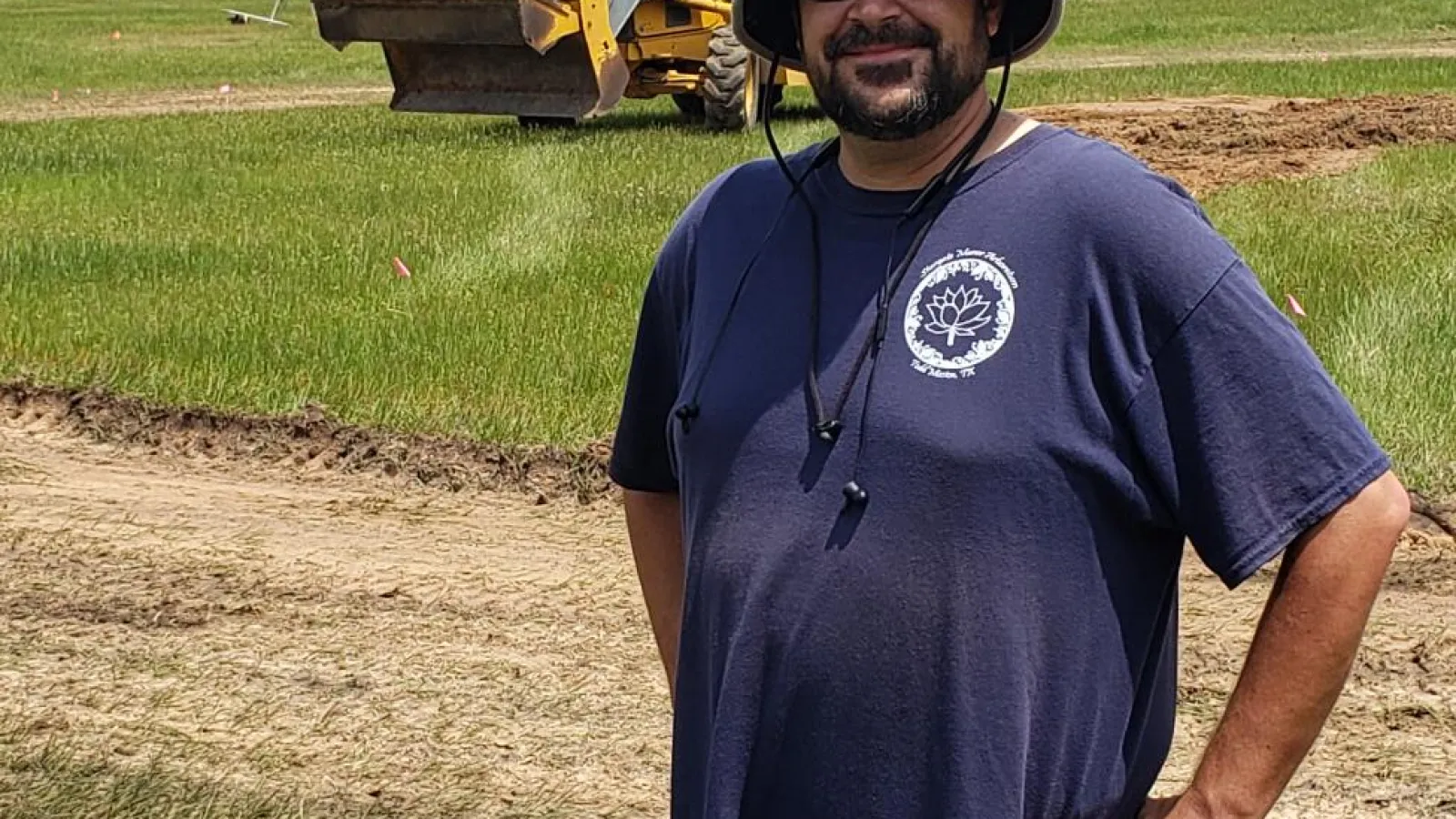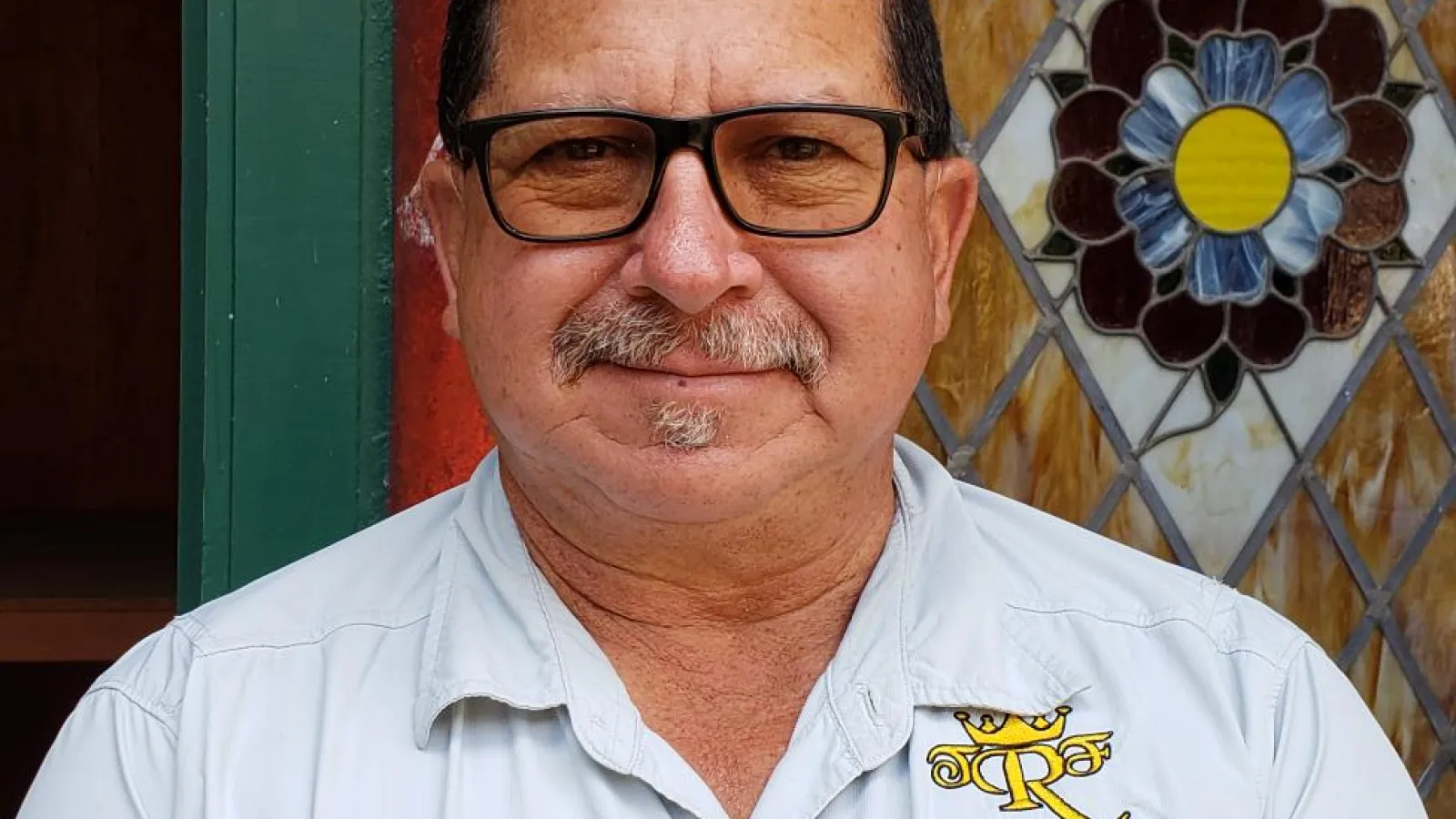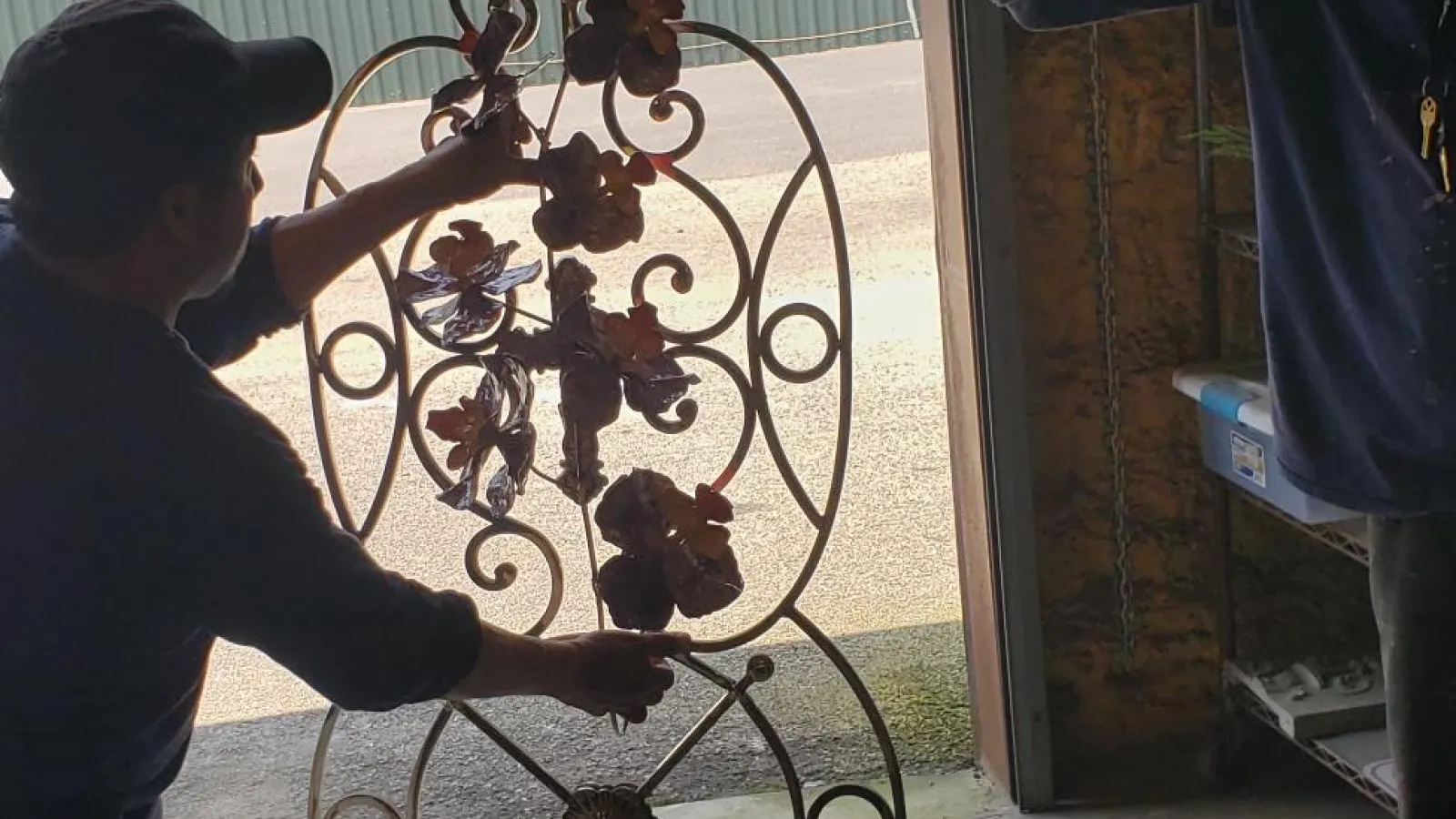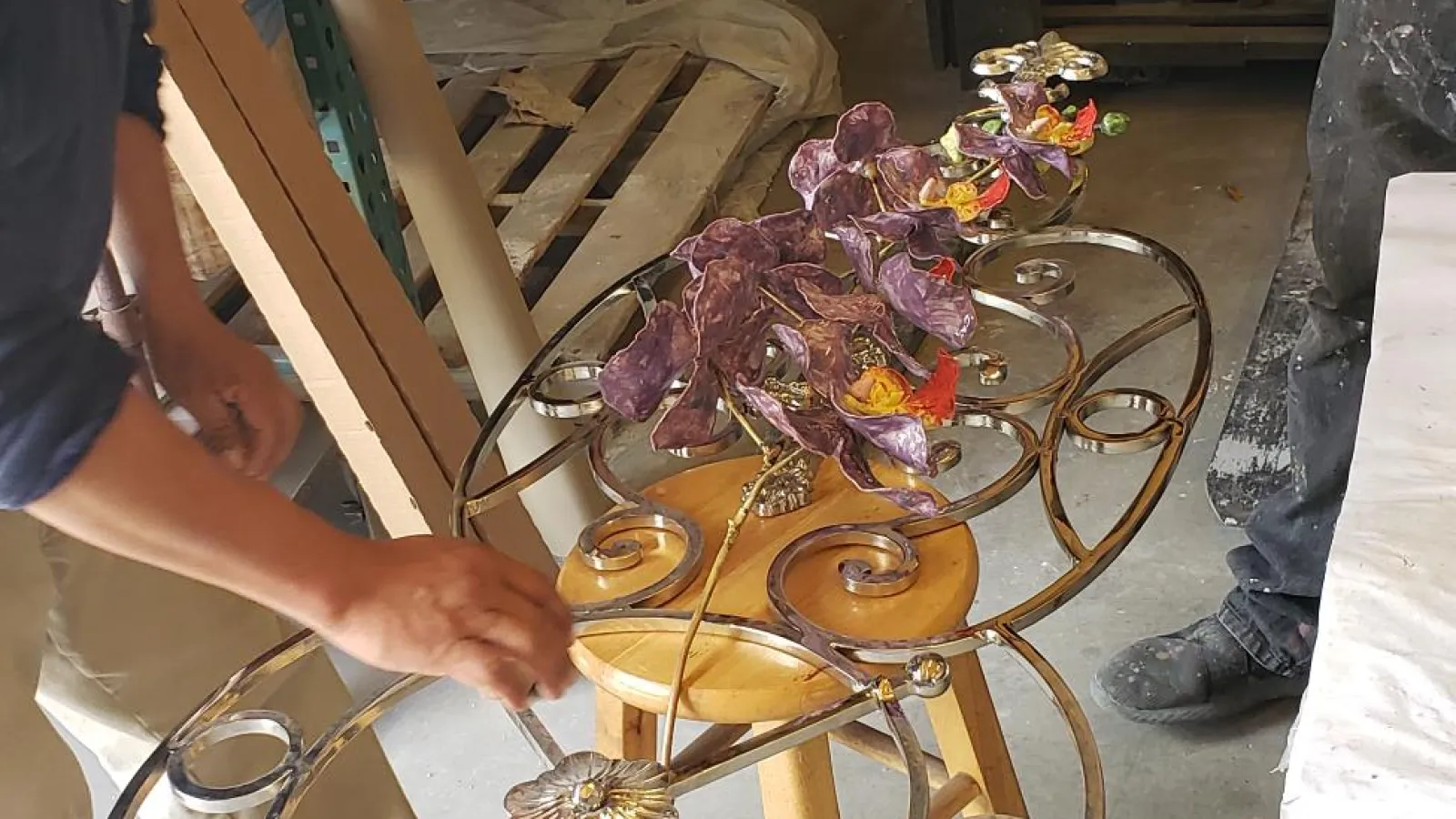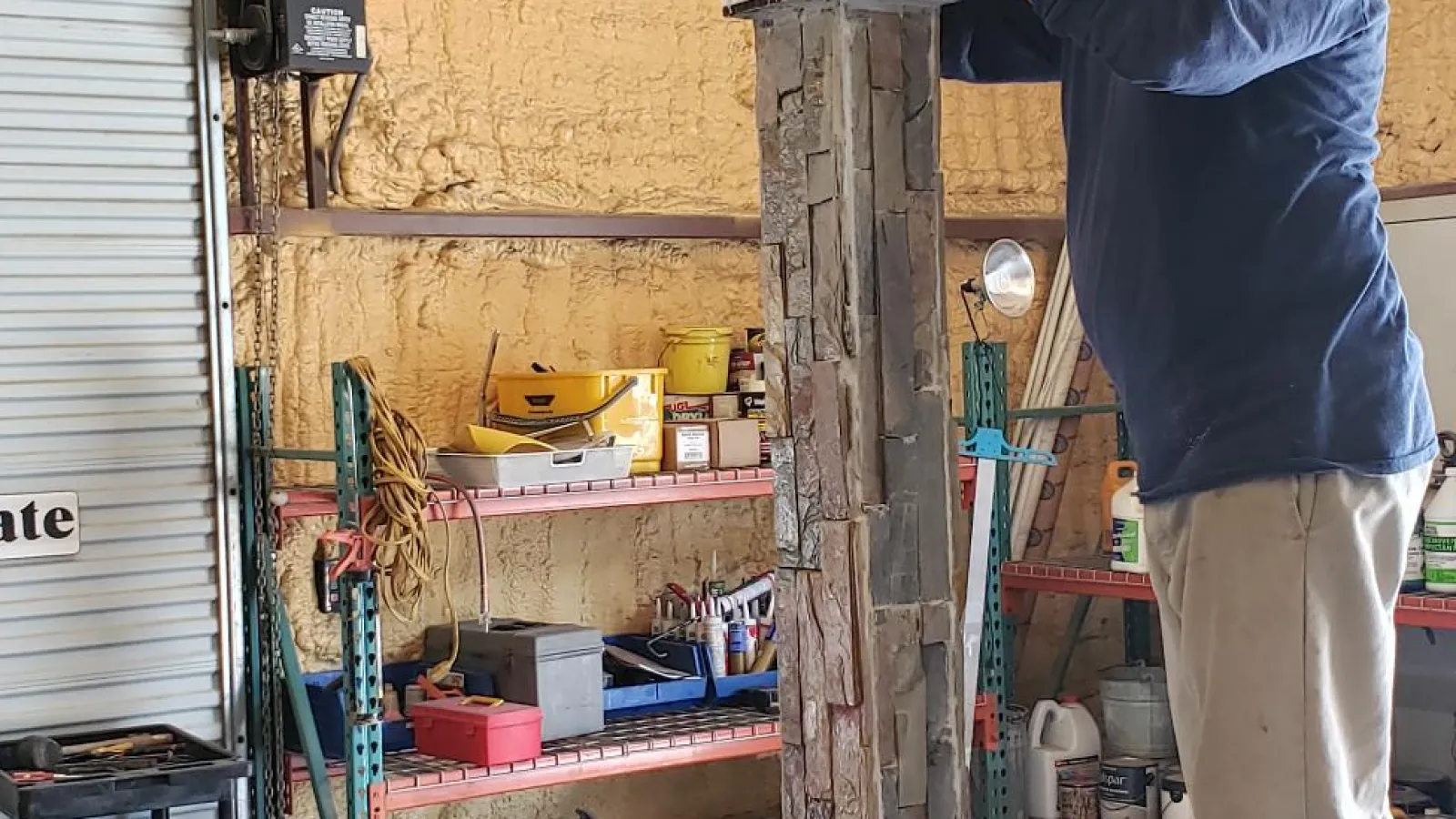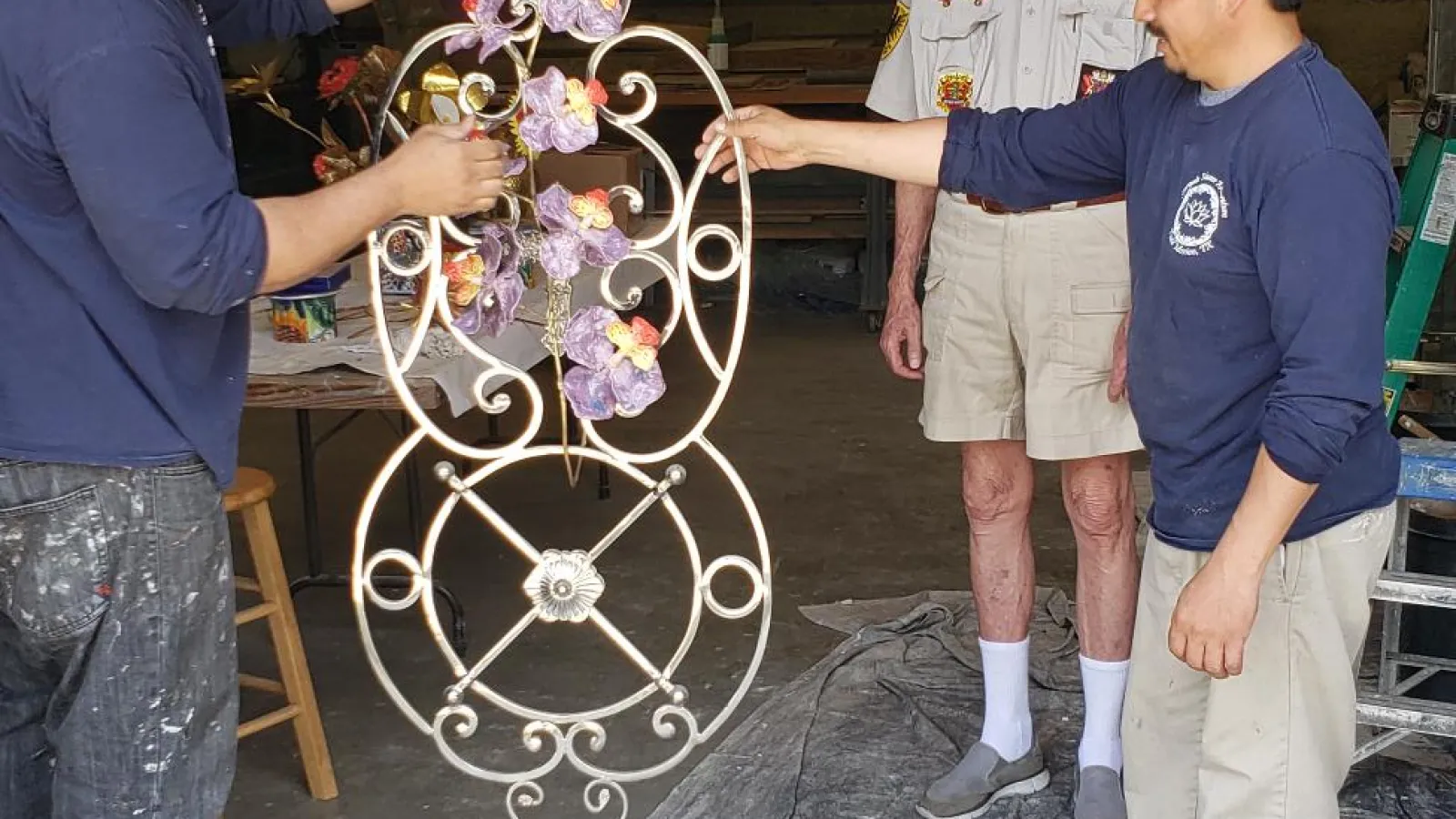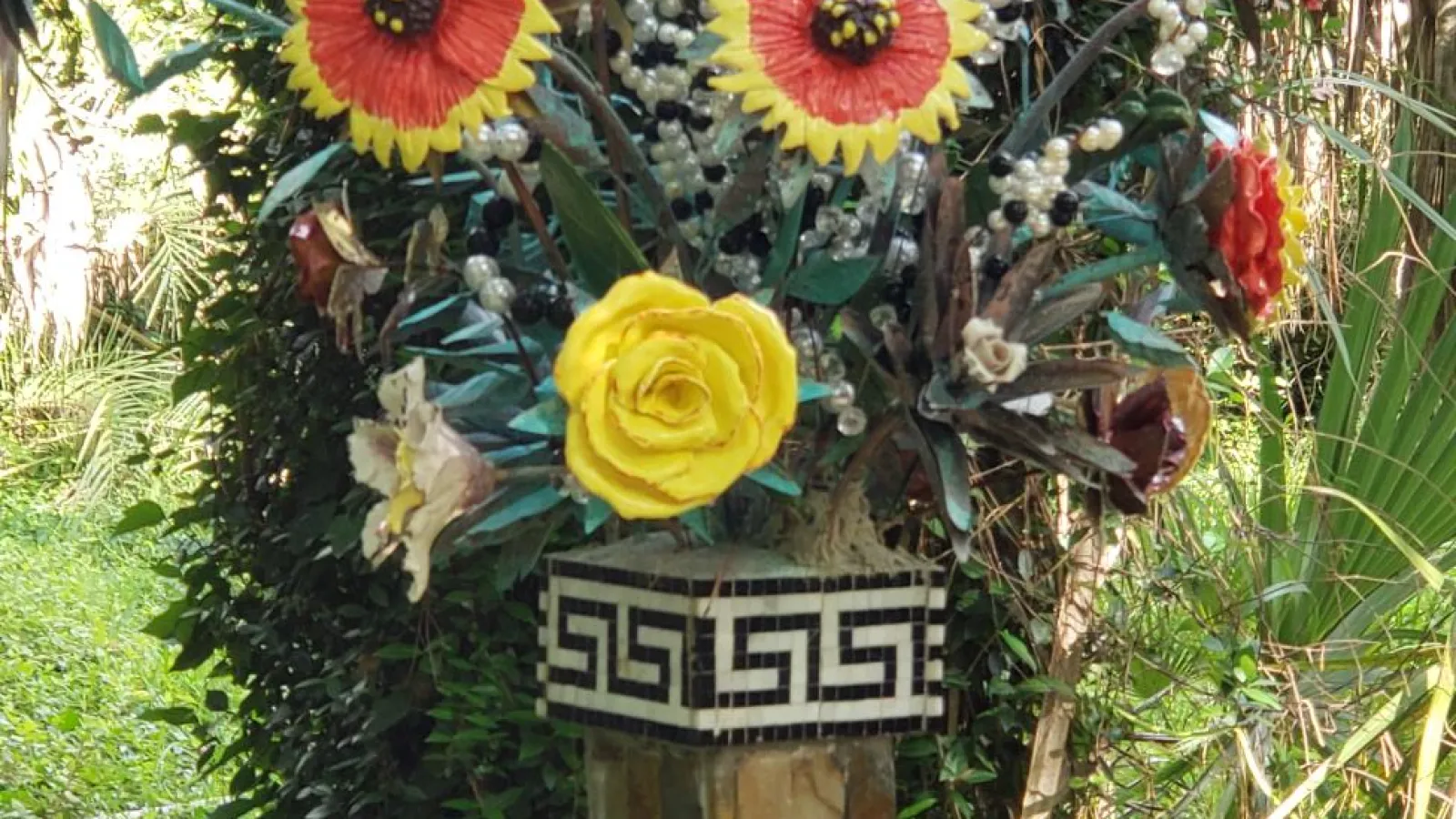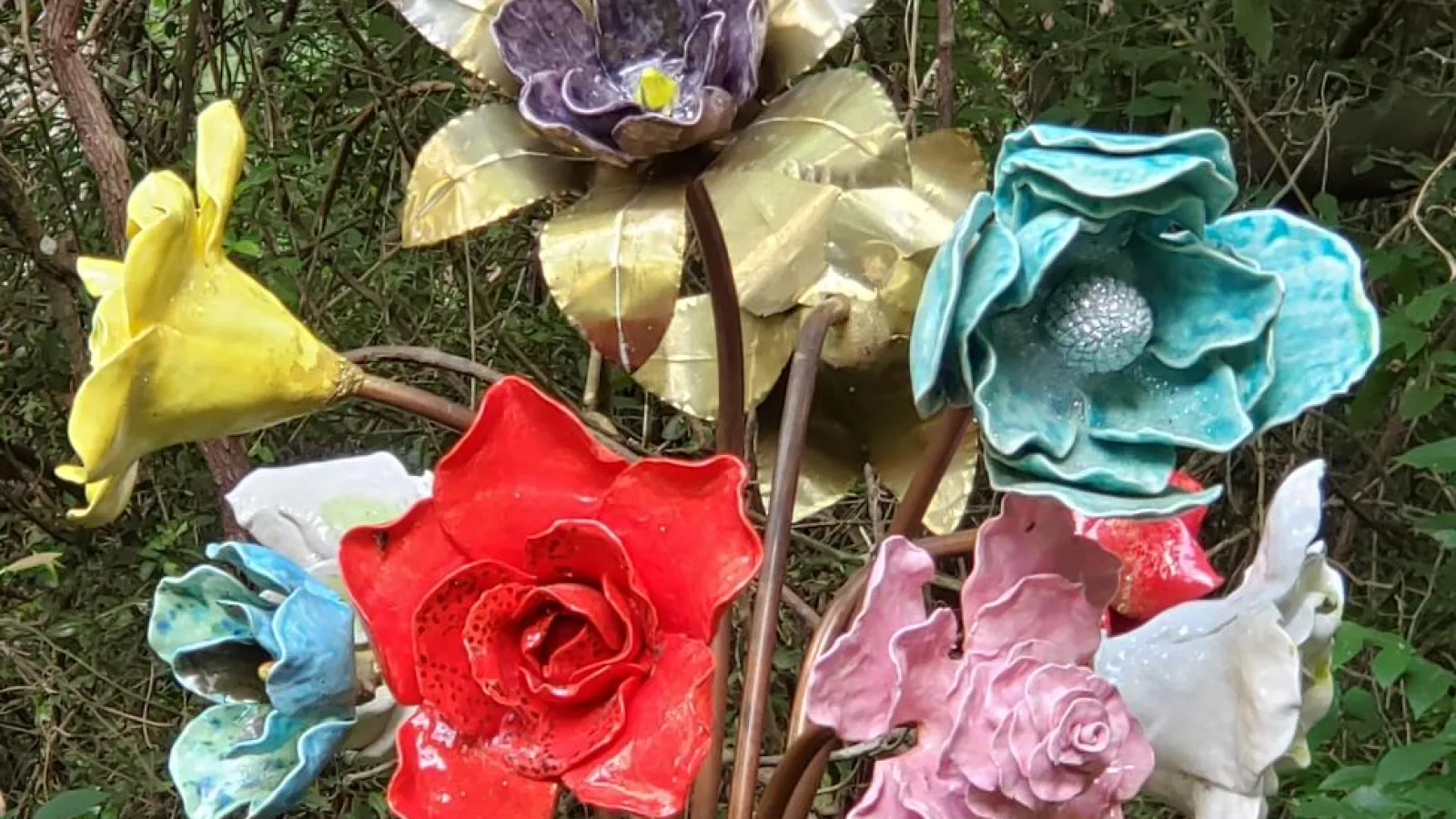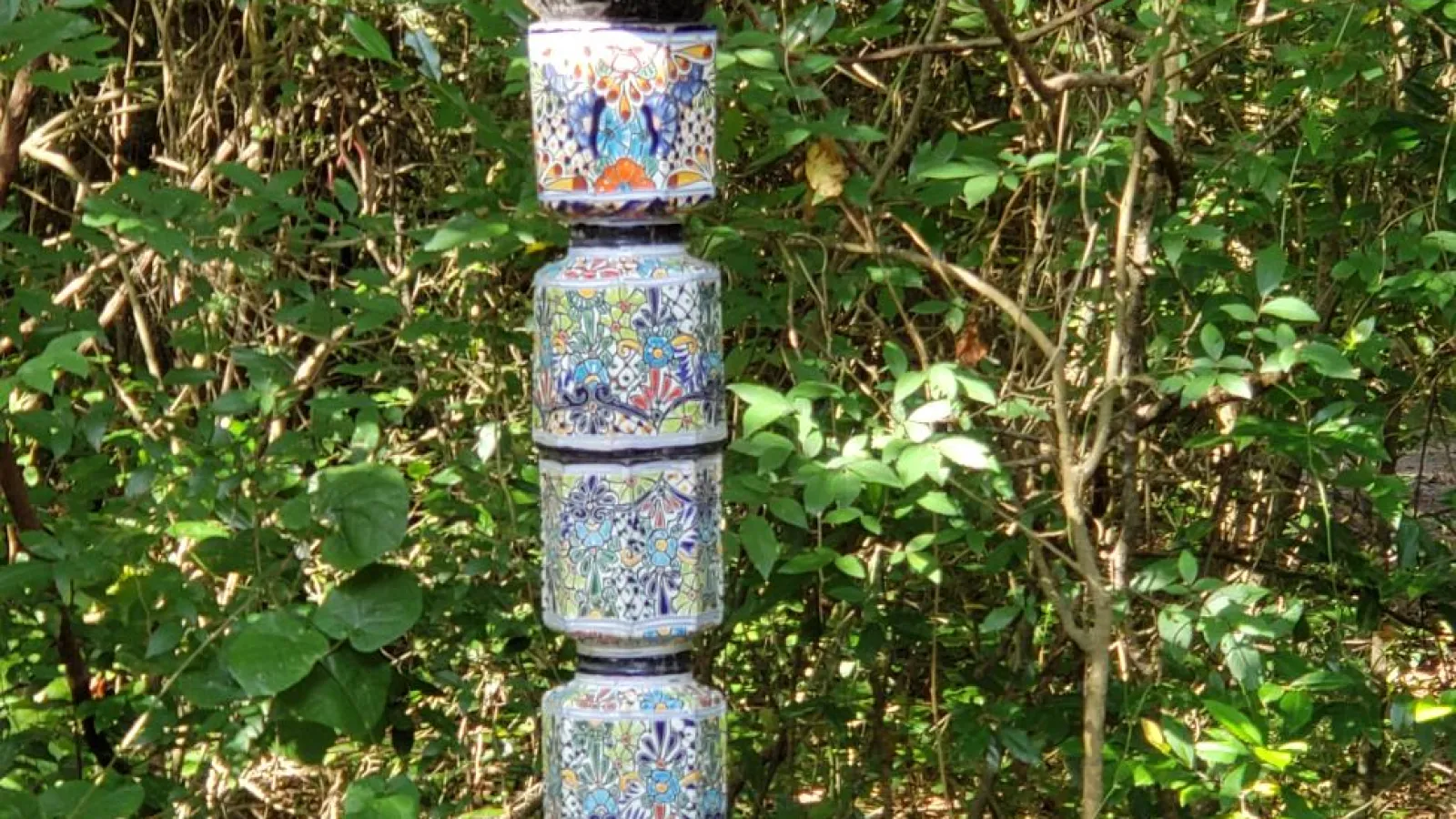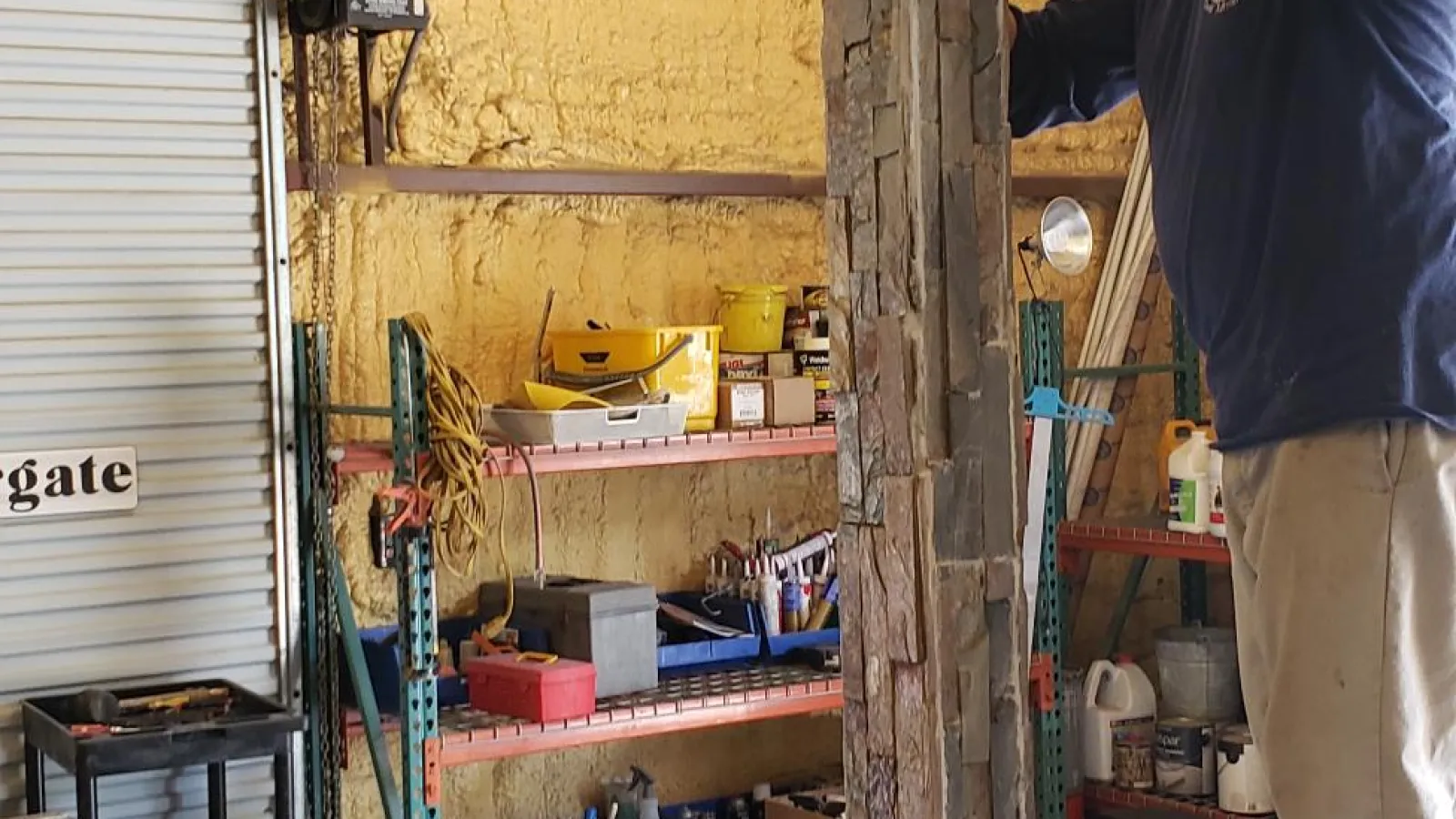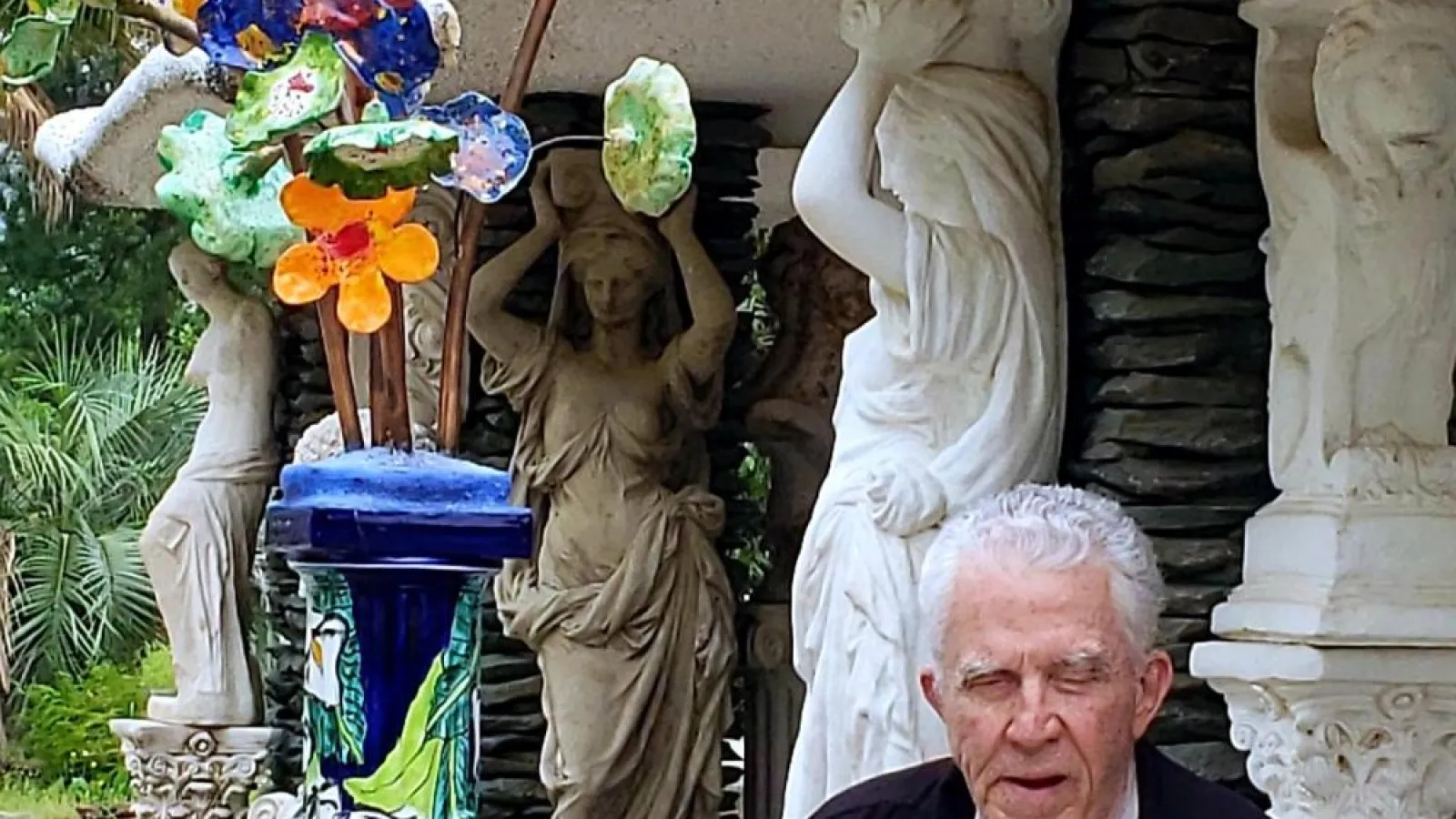 George and Jesse have also worked to create fantastical flowering trees. Both stone and ceramic trees reach towards the sun, while copper, brass and ceramic flowers bloom from their tops. Soon wondrously wrought trellises with delicate blooms of ceramic, brass and copper will adorn the Magic Garden as well. We invite you to stroll through TRF's Magic Garden this season. You will be delighted to walk beside a babbling waterway under a canopy of lush trees as you explore our dozen themed venues where the art of man and nature's perfect beauty are harmonized to create a relaxing, contemplative environment for thy pleasure.
I appreciate you taking the time to read the King's Missive and I invite you to visit our staff's blogs. Recently, Jeff Baldwin, TRF's Entertainment Director shared his thoughts about the Performance Company and what he looks for during auditions for TRF. Vee Brauner's wedding blog has information about weddings and our upcoming wedding tours (only a couple more left). Our new Marketing Manager, Marlena Solomon, and her marketing team are planning events throughout the area in support of TRF's upcoming season. She is monitoring all our social media platforms and is ready to answer your questions and keep you up to date with the most current information. Fortunately, she has also been showing me the many ropes of communicating with our audience using 21st-century technology (it is certainly faster and quieter than our heralds of old). Lady Kimberly is diligently preparing for TRF School Days, as well as, administering this blog site. You can rely on her to continue writing interesting and timely pieces about TRF and more. Joe Bailey, our General Manager, will in the upcoming months, start his own blog to share his perspectives, thoughts, and plans for TRF's exciting future.
A grateful kingdom's heartfelt appreciation goes out to all those who continue their work to prepare TRF for this fall. And lastly, we thank our beneficent patron, George Coulam, who continues to add beauty and enchantment to his beloved festival, just as he has done since he founded the Texas Renaissance Festival nearly half a century ago.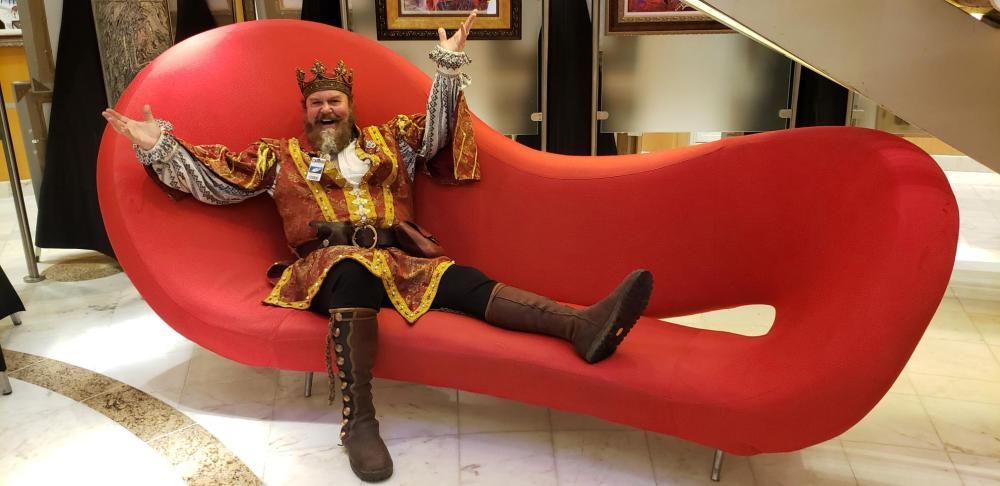 As for myself, I do look forward to welcoming all to TRF's 45th Anniversary and Sapphire Celebration for nine weekends, of magic, merriment, and romance, starting October 5th and ending December 1st. It doth please me full well when I can share all the many delights and pleasures that await our most welcome guests. To thee all I say, "Raise a mug and lift up thy cares!" -The King "Huzzah!"