"While there is tea, there is hope."
- Arthur Wing Pinero, Sweet Lavender - A Comedy in Three Acts.
When we ask patrons to tell us what their favorite things are, Scotch Eggs at the Queen's Pantry are inevitably mentioned, sometimes more than once. They are delicious, aren't they? My own favorite thing, though, is that shiny chilled case of baked goods. The staff at QP could attest to the moments I have spent, lingering while I stare hungrily at the confections. The sweet tooth wants what it wants.
Foodie extraordinaire Rhonni DuBose is the genius behind the delectables at the Queen's Pantry. She's got a passion for good food, also for heavenly teas, so she opened a new venue in 2018, Tea and Strumpets. Located adjacent to the Queen's Pantry, to the right of the front gate, T&S features both a walk-up counter and an upstairs seating area with wine-based cocktails to supplement the extensive tea menu.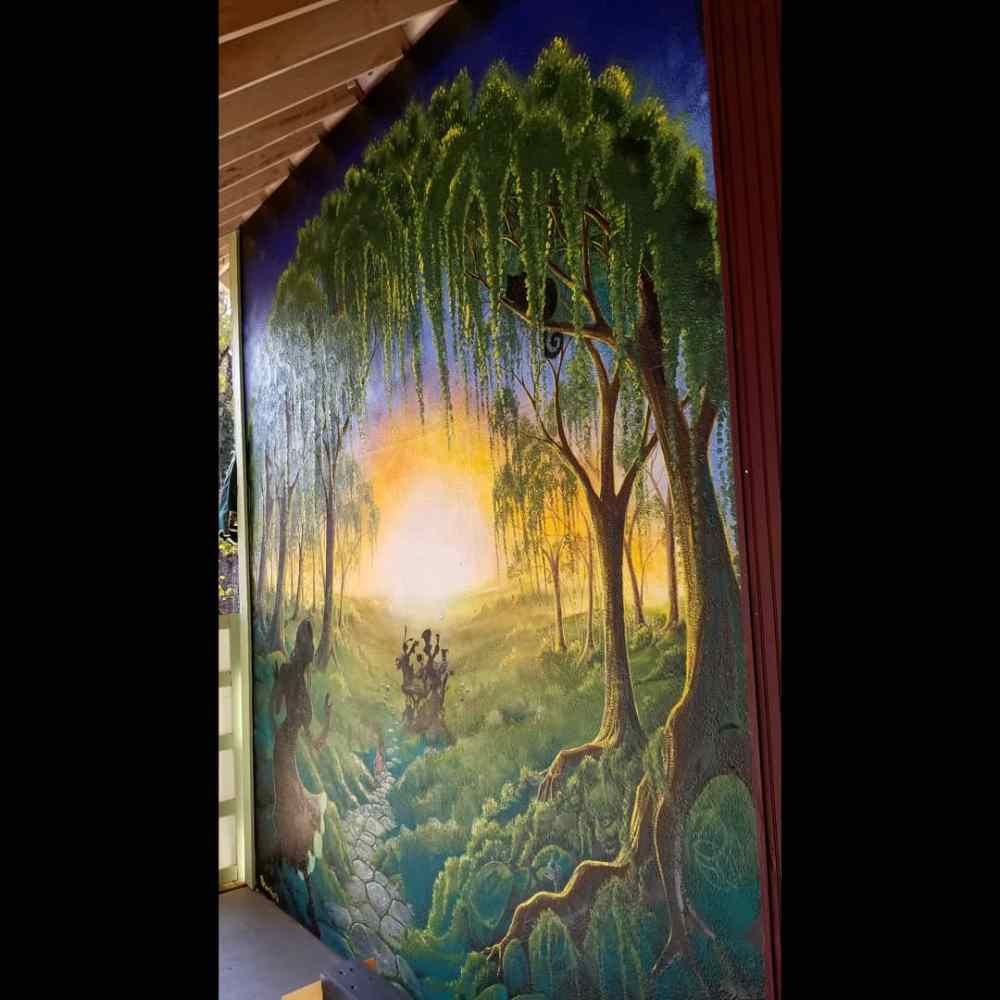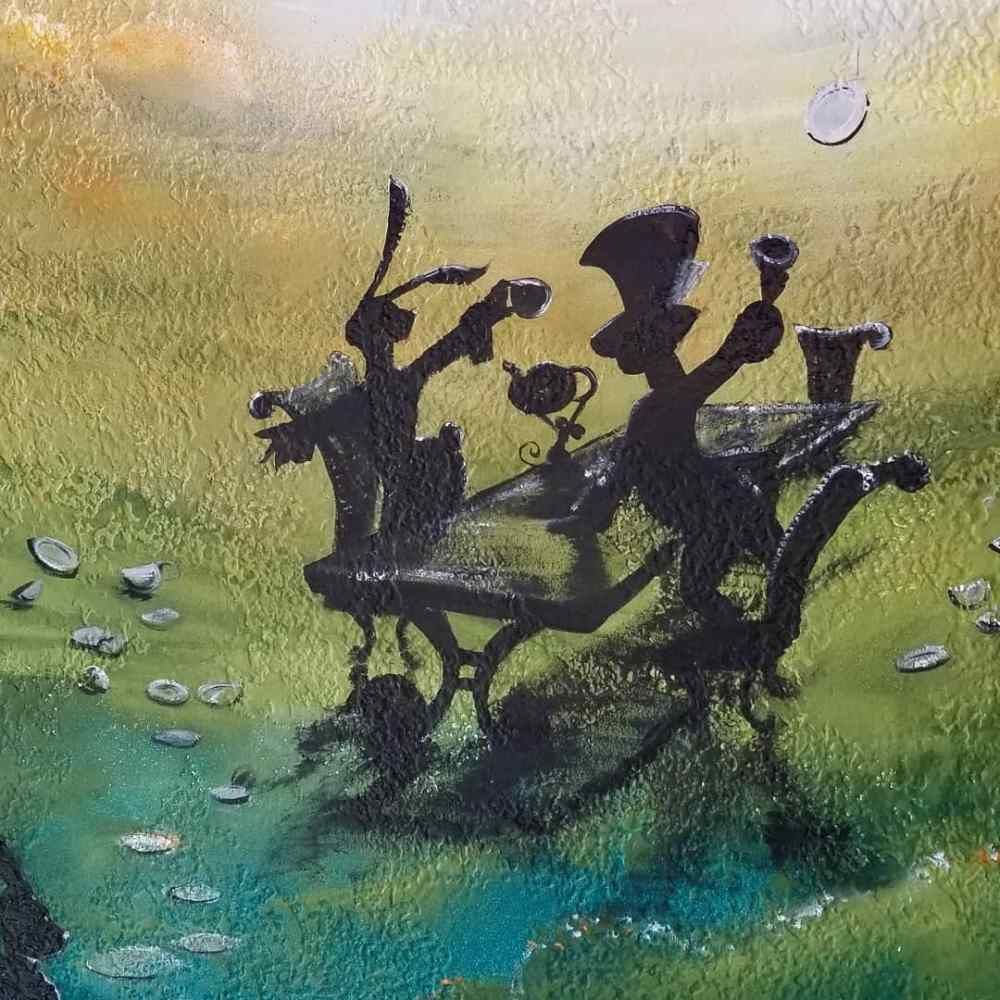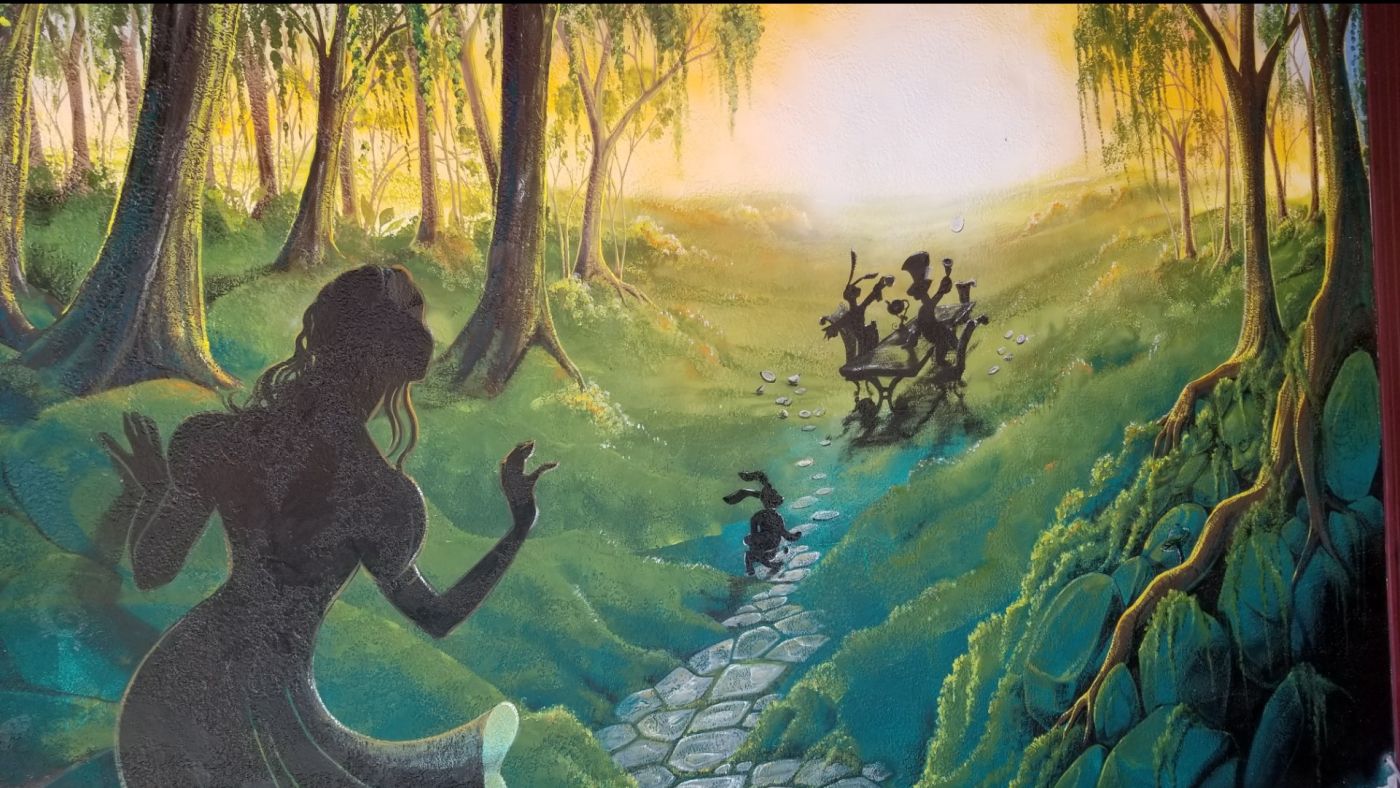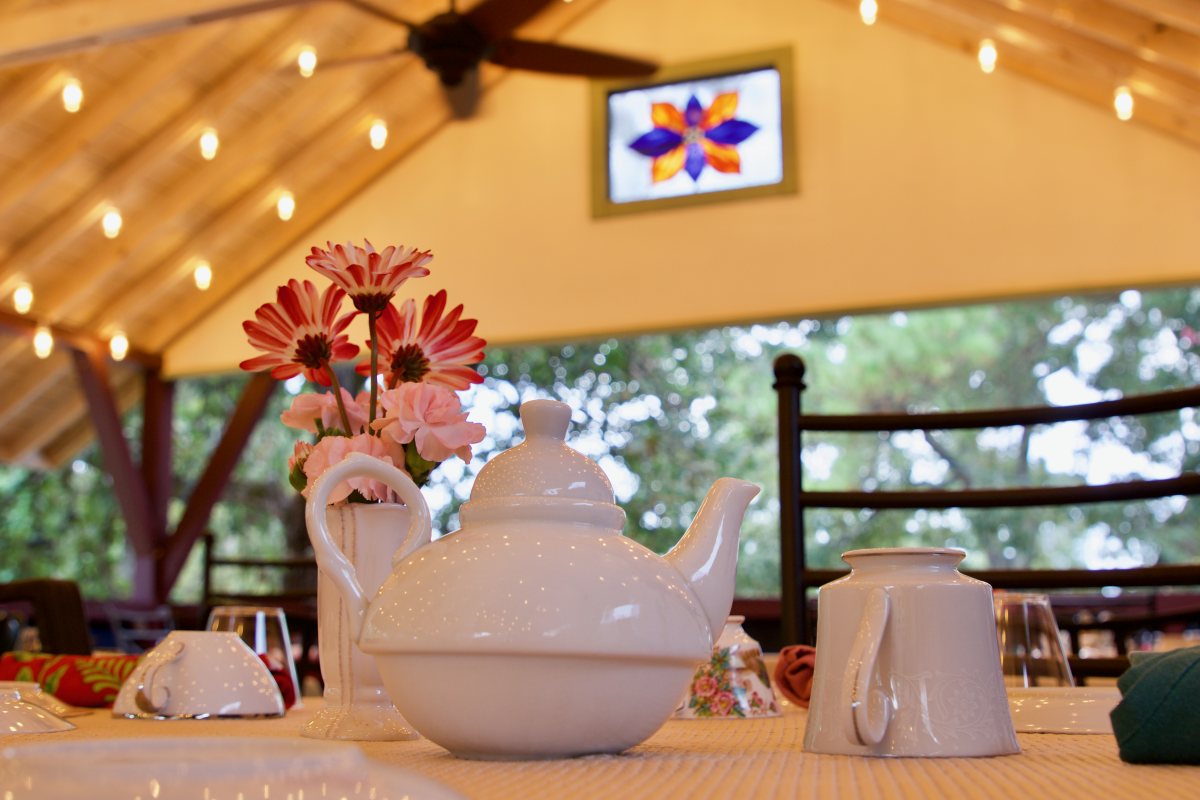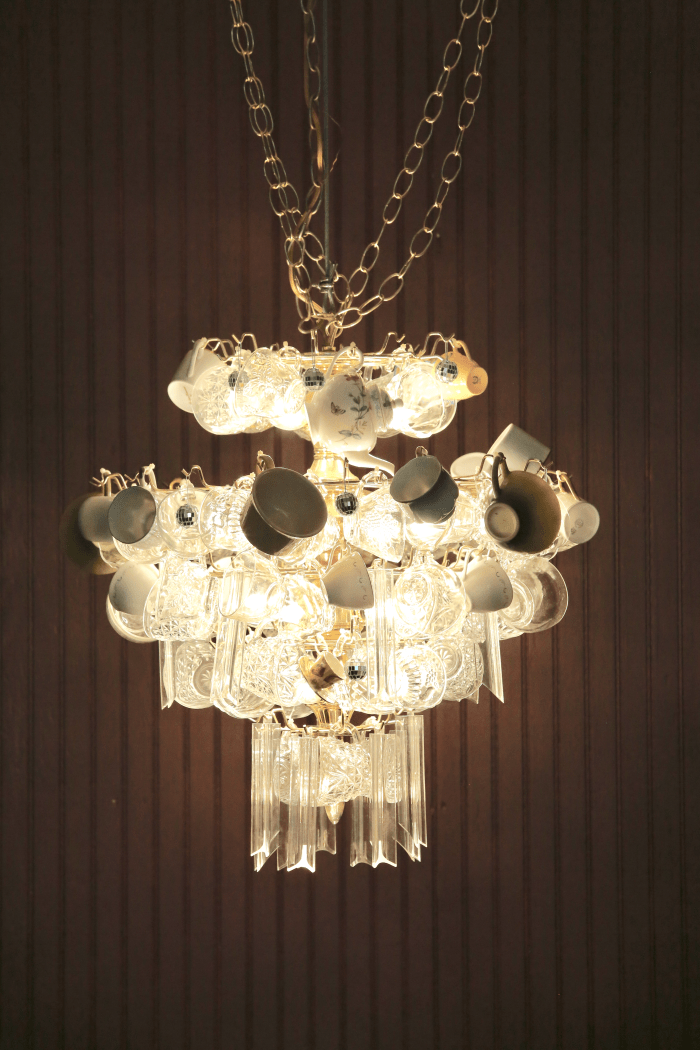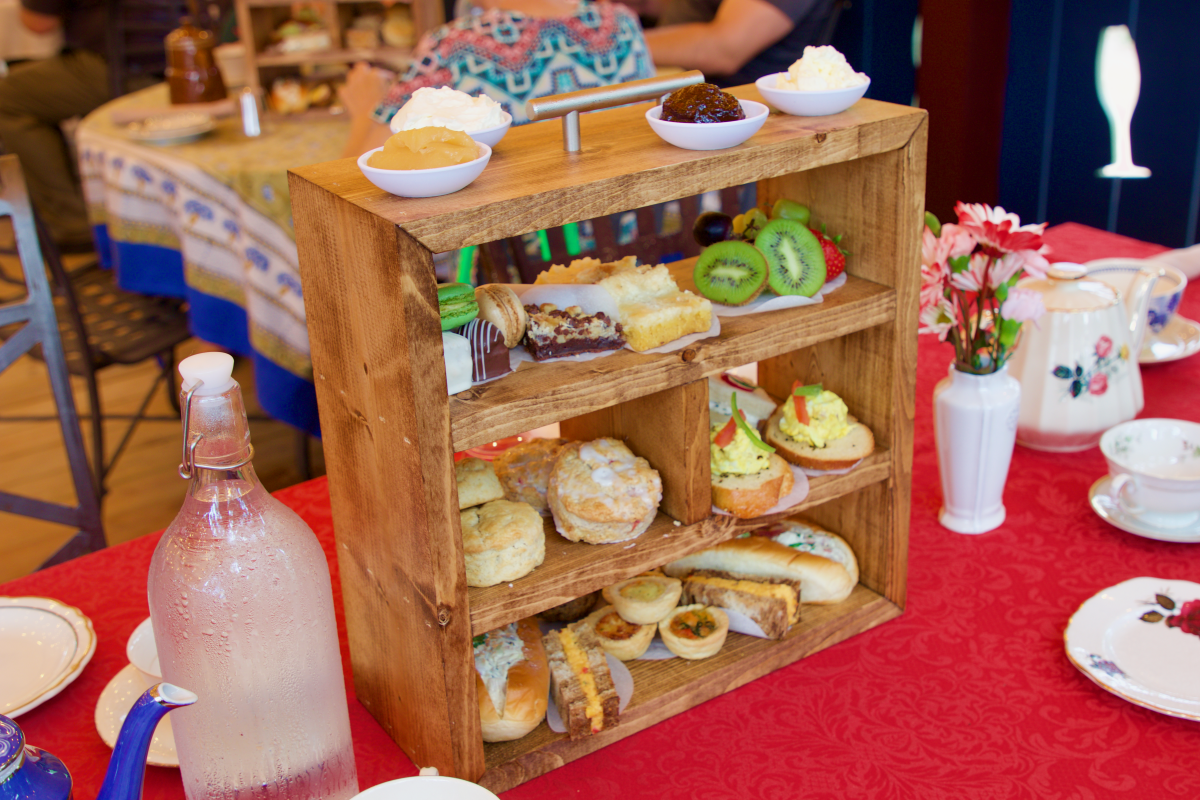 What is its tie-in to the Renaissance period? "Truly, tearooms and tea consumption were mostly still an Eastern phenomenon during the Renaissance. Tea consumption is believed to have begun in England in the 1660s, with King Charles II and his wife, the Portuguese Infanta Catherine de Braganza. Afforded then only by the richest royalty, tea wouldn't become the "drink of the English" until Victoria's reign.
But the public does not break apart their concepts of "Historic English Things" with this level of scrutiny. In fact, people wanting to experience a visit to prior times in England pretty much expect a tearoom to be part of the list of offerings. We do what we can to keep our presentation of the meal from being too Victorian, but bone china is part of what people want from their tea experience. We built presentation boxes for the meal, rather than the traditional three-tiered plate towers. This gives us a rustic element amid the china settings."
Where else do you show/sell your work? "We used to build and vend at multiple Renaissance Festivals around the U.S., as well as the occasional music festival or art festival. We are in a consolidation phase these days, with our only expansions being at TRF, and selling off our food-related businesses in other parks. We live in Rockport, TX, and find ourselves wanting to be closer to home.
Our line of teas will be available for home delivery, via Amazon. We expect that storefront to open at about the same time TRF opens in fall of 2019."
What's an interesting bit of trivia about you, unrelated to what you do at TRF? "I studied Ecologically Sustainable Agriculture in college. Also, with the addition of the 11 kW solar array at our residence, our home has been 100% solar powered for the past 4 years."
"Thank God for tea! What would the world do without tea! How did it exist? I am glad I was not born before tea." -Sydney Smith, A memoir of the Rev. Sydney Smith
So if you're wanting to sip beautiful tea, restore your spirits, and make wonderful memories book your seat at the tea party today:
Experience Tea and History in playful combination. We bring our years of themed restaurant experience, combined with our passion for premium teas into a completely new version of "Tea Fandom". All of the teas we sell are inspired by women who set their own rules, or ignored the rules altogether.
Love tea? Follow our Pinterest board!
undefined