Submitted to you by the King of the Festival
Goodly Folks,

As we discussed last time, the Fields of New Market was reinvigorated with a new Royal Bonfire and a reinvestment of time, energy and enthusiasm from our many crews, clans, tribes and hordes. The After Dark kept people dancing throughout the evening, the family camp area provided fun and "s'more". I can hardly wait for next year's festival to begin, but before it does…
Throughout the Texas Renaissance Festival's Sapphire anniversary, a variety of honored guests and celebrities joined us upon the Royal carriage to ride through the festival during our daily "Grande Marche". The parade starts at noon and concludes at the Globe Stage with our Royal Proclamation, at this ceremony, we welcome and recognize our special guests, Royalty and the many dignitaries that visit TRF every weekend.
Many moments stand out from last year's celebration, one was a visit from the Budweiser Clydesdales. Rebekah Tynker and I spent some special moments before the Grand Marche parade visiting with these amazing horses, their drivers and Bud, the dalmatian.
Another was the tapping of the keg during our Oktoberfest. For the powerful ale didst blow the tap from the keg and all were baptized in the amber goodness from Brigadoon Brewery. The good brewer, Alan Ward, strode through the deluge and quickly re-tapped keg. I must say we all enjoyed pints of that goodly drink, inside and out.
In November, I would once again visit with Alan Ward, but this time I met him at his own Brigadoon Brewery. Alan asked me to judge a contest of ales for the title of 2019's Best Le Mort. The contestants were the Southern Star Brewery with CEO Dave Fougeron and Brigadoon Brewery. This contest was extraordinarily fun. I enlisted the assistance of Dumbar, the barbarian and our well-loved Jenny O'Manion, to join me as judges.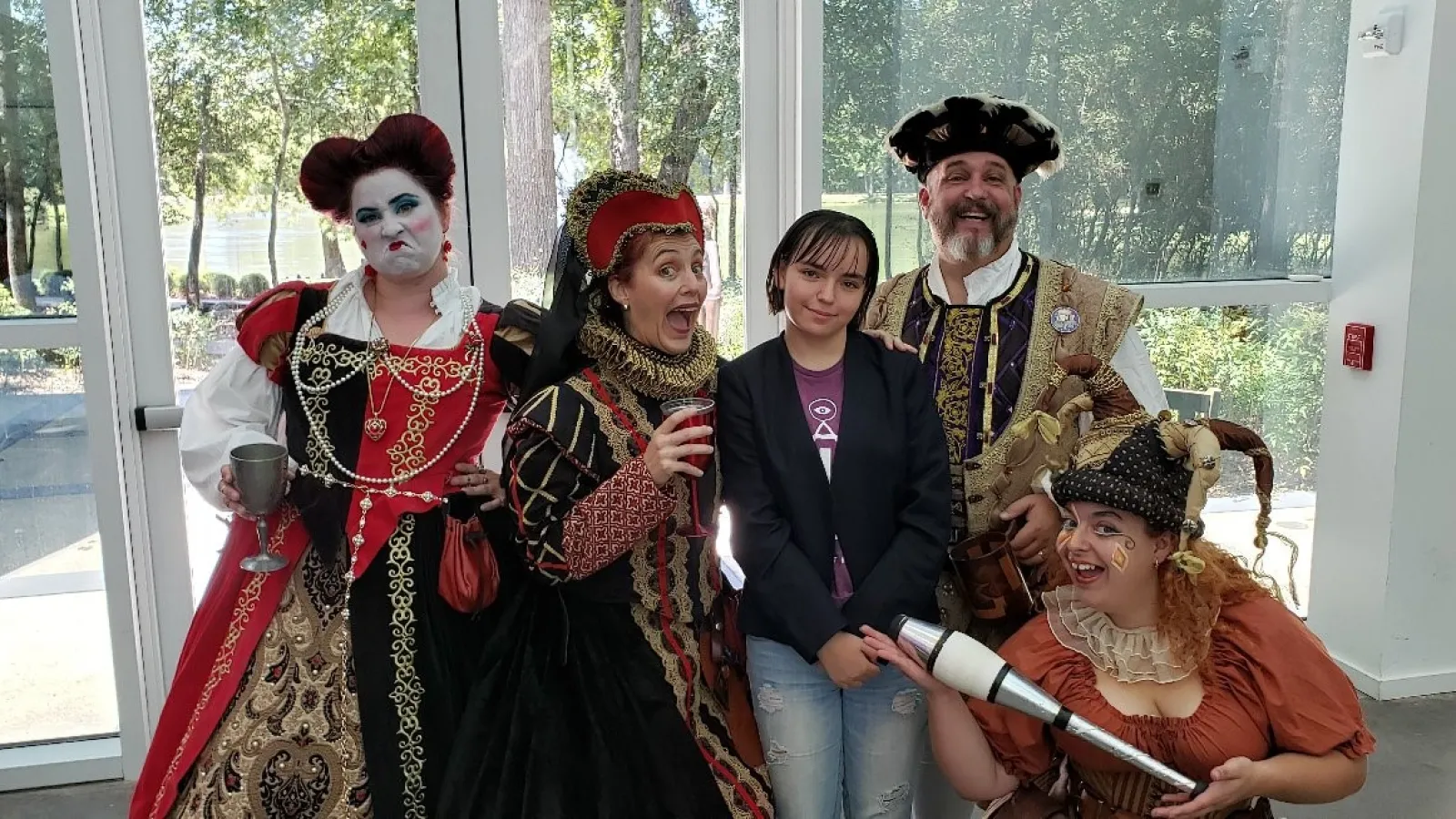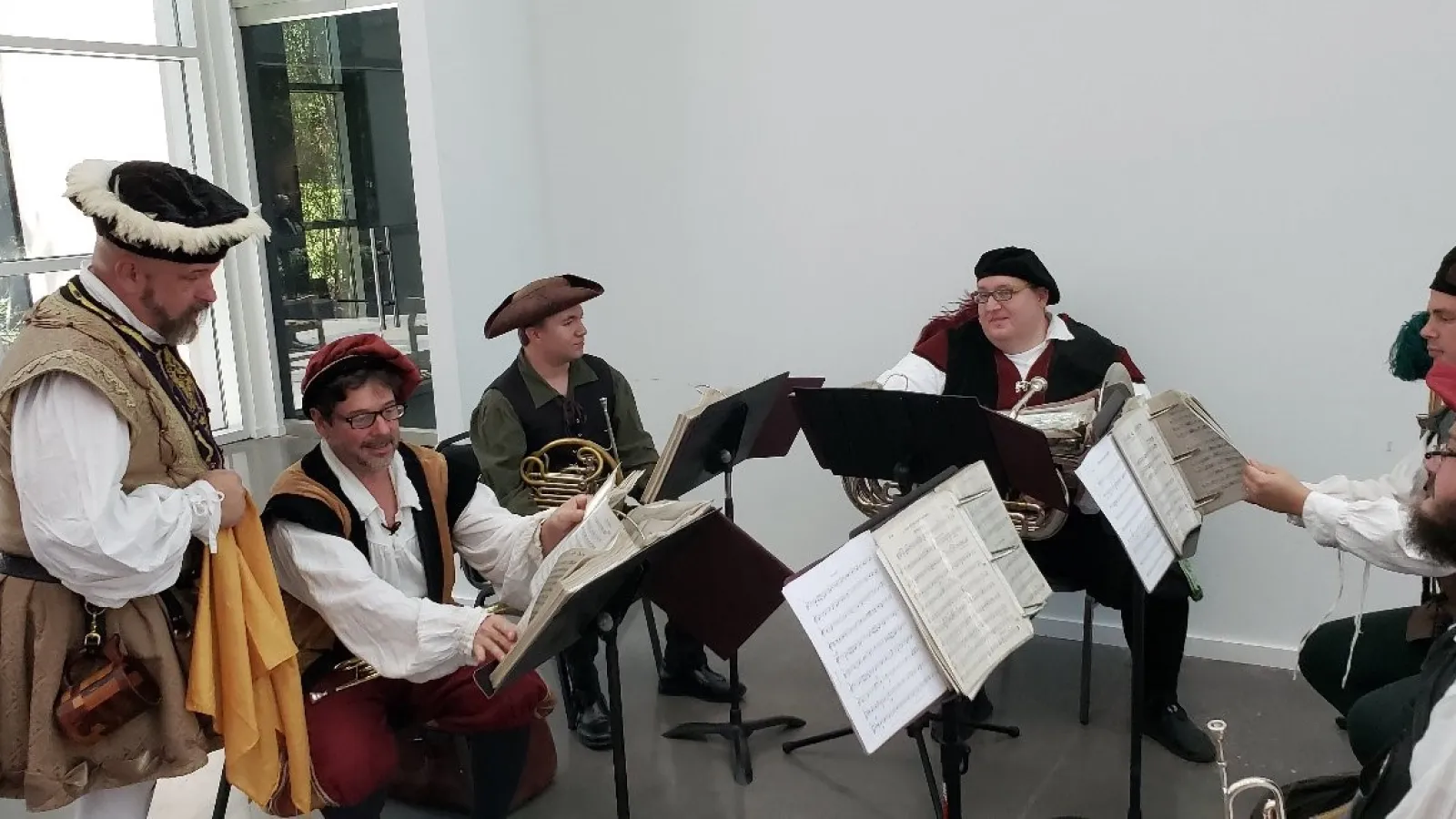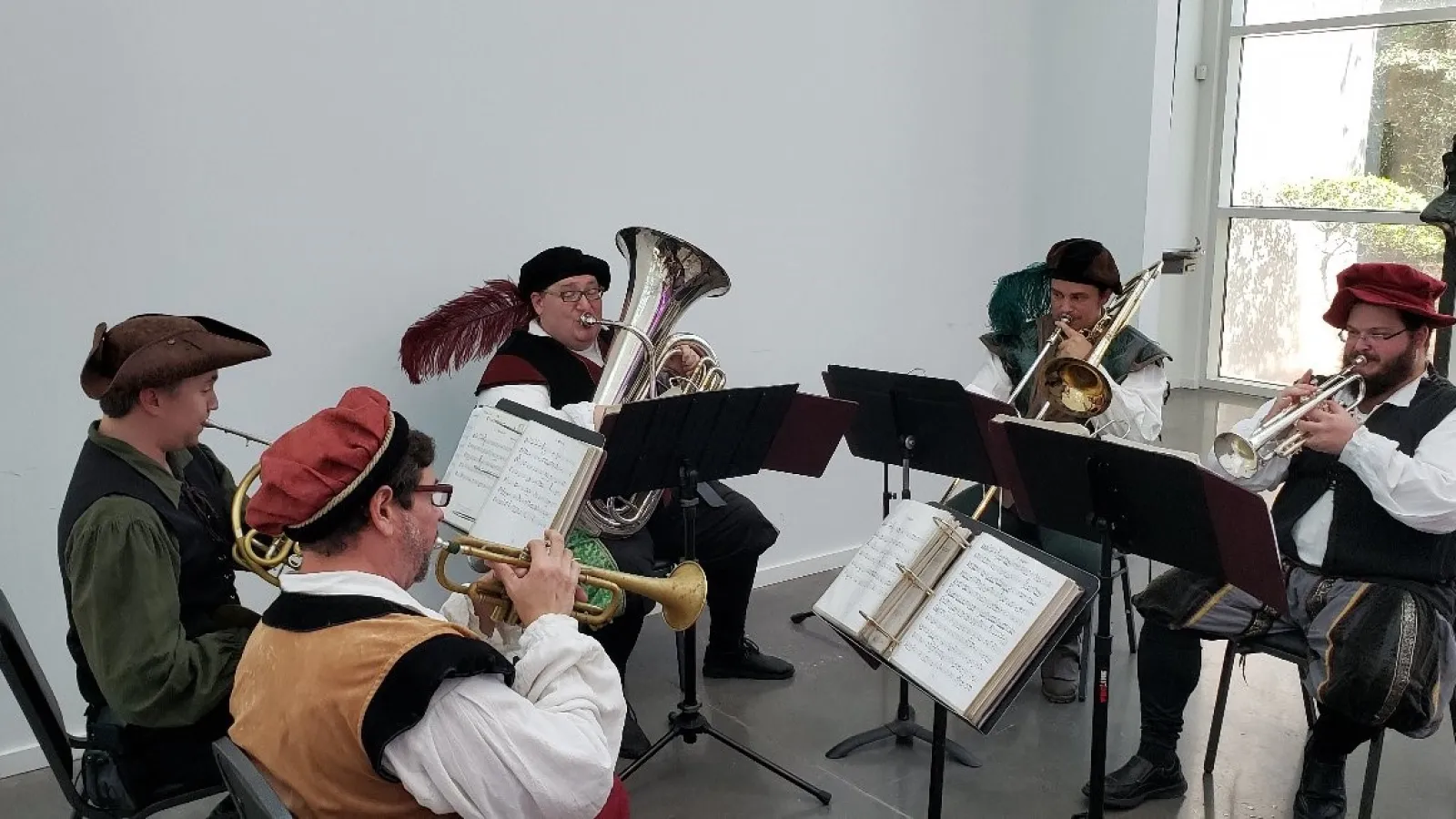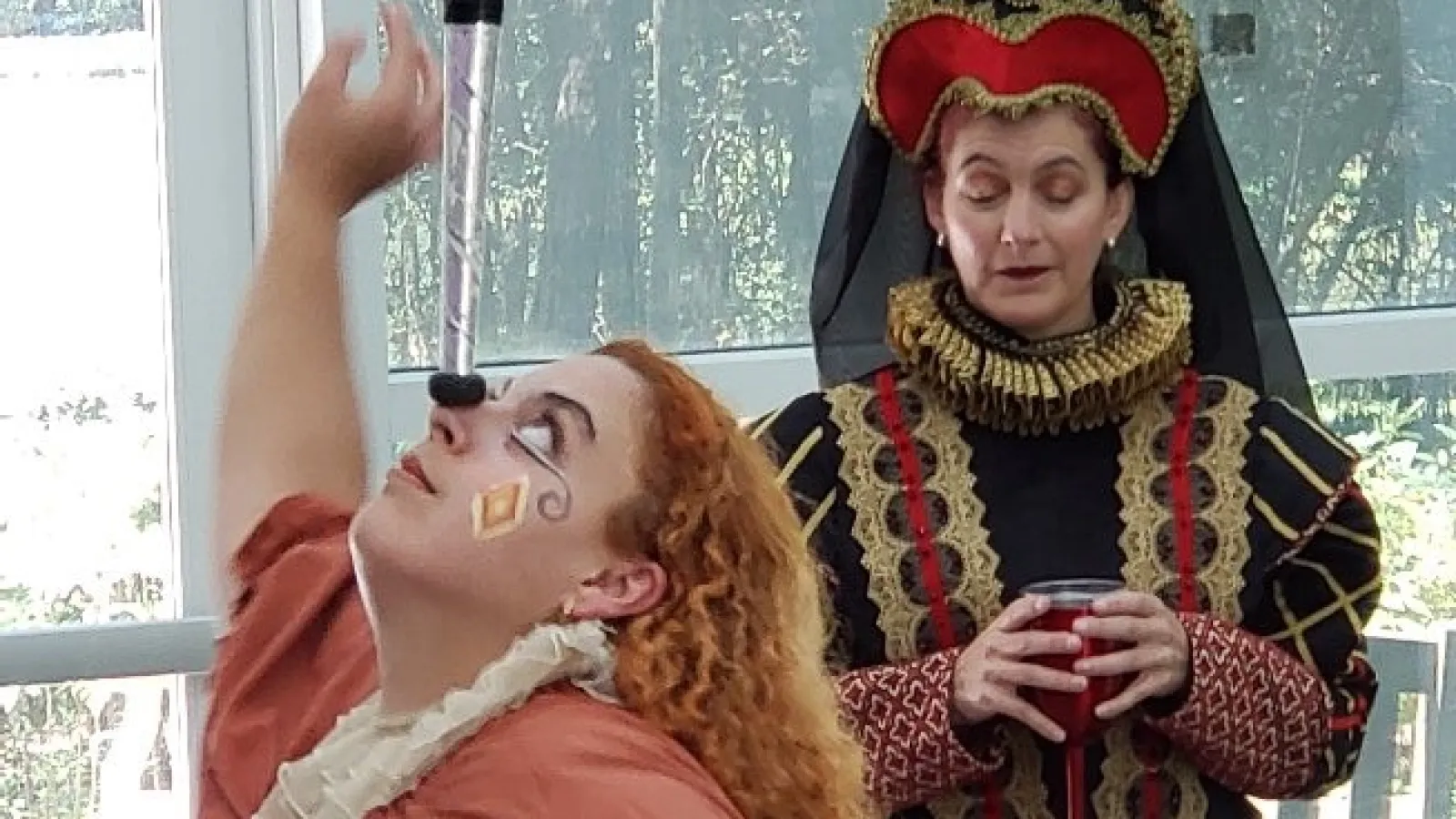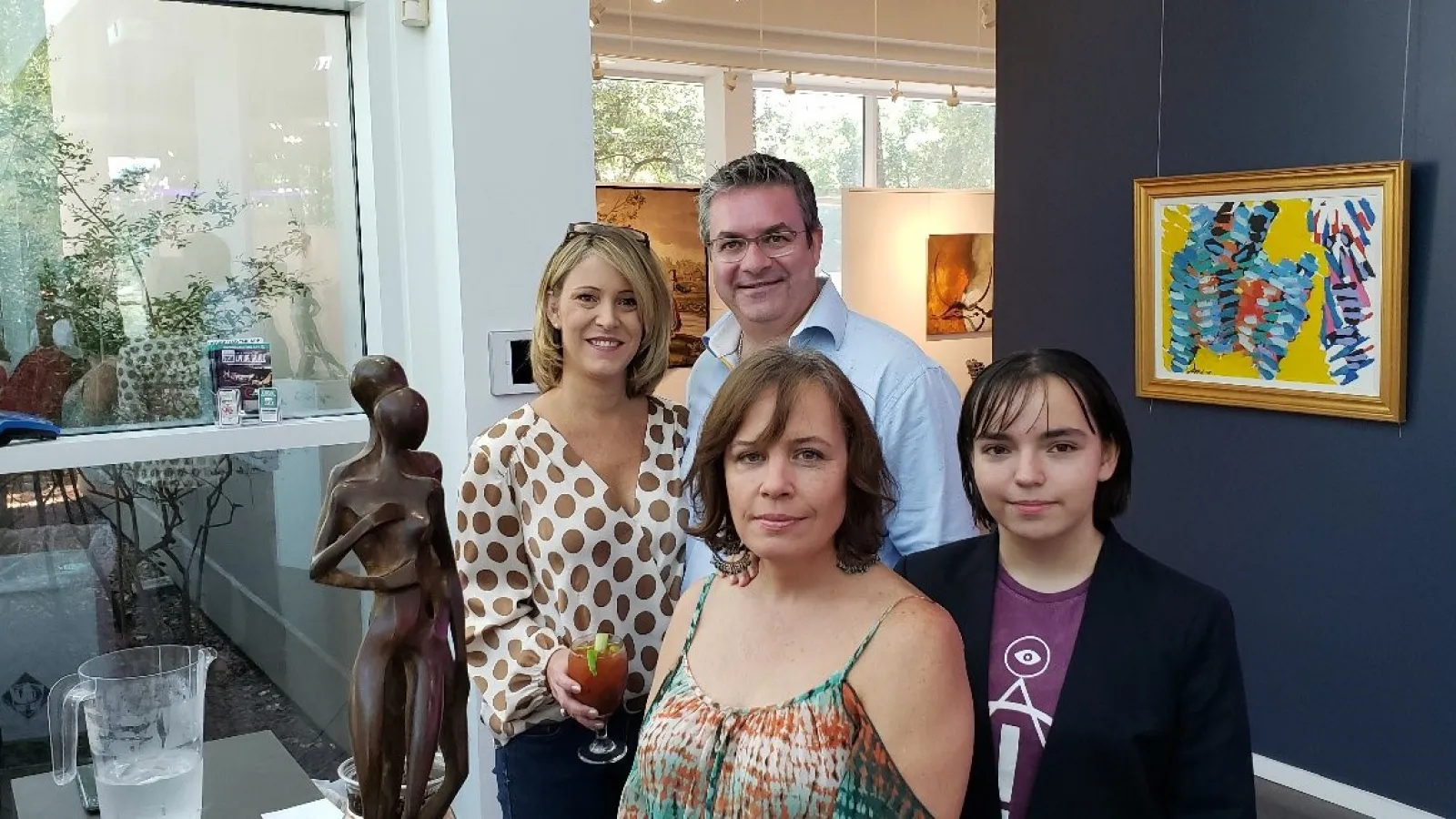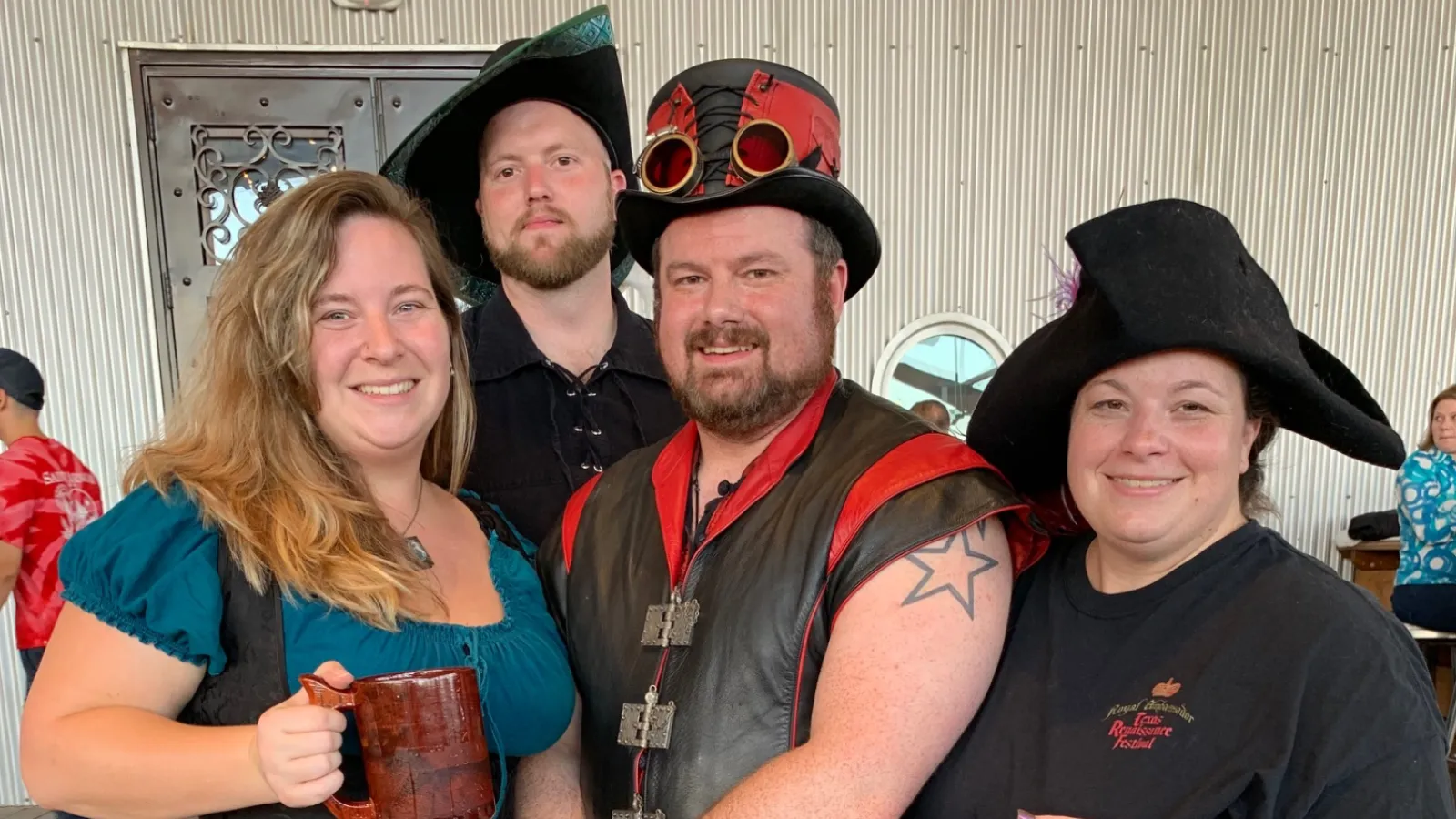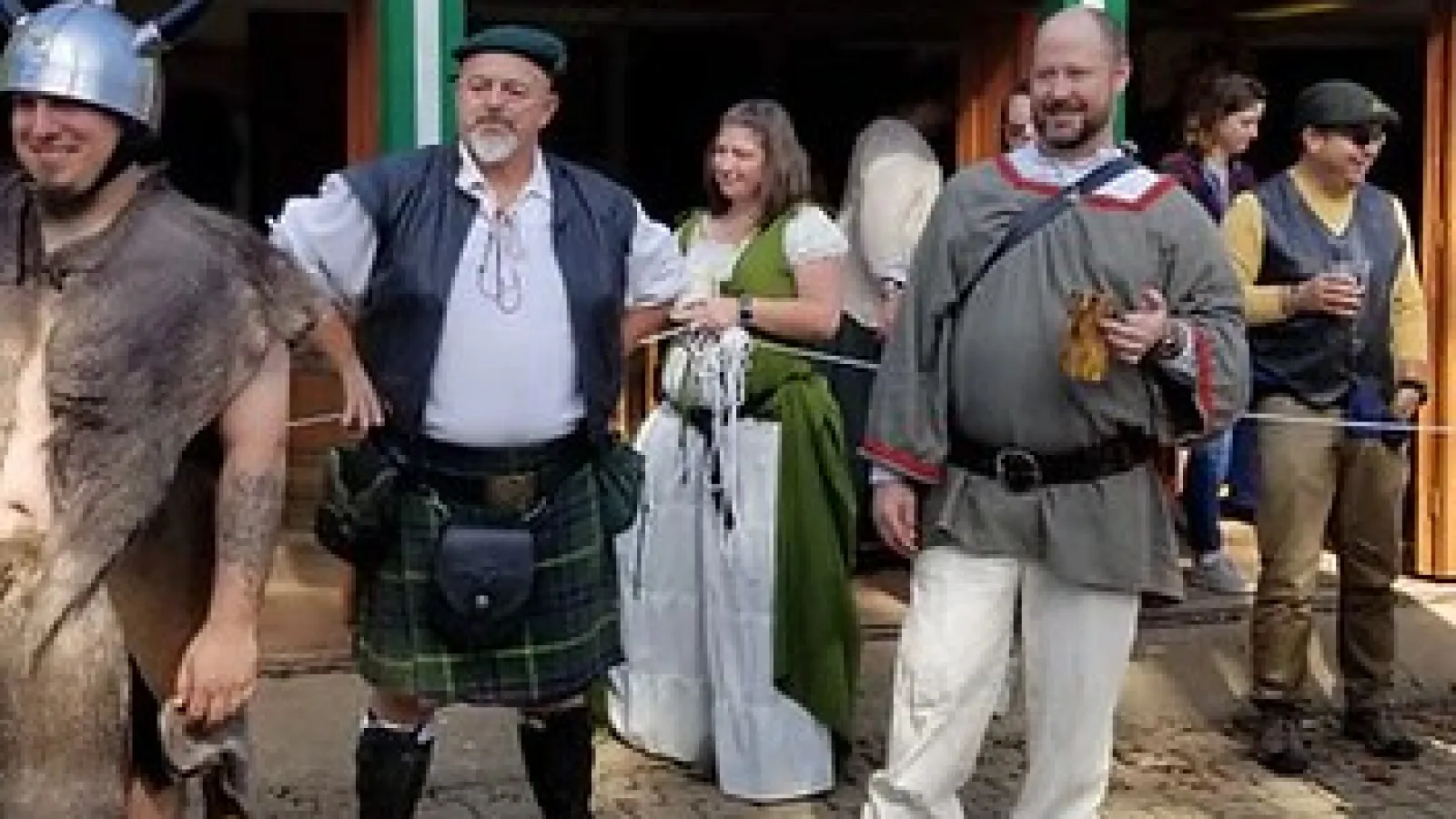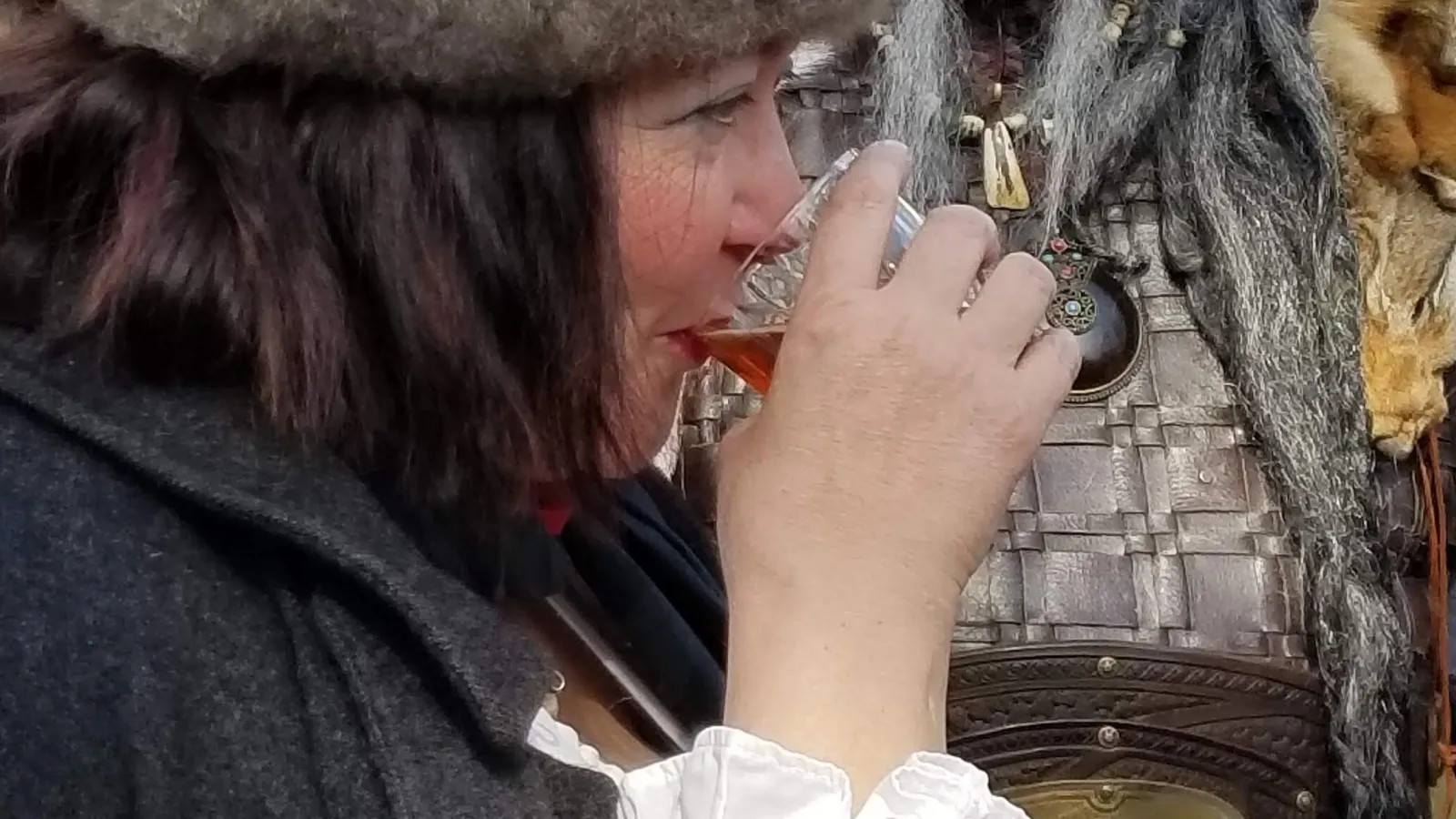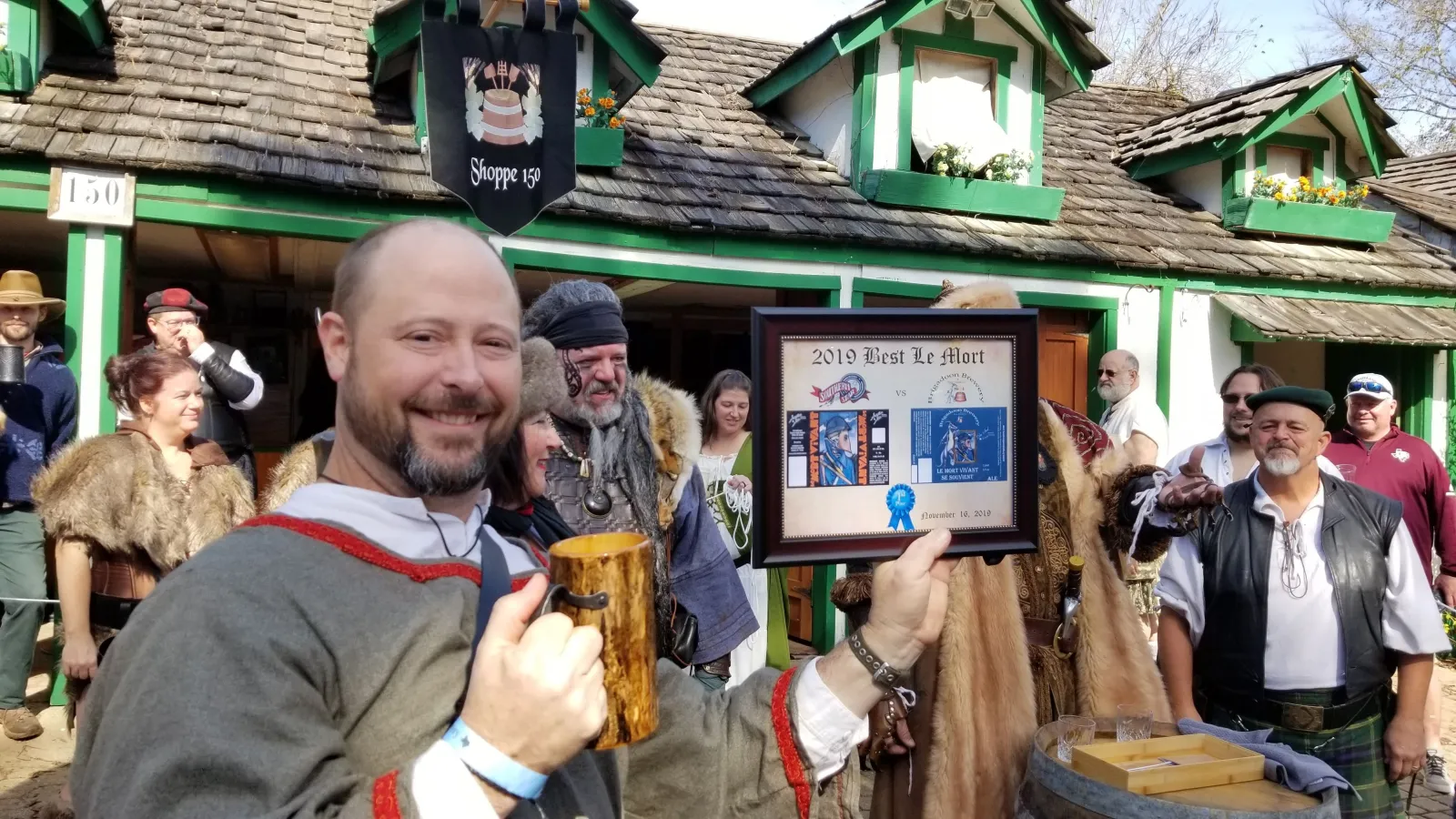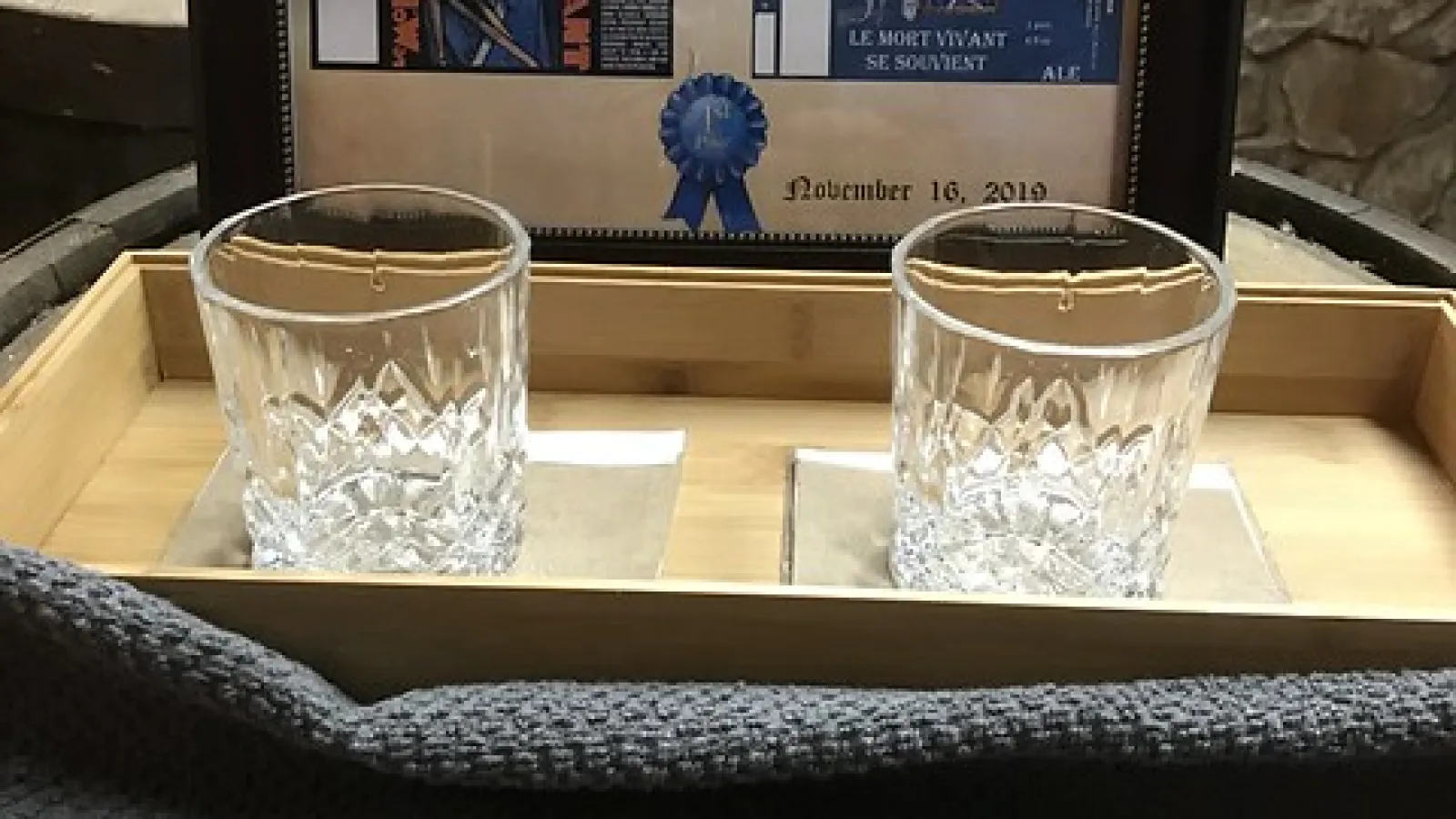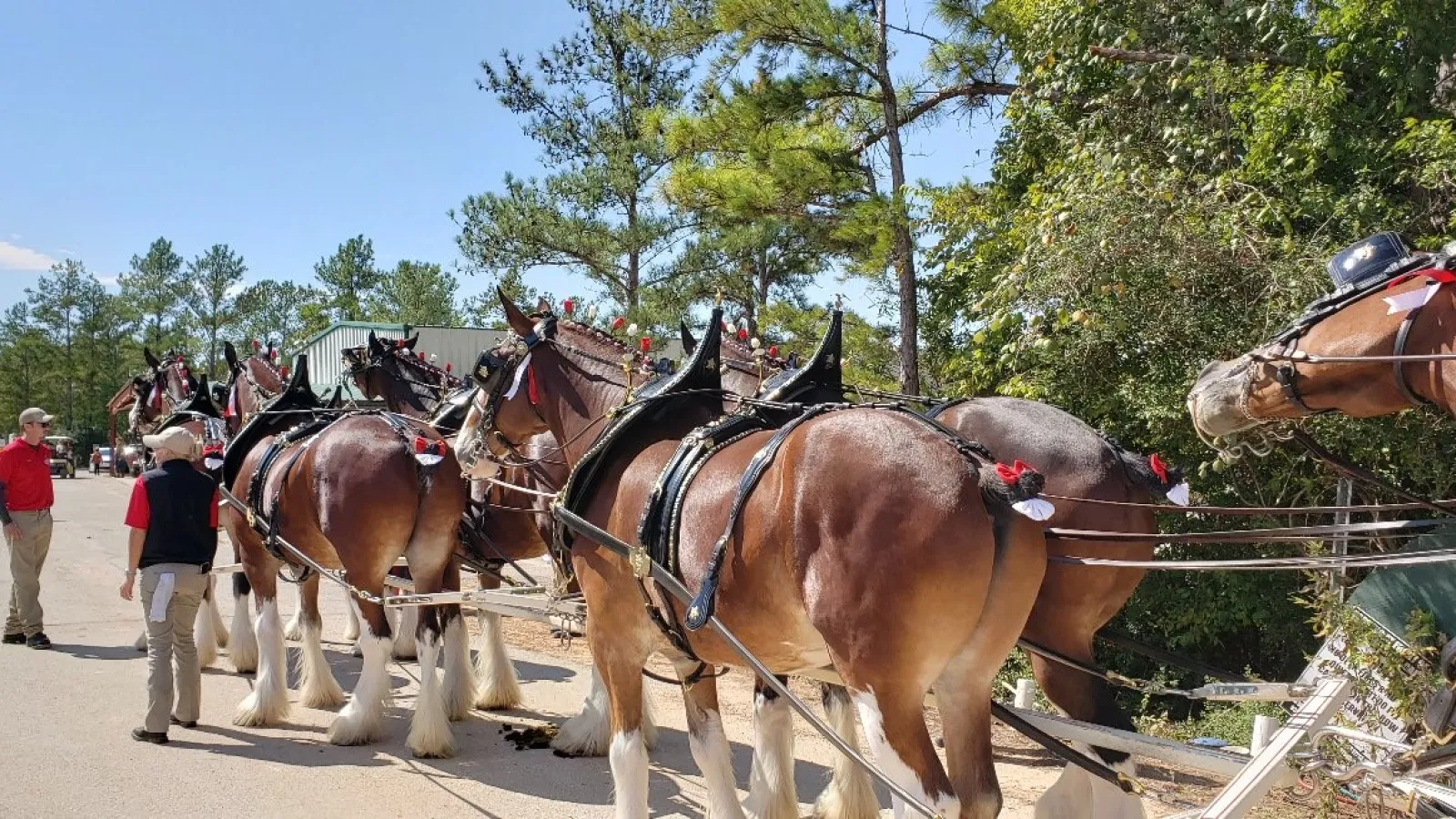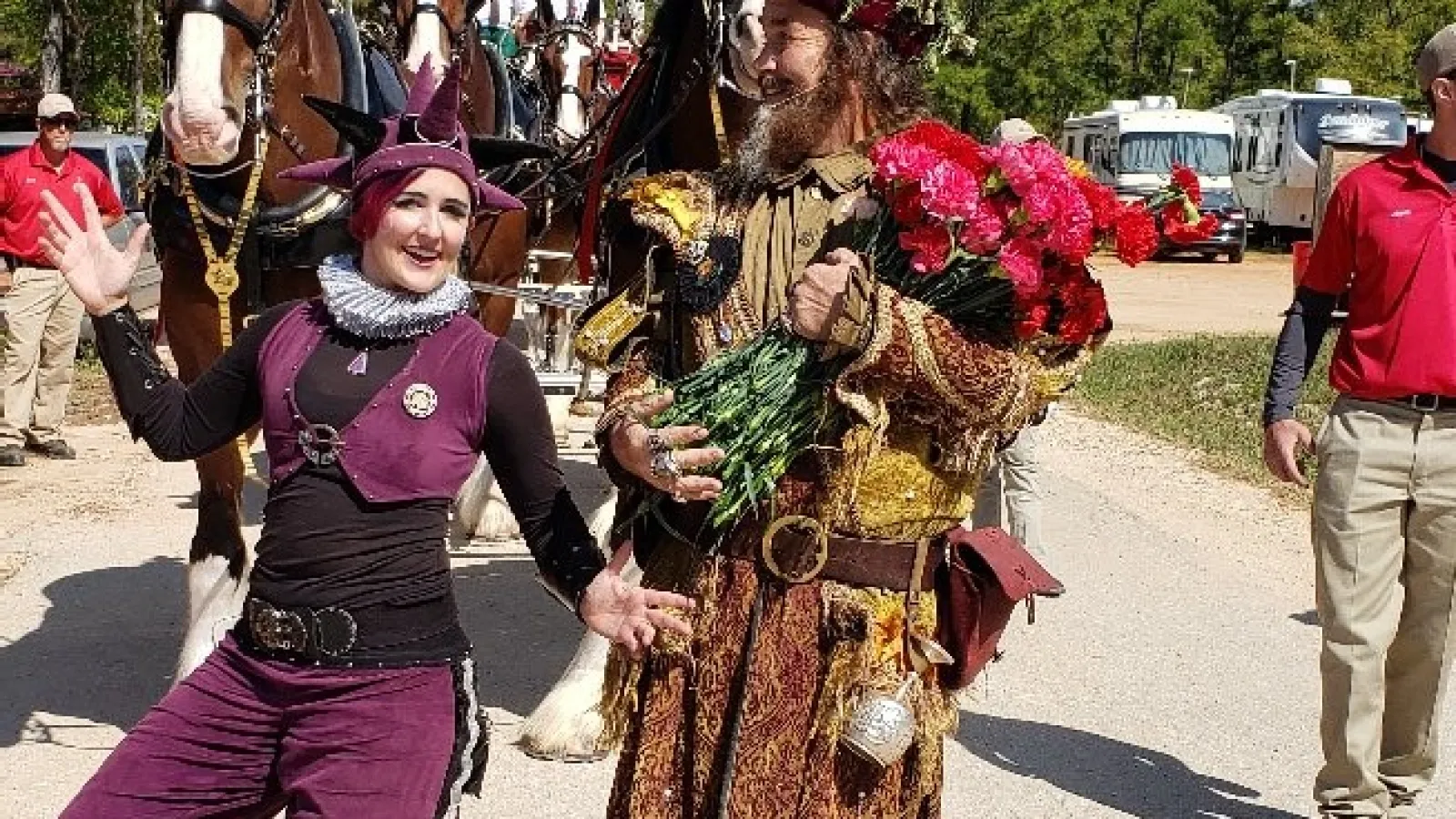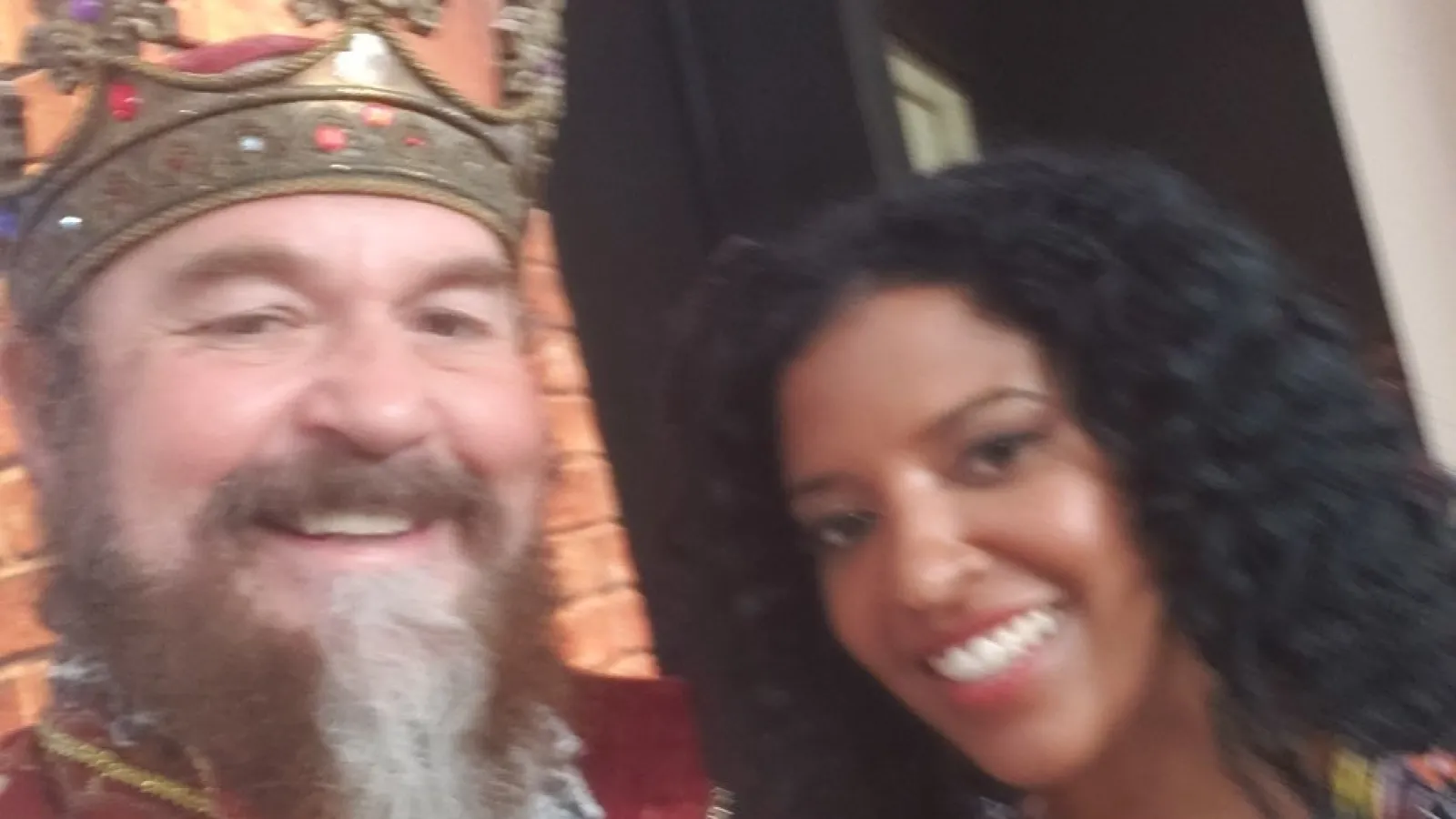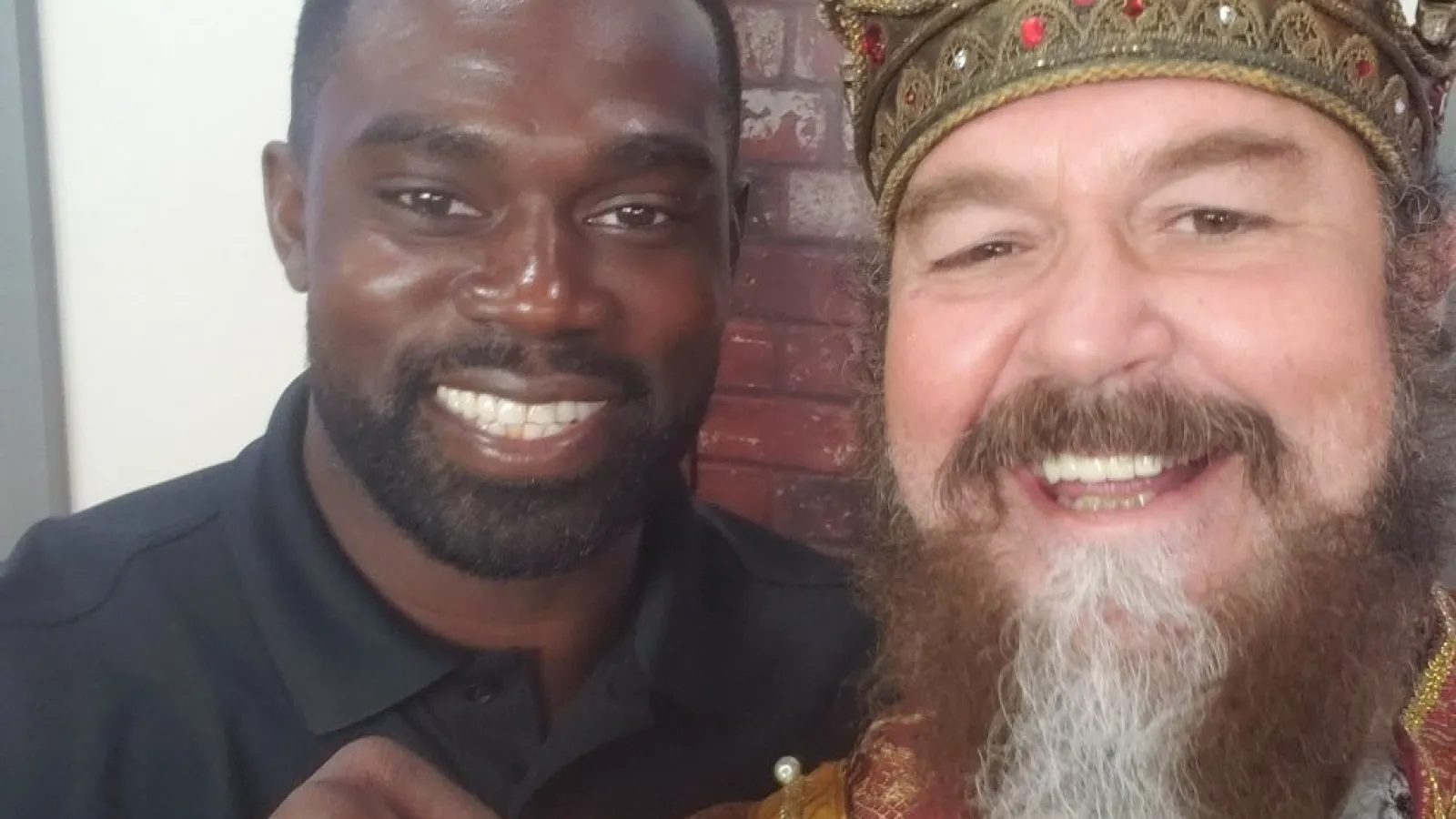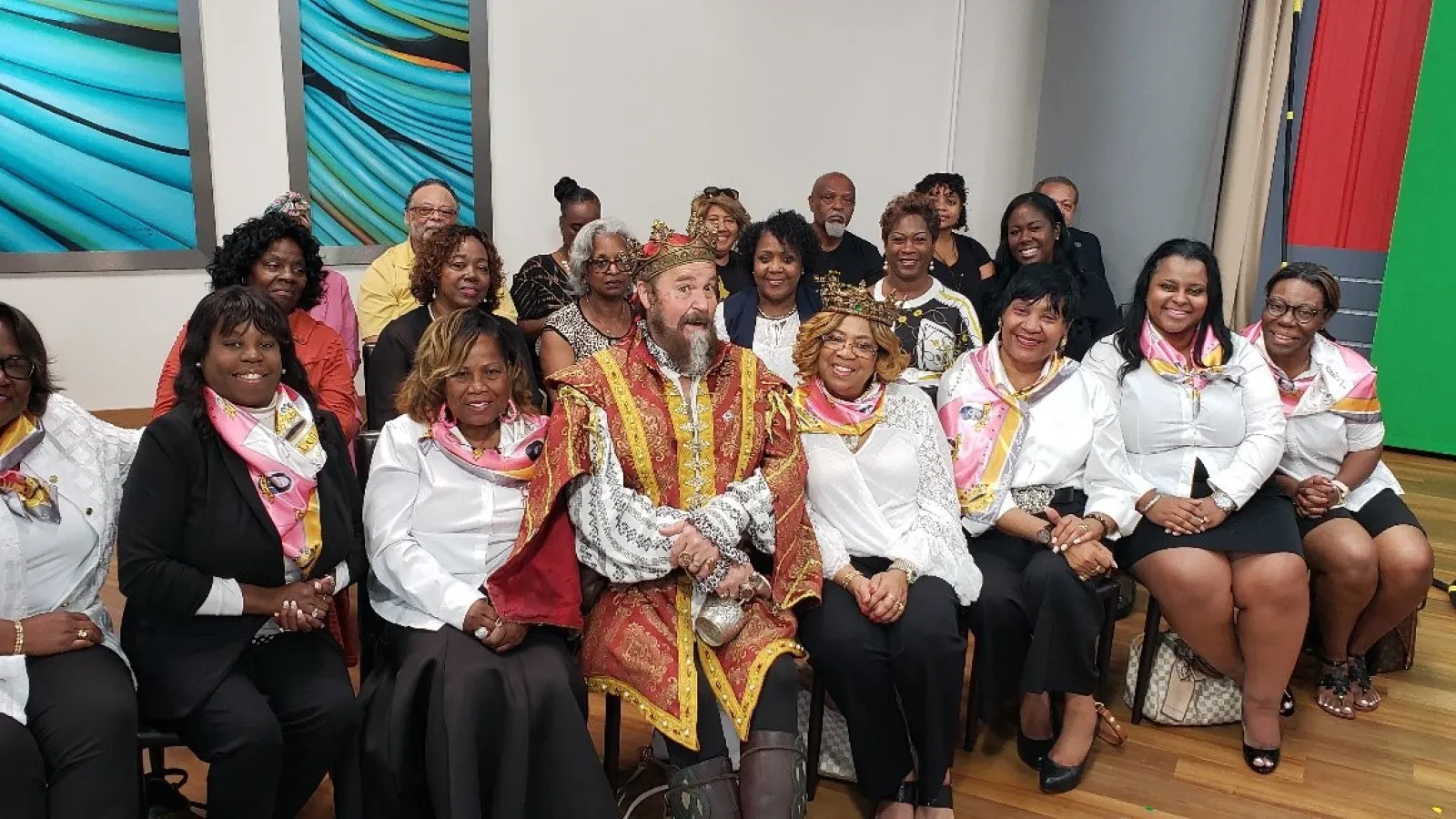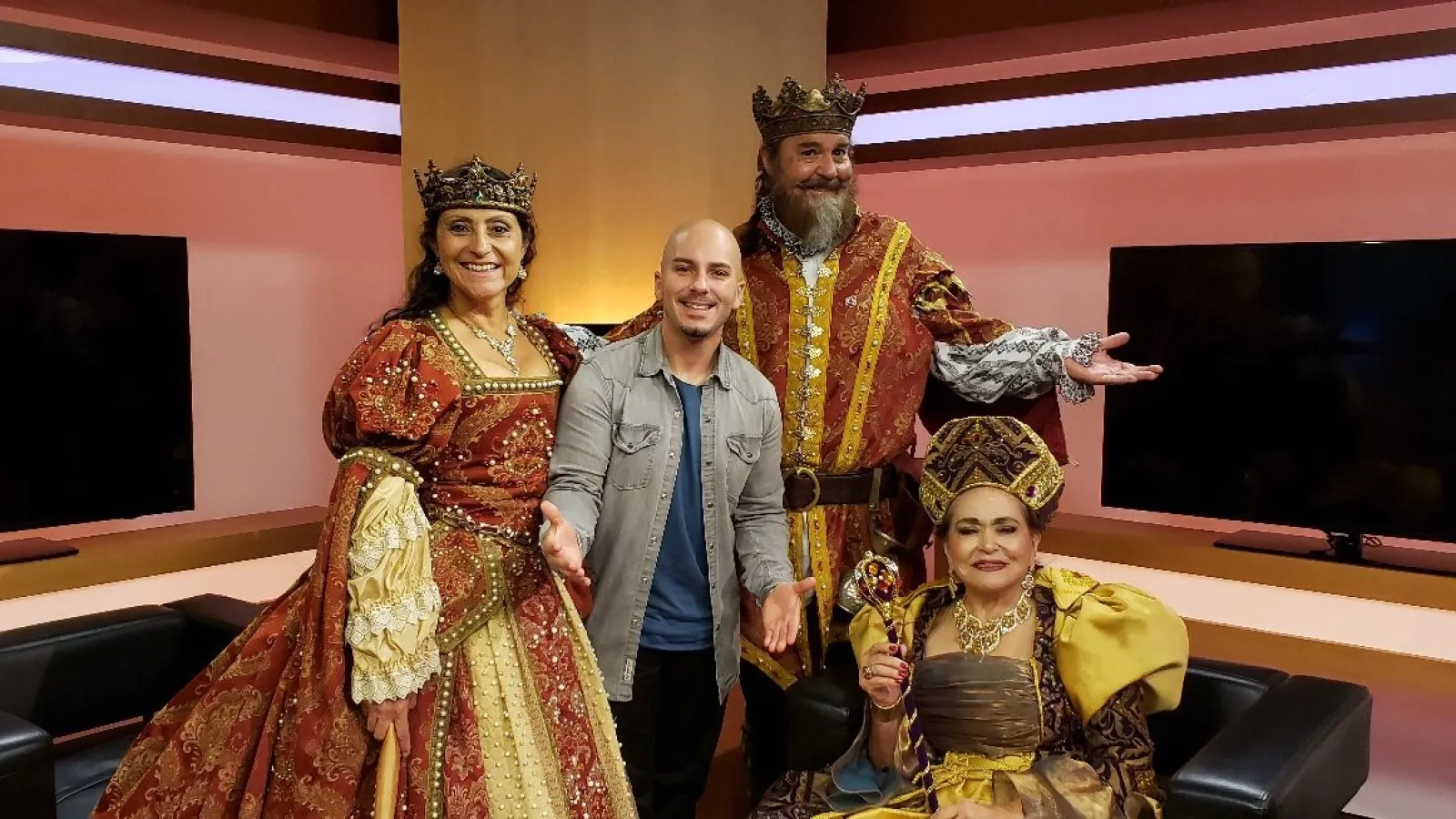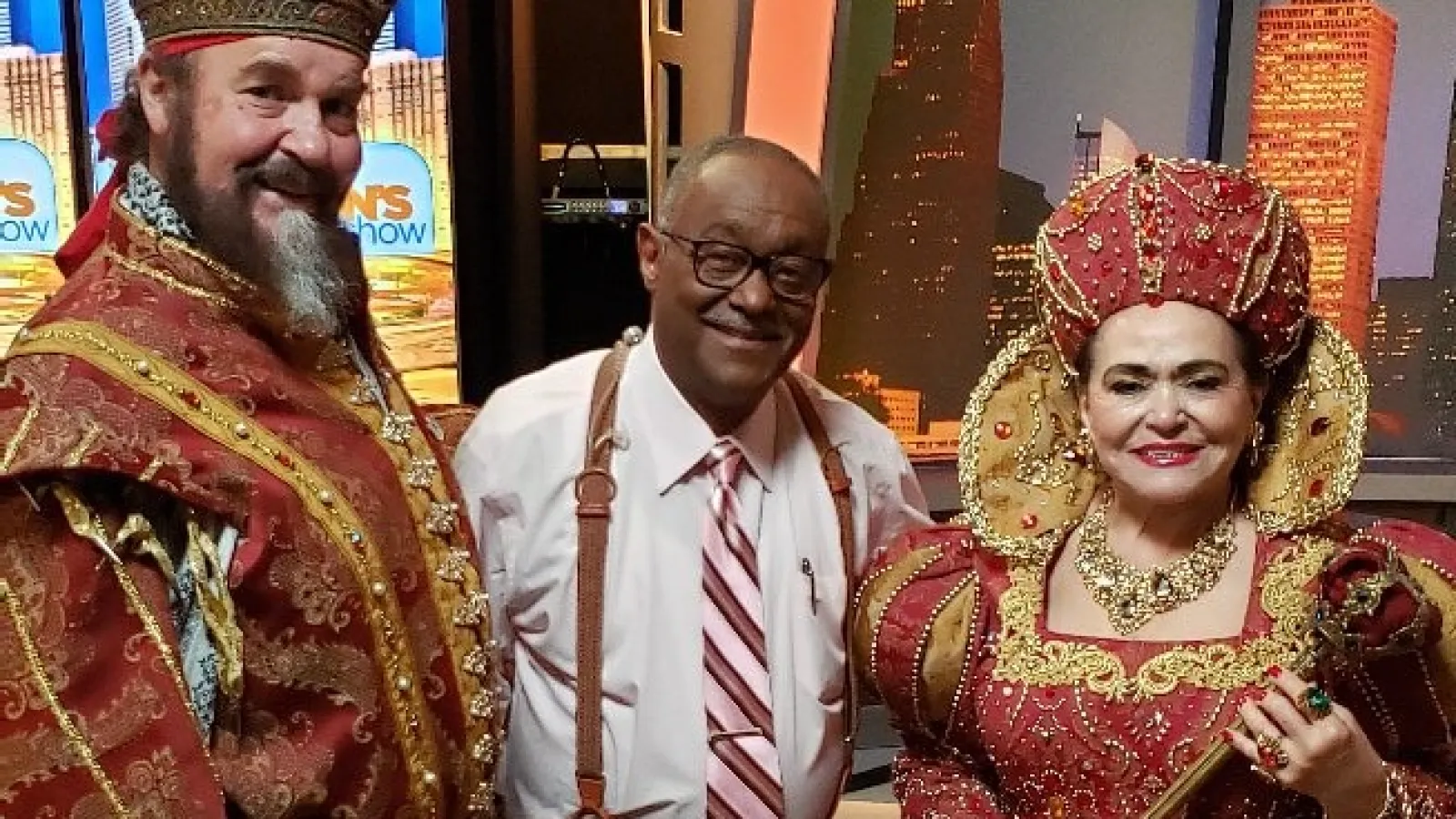 Unexpectedly, Dumbar ended up married and just as quickly divorced. Since, unfortunately, his chosen wife was already married. Her husband managed a fast escape when Dumbar became distracted by the entrance of the ales vying for the title of best Le Mort. We tasted two outstanding ales. Jenny and I were most impressed by the fragrance, color and presentation of both ales. Dumbar noted with unconcealed pleasure that neither of them tasted of "yak urine" and proceeded to drink them both with glee. There was no argument from Jenny and I regarding Dumbar 's statement; as neither of us has seen a yak. The three of us reached consensus and unanimously chose the one with a darker color, at its top its flavor was subtle with a hint of fragrance, but unexpectedly it grew into full bodied experience that promised you'd be drinking more. Southern Star Brewery and Dave Fougeron claimed the victory from our gracious host Alan Ward, who awarded them 2019's Best Le Mort Ale. Alan and Brigadoon Brewery have promised to regain the title next year!
As I think back on our Sapphire anniversary, and our Royal progress throughout the region promoting the Texas Renaissance Festival, I am reminded of the many places we visited and people we met. Early last September I was able to attend a special event with Darryl Bayer, Director of the Woodlands Symphony. He also directs and performs with the Texas Brass Herald Trumpeters, who perform at the New Market Music Gazebo and at the four daily jousts. We joined him at an event to highlight the living art space, The Glade, under the direction of Dragos Tapu. I invited her Royal Highness, the Queen of Espana, Juana to join me. Knowing of his appreciation of the arts, I invited England's own, Thomas Howard the Duke of Norfolk to join us. The Queen of Hearts surprised me by actually agreeing to attend. She hardly ever agrees to anything that does not involve the chopping of heads. Fortunately, no shoulders left the event headless. I invited Lucretia Borgia to join us, but she was taken suddenly ill and sent the Italian court's jester Bufa to juggle, cavort and amuse all with her daring antics.
We began our 45th Anniversary celebration with a Revelfest at the St. Arnold Brewery. We had a wonderful time meeting their many patrons. St. Arnold's staff was friendly and attentive. Throughout the Revelfest, we gave away TRF tickets, prizes and swag. We also enjoyed their tasty ales. I was fortunate to have a "Chicken Curry sandwich", it was marvelous and made me feel like royalty. We look forward to having another Revelfest next fall and we shall let thee know when and where.
Much of our Royal progress was a whirlwind of visitations throughout the Houston area. We visited the "Great Day Houston Show", with Debra Duncan. At Fox 26 Jose Grinan welcomed us and we were fortunate to be joined by Ligia Giles, our own "Riena de la Empanada. She also joined the Queen and I for a visit to Univision for a podcast with Jojo al Aire. Univision anchor and reporter, Osvaldo Corral, did an onsite report with us and then joined us for the festival. In November, I didst return to "Great Day Houston" with Cantiga to regale Debra and her audience. Cristina Kooker and Ralph Garcia from "Local Lens Houston", visited TRF for some special fun, which you can view on their website.
I would like to conclude this missive by thanking all those who have supported the Texas Renaissance Festival the last 45 years. It is our sincerest hope that TRF continues to present our patrons with the best in art and entertainment as well as providing the finest food and libations to be found at any festival in any kingdom.
We have many plans in store for our next festival, one of which is the initial expansion of the Enchanted Forest. The new Enchanted Knoll will a feature a slide, rides, new artists, and merchants. There will also be new stage featuring the return of some really clean fun for all to enjoy. I will share more about that later. Enjoy thyself and stay healthy.
Huzzah! -The King